May 31st, 2019 -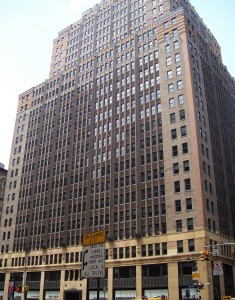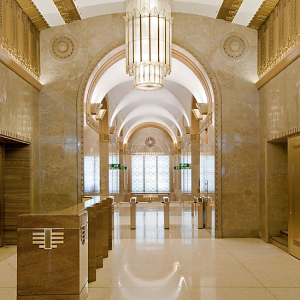 The 2 Park Avenue building located in Manhattan, NYC was completed in 1928 and designed by world renowned architect Ely Jacques Kahn. In the words of the NYC Landmarks Preservation Commission "2 Park Avenue is one of Ely Jacques Kahn's most dramatic and successful works and survives today as one of the most beautiful and distinctive office towers of the Art Deco period". Ascending 29 stories high, 2 Park Avenue is home to globally known brands and businesses including British Airways, Kate Spade and women's clothing brand Talbots to name a few.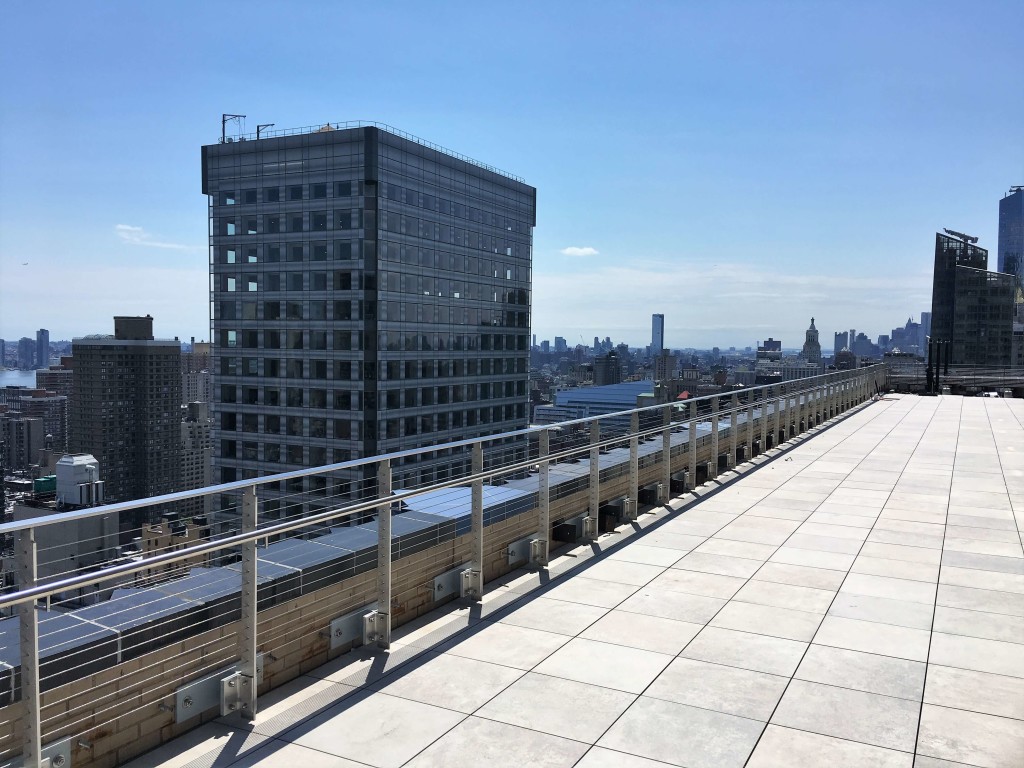 In 2018 when the building's owner decided to revamp the exterior railings on the 27th, 28th and 29th floors HDI was honored when its Koto railing system with LED lighting was specified. HDI's Koto railing system provides a modern aesthetic feel. Additionally, the high quality stainless steel and expert engineering make this railing system with cable infill an unobtrusive yet durable choice. In the case of the terrace rail at 2 Park Avenue 316 stainless steel was used for the uprights, top rail, assist rail and infill cables. Koto proved to be the perfect selection combining the elegance of a sleek streamline railing system with a minimalist presence thereby providing unobstructed views of the New York City skyline.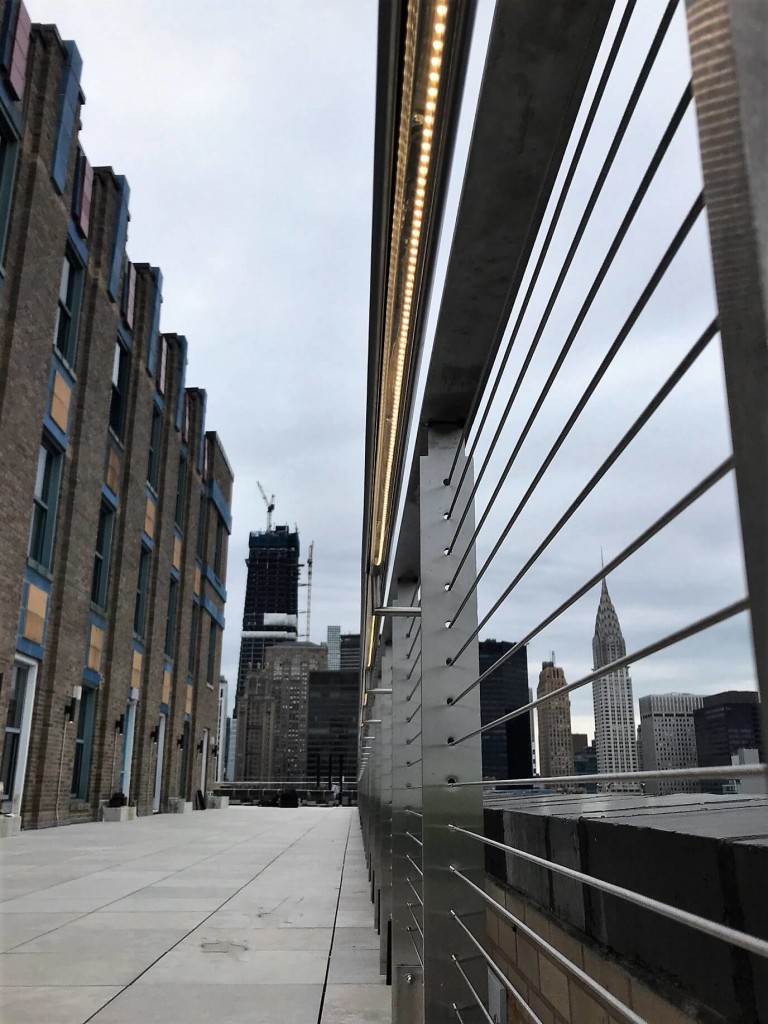 At HDI we envision and install world-class handrails for our clients but beyond that, throughout the entire partnership, we illustrate exactly how our railings will complement our clients design. A collaboration with HDI is a back and forth visual conversation. To create that conversation we use Revit (Building Information Modeling software), which demonstrates how our handrails will look and function throughout the design process. As a communication tool Revit dispels ambiguity. This powerful modeling software allowed our client at 2 Park Avenue to truly visualize their project
Look at how closely the install matches the HDI rendering. The Revit software removes the element of surprise from construction design. In the case of 2 Park Avenue the powerful Revit software allowed us to communicate in detail what the finished handrail would look like – from the elegant stainless steel cable infill and solid steel side mounts to the round assist rail and strong flat top rail. HDI would welcome the opportunity to partner with you on your next project. Please contact a regional sales manager today.
May 14, 2020 Pittsburgh Theological Seminary is a graduate theological school of the Presbyterian Church, located on a captivating 13-acre campus in the East Liberty/ Highland Park area, just east of the city of Pittsburgh. When the seminary...
Read more
April 2, 2020 After three years in the making, Vanderbilt Divinity School recently unveiled an environmentally friendly addition to their campus. Built to serve as a welcoming gathering place for the community, HDI railings played an integral...
Read more