From design and product consultations, to estimation and project management, you can count on HDI to ensure a smooth project from start to finish. Our knowledgeable sales & support team, many of whom are professional architects themselves, do more than simply sell you the ideal railing system. They're your partners from the initial design phases until your railing system is successfully installed.
Simply put, rely on HDI's technical sales & support team when your project needs to make an aesthetic statement — and absolutely must be done right, on budget and on time.
For technical information on railing systems and design considerations HDI offers the following AIA approved educational seminar. Please contact your local representative for more availability and more information:
HDI is an AIA Registered provider allowing me to offer a CES course to complete 1 CES/HSW credit unit. Our program "An Introduction to the Process of Designing Guardrails and Handrails" includes information on the basic architectural design considerations, providing knowledge of various materials strengths and options, We examine material costs and life cycle analysis along with building codes and Federal ADA guidelines. This presentation is also approved for 1 CEU Barrier-Free/ADA requirements for the State of Texas.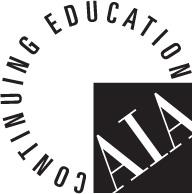 Design Services
Since every detail contributes to the design, our sales & support team helps clients carefully choose the railing systems that will fit into their overall vision. Some railing systems, such as the Circum, emphasize a more classic, geometric style. Others, like systems from the Optik Shoe product line, evoke a modernist visual theme. No matter what your style, we will work to first understand your vision — then help you choose the exact railing system to match.
Complete Railing System Customization
HDI's unique design approach give you have the ability to customize your railing system with different features such as attachments, infills and other accessories. These options allow extensive customization of our pre-engineered railing systems, without breaking the budget or your schedule.
In the same way that a railing system contributes to the overall environment, for example, railing infills can have the same impact.
Choosing a tempered glass infill creates a modern theme, whereas a steel infill creates a more traditional and functional design. Our team has the experience to ensure that your infill works together with your railing system to create the decor you desire. Due to their familiarity with HDI's extensive product line and thousands of customization options, our sales & support team can provide expert guidance to help you customize your railing system.
Scheduling & Project Management
We understand that a single missed detail can derail your entire project. Our support teams, led by industry veterans many of whom were architects during their careers, follow proven processes designed to provide our customers with reliable updates, convenience, and peace of mind.  During every step, from design through post-installation maintenance, we're here with the expertise, friendly service, and support that can make any project more enjoyable.
From our main production facility in Lancaster, Pennsylvania, we build and ship railing systems to job sites throughout the world. Whether your crew or our installation team is performing the installation, your railing system will be ready on time, within specifications, and of the highest quality. When it absolutely has to be right, you can count on HDI.
Take the Next Step
We'd love to hear about your next project and discuss how HDI's team can help you design the railing system that meets your need.
Contact an HDI Regional Sales Manager to start the conversation.