Harris Teeter installs CIRCUM railings into their latest supermarket
Request a Quote
February 18th, 2020 -
In October of 2019, Harris Teeter welcomed shoppers to its Centro Arlington Shopping Center located in Arlington, Virginia.
Railing System: CIRCUM Round railing system
Location: Harris Teeter, Centro Arlington Shopping Center located in Arlington, Virginia.
Architect: Bondurant Associates
Contractor: L.F Jennings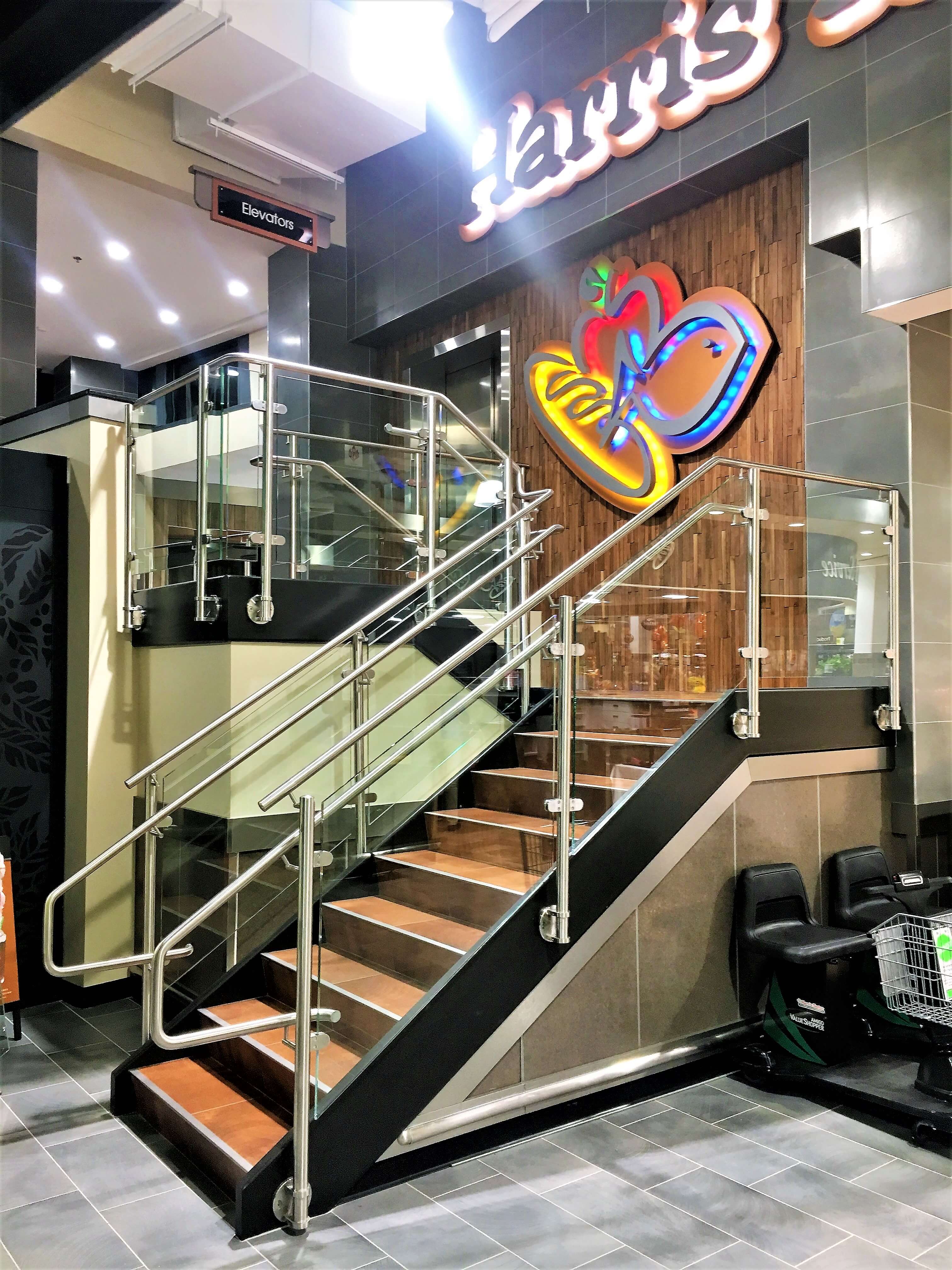 When tasked with building Arlington's Harris Teeter, general contractors L.F Jennings turned to HDI Railings as their railing supplier. HDI's unique approach to design gives you the opportunity to outfit a railing system with a wide variety of attachments, infill types, and other accessories—allowing for extensive customization within our pre-engineered railing systems. HDI's CIRCUM Round railing system with glass infill panels was installed inside Harris Teeter's main entrance providing secure holding power for shoppers entering and exiting the store.  The CIRCUM Round post railing system is constructed with mechanical threaded connections to ensure an exact, precise and secure fitting. All railings are fully assembled in our factory and then deconstructed into fully assembled sections to ensure the most efficient installation.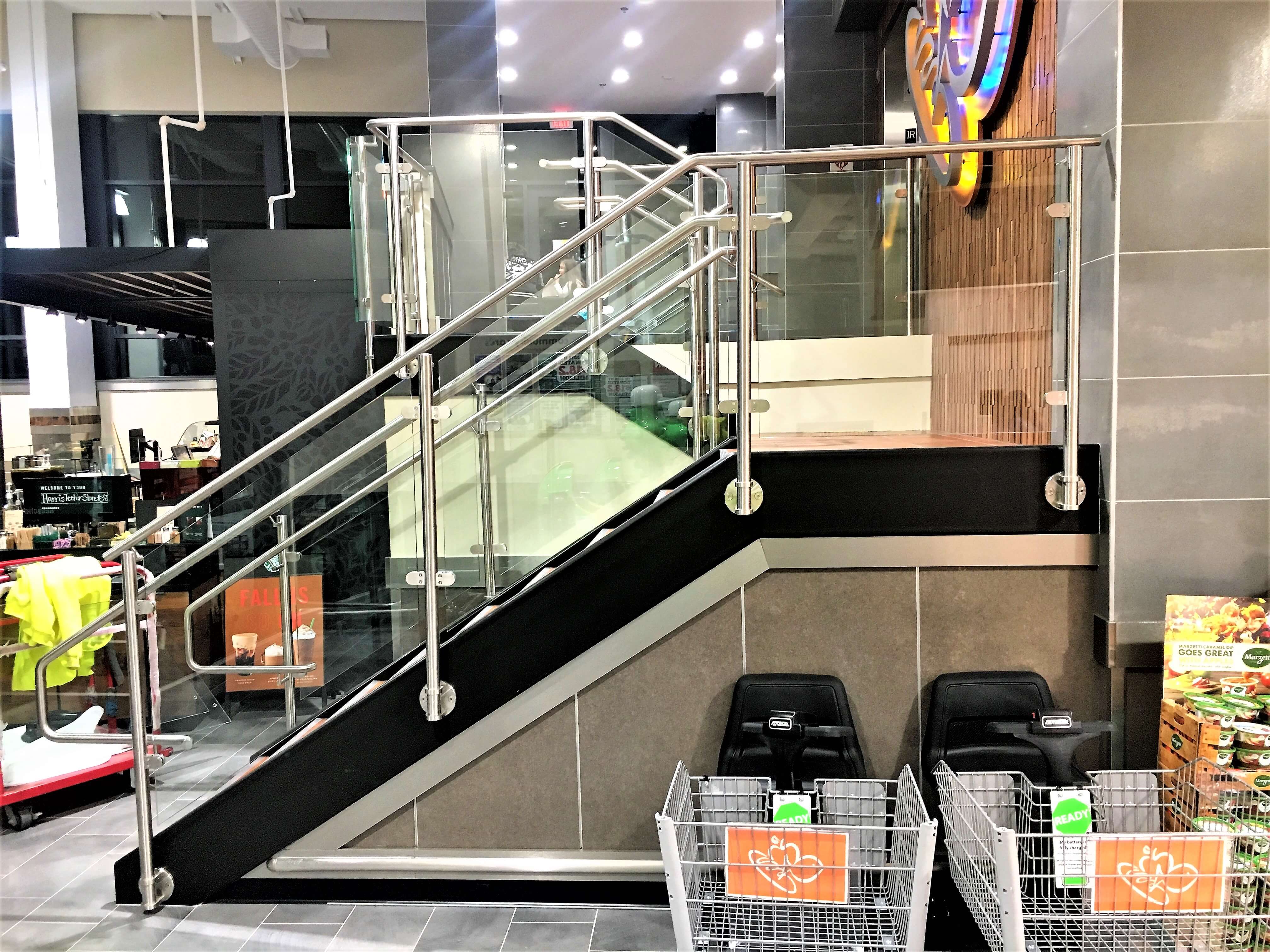 HDI Railings has been the go-to railing designer for many Harris Teeter stores in the VA, NC and DC area for years. Complete railing systems and complementary lighting systems can heighten the overall impact of your design, and HDI's team of experts help stores like Harris Teeter make a big impression. At HDI, we don't just envision and install world-class handrails for our clients. Throughout the entire partnership, we illustrate the exact way our railing systems will complement the rest of their design. In the case of the Harris Teeter grocery store, the powerful Revit software allowed us to communicate the details such as a stylish glass infill, solid steel post mounts, strong linear handrails, and how they enhance the overall design.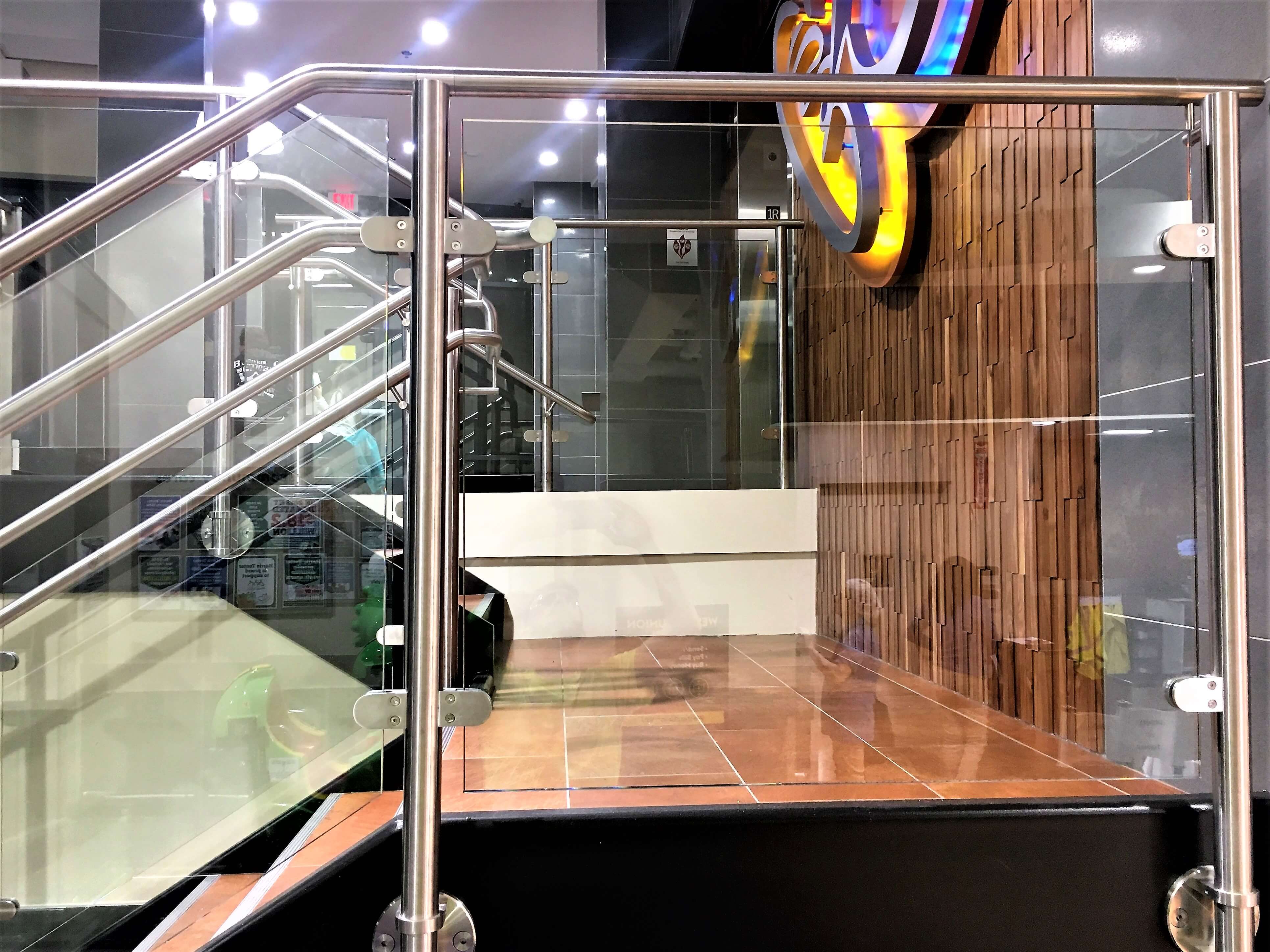 HDI offers everything you need to create the ideal railing system for your next project. Our extensive experience and commitment to clients has led to new solutions, including LEED Certification and guaranteed building code compliance services. To find out what services our skilled sales support team can provide for your next project, please see link below.
May 14, 2020 Pittsburgh Theological Seminary is a graduate theological school of the Presbyterian Church, located on a captivating 13-acre campus in the East Liberty/ Highland Park area, just east of the city of Pittsburgh. When the seminary...
Read more
April 2, 2020 After three years in the making, Vanderbilt Divinity School recently unveiled an environmentally friendly addition to their campus. Built to serve as a welcoming gathering place for the community, HDI railings played an integral...
Read more