Woodcrest Villa complex adds Ferric railings to apartment balconies
Request a Quote
January 28th, 2020 -
In the summer of 2019 HDI Railings installed its Ferric railing system with glass infill panels to all interior and exterior balconies at the newly constructed Woodcrest Villa retirement complex.
Railing System: Ferric railing system
Location: Woodcrest Villa Retirement Homes, Lancaster PA
Architect: RLPS Architects
Contractor: Warfel Construction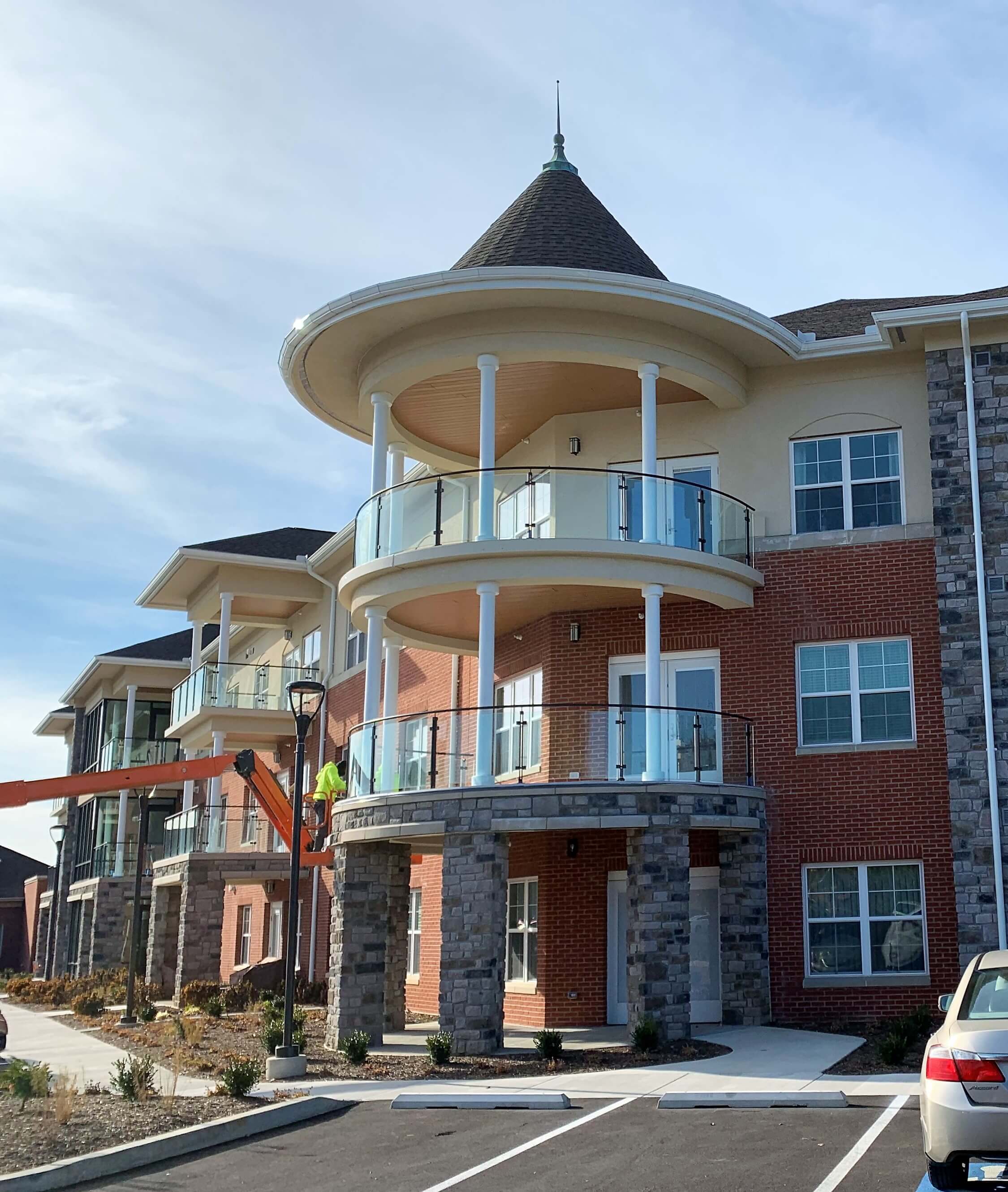 As part of an expansion to the Woodcrest Villa Retirement Homes, Pheasant Pointe apartment building was constructed in 2018. With the demand for larger two-bedroom apartments, Pheasant Pointe offers an easier transition for residents down-sizing from larger homes. HDI's Ferric railing system with glass infill panels were used on the apartment's balconies facilitating privacy while still providing unobstructed views. With high-impact strength and UV resistance, HDI's glass infill is a perfect choice for outdoor applications. Ferric's jet black posts and top rail provides a punch of contrast that complements the balconies aesthetic at Pheasant Pointe.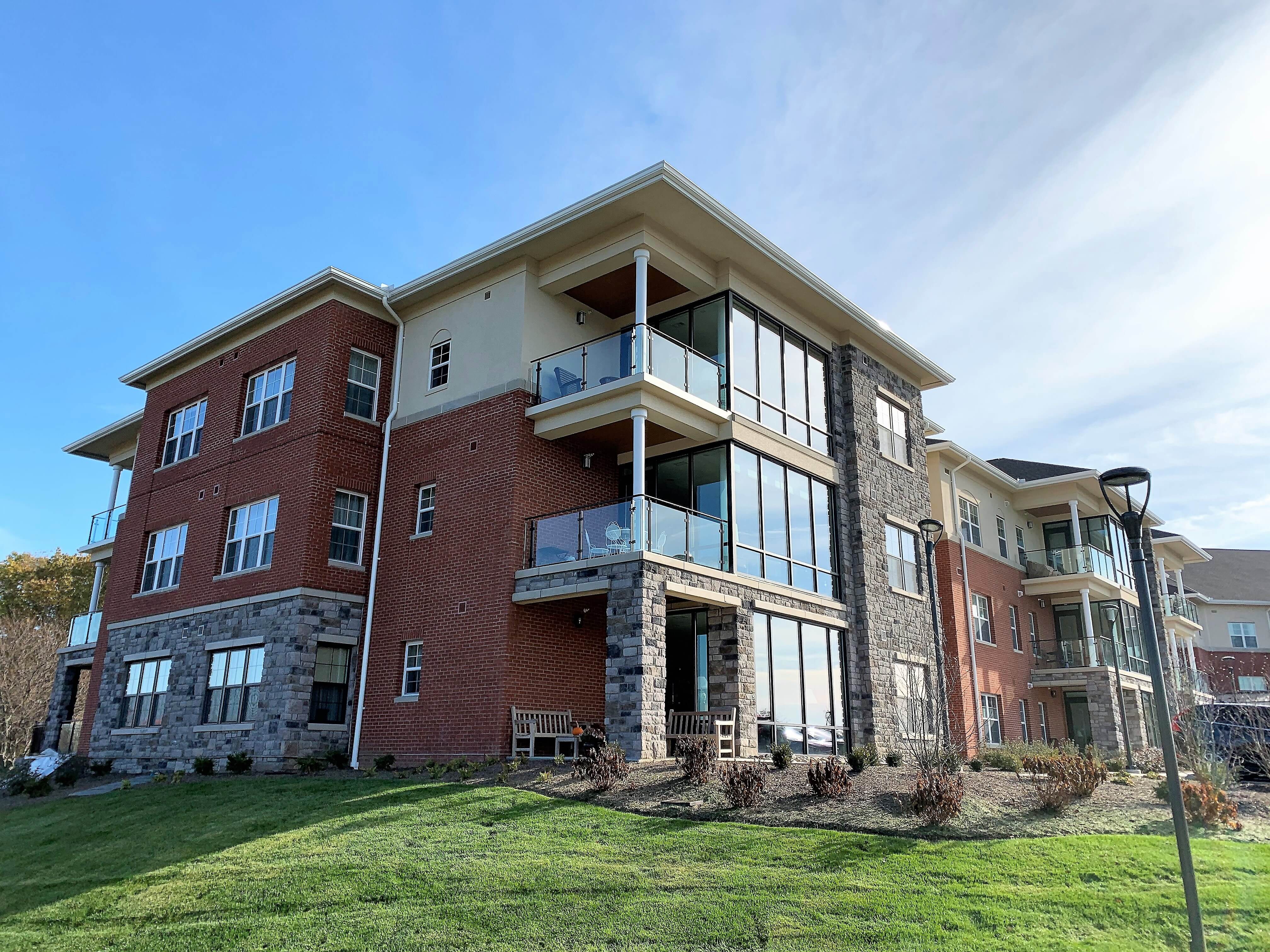 The Ferric railing system is constructed with mechanically threaded connections ensuring a precise and secure fitting. All railings are fully assembled in our factory and then deconstructed into sections to ensure the quickest, most efficient installation possible. Railings are stainless steel or wood of your choice with optional LED. Posts are constructed from open pairs of steel true bar.
John Sauder, VP of Operations for Mennonite Home Communities, was extremely pleased with the result. "Our new railing system gives us the smart, contemporary look we envisioned from the start," said Mr. Sauder.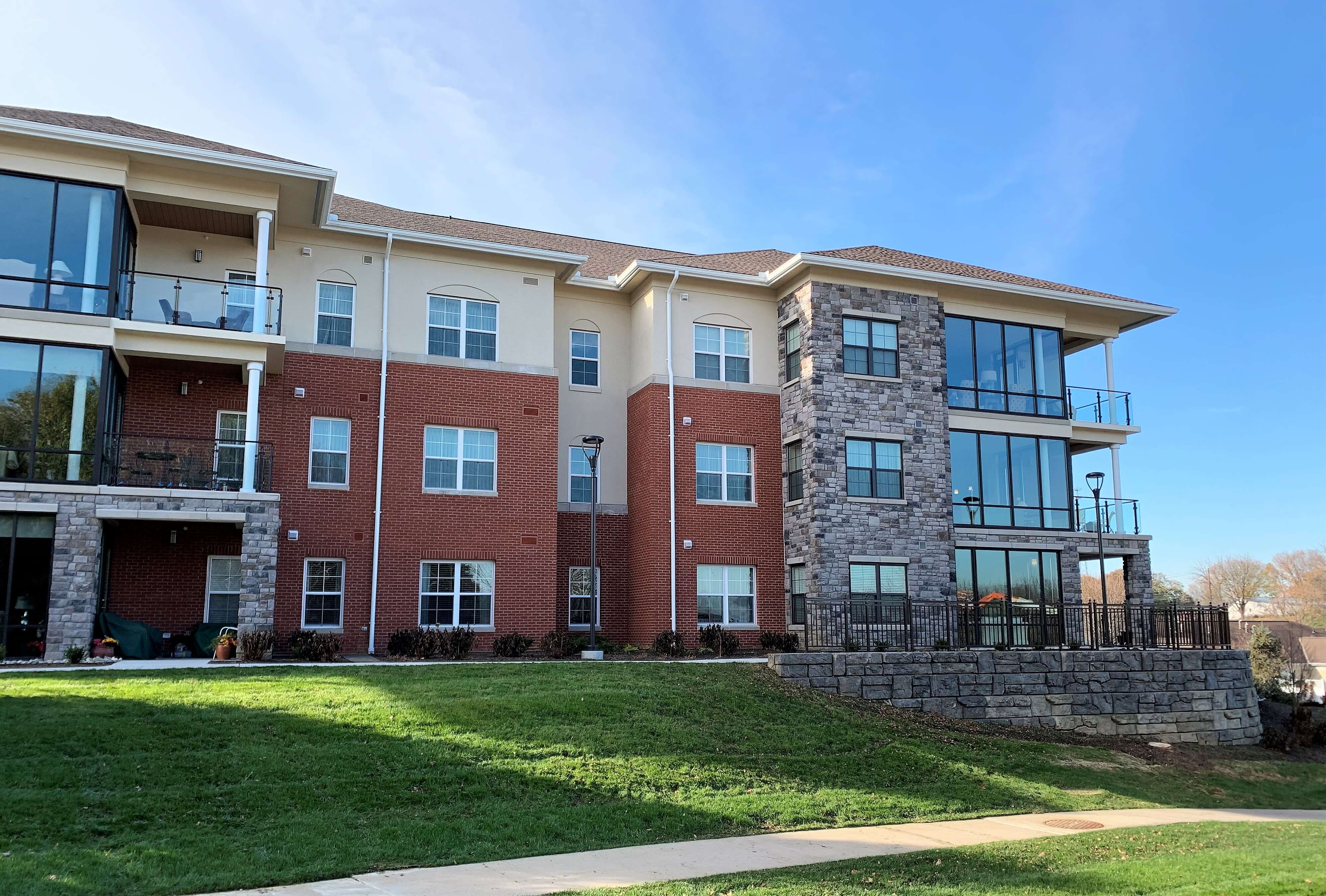 HDI offers everything you need to create the ideal railing system for your next project. Our extensive experience and commitment to clients has led to new solutions, including LEED Certification and guaranteed building code compliance services. To find out what services our skilled sales support team can provide for your next project, please see link below.
November 29, 2022 . Amherst Public Library was established over a century ago to provide information and services to residents of the Amherst School District. The library programs emphasize public participation, outreach, and partnership with cultural and educational...
Read more
October 26, 2022 In September 2022, the 5810 building was completed as the newest addition to the Campus of CUNA Mutual Financial Group. As the main gateway to CUNA Mutual Group's headquarter campus, this building features a...
Read more