July 27th, 2023 -
In the heart of the University of Texas campus, the UT Bass Concert Hall resonates with a vivacious pulse. It embodies a legacy of breathtaking performances, enlightening conferences, and vibrant cultural events. This celebrated venue has etched an indelible mark on Austin's cultural narrative. It has earned recognition for its state-of-the-art audio-visual systems and pristine acoustics revered by performers and audiences alike.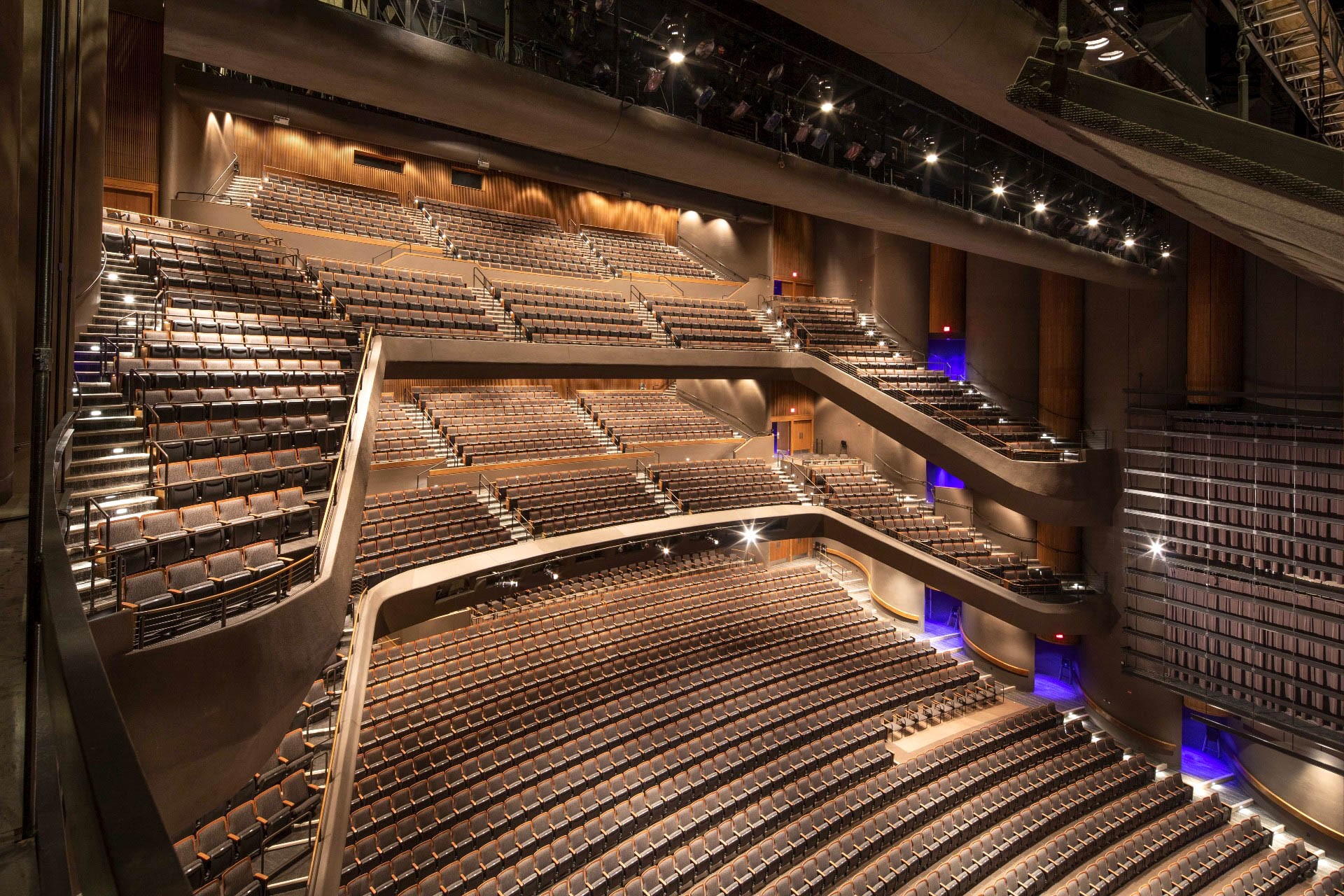 Railing System: Circum™ Round & Kubit™ railing systems
Location: Austin, TX
Architect: Pfluger
Contractor: Turner Construction
An Unparalleled Venue for Performance and Events
Embedded within the awe-inspiring grandeur of this venue lies a commitment to the preservation of both its own timeless elegance and the broader environment. When it came time to upgrade the concert hall's railing systems, UT Bass Concert Hall found its perfect match in HDI Railings – a company known for its extraordinary fusion of design, safety, and sustainability.
HDI Railings ensured the safety of concert hall patrons with a blend of Kubit™ and Circum™ round railing systems. The birch wood accents, a harmonious echo of the hall's design ethos, imbued the seating area with warm luminosity. This preserved the concert hall's cherished ambiance while elevating it to new heights of beauty and comfort.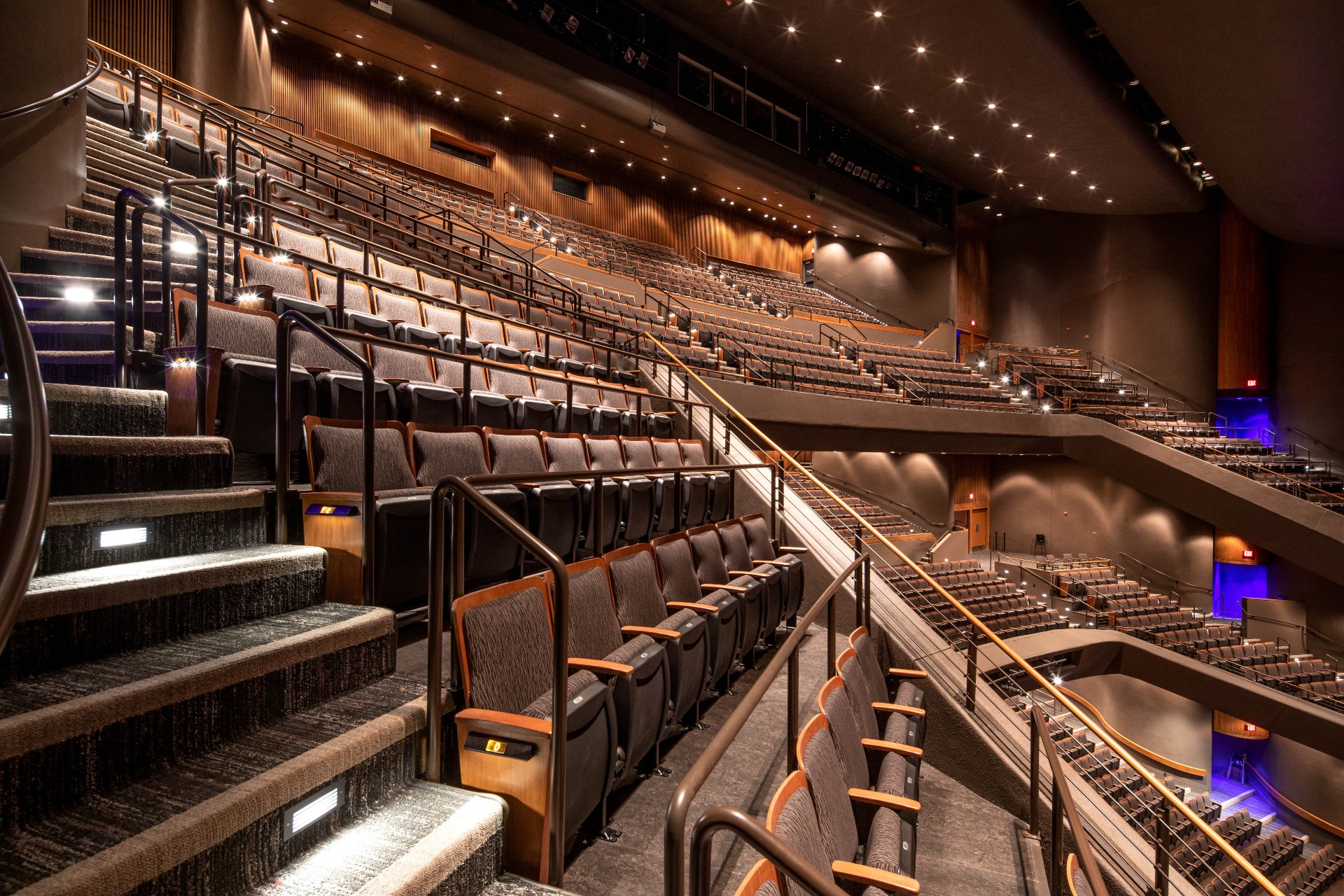 A Legacy of Excellence and Sustainability
What sets HDI Railings apart, however, is not just our design acumen but our commitment to eco-conscious practices. From selection of materials to production, HDI Railings meticulously adheres to the principles of Leadership in Energy and Environmental Design (LEED), the most recognized global standard for green buildings. This ensures that our railing installations are not only visually stunning but also underpinned by an ethos of environmental responsibility.
The material of choice for mid-rails and one-line railings is treated with a powder coating free from harmful solvents, ensuring minimal impact on soil, air, and groundwater. This protective barrier ensures the railings' longevity and resilience.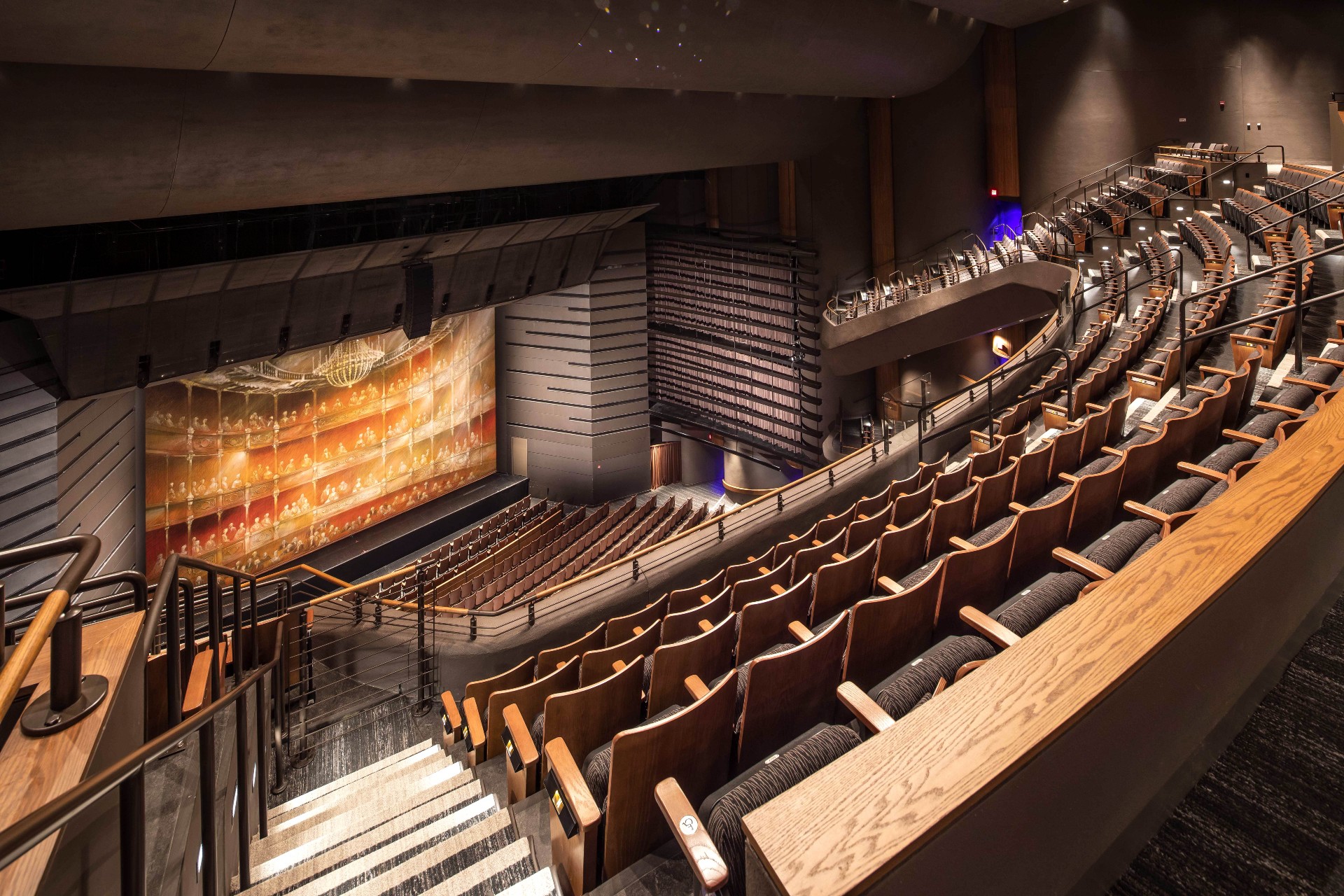 HDI Railings: Combining Design, Safety, and Sustainability
HDI Railings sources its stainless steel and glass materials from suppliers who prioritize recyclability and responsible production. HDI's stainless steel is composed of 45% to 65% recycled material. The glass, approximately 20% of which is recycled, exemplifies the company's steadfast dedication to sustainability. LED lighting systems, an optional addition, significantly reduce energy consumption, showcasing how HDI Railings integrates eco-friendly practices into their designs.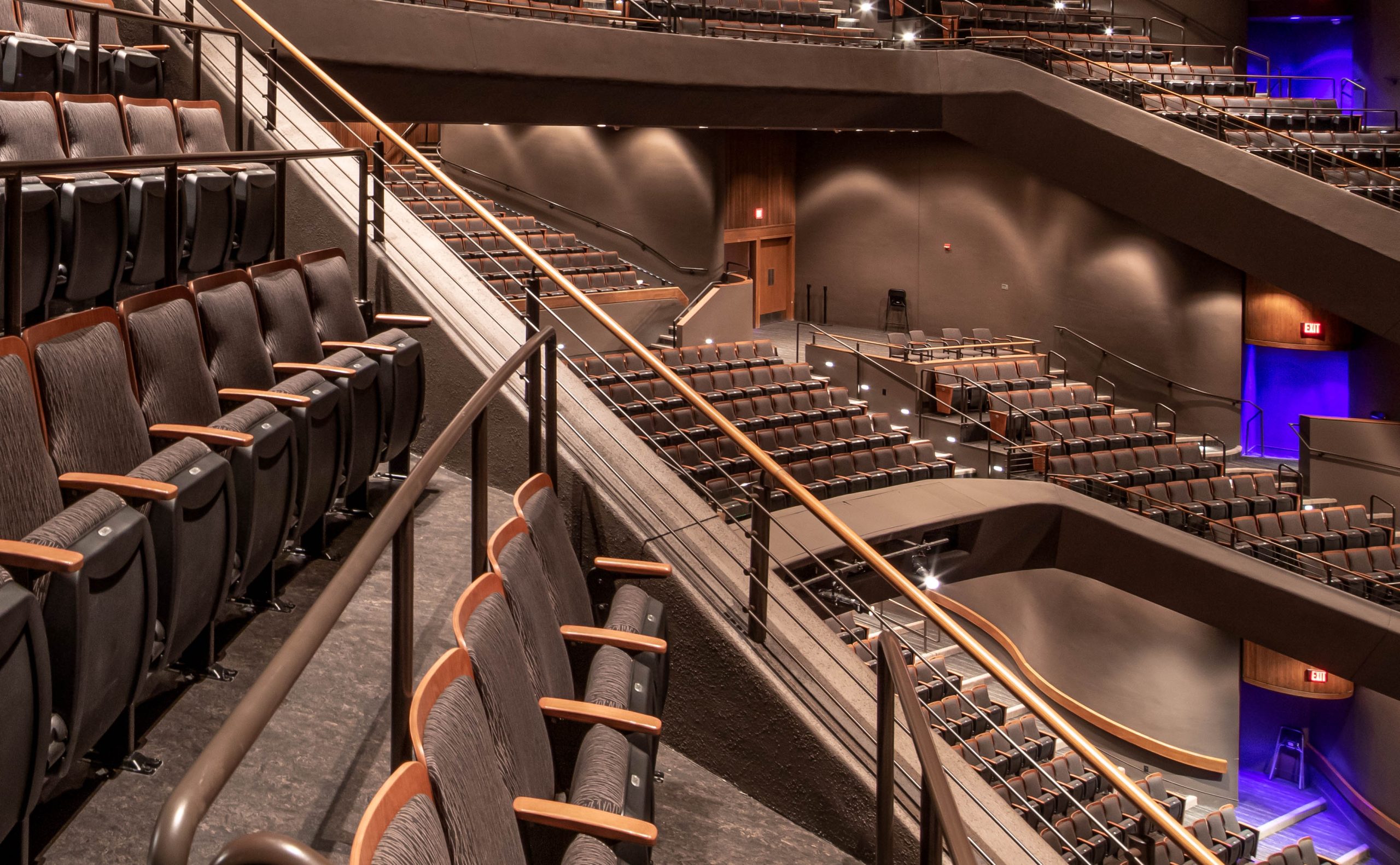 For UT Bass Concert Hall, the transition was more than an upgrade; it was a testament to their commitment to environmental stewardship.  As patrons throng to future events, they will not only be captivated by the mesmerizing performances but also by the concert hall's radiant new railing systems— a tangible testament to the perfect harmony of design, safety, and sustainability.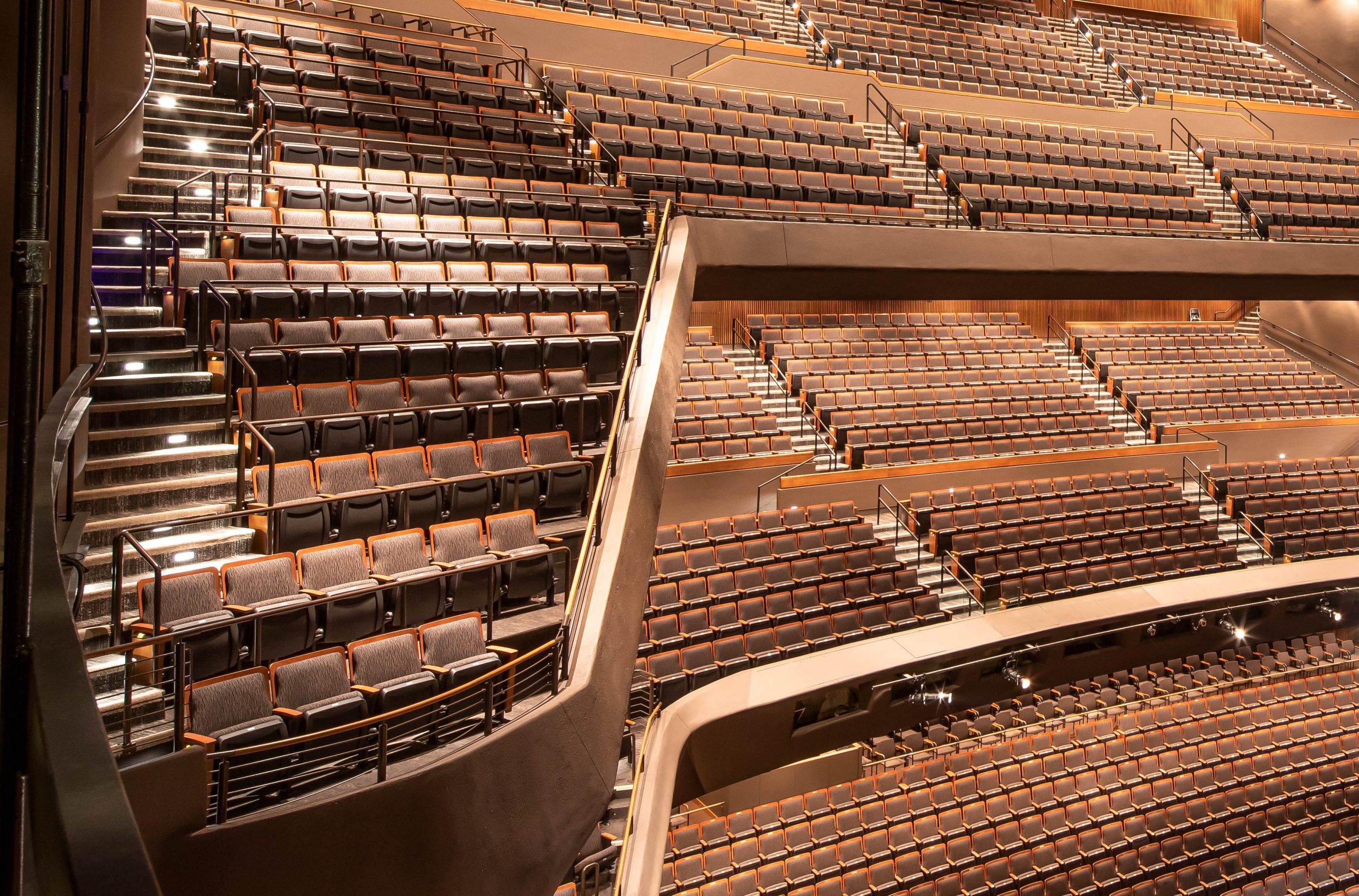 At the intersection of design, function, and sustainability, HDI Railings stands as a paragon of excellence in large-scale railing installations, promising to transform spaces while preserving our environment. The reimagined UT Bass Concert Hall now offers more than a cultural feast—it serves as an enduring testament to the art of sustainable design.
September 11, 2023 Imagine a space where every design element, right down to the railings, makes a statement. In Dallas, Texas, we at HDI Railings didn't merely aim to meet the architectural standards for the Covenant Commons...
Read more
August 15, 2023 Situated in Chapel Hill, NC, the Carolina Donor Services Facility stands proudly as the home to the pioneering HonorBridge Donor Care Center. Notably, this state-of-the-art center, specializing in organ, eye, and tissue donation, boasts...
Read more