Boston Children's Hospital installs Circum with LED at Sky Bridge
Request a Quote
November 20th, 2019 -
In September 2019 Boston Children's Hospital opened The Fazzalari Sky Bridge. Patients and staff would no longer need to cross one of the busiest and most congested intersections in Boston.
Railing System: Circum Round railing with LED handrail
Location: The Boston Children's Hospital, Fazzalari Sky Bridge
Architect:  Elkus Manfredi Architects
Contractor: New Hampshire Steel Fabricators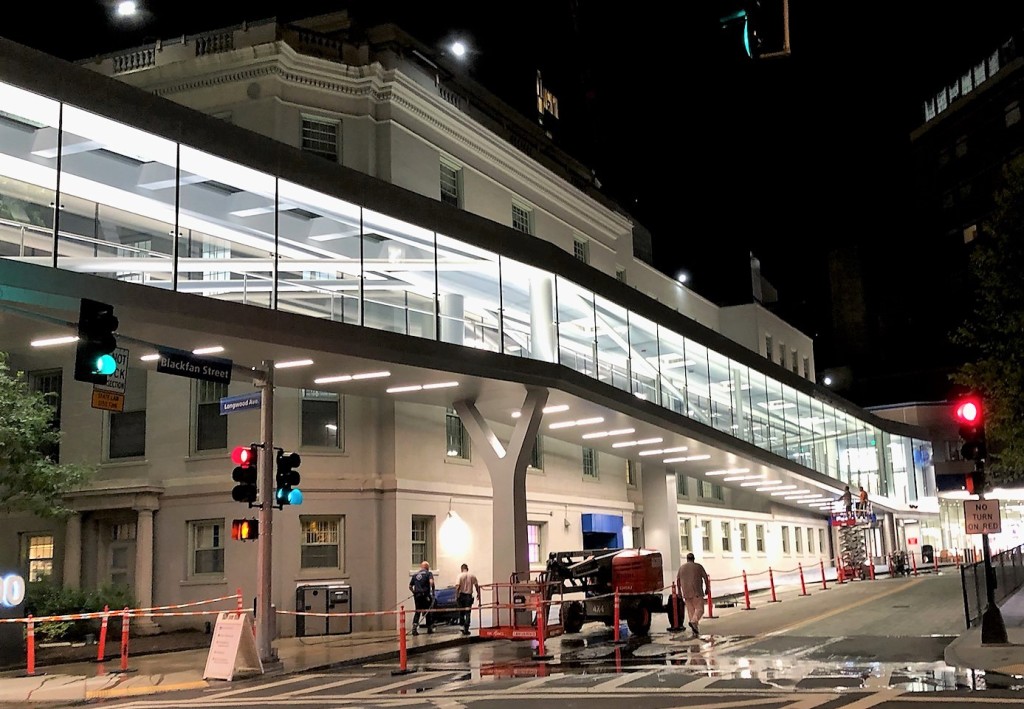 Prior to the unveiling of the bridge families and staff would arrive at the parking garage opposite the hospital and in order to get to the entrance would be forced to cross one of the busiest and most congested intersections in Boston. Emilia Fazzalari and her husband, Celtics owner, Wyc Grousbeck donated an extremely generous amount of money to the building of the bridge. Emilia had this to say at the opening ceremony: "Boston Children's Hospital provides hope and this bridge is a path to that hope."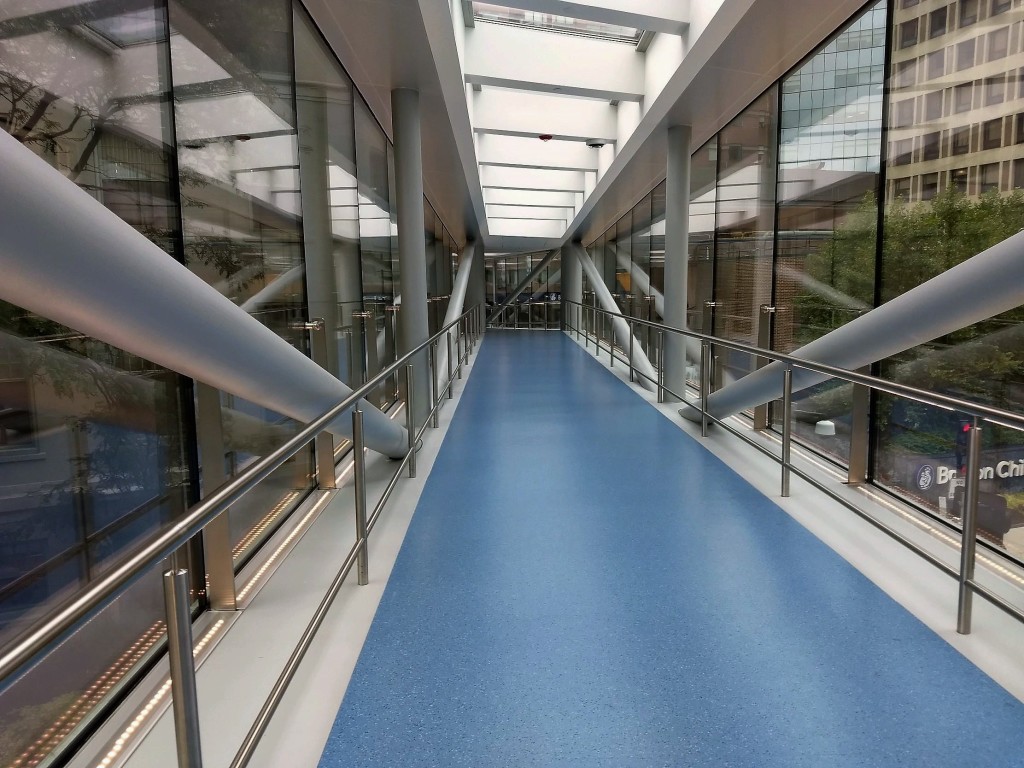 The architects responsible for designing The Fazzalari Sky Bridge turned to HDI Railing Systems to put the finishing touch on their glass-enclosed walkway. HDI's "Fast Trak" program provided the railing system within an extremely short timeframe from approval drawings to material shipment. All railings were fully assembled in HDI's factory and then deconstructed into fully assembled sections to ensure the most efficient installation. HDI carries a vast inventory of product allowing for significantly reduced manufacturing and delivery schedules for those projects that require shorter lead times.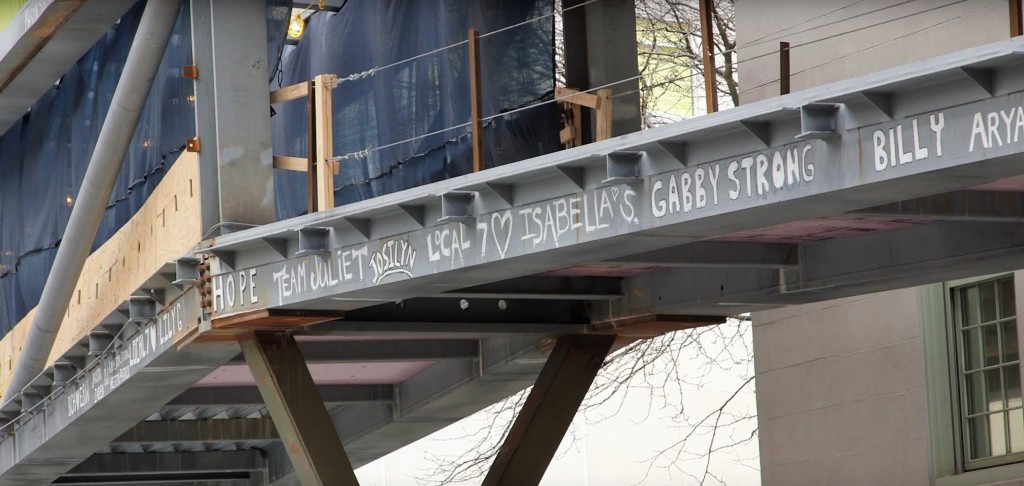 During the Fazzalari Sky Bridges' construction, children arriving at the hospital would yell to the construction workers, "Hey can you put my name up there?" The construction workers painted the names of the sick children on the steel girders as a way of paying homage to all the children that visit Boston Children's Hospital. The bridge's glass design offers patients and faculty a clear view of Longwood Avenue whilst protecting them from inclement weather and traffic.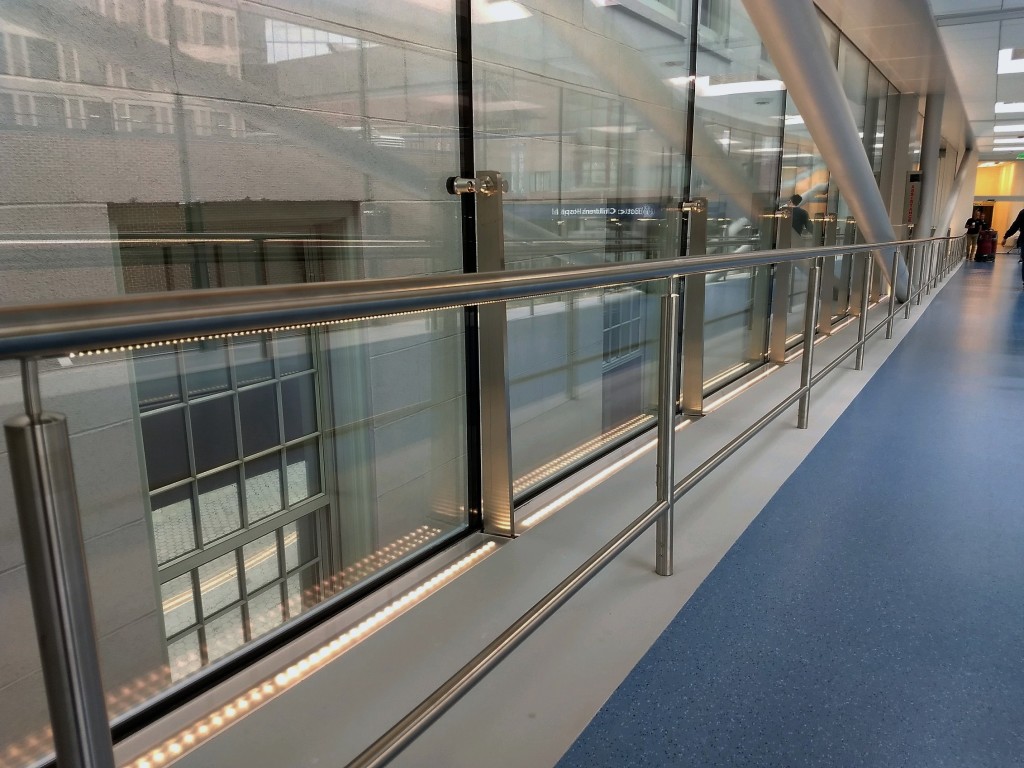 HDI's minimalist yet modern approach to designing custom railing systems seamlessly fits with The Fazzalari Sky Bridge's contemporary design. The project client thanked HDI for the quick turnaround and went on to state: "There were over 2000 people who traversed the bridge on opening day and 60% remarked how great the railings looked."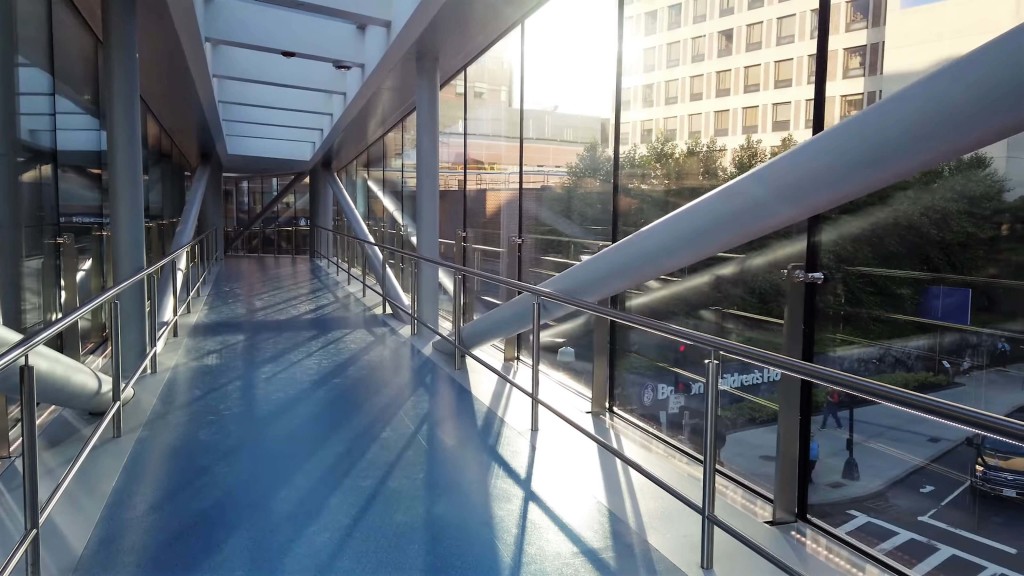 The arrivals and departures experience at Boston Children's Hospital has been greatly improved and The Fazzalari Sky Bridge's new route is appreciated by both patients and faculty alike. Boston Children's Hospital CEO Sandra L. Fenwick stated: "This new sky bridge is going to be so invaluable to this hospital. When you watch families and children pushing strollers and wheelchairs… you see how dangerous it is. It will be a wonderful contribution to the patients, the kids, the families, and our faculty."
HDI offers a full spectrum of services ensuring projects are completed on time without sacrificing artistic vision. These services include sales and support, project coordination, field measuring, design, LEED compliance, and installation.
HDI would welcome the opportunity to partner with you on your next building design.
April 6, 2021 Background: Founded in 1937, MSUFCU has grown to become the largest university-based federal credit union in the world. Michigan State Federal Credit Union, an industry-leading credit union with a stellar reputation for appreciating their...
Read more
March 17, 2021 Woking Borough Council, in conjunction with leisure partner Freedom Leisure, was looking to carry out a series of phased upgrades at Pool in the Park in Woking's town Centre. Pool in the Park is a popular leisure...
Read more