July 17th, 2023 -
Stanley Black & Decker, a prominent manufacturer of industrial tools and renowned for brands like DeWalt, Craftsman, Black & Decker, Stanley, Irwin, and Porter-Cable, has relocated its headquarters to 1000 Stanley Dr, New Britain, CT. This relocation required the installation of a secure, durable, and visually appealing railing system. The objective was to create a state-of-the-art exterior railing system that meets the highest standards of quality and design. The chosen railing system needed to provide durability, safety, and an impressive visual presence.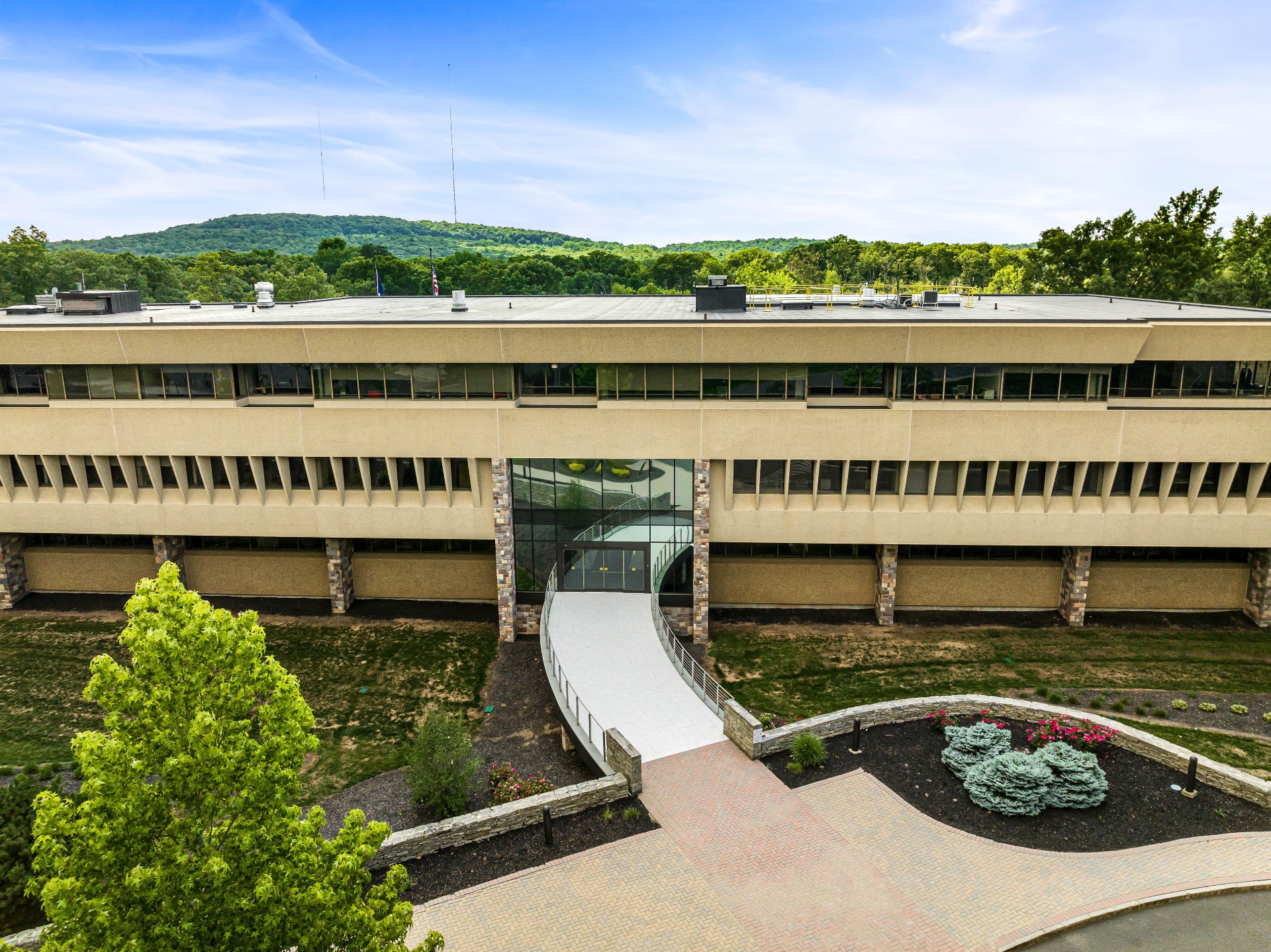 Railing System: Circum™ Square railing system
Location: New Britain, CT
Architect: ID3A
Contractor: BBE
Unmatched Durability, Stylish Versatility
Durable and versatile, HDI Railing's stainless steel outperforms aluminum as the ideal material for outdoor railings. Aluminum's susceptibility to scratches and dents, higher maintenance requirements, and design limitations with additional supports restrict its desirability. ID3A opted for the corrosion-resistant 316-grade stainless steel, combining durability and aesthetics for Stanley B&D's walking ramp.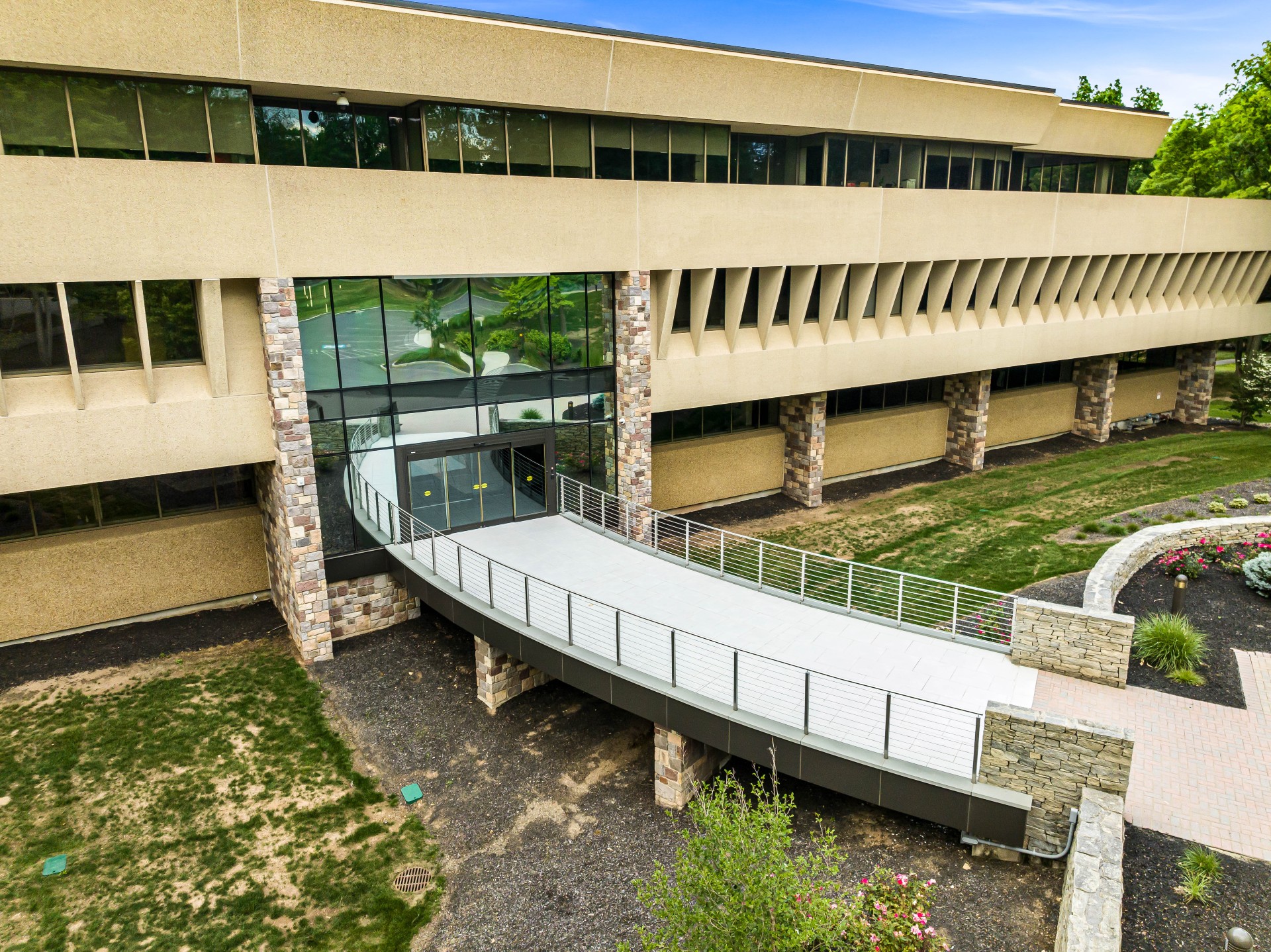 The selected railing system had to seamlessly integrate with the curvature of the ramp, achieving a cohesive appearance.
Whether your project is a complex spiral staircase or a simpler curved balcony, HDI has the expertise and resources needed. Our commitment to precision is shown through our use of advanced 3D laser scanning technology, which ensures that your railing system fits perfectly with your specific requirements and site conditions.
Aiming to simplify the process and reduce difficulties with non-compliant materials, an HDI technician scans the site. This data then guides our skilled drafters in creating precise manufacturing and installation drawings.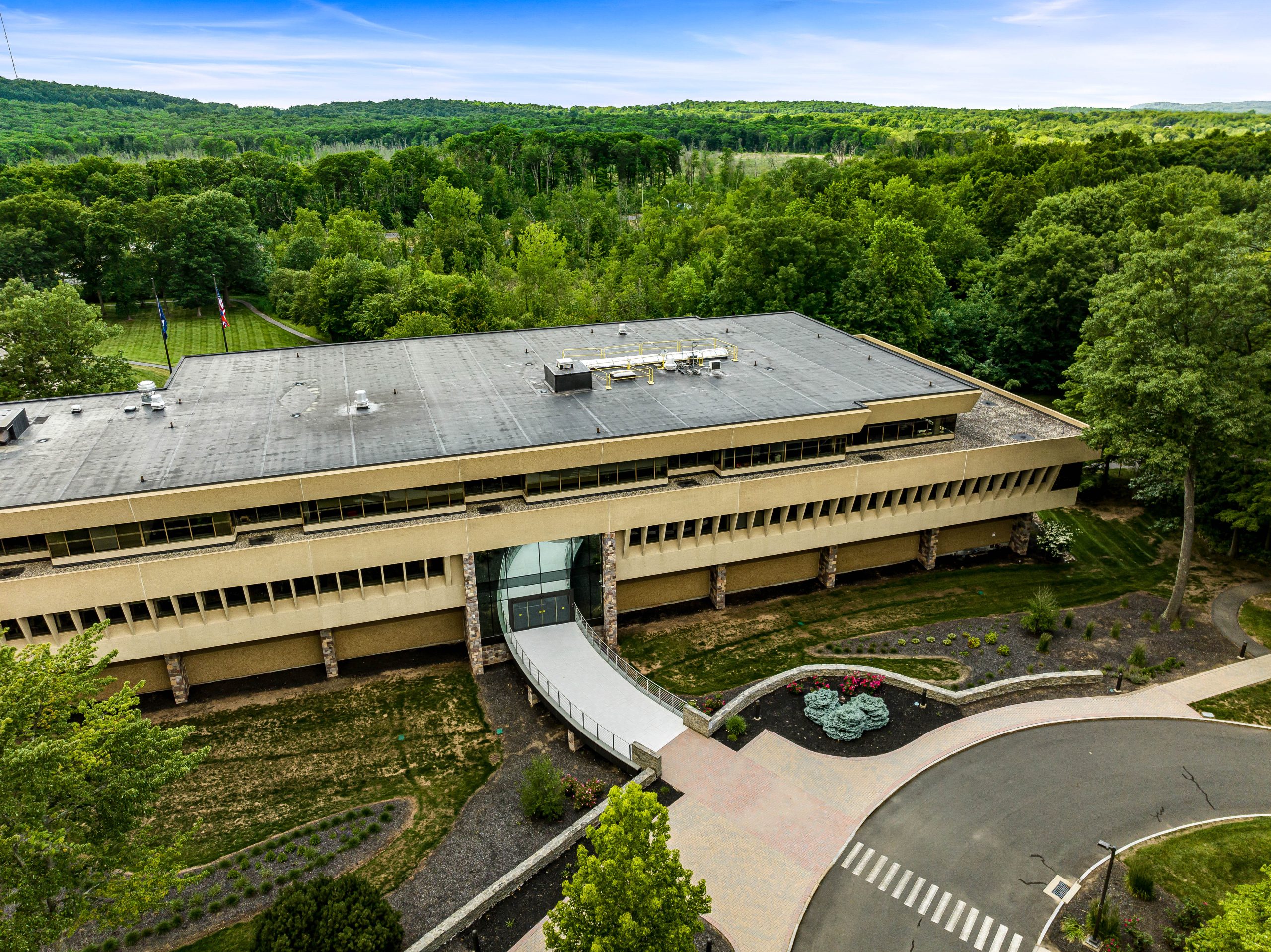 Tailored Precision, Illuminated Vision
With our flexible response to clients' needs, in-house equipment enables us to shape handrails to your specifications. If your project requires illumination, we have the capability to integrate Puck LED's into the curved railing, a service we have successfully delivered in the past, notably in the Stanley Black and Decker HQ bridge project.
In conclusion, the Stanley Black & Decker relocation project showcased HDI's commitment to precision, quality, and responsive service. The selection of 316-grade stainless steel, known for its durability and aesthetic appeal, perfectly aligned with the project's design ethos. With advanced 3D laser scanning technology and an experienced team, we seamlessly integrated the railing system with the site's features. Our versatility was evident in meeting unique client needs, from handrail shaping to illumination integration. At HDI, we strive to surpass expectations, delivering results that embody structural integrity, design excellence, and long-lasting functionality.
So, whether you are embarking on a grand design or need a simple, elegant solution, consider HDI as your partner in bringing architectural visions to life.
September 11, 2023 Imagine a space where every design element, right down to the railings, makes a statement. In Dallas, Texas, we at HDI Railings didn't merely aim to meet the architectural standards for the Covenant Commons...
Read more
August 15, 2023 Situated in Chapel Hill, NC, the Carolina Donor Services Facility stands proudly as the home to the pioneering HonorBridge Donor Care Center. Notably, this state-of-the-art center, specializing in organ, eye, and tissue donation, boasts...
Read more