Page architects select Optik™ Shoe for their D.C. office renovation
Request a Quote
March 23rd, 2022 -
With roots in Austin, Texas, Page started as a multidisciplinary architecture and engineering firm in 1898. Today, Page is an industry leader in architectural innovation with offices throughout the
world and a network of over 100 LEED accredited professionals. Sustainable design is integral to Page's ethos, and this ethos is reflected in their integrative design process. Page utilizes integrative design to coordinate client input with project planning and material selection phases in order to achieve sustainability goals. HDI Railings goal is to ensure that its suppliers meet LEED standards so, when Page needed a railing designer for their D.C. office renovation, HDI Railings was the obvious choice.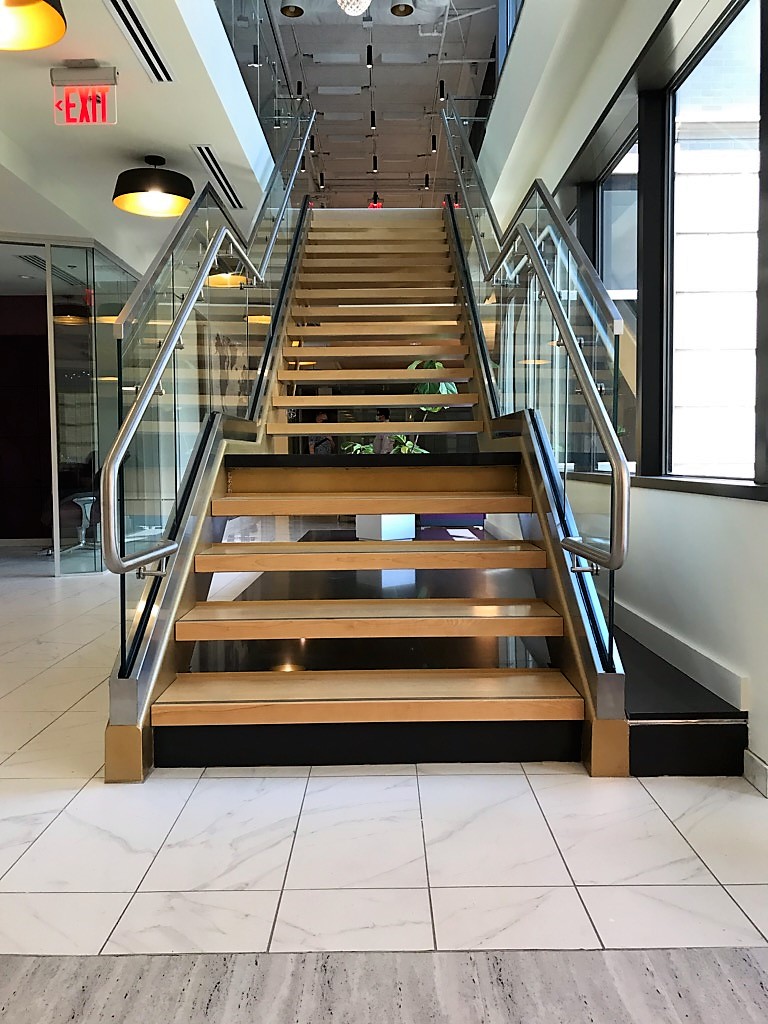 Railing System: Optik™ Shoe
Location: Washington, DC
Architect: Page
Contractor:  HBW Construction
For corrosion resistance, secure construction, and environmentally friendly materials, designers often select HDI stainless steel railing systems. The Optik Shoe system gives an unobtrusive appearance to the Page D.C office by creating the illusion of floating glass. The stainless steel covered channel supports glass panels that are held in place using a patented disc lock system to provide a seamless appearance. HDI products are designed with durability in mind. Therefore, our materials are a natural choice for LEED material requirements, which call for increased durability and low maintenance. HDI develops products and processes that can qualify your project for LEED credits as part of an environmentally sustainable construction plan.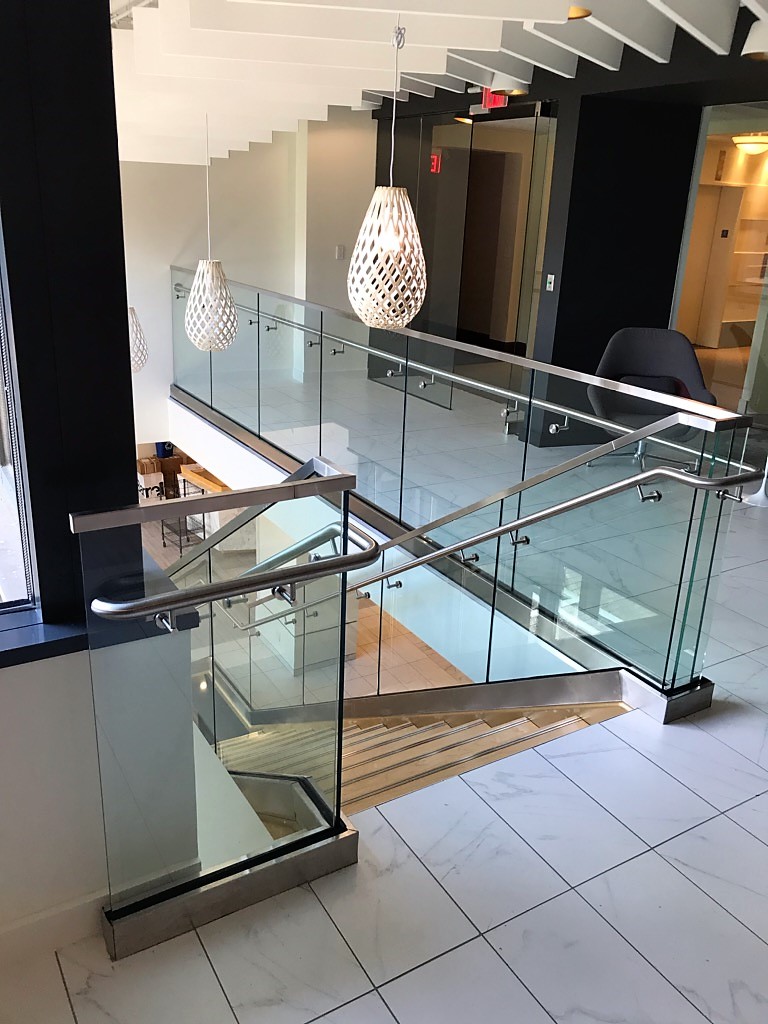 In order to create higher performing, healthier, more resilient buildings, Page looks at sustainable and regenerative design through the interdisciplinary lens of building science. Using a data-driven and integrated design process, Page sets building performance goals around energy and water use, human and environmental health, and resiliency. Page has committed to  partnering with manufacturers to promote material transparency and to inspire them to minimize the use of known health hazards.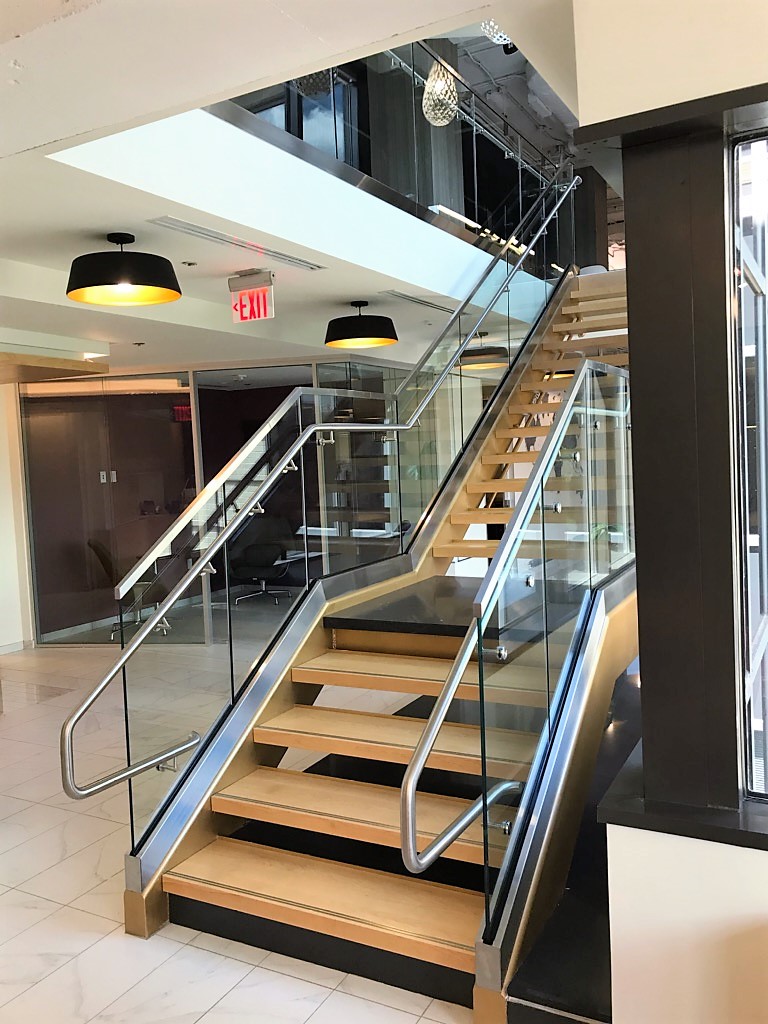 Glass infill options can also be beneficial to LEED certification since they contribute to daylighting, energy conservation, and environmental improvements. HDI's Optik™ Shoe with glass infill assists Pages D.C office in realizing its goal for efficient operation, conservation, and sustainability by maximizing light distribution, promoting positive impacts and efficiently exceeding its performance goals. Glass infills or smoke baffles can contribute to Energy and Atmosphere credits because they maximize outside light to reduce energy consumption and lighting requirements.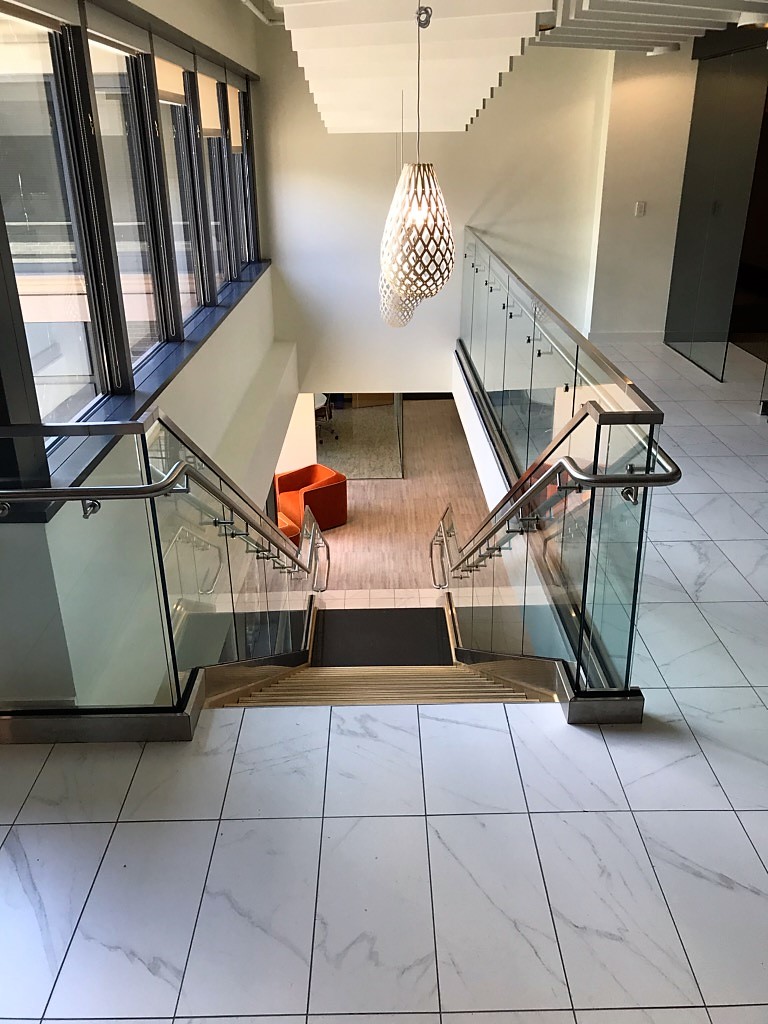 Every day, architects, builders, designers, and engineers find innovative ways to incorporate environmentally friendly practices and materials into construction. HDI offers prefabricated and custom stair railing systems that help you achieve eco-friendly design objectives. HDI's sales and technical teams have installed thousands of custom railing systems around the world and are ready to help you choose the right material and finish for your next railing system. Please contact a regional sales manager today.
November 29, 2022 . Amherst Public Library was established over a century ago to provide information and services to residents of the Amherst School District. The library programs emphasize public participation, outreach, and partnership with cultural and educational...
Read more
October 26, 2022 In September 2022, the 5810 building was completed as the newest addition to the Campus of CUNA Mutual Financial Group. As the main gateway to CUNA Mutual Group's headquarter campus, this building features a...
Read more