North Carolina Central University selects CIRCUM™ Round railing for their new student center.
Request a Quote
November 15th, 2021 -
North Carolina Central University was founded in 1910 by Dr. James E. Shepard and the institution has been developing excellence in students for over 110 years. NCCU was ranked 11th in U.S. News & World Report List of Best HBCUs (Historically Black Colleges and Universities) and has deep roots in the Durham, North Carolina community. When it came time to replace the 53-year-old, 39,000 square foot Alfonso Elder Student Union with a new 100,000 square foot student center NCCU's architects O'brien Atkins and their partners on the project
turned to HDI Railings for a railing solution.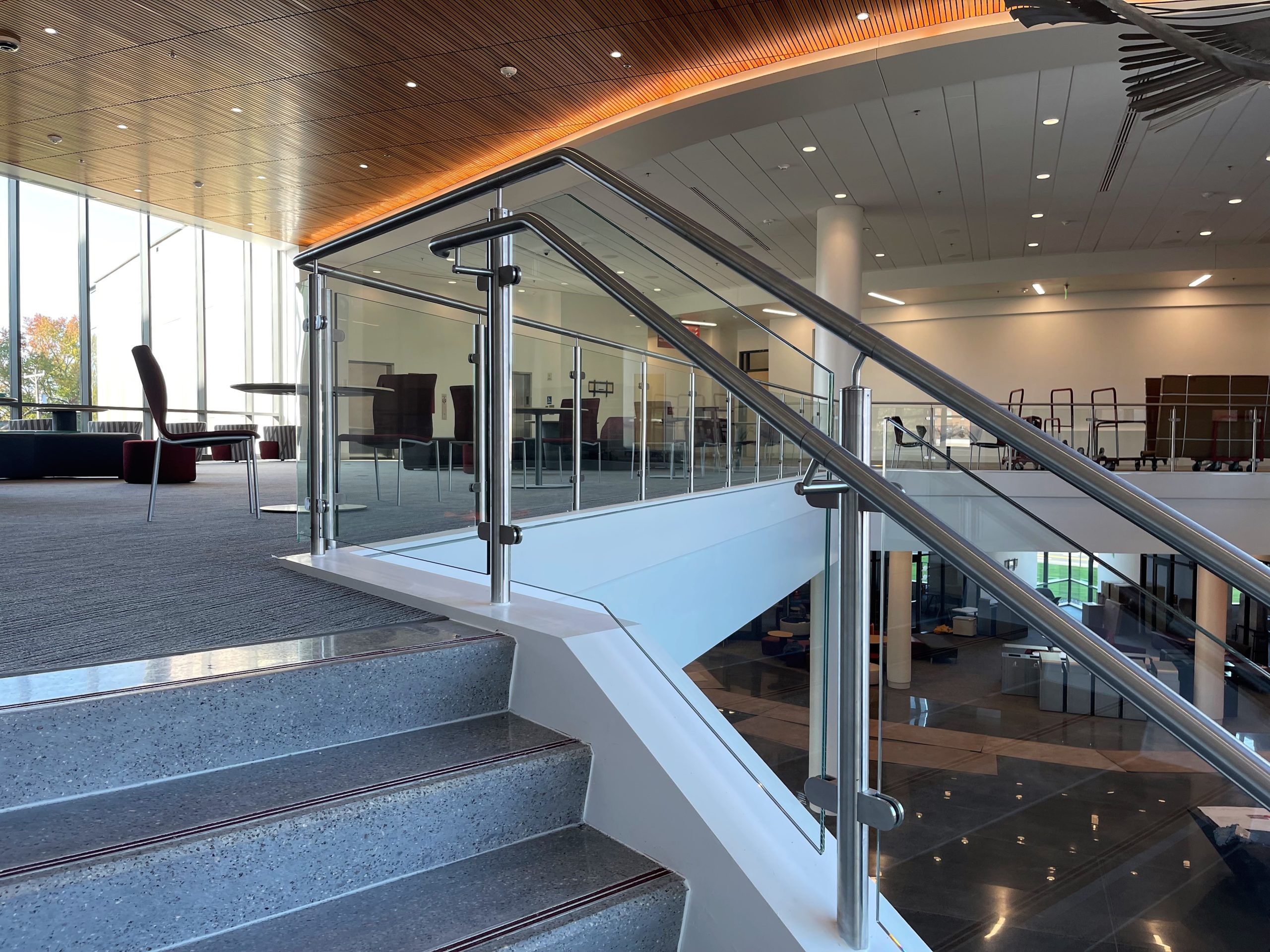 Railing System: CIRCUM™ Round
Location: Durham, North Carolina
Architect: O'Brien/Atkins Associates
Contractor:  Balfour Beatty & Hughes Metal Works
With NCCU's student enrollment more than tripling since the building of Alfonso Elder Student Union in 1968 the time came for a larger facility to serve the 8,000 current students. The new  student center serves as a central hub with public computer stations, large multi-use gathering spaces for thousands of people and food courts that aim to provide 25,000 meals per week to  students. Thousands of students will traverse the stairs within NCCU's new student center daily, so a railing system with superior holding power was essential. HDI's CIRCUM™ Round post
railing system was the perfect choice.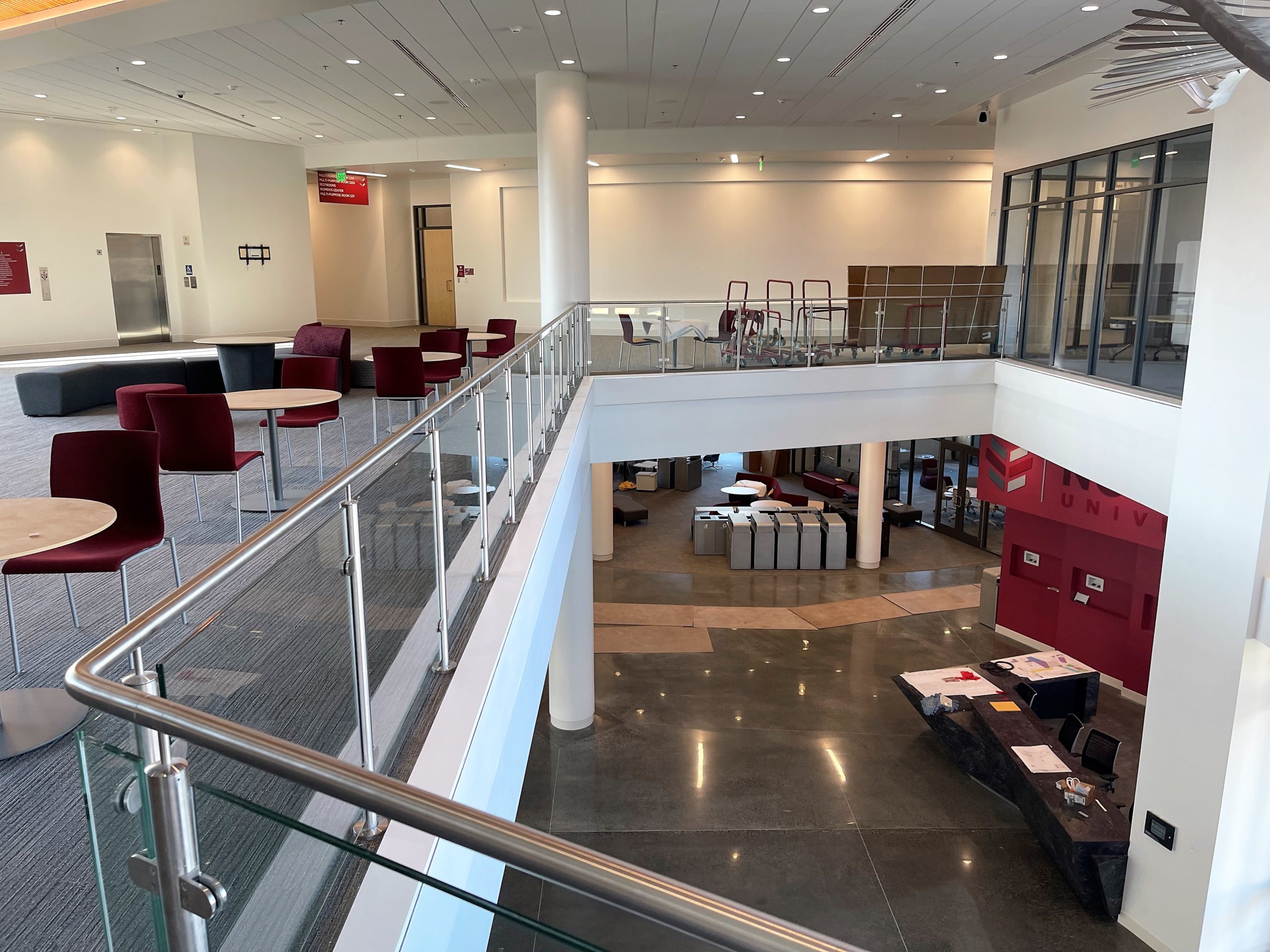 A main stairwell featuring HDI's CIRCUM™ Round railing system with glass infill connects the student center's foyer to the second story providing state of the art security and a contemporary  aesthetic appearance. The CIRCUM™ Round post railing system is constructed with mechanical threaded connections to ensure an exact, precise and secure fitting. In the NCCU application CIRCUM™ posts were weld-mounted to the steel staircase stringer then white wooden wrap was added after the posts were installed complementing the overall design of the area.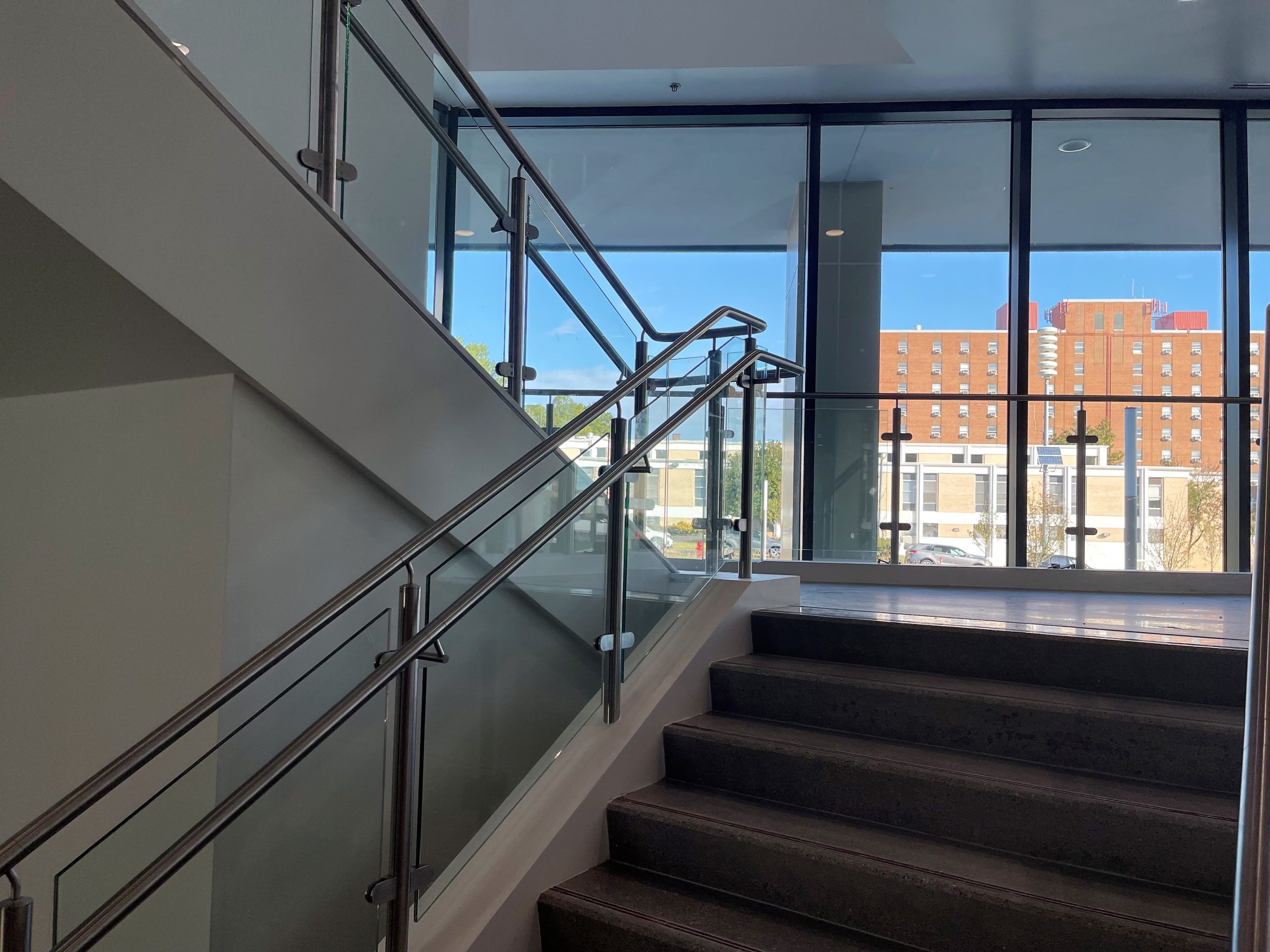 A collaboration with HDI is a back and forth visual conversation. To create that conversation we use Revit, a Building Information Modeling software, which demonstrates how our handrails will
look and function within the design space. In the case of NCCU HDI coordinated with architects O'Brian Atkins on the intermediate landing's corner designs. All railings are fully assembled in HDI's factory and then deconstructed into assembled sections thereby ensuring the most efficient installation.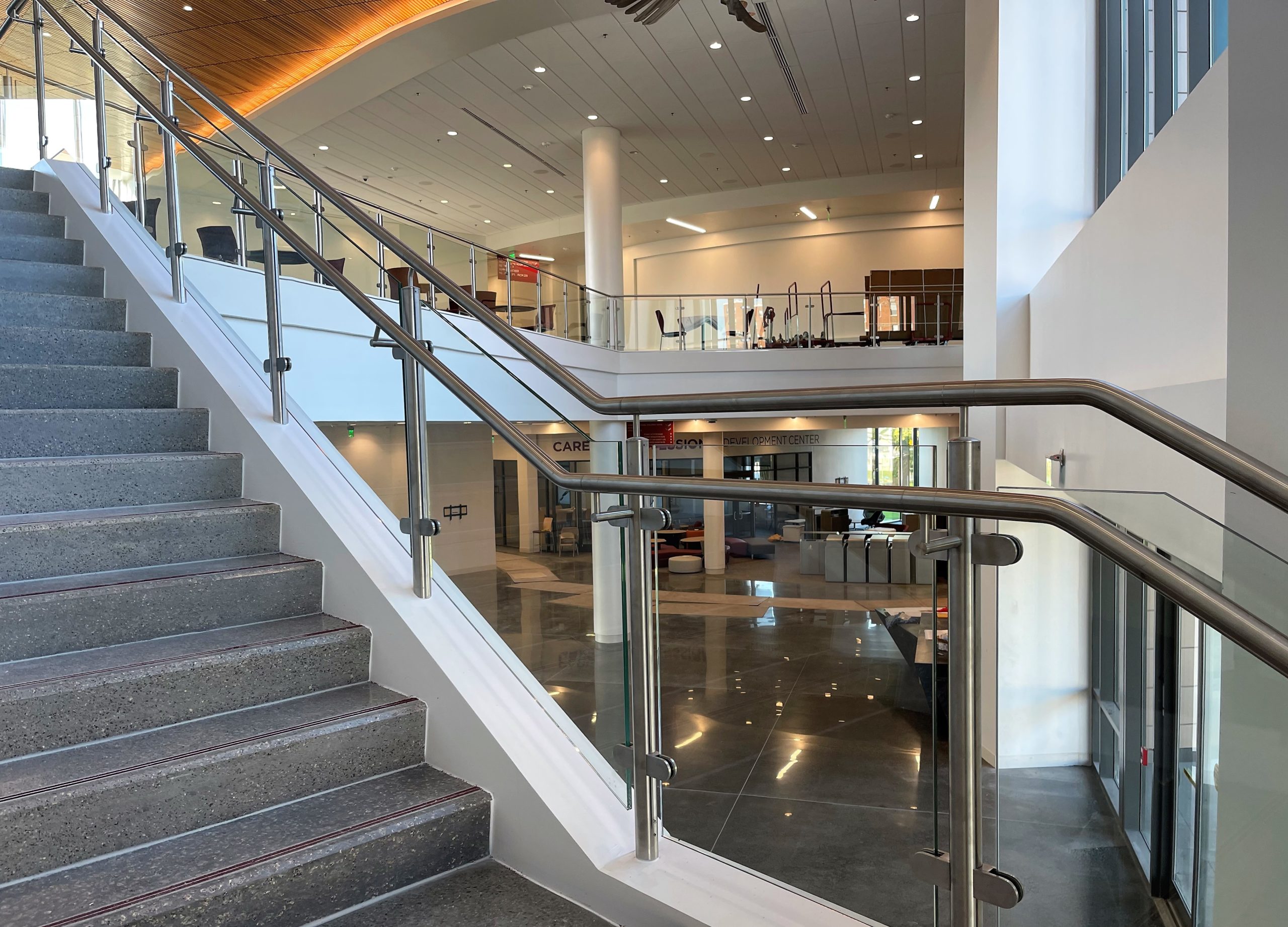 When building professionals need a railing system that can keep up with industry demands they turn to HDI Railings. HDI would welcome the opportunity to partner with you on your next
project. Please contact your regional sales representative today.
August 24, 2022 One of the nation's fastest-growing cities, Austin, Texas, is home to Aspen Lake Three, a 129,900-square-foot Class A mid-rise office building. Aspen Lake Three is surrounded by smartly landscaped plazas, tranquil lakes, and breathtaking...
Read more
July 13, 2022 Members 1st Federal Credit Union began construction on their brand new headquarters in Hampden Township, Pennsylvania, in August of 2020 and finished the project in early 2022. The  building's architects selected HDI Railing's Optik™...
Read more