Kubit™ is selected by Gensler for new office project in Austin TX
Request a Quote
August 24th, 2022 -
One of the nation's fastest-growing cities, Austin, Texas, is home to Aspen Lake Three, a 129,900-square-foot Class A mid-rise office building. Aspen Lake Three is surrounded by smartly landscaped plazas, tranquil lakes, and breathtaking views of Austin's northwest hill country. When architecture firm Gensler was tasked with designing the Aspen Lake Three mid-rise office building, they turned to HDI Railings for a solution to match their vision.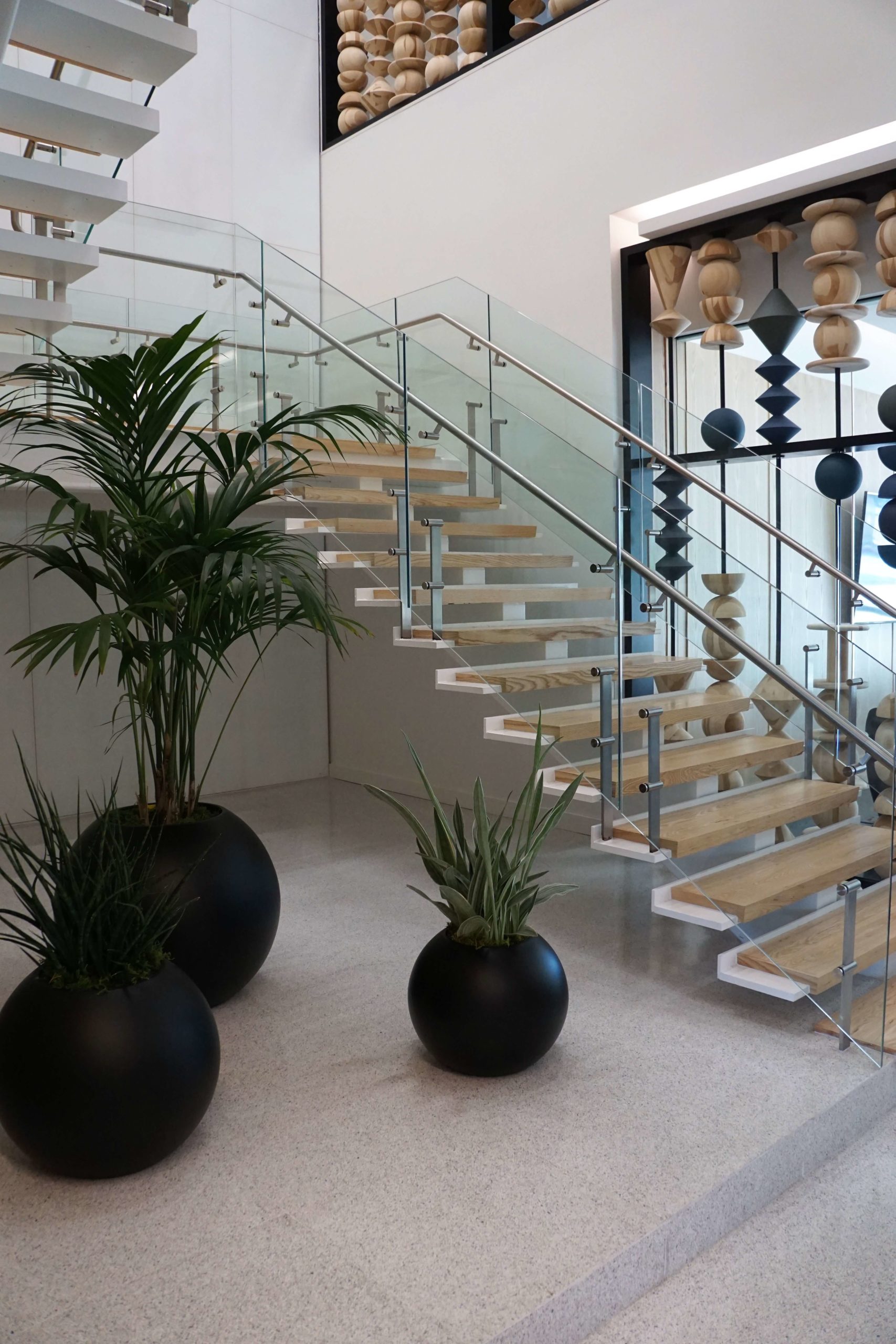 Railing System: Kubit™
Location: Austin, TX
Architect: Gensler
Contractor:  Harvey Cleary Builders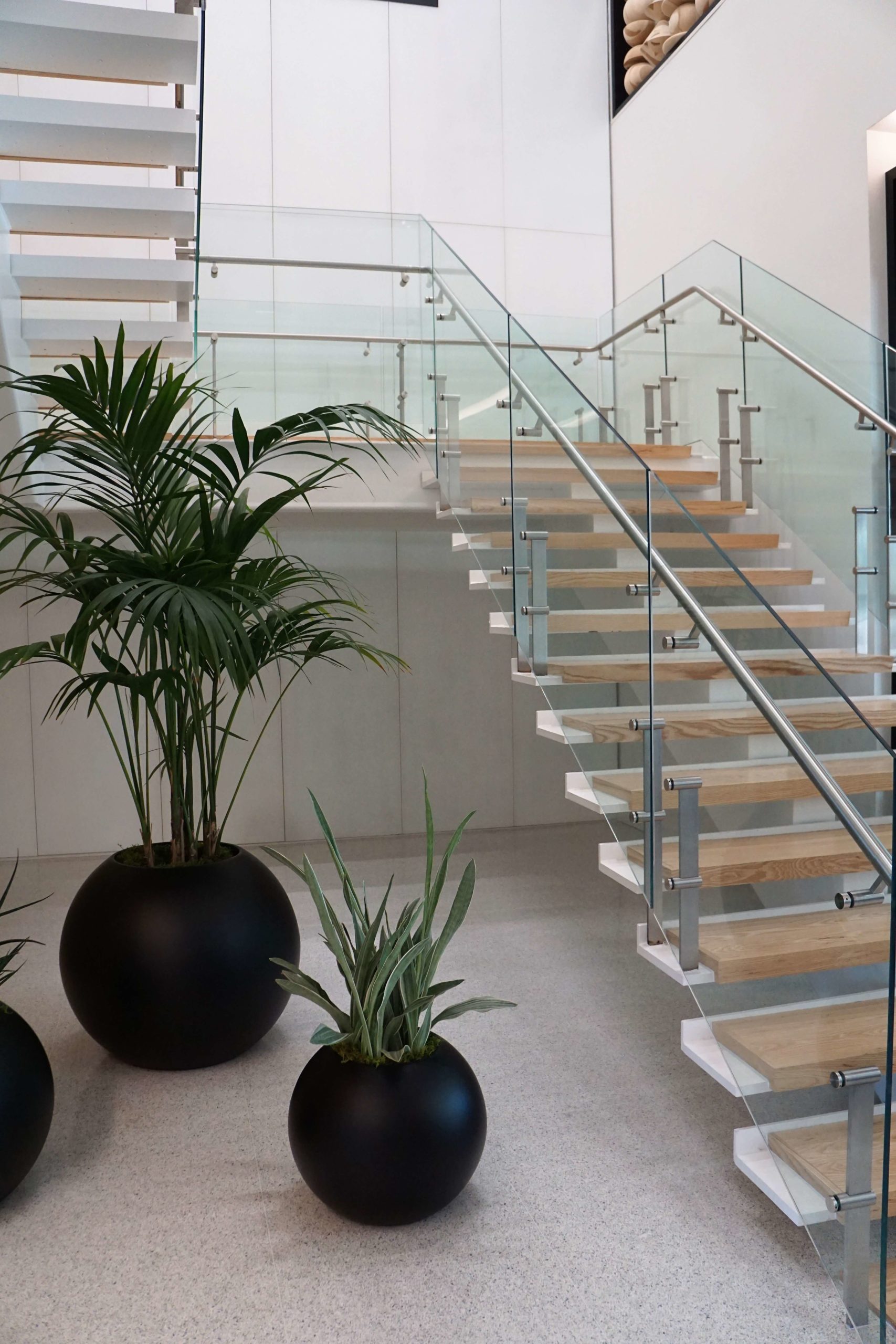 To match the alfresco aesthetic of the building's exterior and interior design, the Kubit™ railing system was chosen for the staircase that connects the first and second stories. Kubit™ is developed to provide sculpted simplicity while maintaining exceptional structural integrity. The open stair tread design is complemented by the Kubit™ railing system's low iron glass infill that invokes a sense of openness promoting natural light and unobstructed views.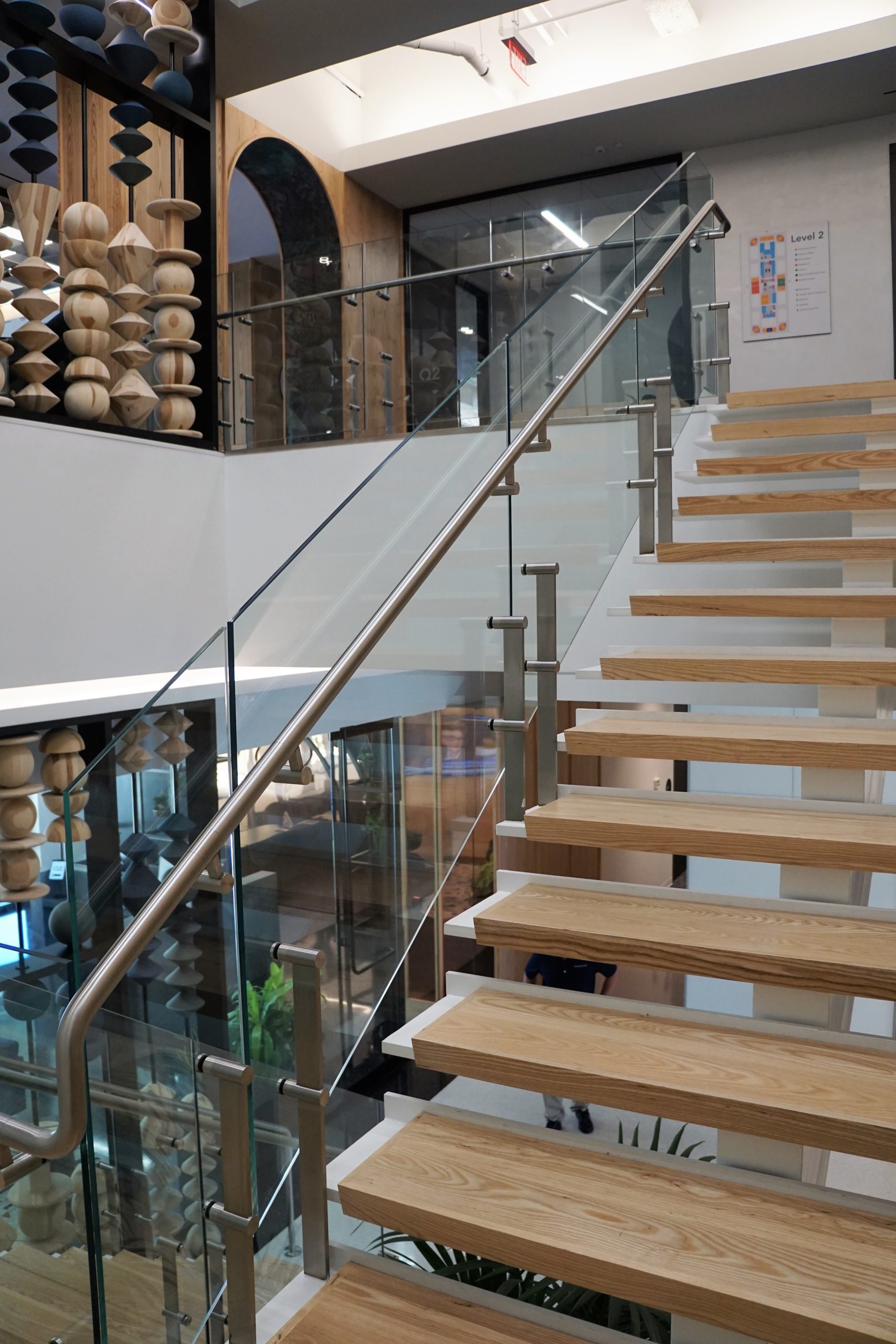 Modular components with unique, hidden internal connections are used within the Kubit™ railing system supporting a minimalist design. The building's perception of openness is enhanced by not only its tall ceilings, but a simplistic yet elegant staircase that utilizes the Kubit™ railing system. Kubit™ railing system supports are based on a single rectangular profile, used throughout the system from posts to wall mounts. To ensure a quick, time-efficient installation process, all railings are fully assembled in our factory and deconstructed into the largest assembled sections before shipping.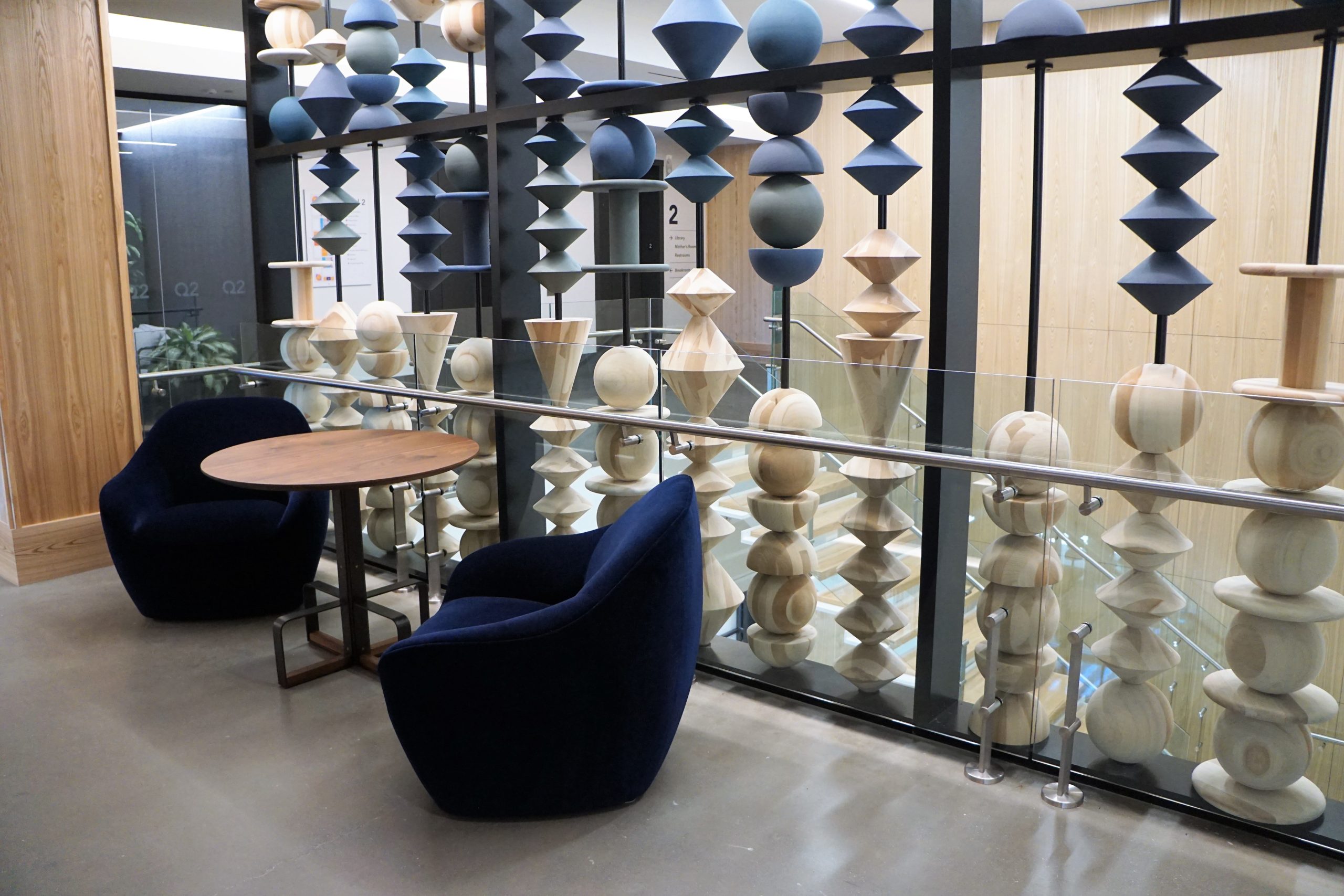 Aspen Lake Three's building managers were very impressed with the Kubit™ railing system installation. The building has been LEED certified signifying a healthy, highly efficient, and cost-saving construction combined with an exceptional indoor environmental quality. The future of Aspen Lake Three and its tenants will be nothing short of successful as Austin continues to attract highly skilled people and corporations.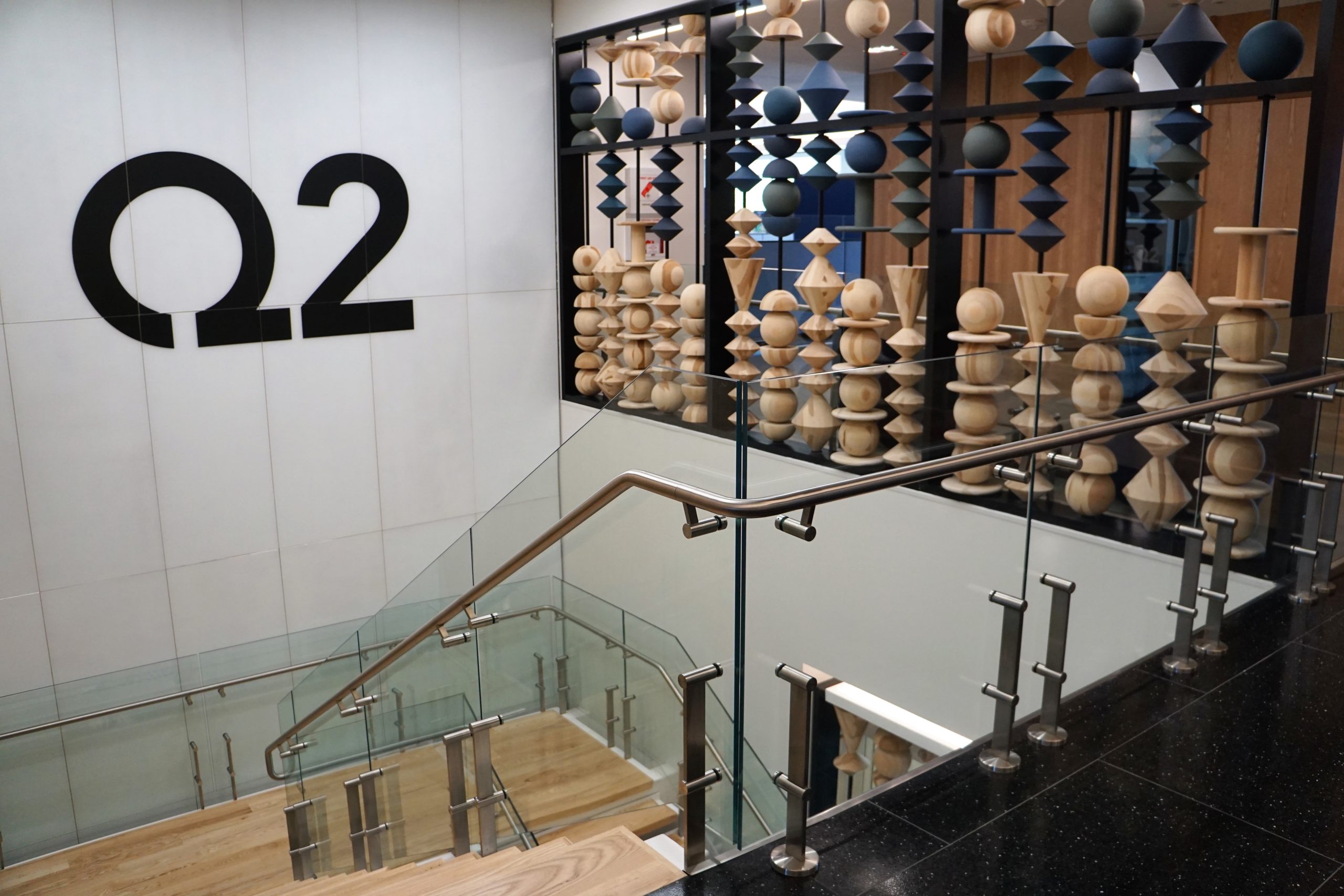 In addition to our full range of services, HDI ensures that projects are completed sustaining overarching design goals. These services include sales and support, project coordination, field measuring, design, LEED compliance and installation.
HDI would welcome the opportunity to partner with you on your next project. Please contact a regional sales manager today.
November 29, 2022 . Amherst Public Library was established over a century ago to provide information and services to residents of the Amherst School District. The library programs emphasize public participation, outreach, and partnership with cultural and educational...
Read more
October 26, 2022 In September 2022, the 5810 building was completed as the newest addition to the Campus of CUNA Mutual Financial Group. As the main gateway to CUNA Mutual Group's headquarter campus, this building features a...
Read more