January 9th, 2023 -
Aesthetics and performance were Ferrari's top priorities when redesigning their North American headquarters. When it came time to complete the redesign of Ferrari's headquarters, Environetics Group Architects turned to HDI Railing Systems for a railing solution. HDI was proud to provide a luxurious and elegant Kubit™ balustrade system that embraced Ferrari's top-class performance standards as well as high-end aesthetic requirements.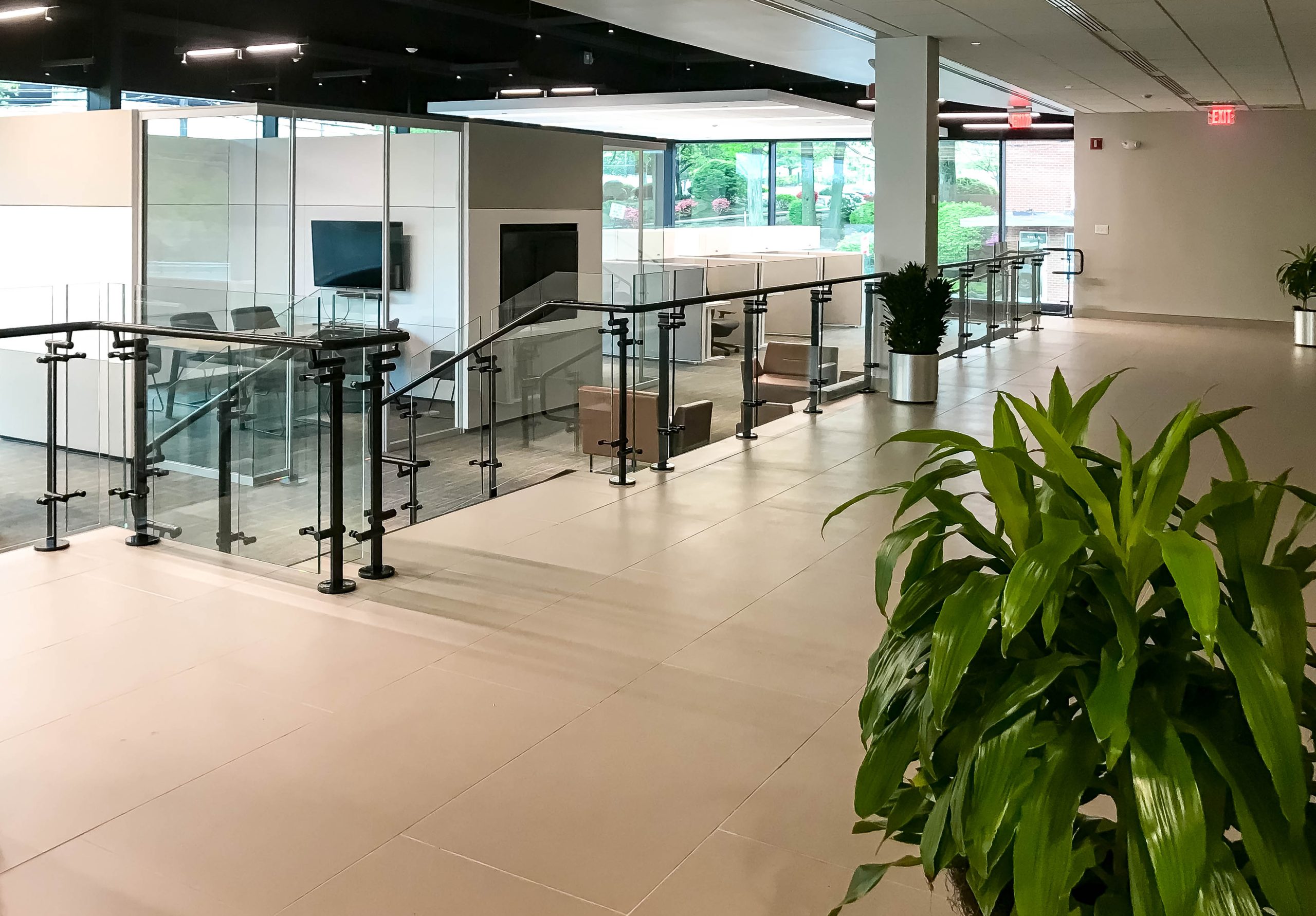 Railing System: Kubit™
Location: Engelwood, NJ
Architect: ENV Architects
Contractor:  Midway Glass
As part of the renovation, an existing showroom was converted into corporate office space and an upgraded stair and ramp system featuring Kubit™ railings was installed. The minimalist design of Kubit™ offers a streamlined, contemporary look with a single rectangular post. High quality glass and powder coated stainless steel combine to create a railing system that reflects the performance of Ferrari's vehicles. As a result, architects and designers can achieve an unmatched aesthetic with a Kubit™ railing installation that is elegant and uncluttered.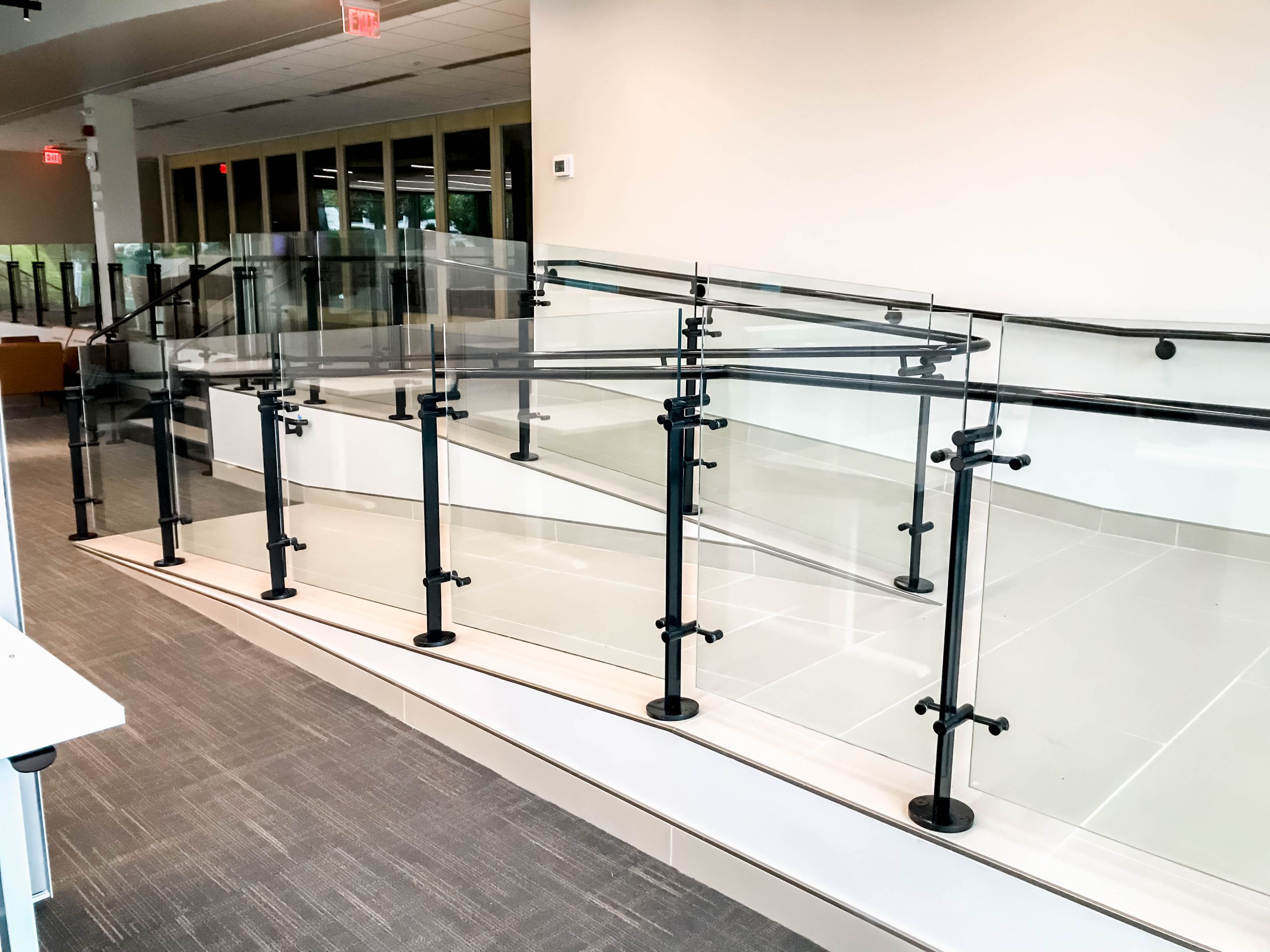 Design, without limits
HDI Railing Systems worked with Environetics Group Architects to customize the Kubit™ railing system specifically for Ferrari's North America headquarters, creating an exceptional final product that is as aesthetically pleasing as it is safe and secure. The matte black finish of the railings and posts offers a sophisticated look which complements Ferrari's distinctive style.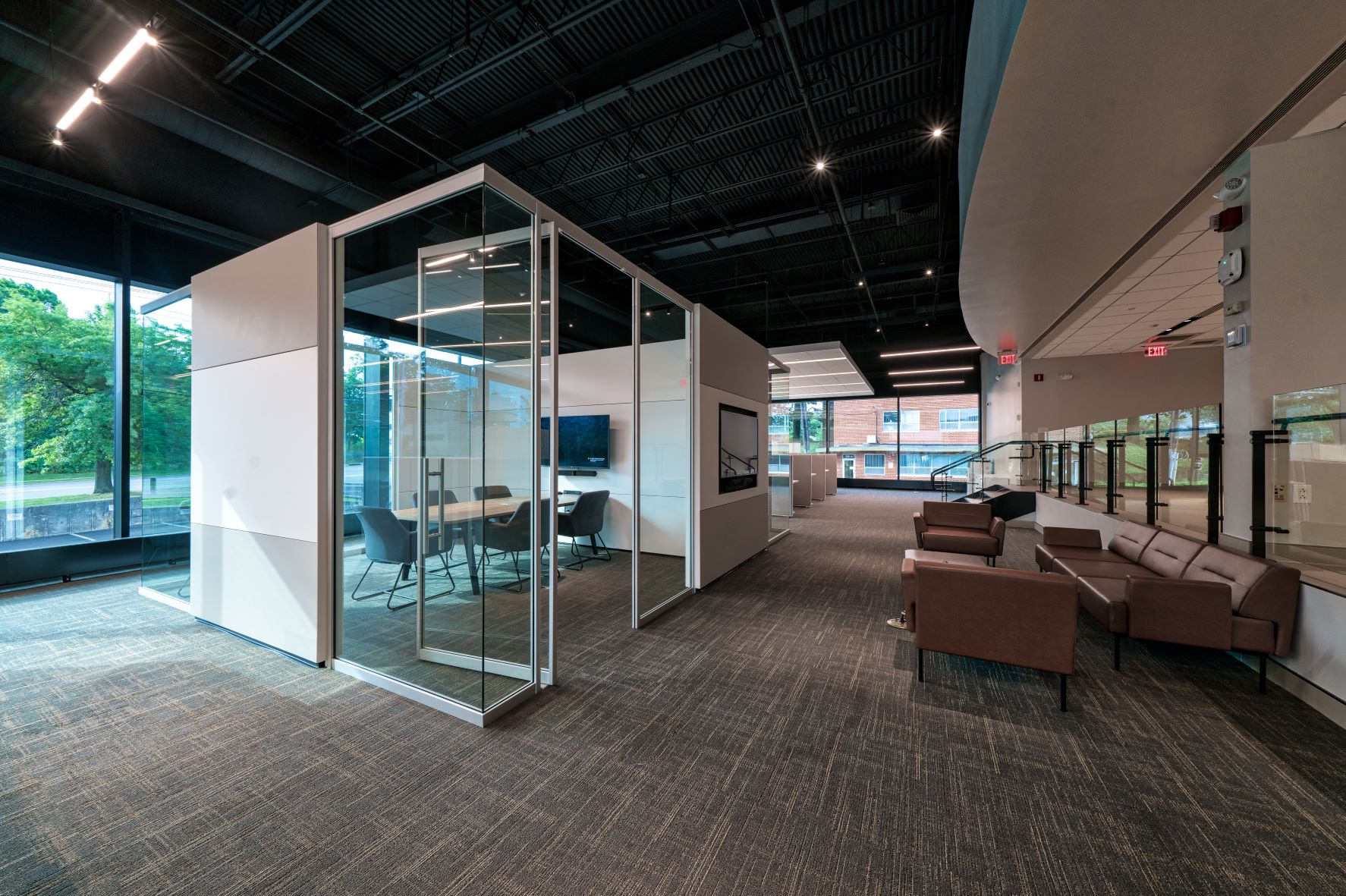 Ferrari's North America Headquarters includes a ground floor area of approximately 17,000 square feet. The ground floor includes a parts department center and various private offices. With HDI Railings, the entire process from design inception to installation was handled turnkey from start to finish. Environetics Group Architects and Midway Glass contractors worked closely with HDI Railing Systems to ensure a seamless installation.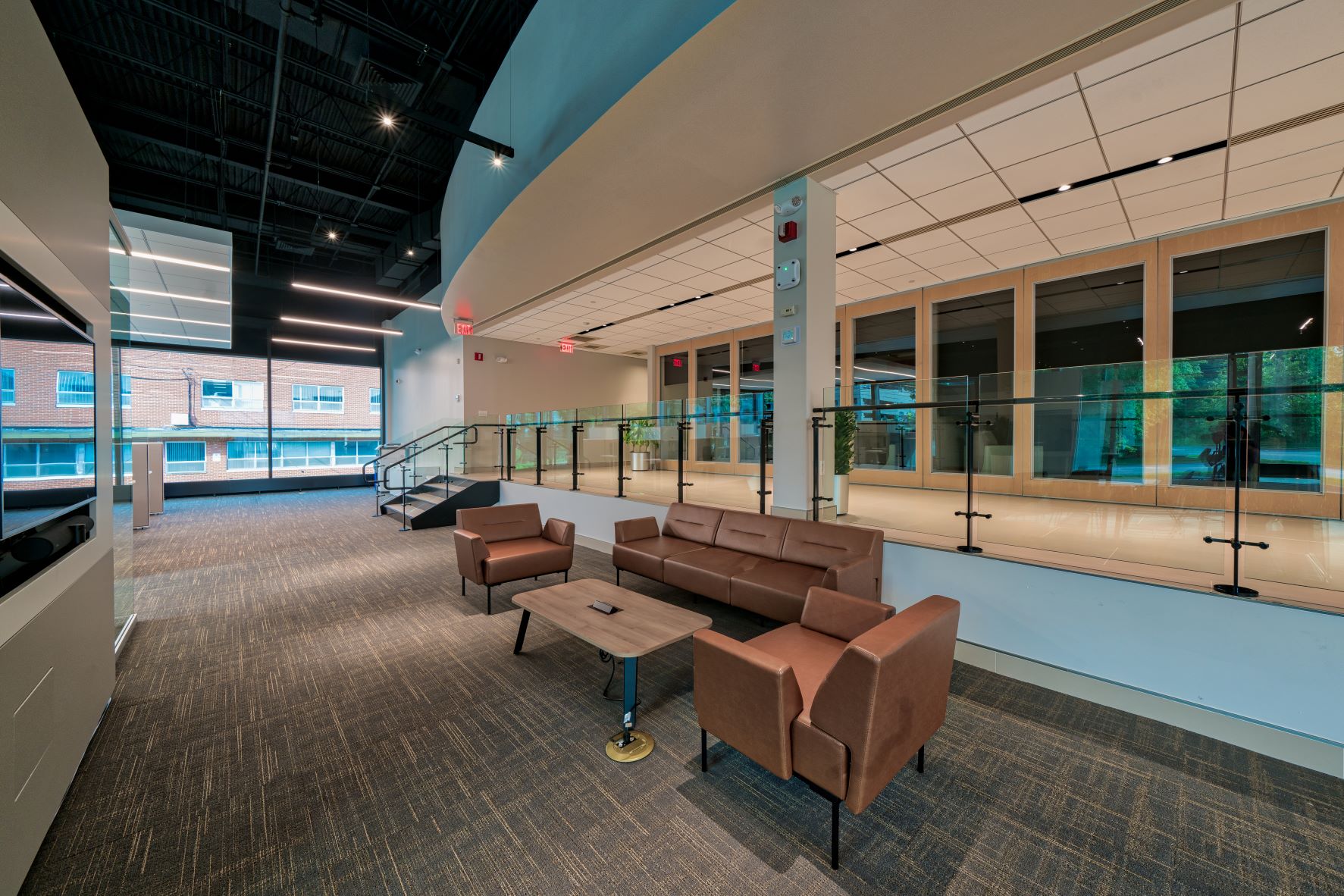 With HDI, you can achieve eco-friendly design objectives with prefabricated and custom stair railing systems. Thousands of HDI railing systems have been installed around the world. Our sales and technical teams can assist you in selecting the right material and finish. Please contact a regional sales manager today.
November 21, 2023 Founded in 2007, Ann Richards School for Young Women Leaders is an all-girls preparatory school in the Austin Independent School District. To support its growth, a new, state-of-the-art building project marked a milestone for...
Read more
October 17, 2023 In the heart of Atlanta, Georgia, we at HDI Railings didn't merely seek to meet the architectural standards for The Metropolitan at Atlanta project; we aimed to redefine them. This was not simply about...
Read more