November 29th, 2022 -
.
Amherst Public Library was established over a century ago to provide information and services to residents of the Amherst School District. The library programs emphasize public participation, outreach, and partnership with cultural and educational organizations. Optik™ Shoe glass railings from HDI proved to be the ideal choice for safety and aesthetics during the library's $5.8 million renovation.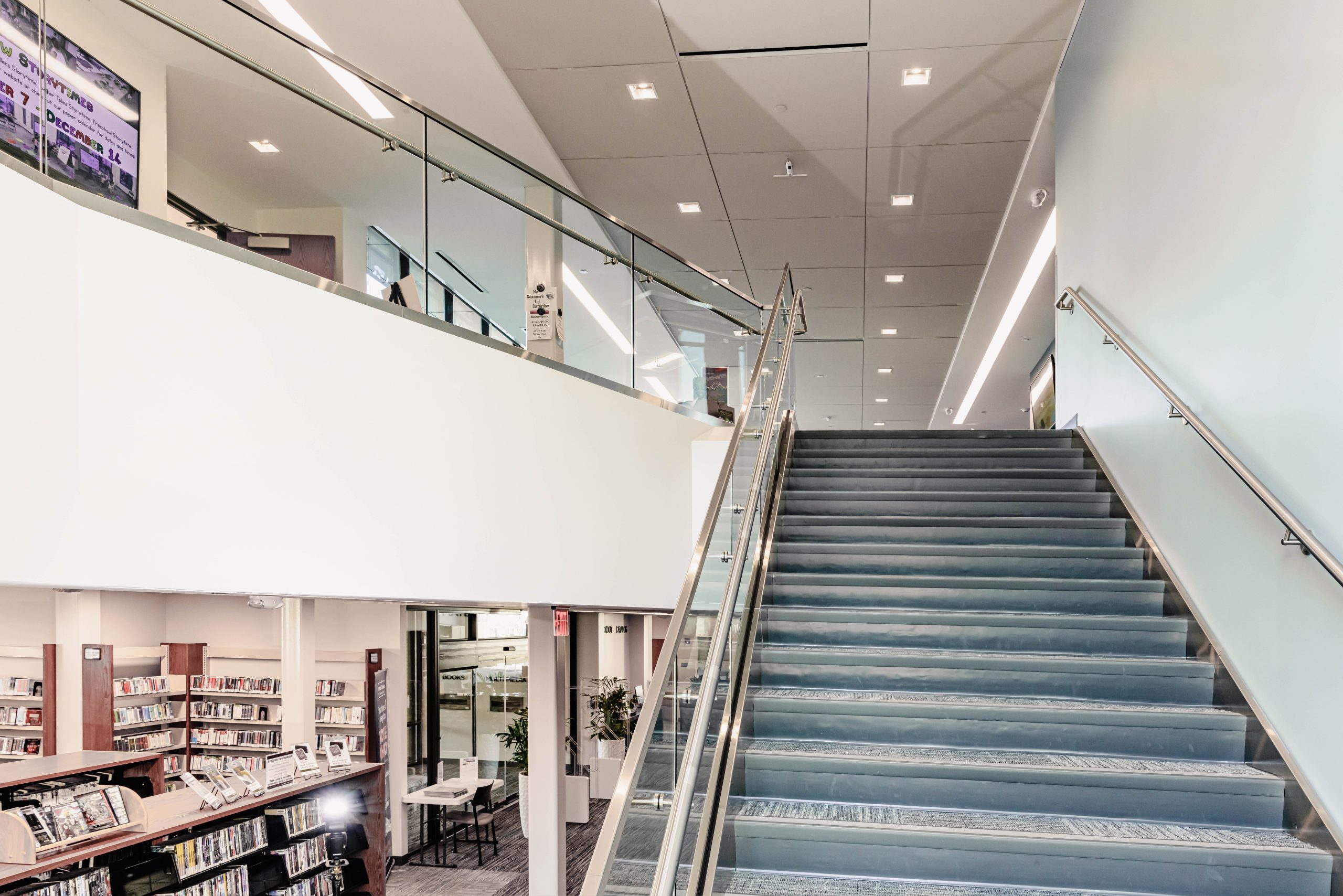 Railing System: Optik Shoe™
Location: Amherst, OH
Architect: HBM Architects
Contractor:  Lorain Glass
To create a system that serves as both a stair railing and rooftop deck guard rail at Amherst Public Library, HBM Architects looked to Optik™ Shoe with tempered glass infill. Optik™ Shoe embodies both strength and style, melding the elegance of laminated glass with stainless steel to create a striking staircase.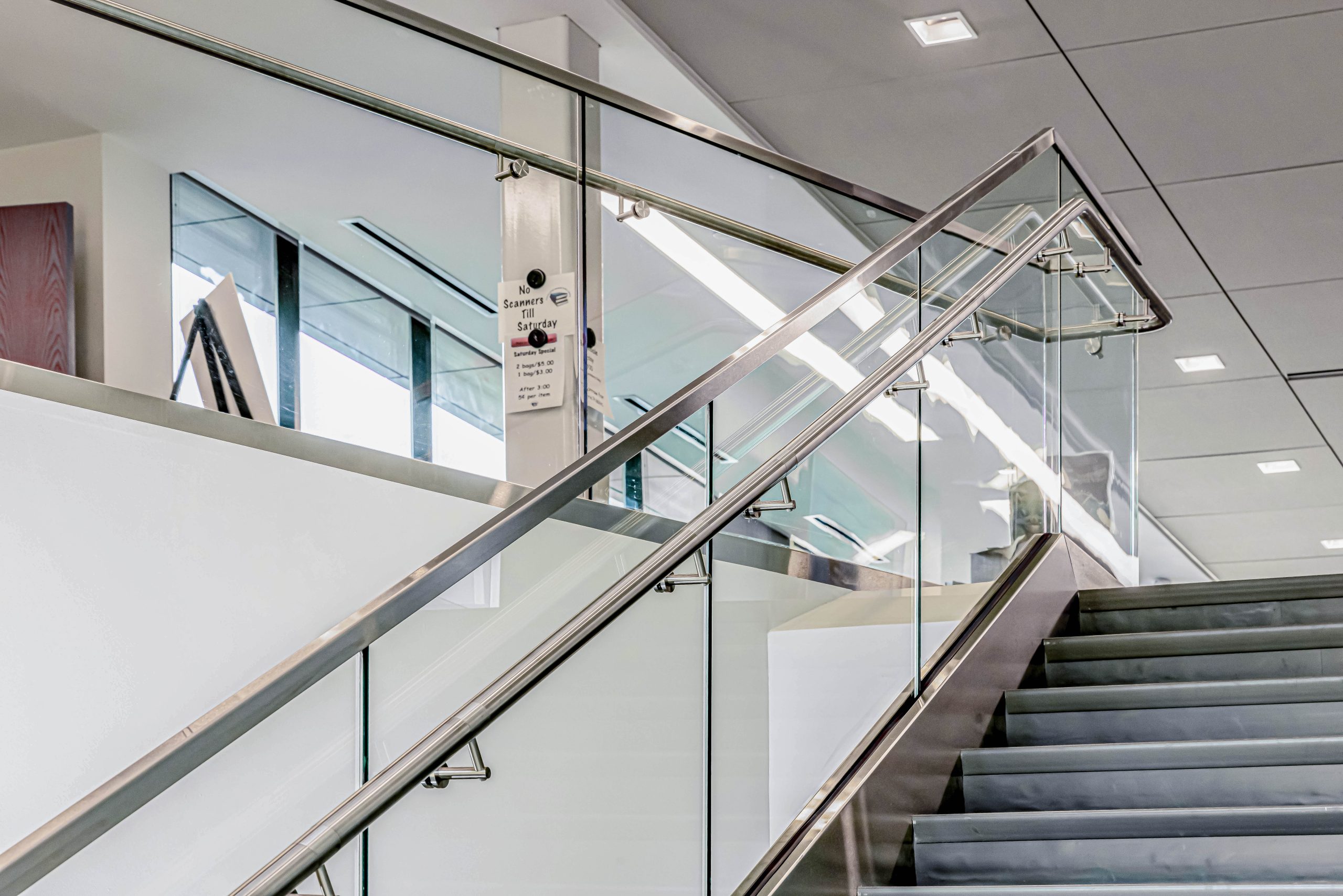 Simple, unobtrusive design
With a patented disc lock system, a stainless steel channel secures glass panels in place, providing an uninterrupted appearance. The Optik Shoe system is designed to offer users an unobtrusive look by giving the appearance of a floating glass system.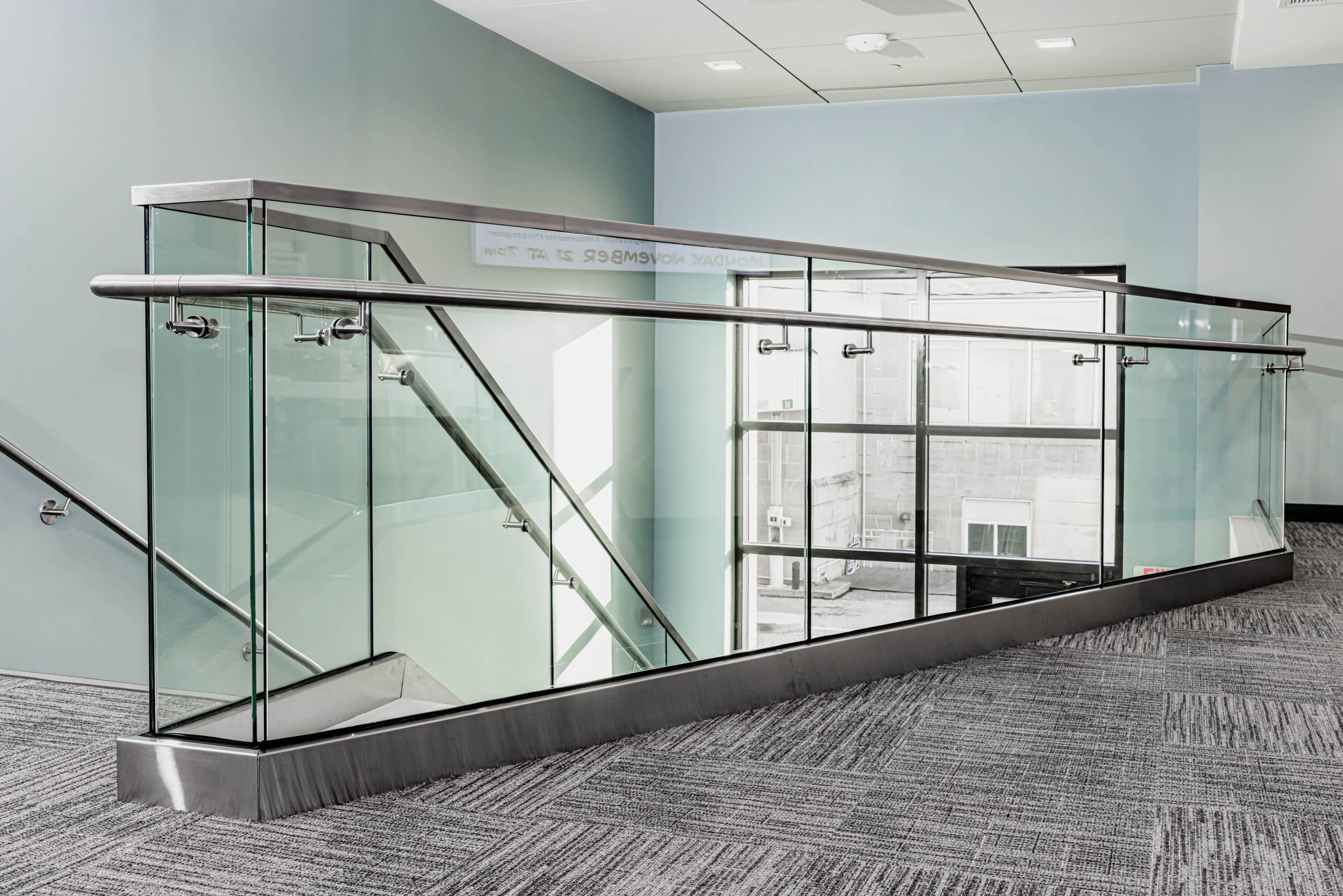 When it comes to durability and compliance, exterior installations have unique requirements. Optik™ railings on the library's roof top deck are made of 316-grade stainless steel, an ideal material for outdoor applications. You don't have to limit your railing vision by excluding glass infill for rooftop railing solutions.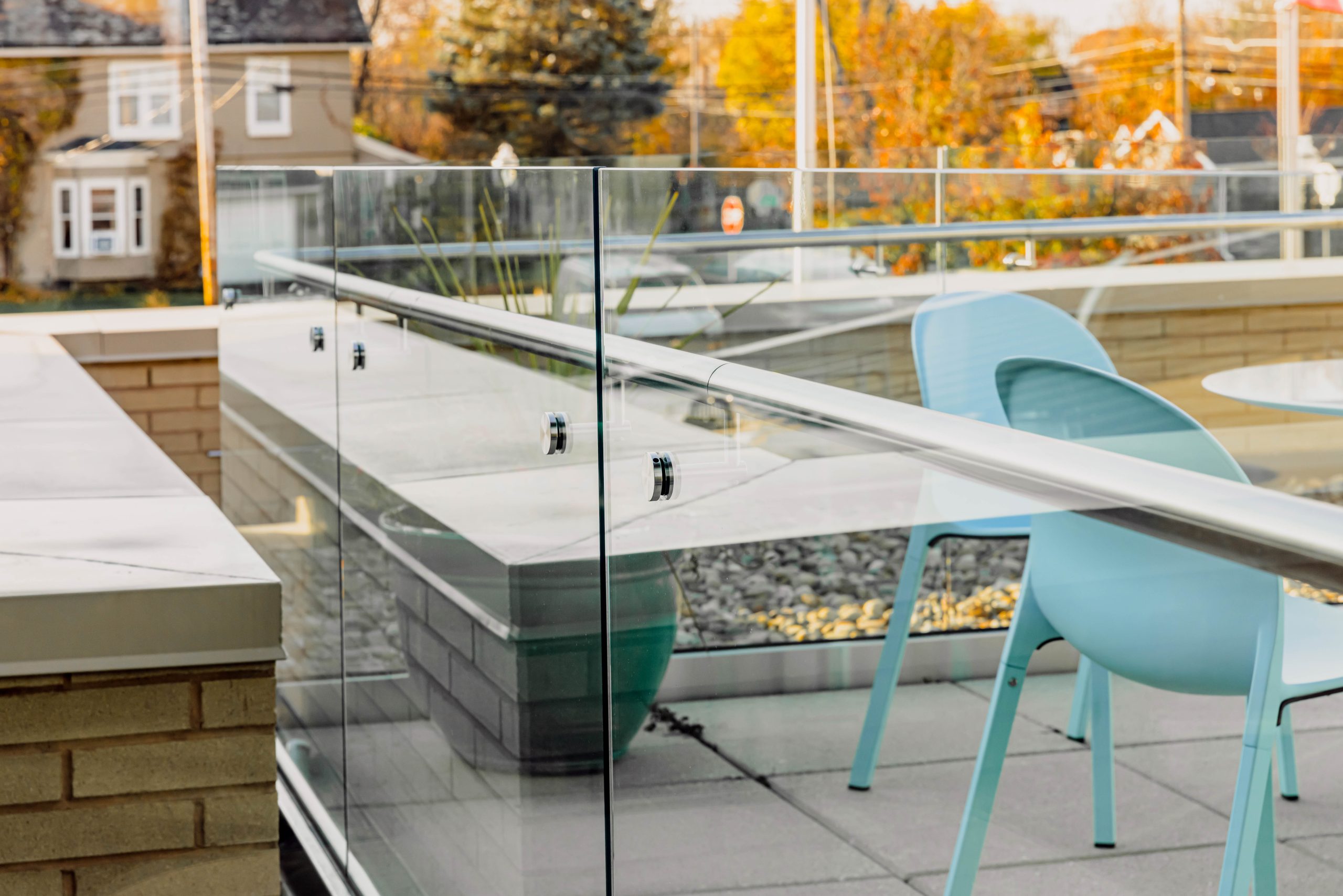 For the roof deck of the Amherst Public Library, laminated glass panels provided unobstructed views while meeting durability requirements. The final result is a low-maintenance, highly durable, and aesthetically appealing infill that meets all the project specifications.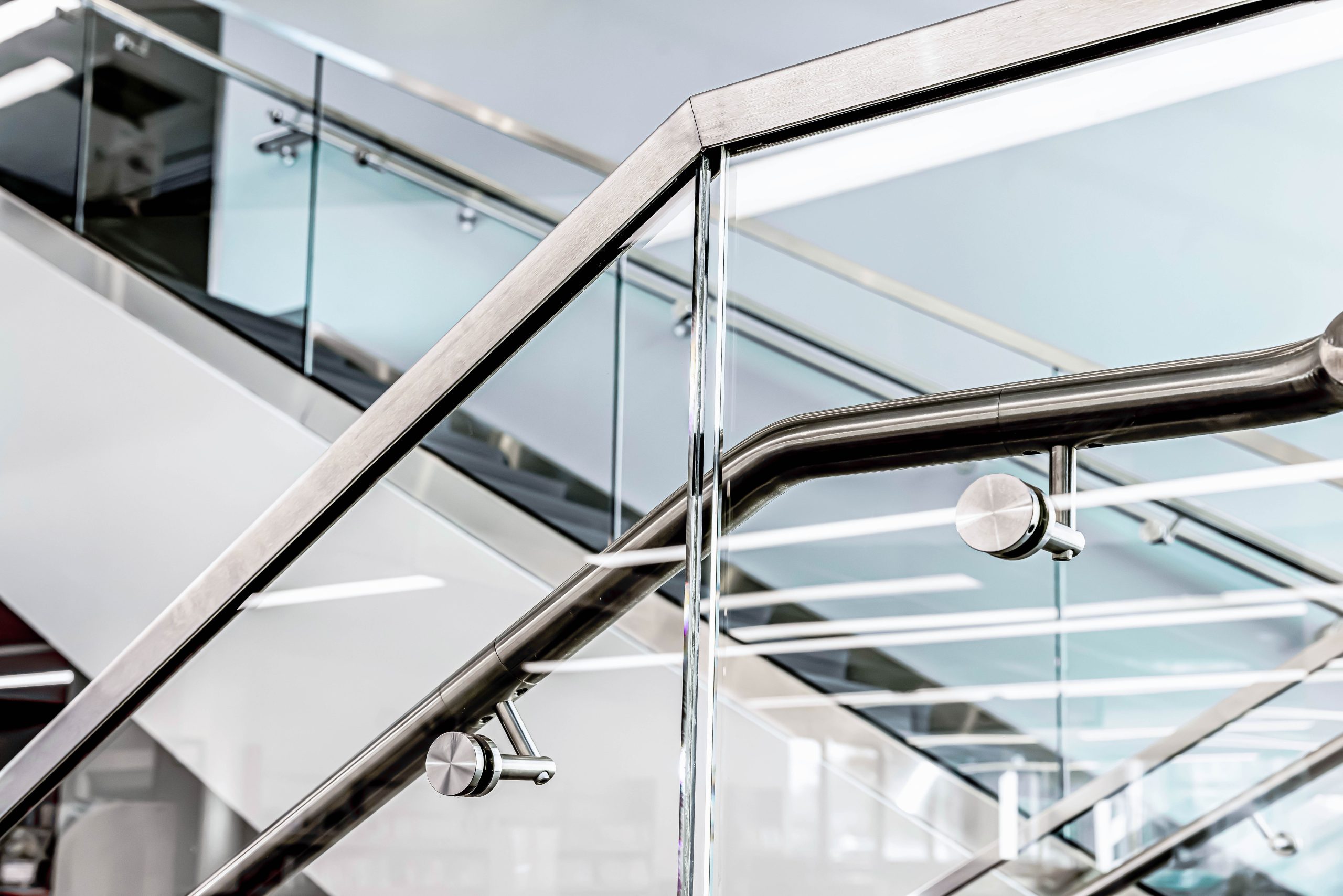 Their newly renovated and expanded facility allows Amherst Public Library to provide more services and fulfill their long-term objectives. Innovative solutions are often necessary when choosing materials, designs, and styles for library applications. Installation timeframes can be managed and simplified with HDI's pre-engineered railing systems. Most importantly, HDI designs have a show-stopping effect when incorporated into a contemporary setting.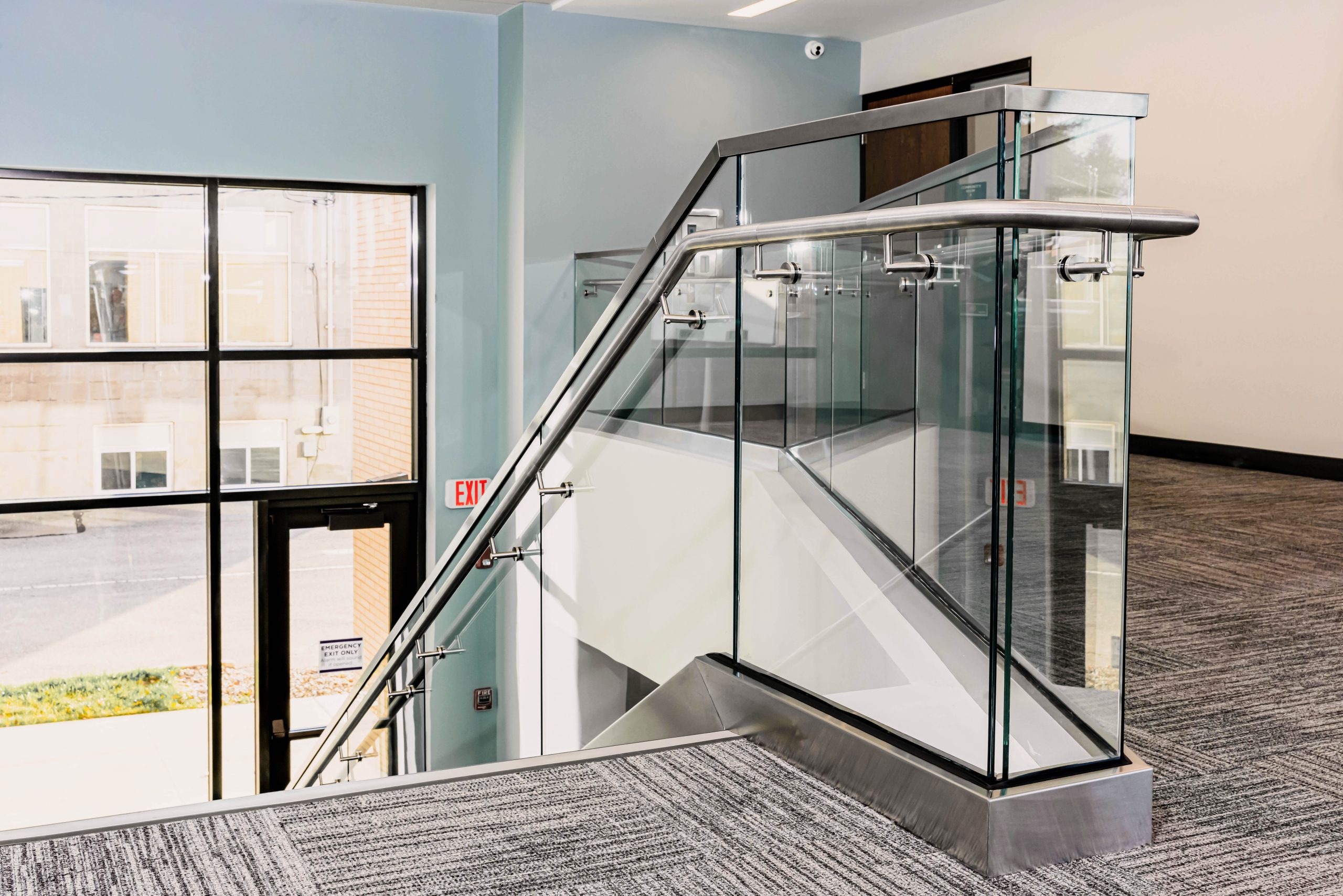 You can create the ideal railing system for your next project with HDI. In addition to LEED Certification and guaranteed building code compliance services, we have extensive experience and commitment to our clients. Our skilled sales support team can assist you with your next project by clicking the link below.
January 30, 2023 In order for UNC Greensboro to offer students a more engaging and interdisciplinary academic experience, the University needed a brand-new Nursing & Instructional Building. For a solution designed to foster communication and collaboration, SmithGroup...
Read more
January 9, 2023 Aesthetics and performance were Ferrari's top priorities when redesigning their North American headquarters. When it came time to complete the redesign of Ferrari's headquarters, Environetics Group Architects turned to HDI Railing Systems for a...
Read more