Cupkovic Architecture selects Ferric™ and Optik™ for Northway Mall
Request a Quote
February 15th, 2023 -
The Block at Northway showcases the power of redevelopment and innovation.
Pennsylvania's former enclosed mall, now revitalized and modernized, received the
prestigious Best Retail Award in 2018 for creating a unique and exciting shopping
experience. LRC Realty, the company behind this impressive renovation project, faced the
enormous challenge of keeping existing tenants open for business while construction was
taking place.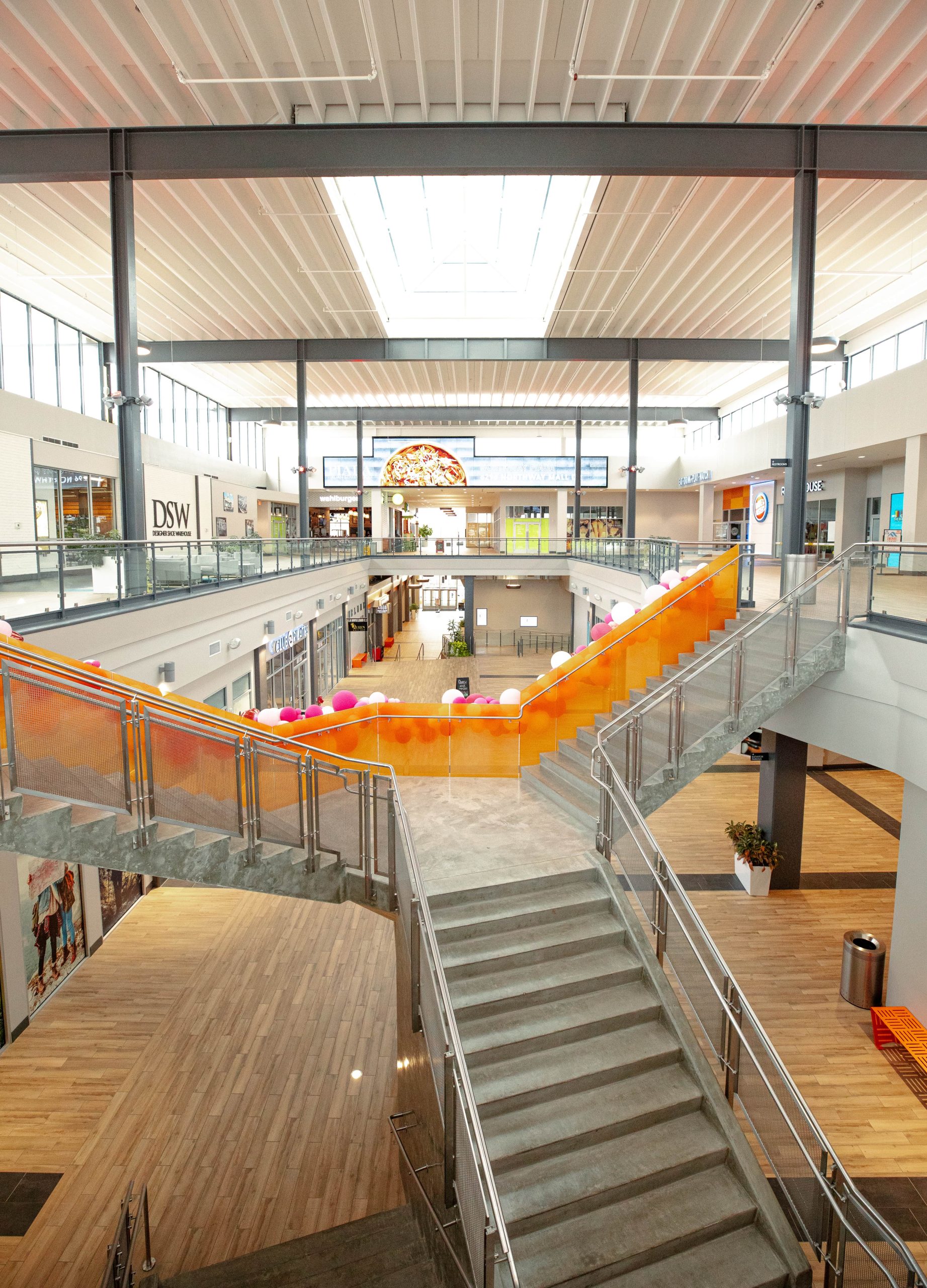 LRC joined forces with Cupkovic Architecture and sought out the renowned
Optik™ Boss and Ferric™ railing system solutions from HDI Railings, bringing their vision of
a modern and revitalized shopping destination to life.
Railing System: Ferric™ & Optik™ Boss 
Location: Pittsburgh, PA
Architect: Cupkovic Architecture
Contractor:  Fiorilli Construction
High-traffic areas need durable, reliable railing systems. Conventional systems may seem appealing, but quickly deteriorate, causing safety concerns. Ferric™ solves this problem with its robust yet sophisticated design. Mechanically threaded connections ensure a secure fit for heavy use.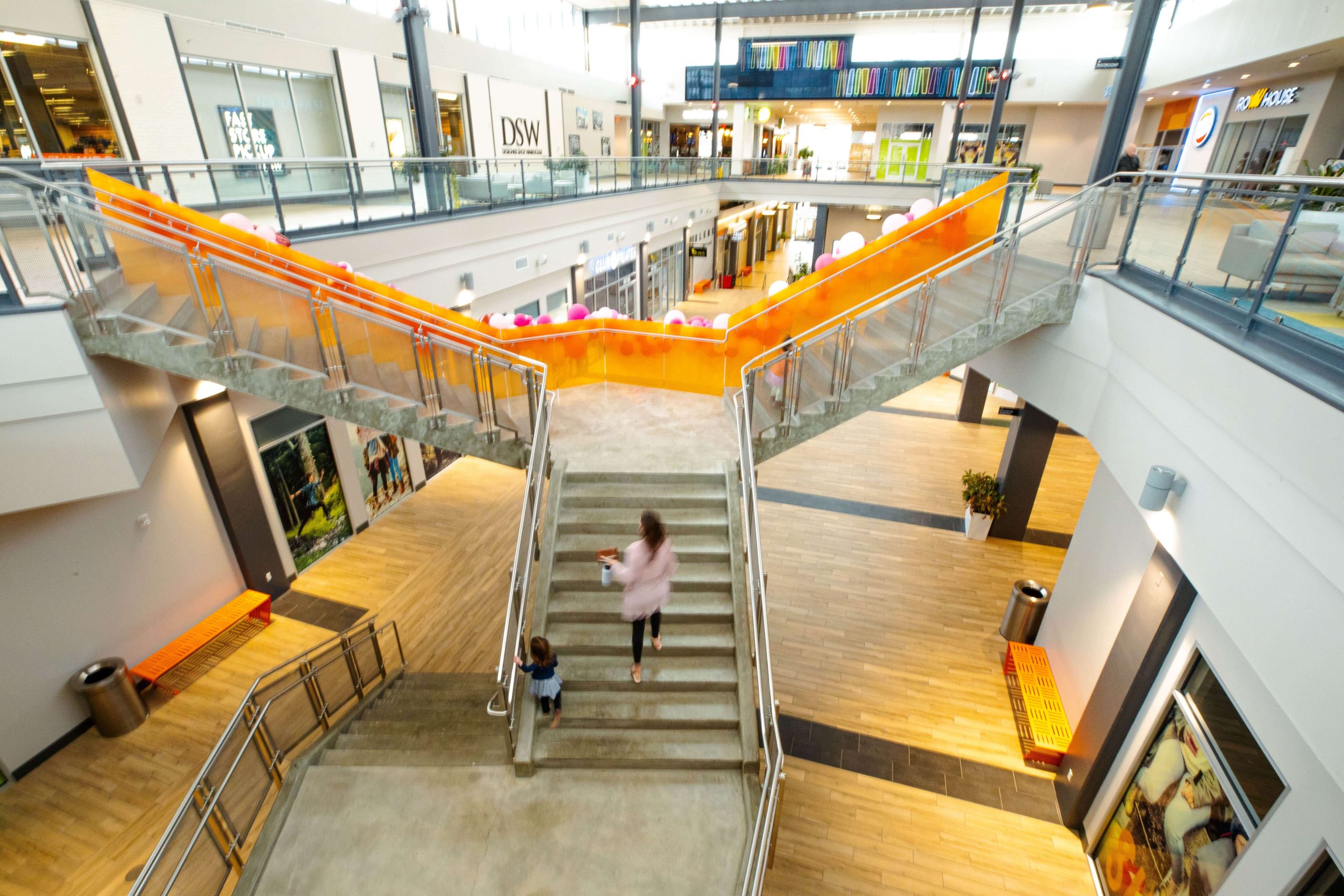 Ferric™ offers color options, handrails in stainless steel or wood, and customizable infill materials, delivering a harmonious blend of form and function while bringing peace of mind to high-traffic spaces. At Northway Mall, the Ferric™ railing system demonstrates the perfect balance of design and practicality.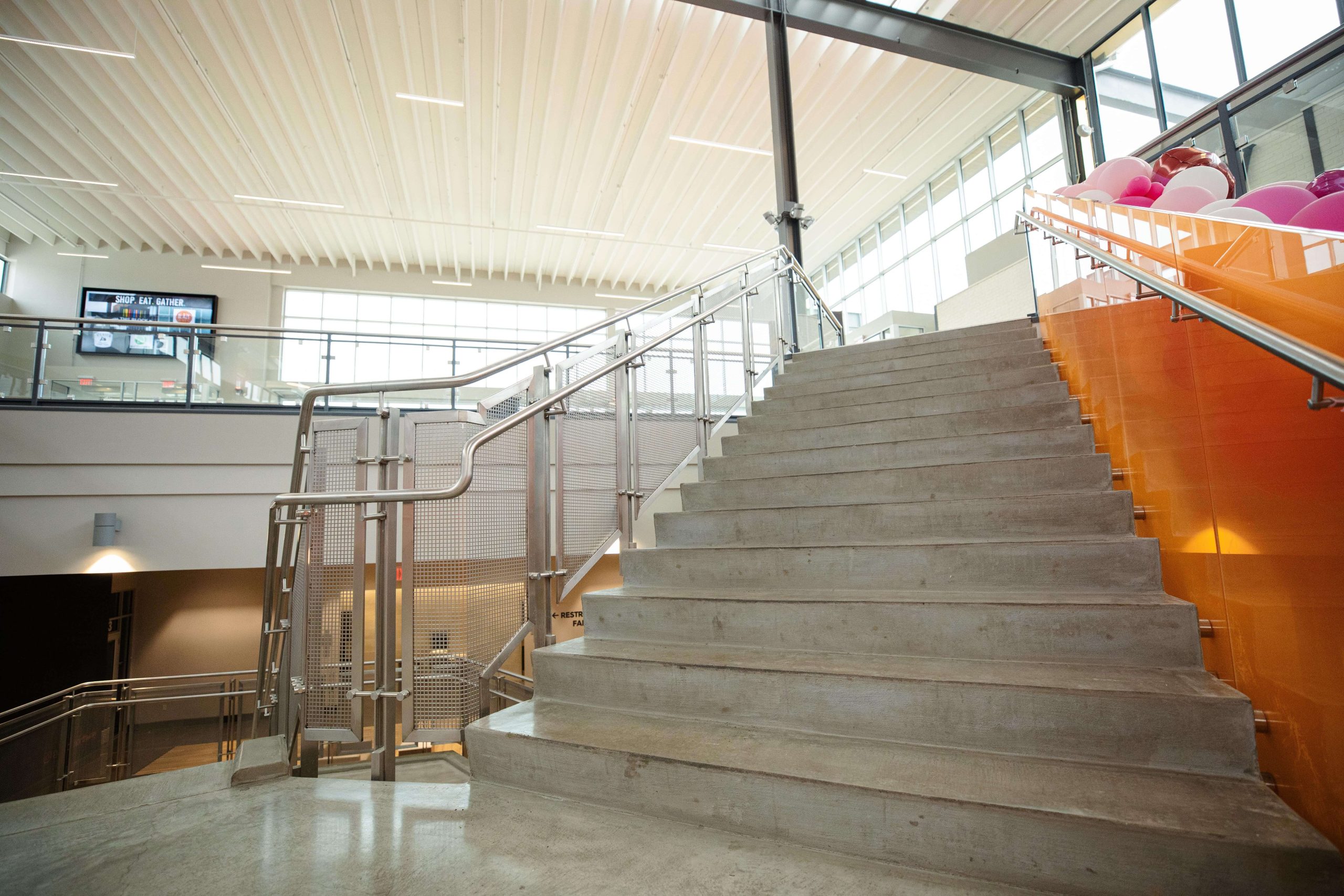 The staircase features a perforated stainless steel infill, lending both strength and sophistication. Not only does the infill provide safety, but it also captivates the eye as a visually striking centerpiece, making the staircase a focal point of the space.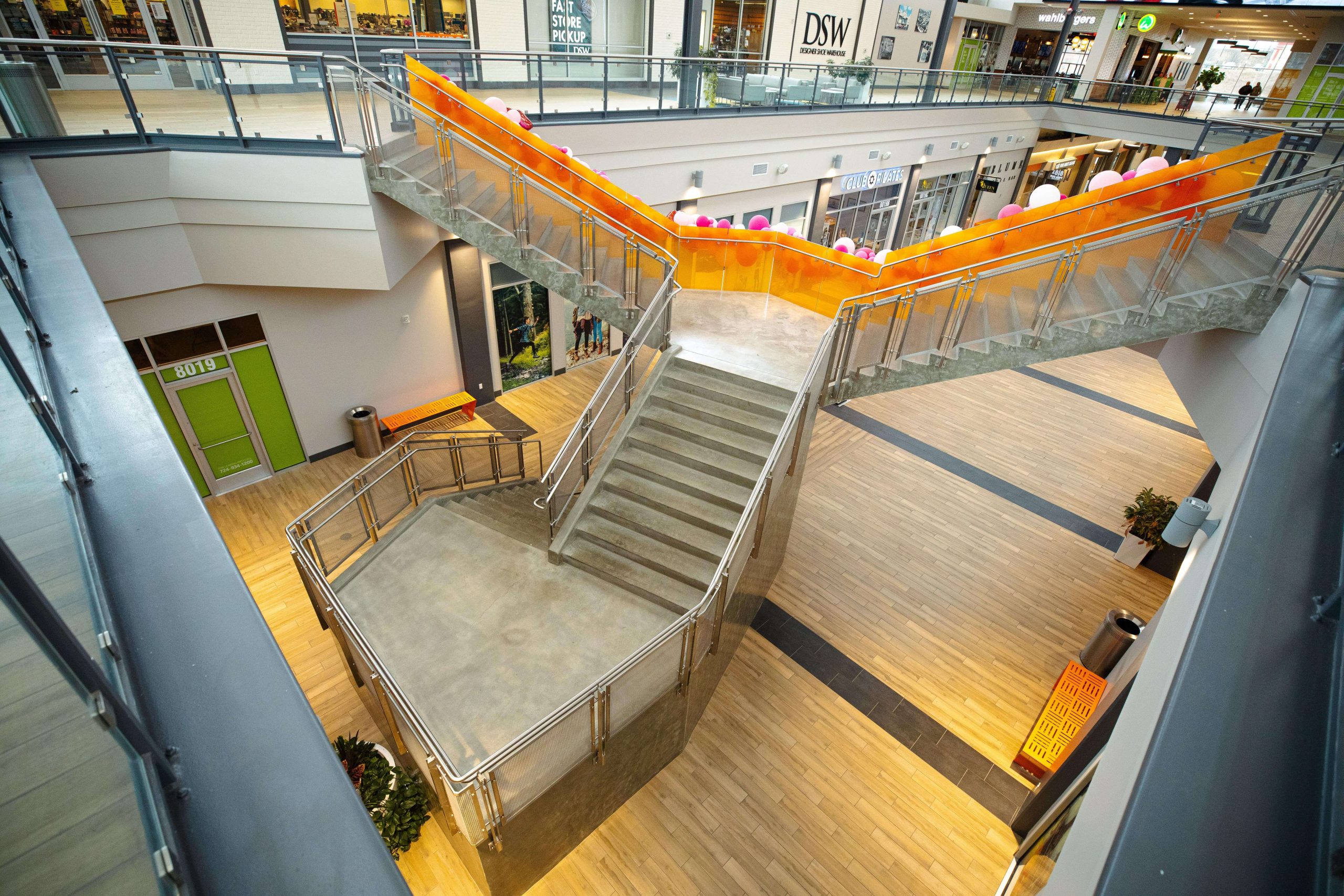 The Optik™ Boss railing system has earned a reputation for its clean, minimalist style, which is made possible by the discreet hardware and cohesive design elements. The innovative use of stainless steel bosses and handrail or cap rail creates a floating glass effect that adds to the minimalist aesthetic, making the Optik™ Boss a standout feature at the top of the main lobby staircase.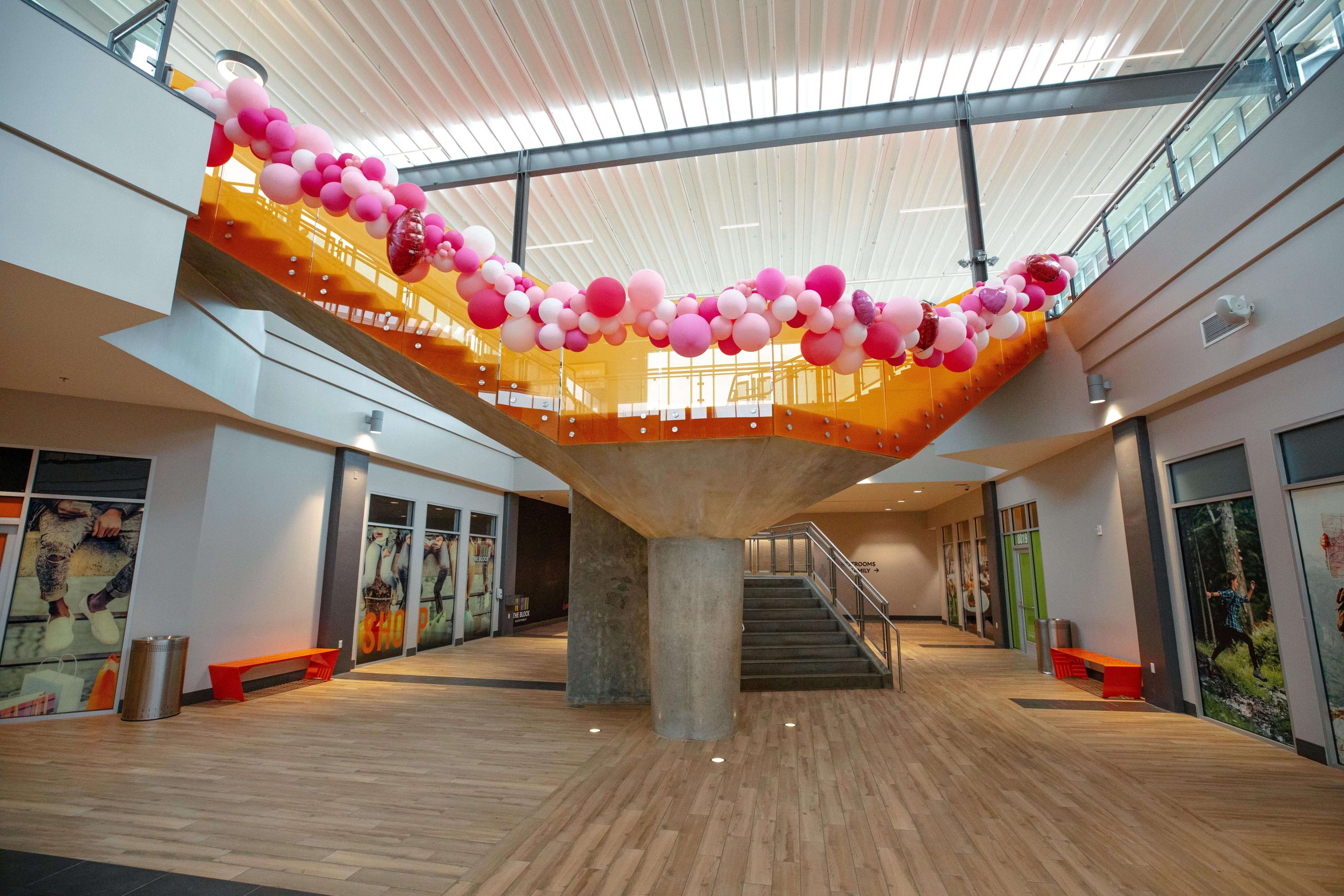 Finding a railing system that elegantly blends form and function can be challenging. The bulky and imposing designs of conventional railing systems often detract from a space's overall aesthetic, resulting in a misalignment between form and function. The right balance between the two requires careful consideration and an innovative solution.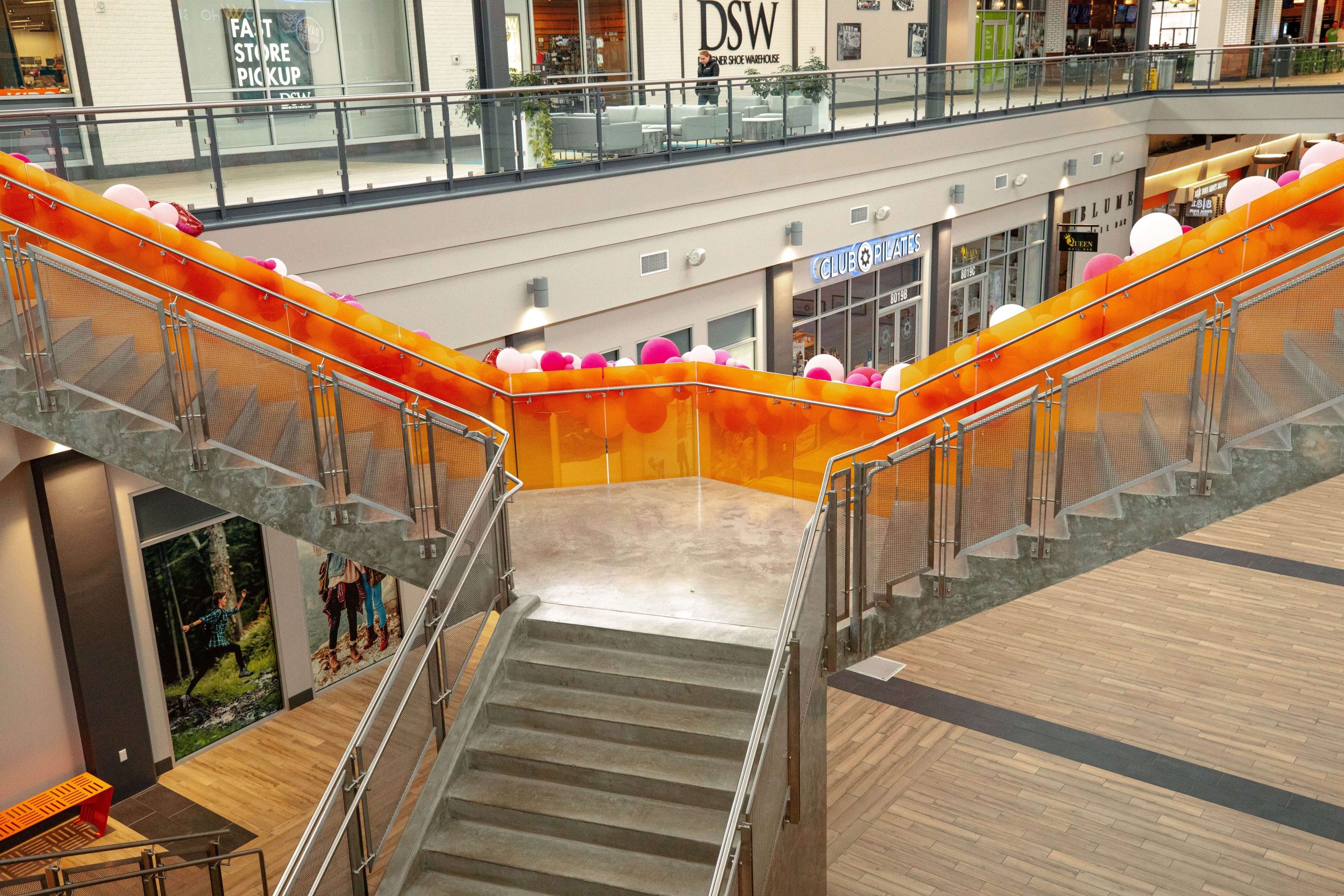 The Optik™ Boss railing system offers a sleek solution. With its subtle hardware and harmonious design, the Optik™ Boss integrates seamlessly into any architectural vision. The technical team at HDI is dedicated to collaborating with architects to bring their unique ideas to life, creating a personalized experience that showcases the beauty of minimalism. Proving that sometimes less really is more, the Optik™ Boss railing system elevates the mall's design to unprecedented heights.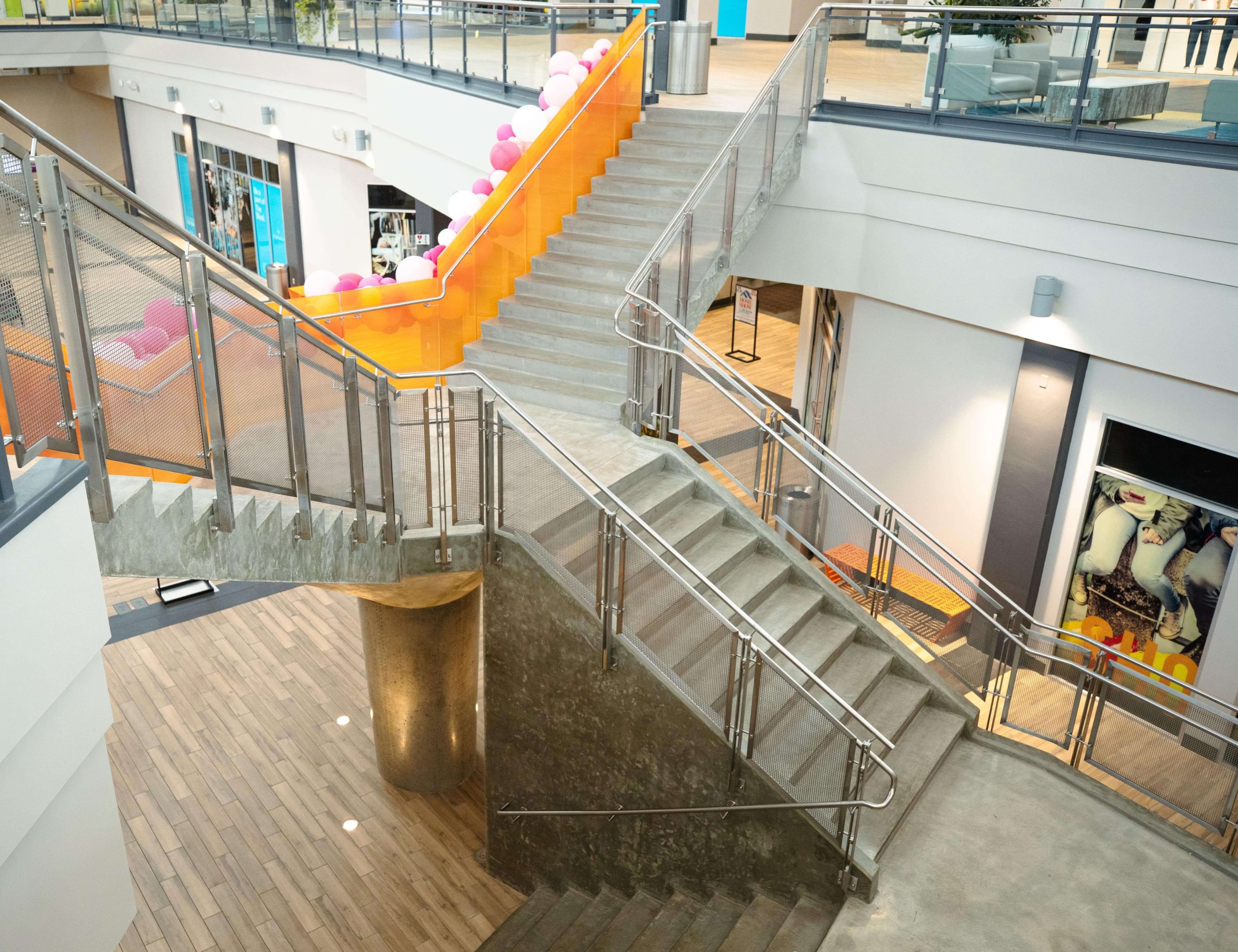 The installation of the Optik™ Boss and Ferric™ railing systems at the Block at Northway was a success, with a smooth and effortless process. The end result is a visual delight, offering a balance of safety and elegance for the mall's patrons and staff. The exceptional quality of the Optik™ Boss and Ferric™ railing systems is sure to endure for many years, continuing to enhance the beauty of the Block at Northway.
HDI would welcome the opportunity to partner with you on your next project.
March 14, 2023 Rivers Casino Portsmouth, Virginia's first full-service permanent casino, offers guests a full range of amenities, including a casino, poker room, BetRivers Sportsbook, TopGolf, conference venues, and premier restaurants. However, the casino industry faces numerous...
Read more
February 27, 2023 The Martire Family Arena at Sacred Heart University's West Campus in Fairfield, Connecticut, is a true work of art that reflects the institution's growth and status. The arena, unveiled in January 2023 as the...
Read more