Optik™ Selected by Eppstein Uhen Architects for Financial Facility
Request a Quote
October 26th, 2022 -
In September 2022, the 5810 building was completed as the newest addition to the Campus of CUNA Mutual Financial Group. As the main gateway to CUNA Mutual Group's headquarter campus, this building features a new dining facility, auditorium, customer exchange center, enclosed collaboration area, rooftop terrace, and monumental staircase featuring an Optik™ Boss railing system.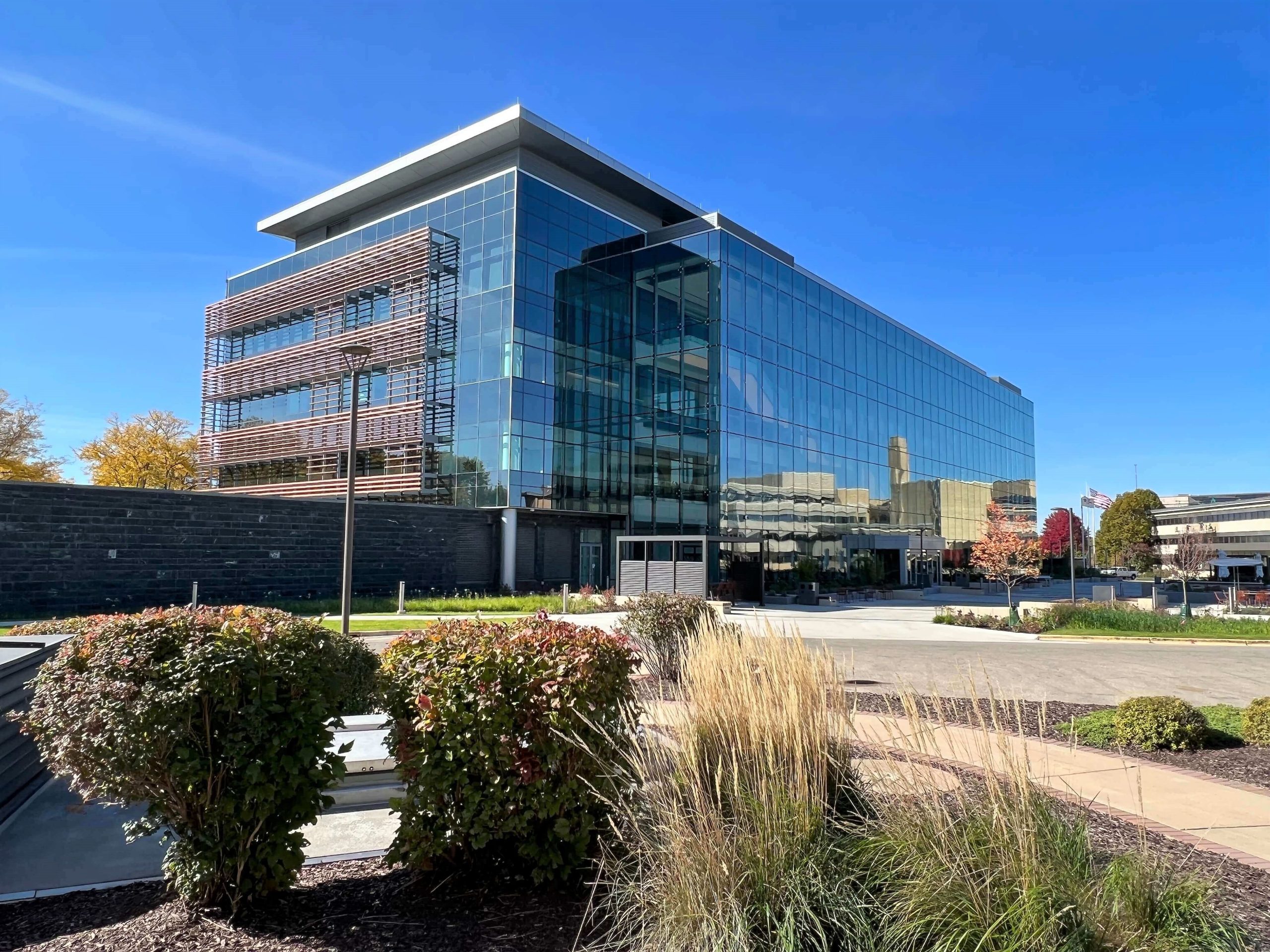 Railing System: Optik Boss™
Location: Madison, WI
Architect: Eppstein Uhen Architects (EUA)
Contractor:  Lake City Glass
For the 5810 building's four-story monumental staircase, EUA Architects selected HDI Railings to create a custom railing system. Optik™ Boss was side mounted to the staircase stringers utilizing four stainless steel bosses per infill panel supporting a clean and contemporary appearance.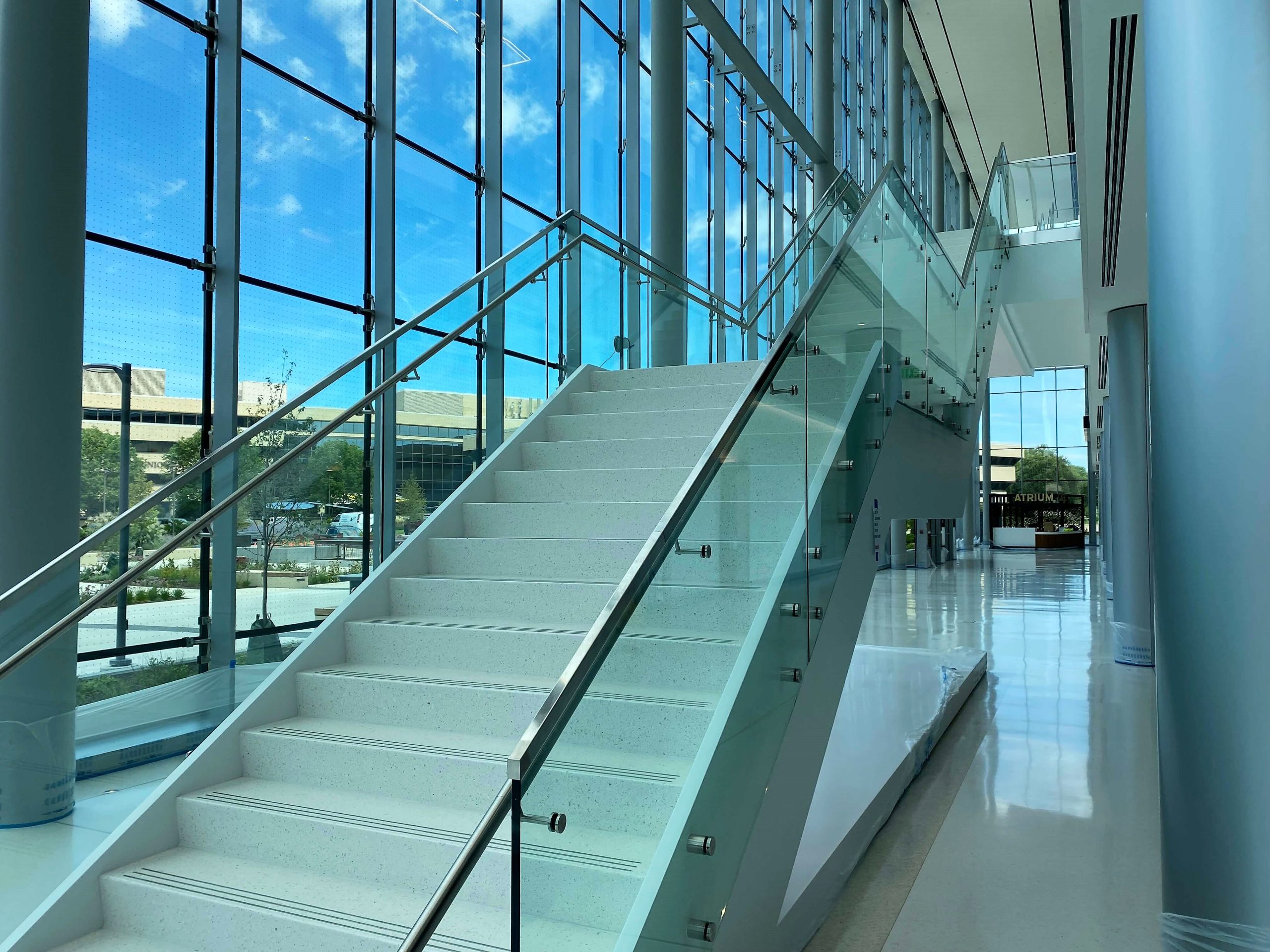 Detail-driven design
In its north wing, the 5810 building features a glass atrium with a monumental staircase linking all floors. Featuring SGP interlayer, laminated glass is on all atrium balconies and stair railings, making them the most secure glass infill option present on the market. Additionally, natural light floods through the monumental staircase as a result of the Optik™ railing systems' clear glass infill. With discreet hardware, the Optik™ Boss and Shoe balustrades provide the illusion of "suspended glass", which complements the bright and open staircase.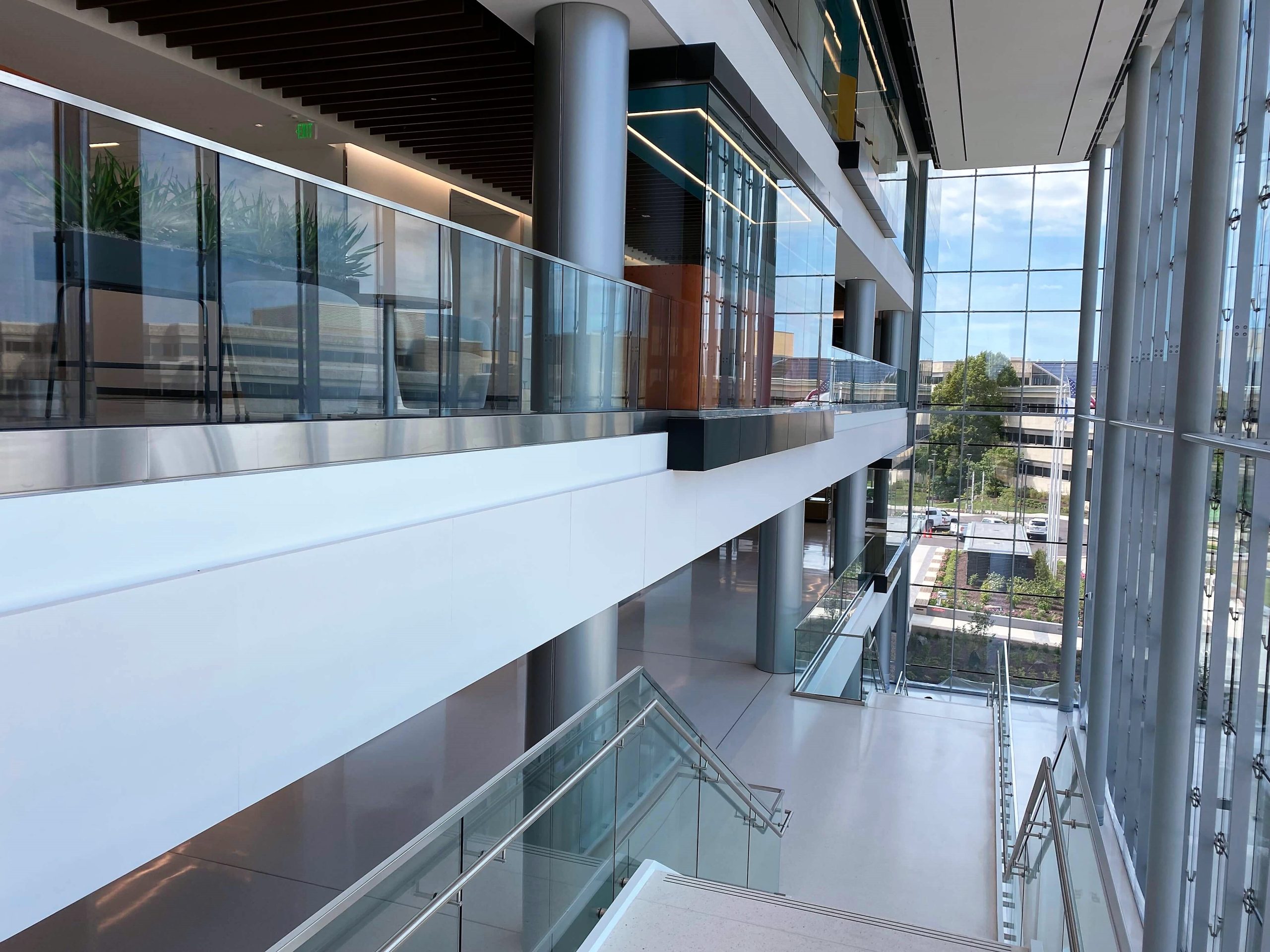 Details tell the story of a space, at HDI we are passionate about collaborating and conversing with our clients. As a turn-key operation, it allows us to make rapid, responsive revisions that result in custom railing system solutions. The customer expressed the need for the visually impaired to be able to access and negotiate the stairs in the 5810 building.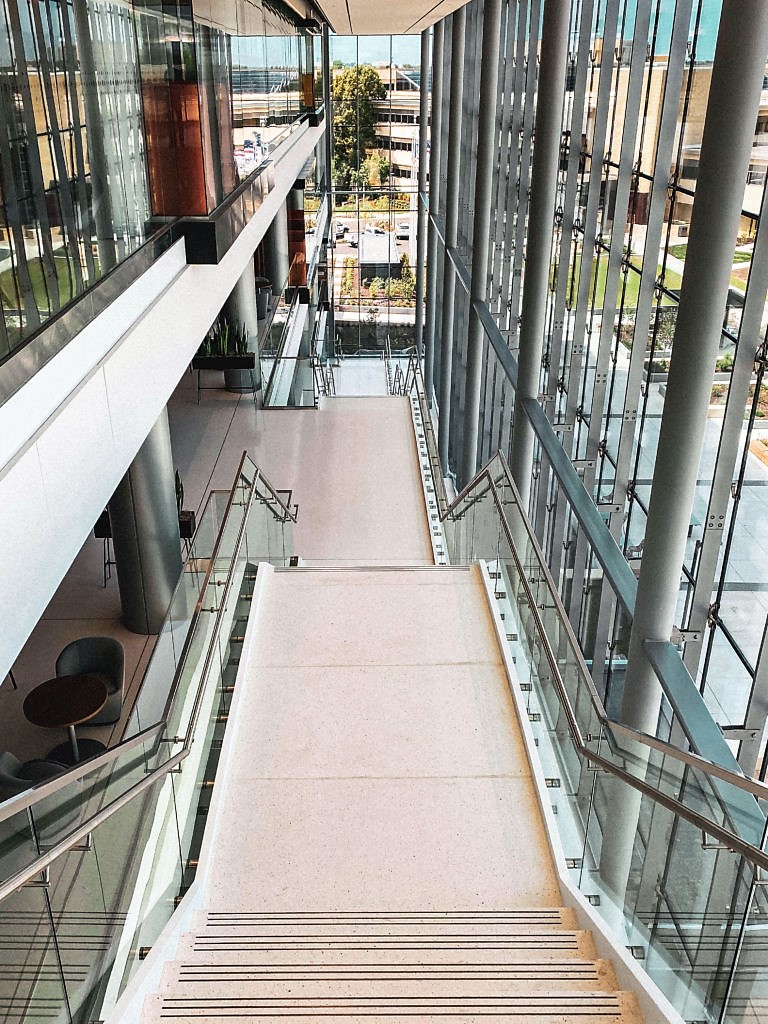 Engineering inclusivity
A tactile indicator is an affixed bump that alerts people with low vision or blindness that a drop-off is approaching. As a result, the visually impaired and blind will feel the indicators allowing them to stop before the staircase edge. At HDI we manufactured custom tactile indicators specially designed for this building's handrails to indicate a change in level between steps and stairs.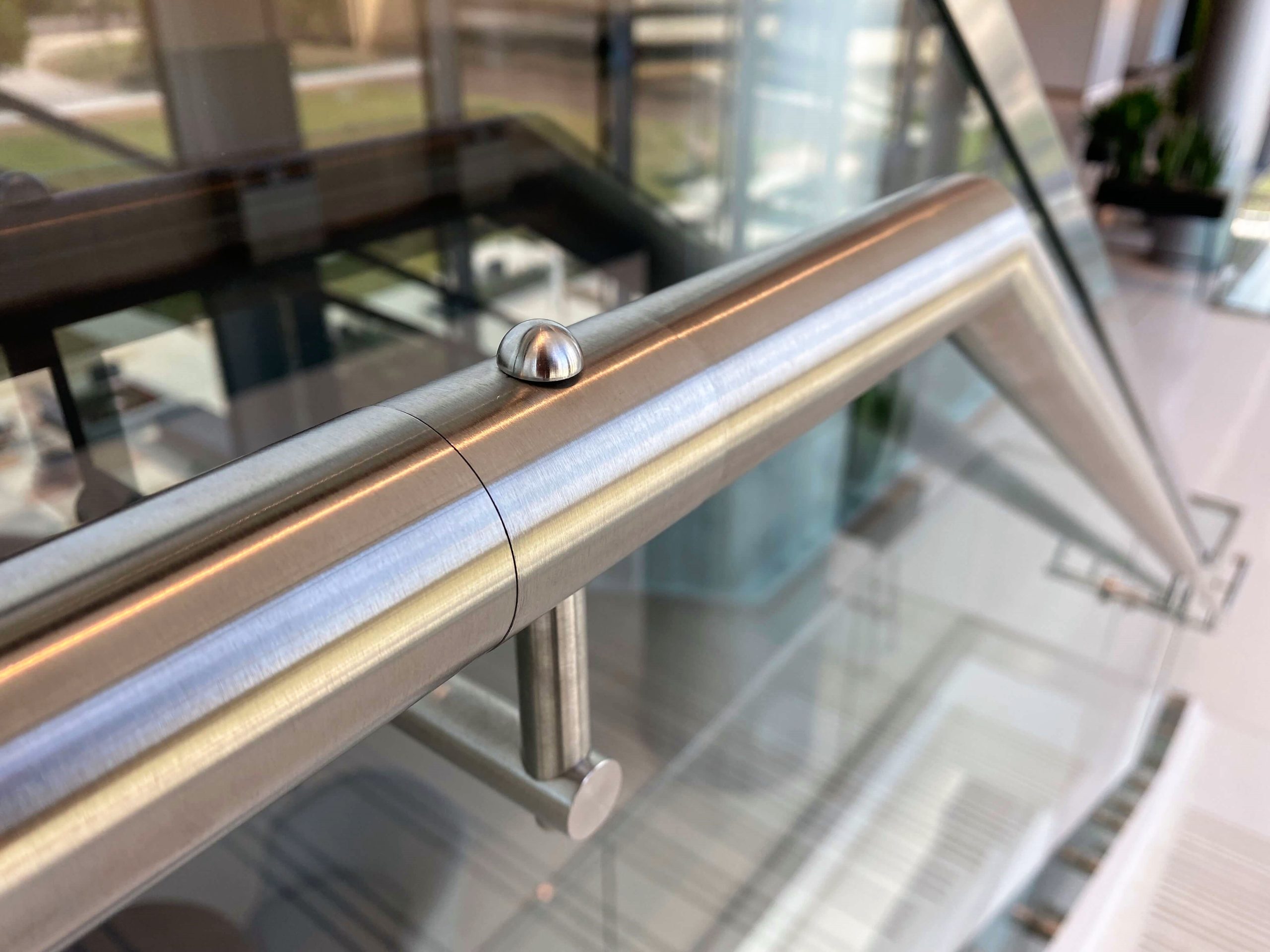 HDI offers prefabricated and custom stair railing systems that help you achieve eco-friendly design objectives. Our sales and technical teams have installed thousands of custom railing systems around the world. Above all, we are ready to help you choose the right material and finish for your next railing system. At HDI we carry a comprehensive supply of products allowing faster delivery schedules for projects requiring shorter lead times.
We would welcome the opportunity to partner with you on your next building design project.
November 21, 2023 Founded in 2007, Ann Richards School for Young Women Leaders is an all-girls preparatory school in the Austin Independent School District. To support its growth, a new, state-of-the-art building project marked a milestone for...
Read more
October 17, 2023 In the heart of Atlanta, Georgia, we at HDI Railings didn't merely seek to meet the architectural standards for The Metropolitan at Atlanta project; we aimed to redefine them. This was not simply about...
Read more