Children's Mercy Research Institute selects Kubit™ railing system for their monumental staircase in a truly state of the art facility
Request a Quote
August 9th, 2021 -
Children's Mercy Research Institute opened its doors in February of 2021, providing a beacon of hope for those children who are afflicted with complex childhood diseases. "Pediatric research is underfunded nationally, which means kids are being left behind. This is a world-class research facility dedicated exclusively to advancing the health and well-being of  children right here in Kansas City and beyond," said Paul Kempinski, President and Chief Executive Officer, Children's Mercy. When architecture firm BSA LifeStructures was tasked with designing the Children's Mercy Research Institute they turned to HDI Railings for a solution to match their vision.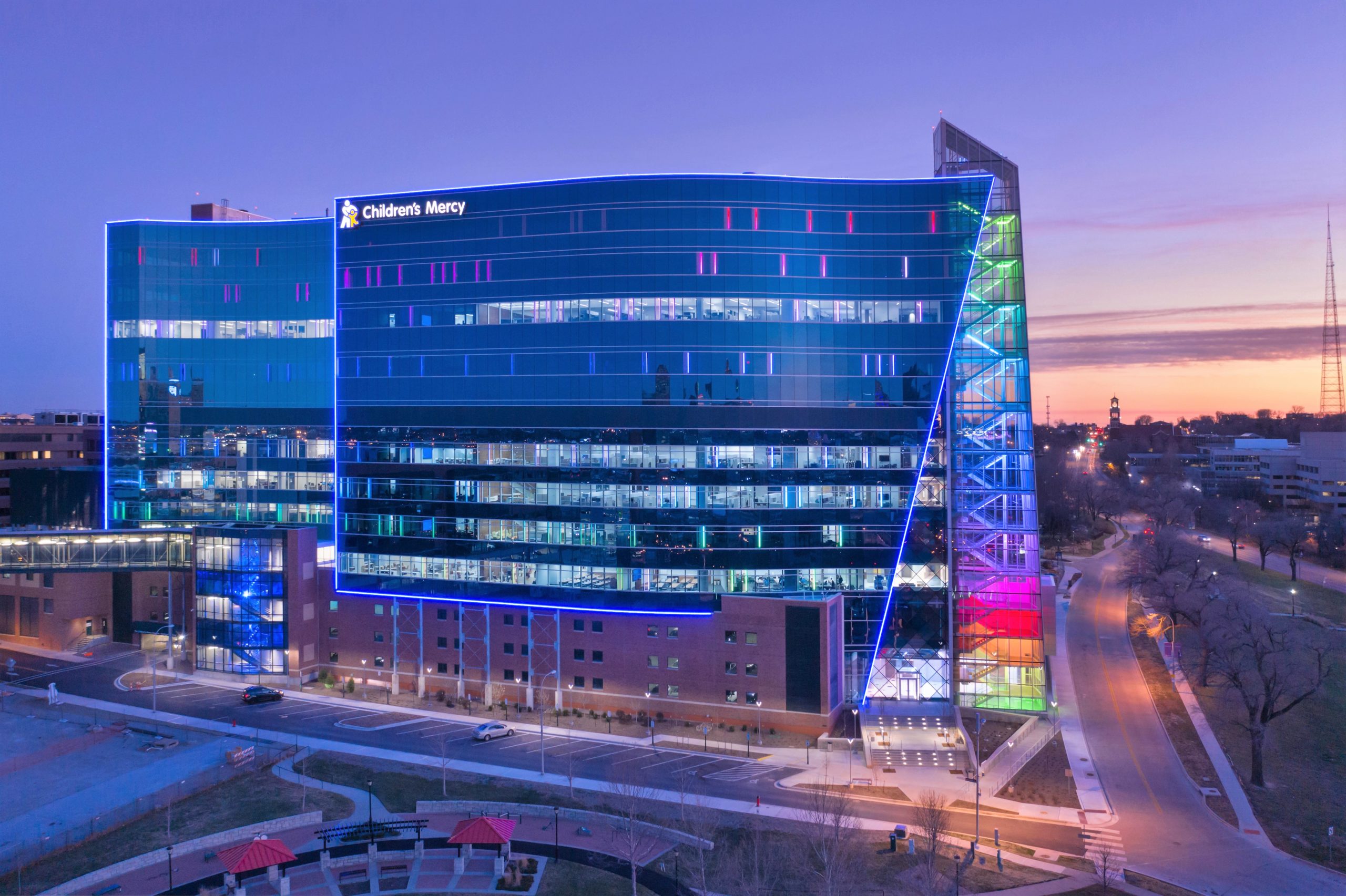 Railing System: Kubit™ Railing system
Location: Kansas City, Missouri
Architect: BSA LifeStructures
Contractor:  Lawson Steel
To match the avant-garde aesthetic of the building's exterior and interior design, the Kubit™ railing system was chosen for the monumental staircase that connects each of the nine floors together. Kubit™ is developed to provide the ultimate in sculpted simplicity while maintaining exceptional structural integrity. The Kubit™ railing system's low iron glass infill supports the state-of-the-art all glass theme of CMRI and invokes a sense of openness within the staircase.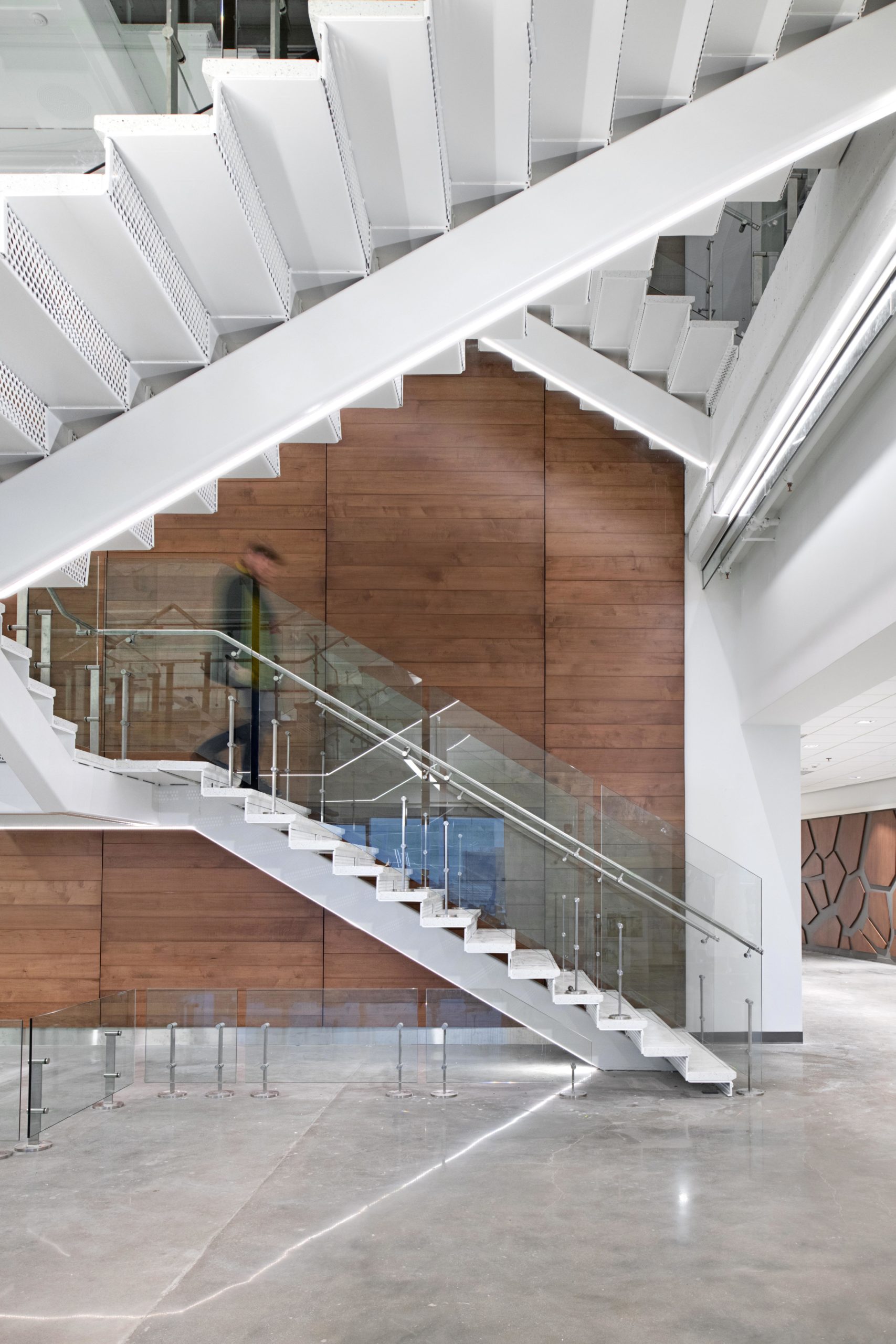 "We wanted to move away from the old-style, closed-off research laboratory concept. The new design is focused on collaboration," said CMRI Senior Director of Research Development Kieran Pemberton, Ph.D. Kubit's modular components with unique, hidden internal connections support a minimalist aesthetic and communicate the innovative nature of the collaborative work that will occur within. Collaborative work at CMRI that will lead to life changing solutions for thousands of children is the overarching mission, and HDI Railings is proud to support such a facility with a world class railing system.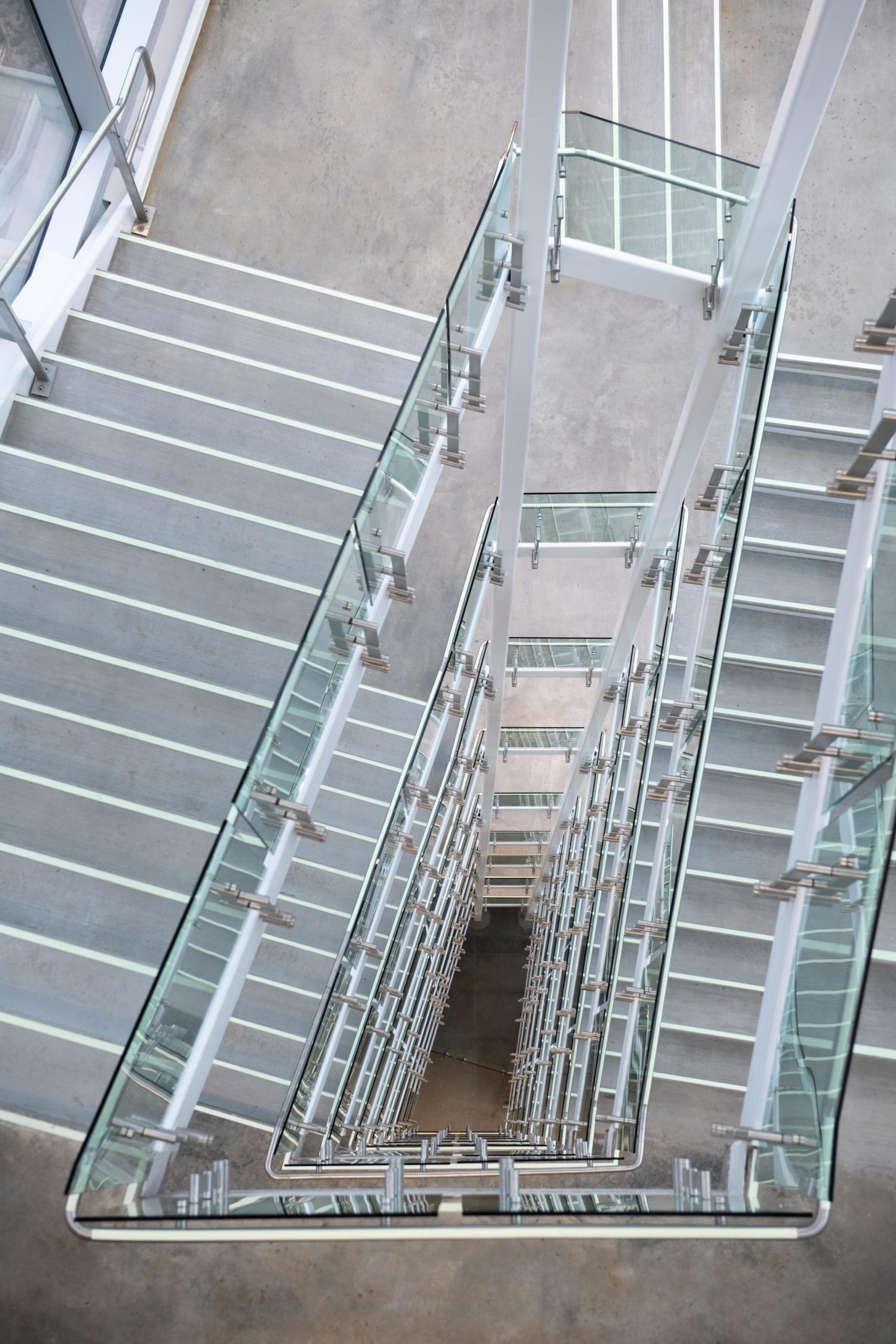 All railings are fully assembled in our Lancaster, PA factory and deconstructed into the largest assembled sections for practical shipping thereby ensuring the quickest, most time-efficient installation. The 9-story, 400,000 square foot research institute will unite physicians, scientists, academic colleagues and community partners in a collaborative, open, and cutting-edge facility to produce life changing solutions for children around the world.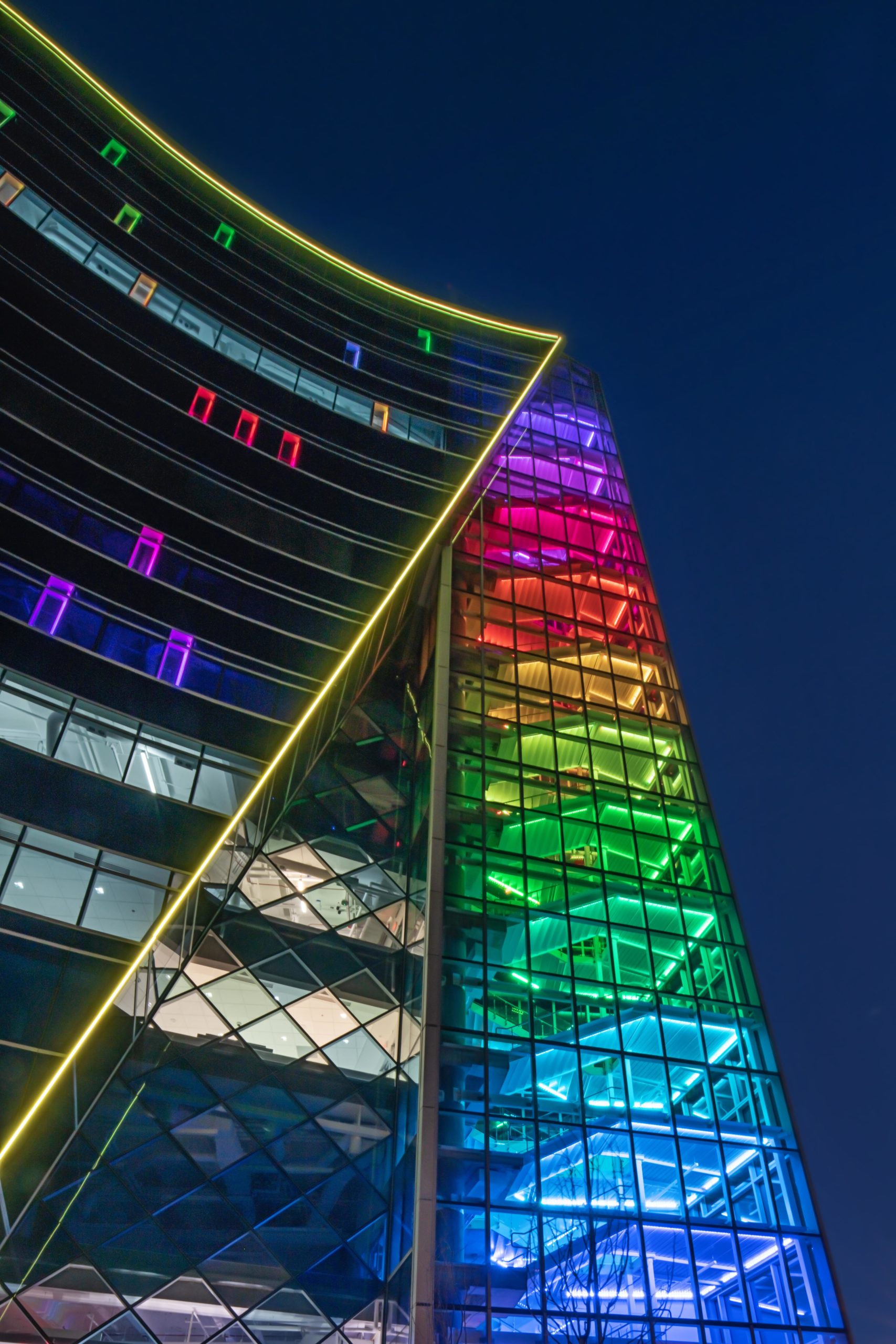 U.S. News & World Report has repeatedly ranked Children's Mercy as one of America's Best Children's Hospitals. "The research, innovation, and collaboration that happens inside this building will accelerate answers and give hope to families everywhere," said Paul Kempinski, President and Chief Executive Officer, Children's Mercy. The success of CMRI's new facility highlights HDI's full spectrum of offerings to ensure that projects are completed on time without sacrificing artistic vision. These services include Sales and Support, Design, Installation, LEED & Compliance, Field Measuring, and Project Coordination.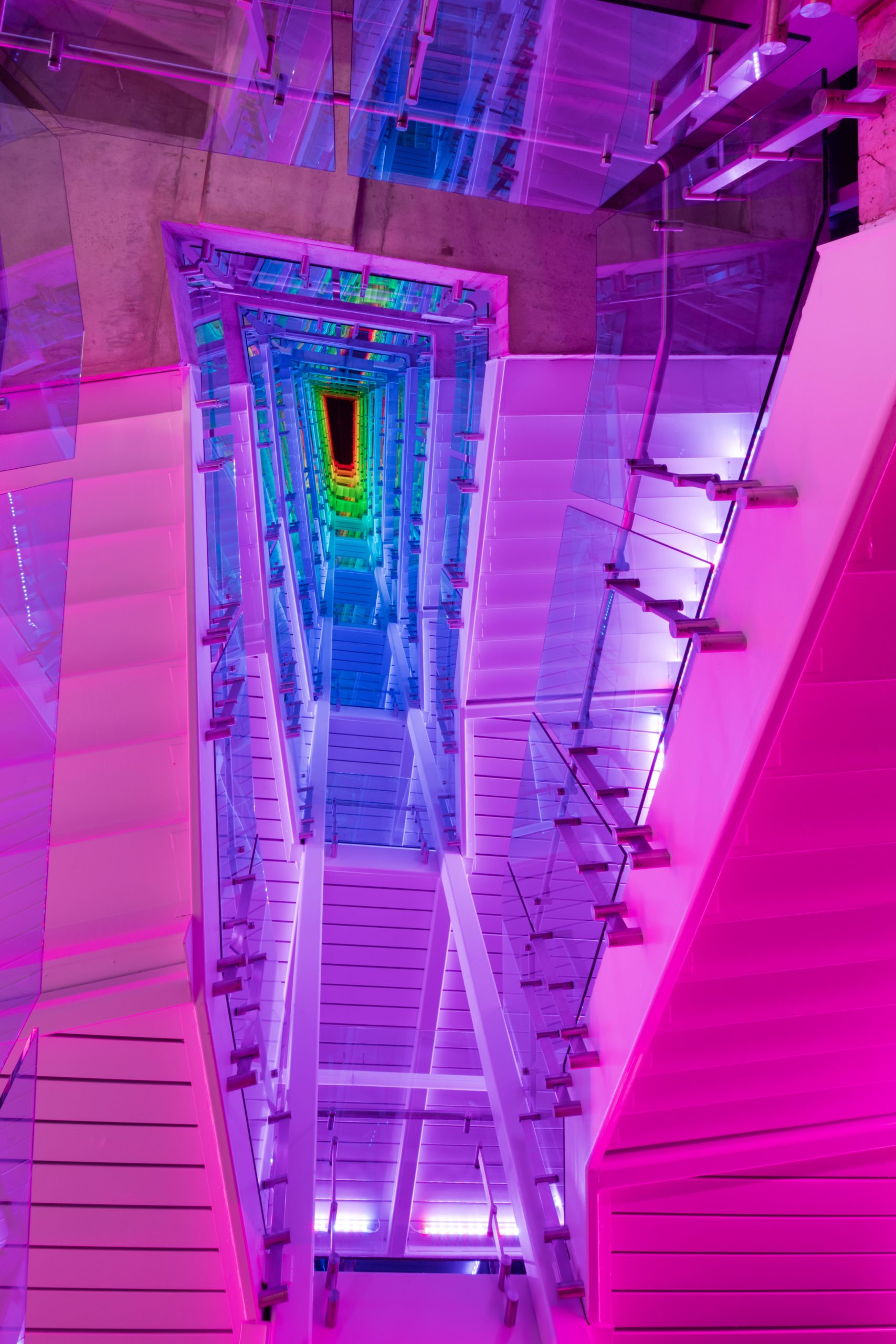 When building professionals need a railing system that can keep up with industry demands they turn to HDI Railings. HDI would welcome the opportunity to partner with you on your next project.
July 13, 2022 Members 1st Federal Credit Union began construction on their brand new headquarters in Hampden Township, Pennsylvania, in August of 2020 and finished the project in early 2022. The  building's architects selected HDI Railing's Optik™...
Read more
June 15, 2022 Virtual reality and technological advancements are changing the video game industry. The Rockville, Maryland headquarters of ZeniMax, the leading publisher of award-winning video games such as The Elder Scrolls® and Fallout® franchises, underwent a...
Read more