Charter Communications selects matte black KOTO™ for it's new HQ
Request a Quote
February 5th, 2021 -
In 2018 telecommunications titan Charter Communications broke ground on its new headquarters in downtown Stamford, Connecticut. With Charter Communications set to move into its towering 15 floor glass-sheathed headquarters in the first half of 2021, finishing touches are currently underway in the building's interior.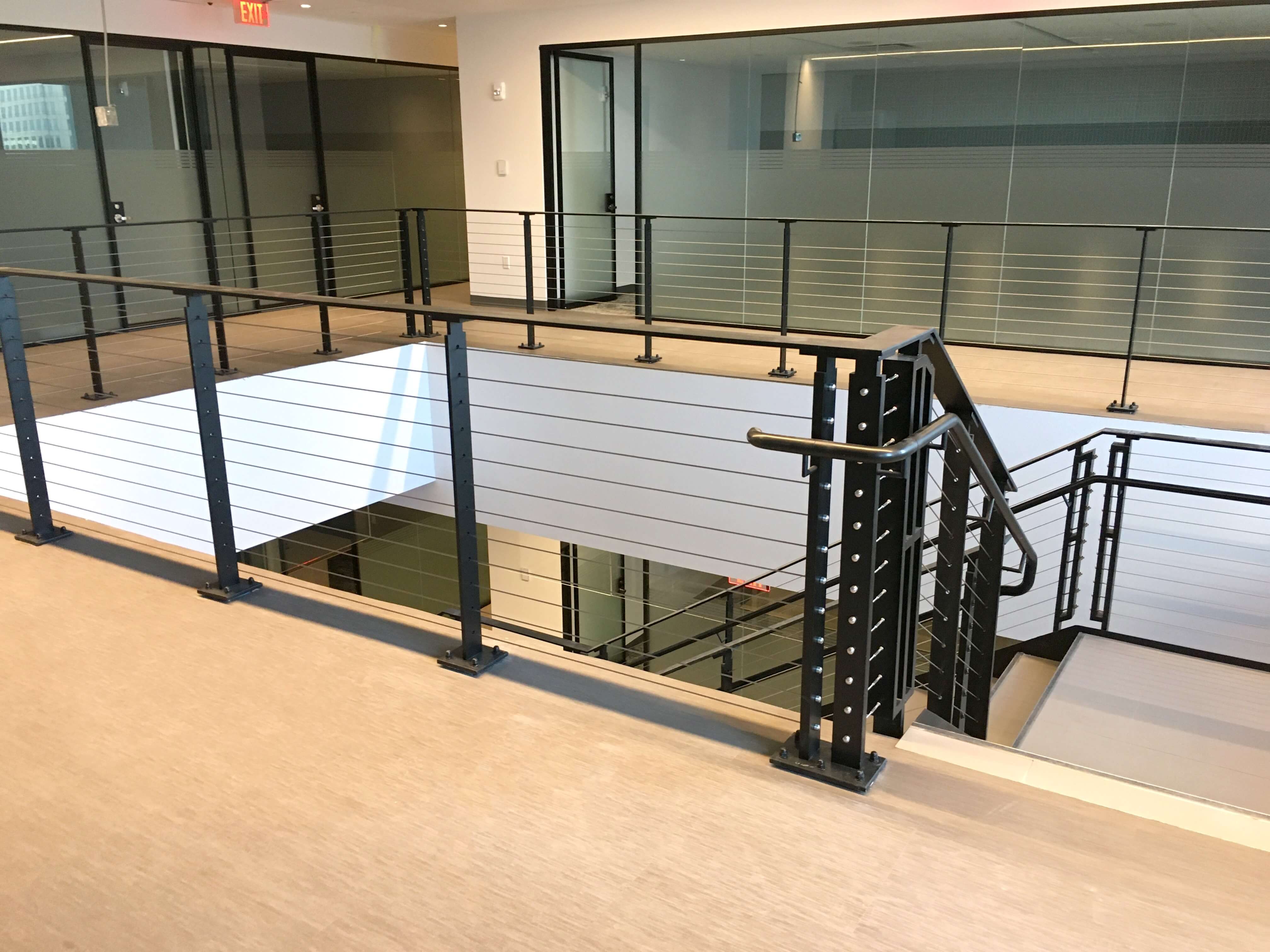 Railing System: KOTO railing system
Location: Stamford, CT
Architect: HLW Architects
Contractor:  Steeltech
Charter Communications new office building boasts a footprint of approximately 500,000 square feet and will serve as the company's headquarters. With approximately 26,000 customers in 41 states, Charter Communications is the second-largest cable operator in the United States. When construction began in 2017 Dannel P. Malloy, Governor of Connecticut, said, "Today is a great day for Connecticut. Charter's announcement to create an additional 1,100 jobs shows that our strategic investments are continuing to spur economic growth and create good paying jobs in the state."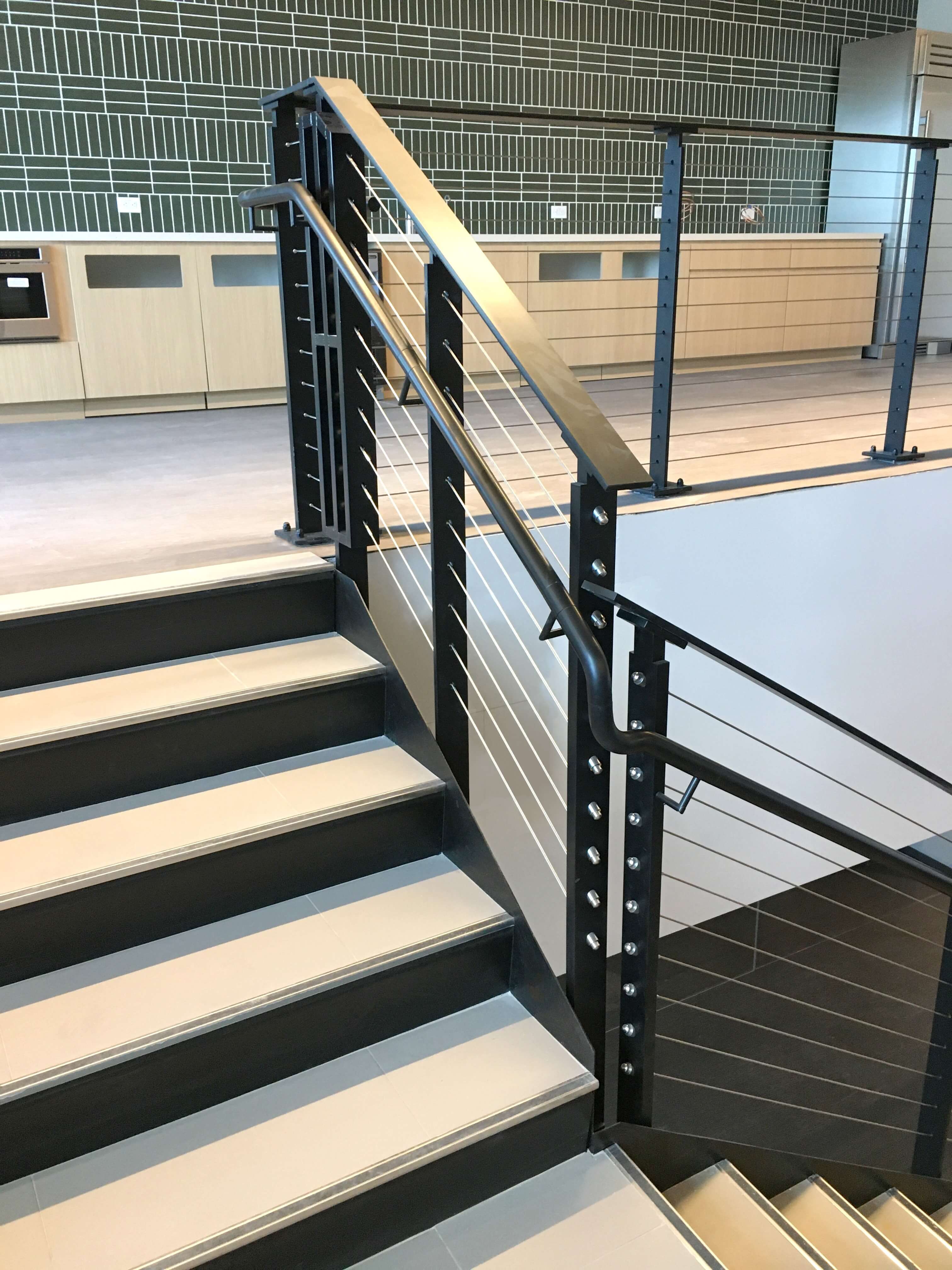 At the design phase HLW Architects turned to HDI for a state-of-the-art railing system that would complement the modern aesthetic of the building but also handle the high amount of foot traffic that will flow throughout the massive 15 story office building. The sleek matte black, stainless steel Koto railing system enhances the already modern design of Charter's building. The matte black posts, railings and mounts match the matte stair risers seen throughout and the trademark Koto cable infill provides a feeling of openness to the stairways and balconies.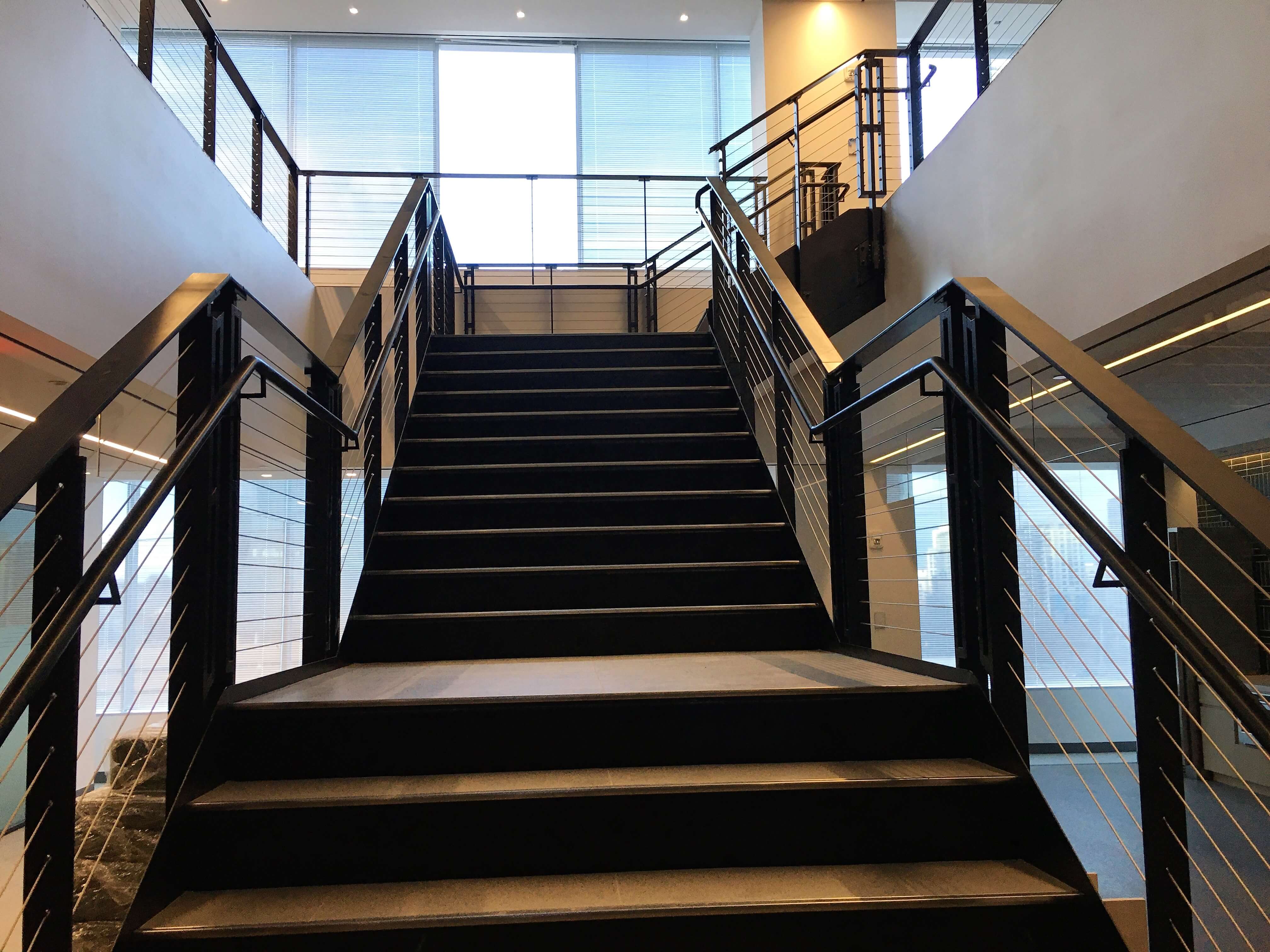 The Koto™ cable railing system is designed to utilize elegant simple lines and unseen connections that convey a contemporary aesthetic without compromising safety. Koto is available for both interior and exterior applications using 304 or 316 grade stainless steel or a variety of colors. All railings are fully assembled in HDI's Lancaster, Pennsylvania facility and then deconstructed into fully assembled sections for shipping thereby ensuring an efficient installation. The Koto railing system is the first of four projects by HDI to be completed within the Charter Communication Stamford office building.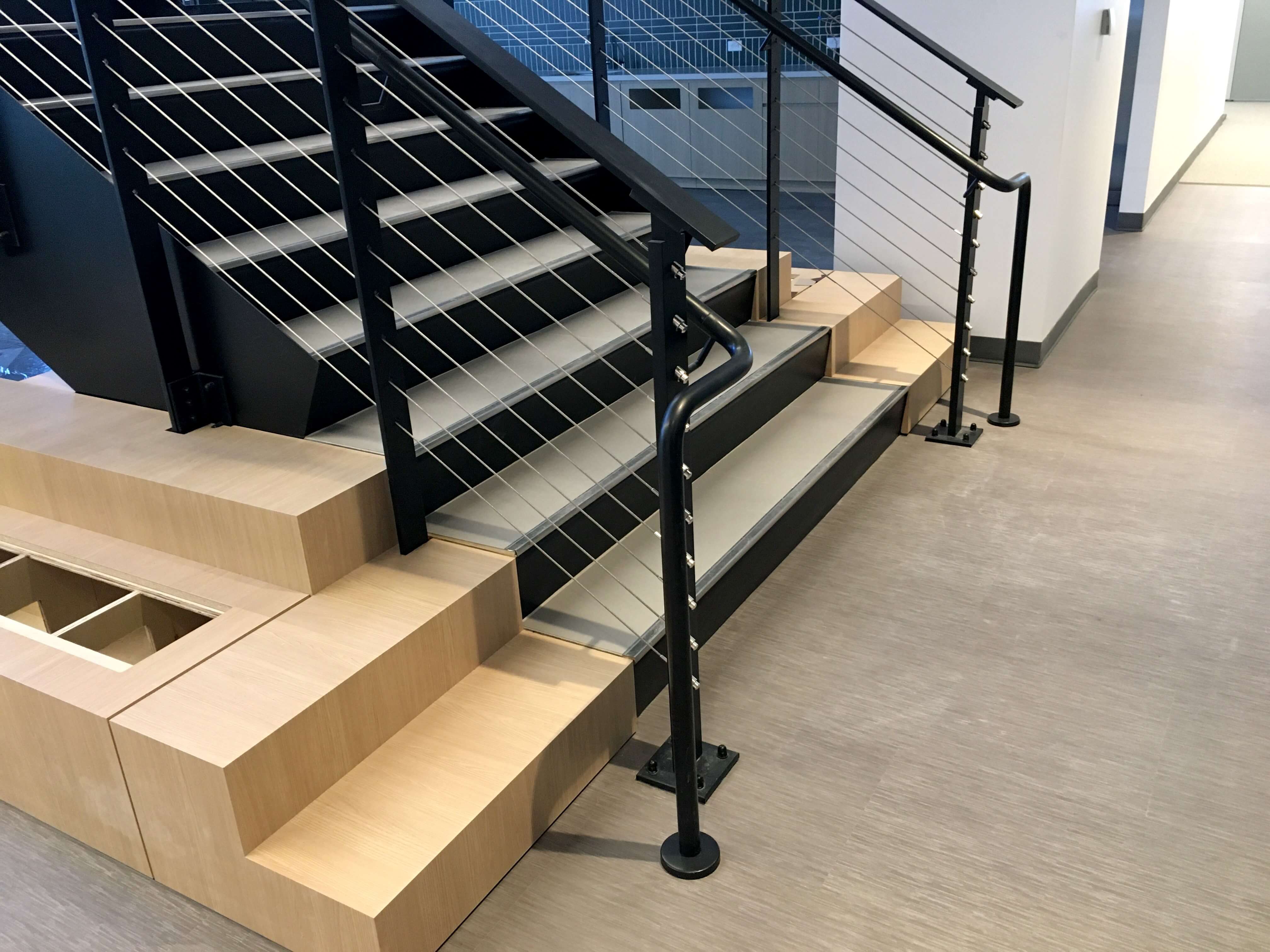 Connecticut's current Governor Ned Lamont visited Charter's Stamford location in July of 2019 and stated "I love seeing Charter grow. It gives you an idea of how change can be good as we move forward. And that's what we're trying to do around the state."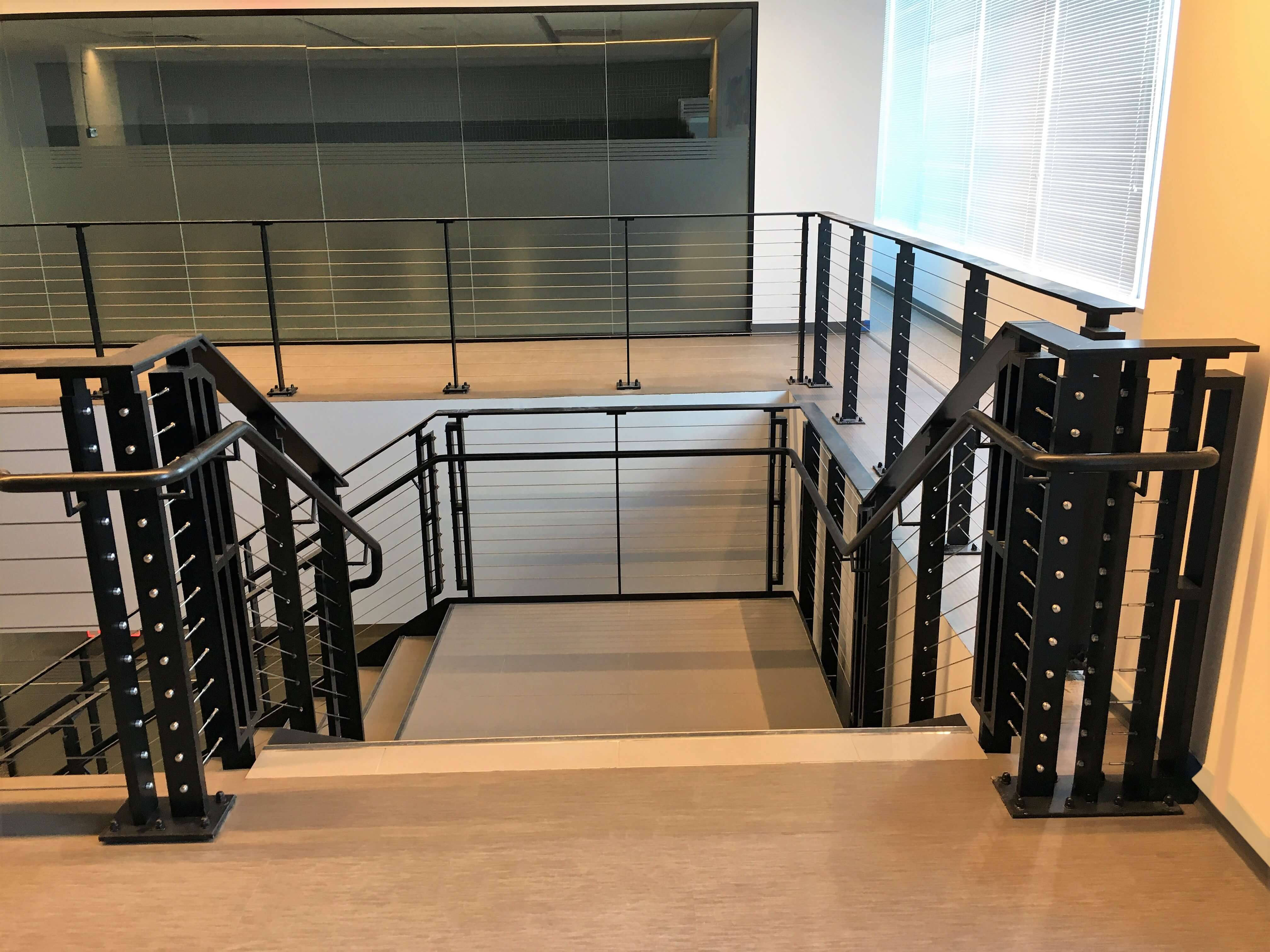 When building professionals need a commercial railing system that can keep up with industry demands they turn to HDI. Please contact a regional sales representative to discuss your next railing project.
April 6, 2021 Background: Founded in 1937, MSUFCU has grown to become the largest university-based federal credit union in the world. Michigan State Federal Credit Union, an industry-leading credit union with a stellar reputation for appreciating their...
Read more
March 17, 2021 Woking Borough Council, in conjunction with leisure partner Freedom Leisure, was looking to carry out a series of phased upgrades at Pool in the Park in Woking's town Centre. Pool in the Park is a popular leisure...
Read more