UK: Woking's Pool in the Park selects CIRCUM Round for upgrades
Request a Quote
March 17th, 2021 -
Woking Borough Council, in conjunction with leisure partner Freedom Leisure, was looking to carry out a series of phased upgrades at Pool in the Park in Woking's town Centre. Pool in the Park is a popular leisure centre offering a range of facilities for the local community including a 25m competition pool, a lagoon wave pool and an extensive Learn to Swim programme.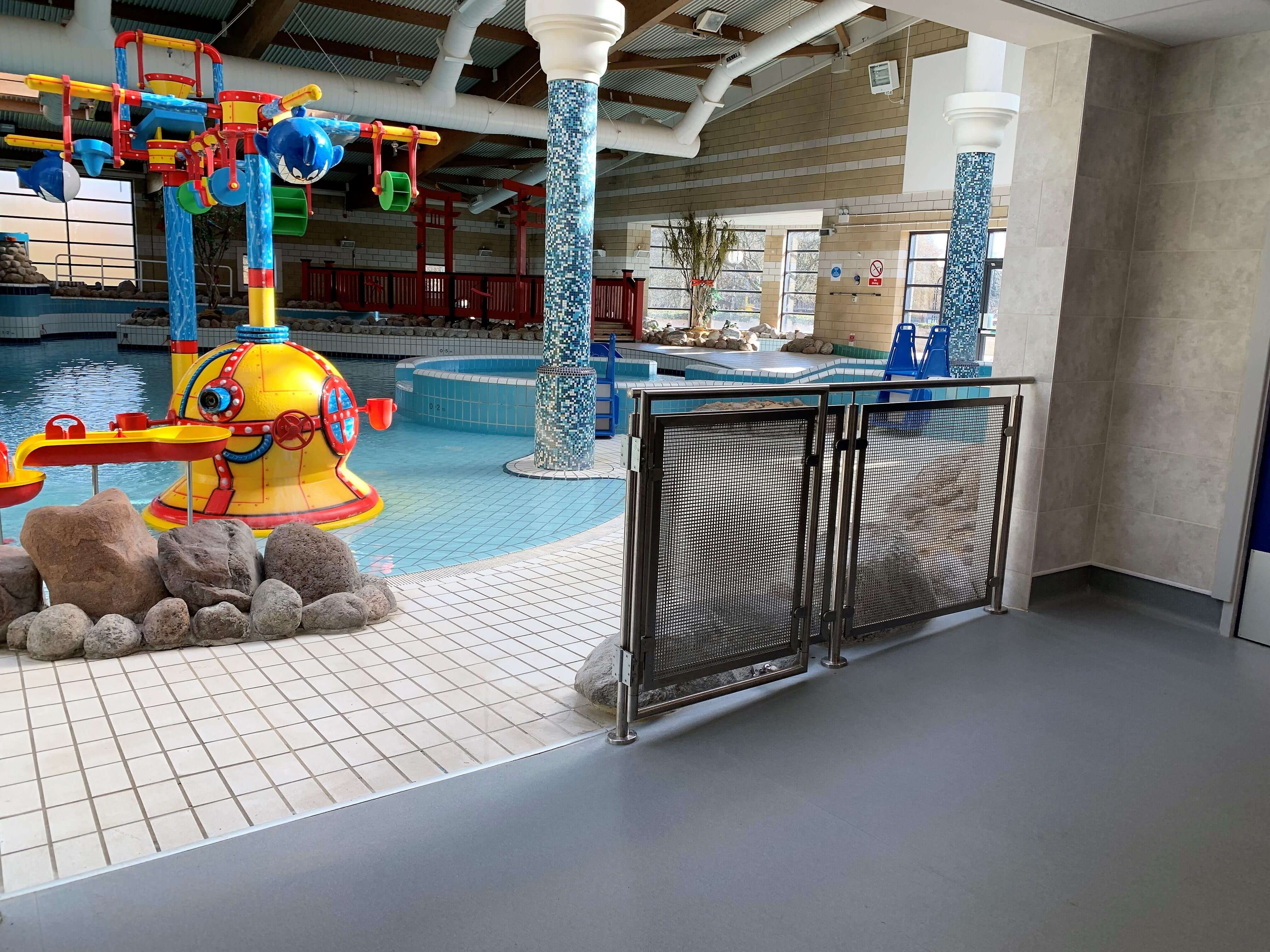 Early in the design phase Dovetail BC turned to HDI for a state-of-the-art railing and gated system that would complement the building renovations but also handle the high amount of foot traffic from all age groups that use the swimming pool. Due to high humidity and chemicals such as chlorine the system had to withstand these additional elements.
Railing System: CIRCUM Round railing system
Location: Woking, UK
Architect: Dovetail Building Consultants
Contractor:  Mountjoy Ltd.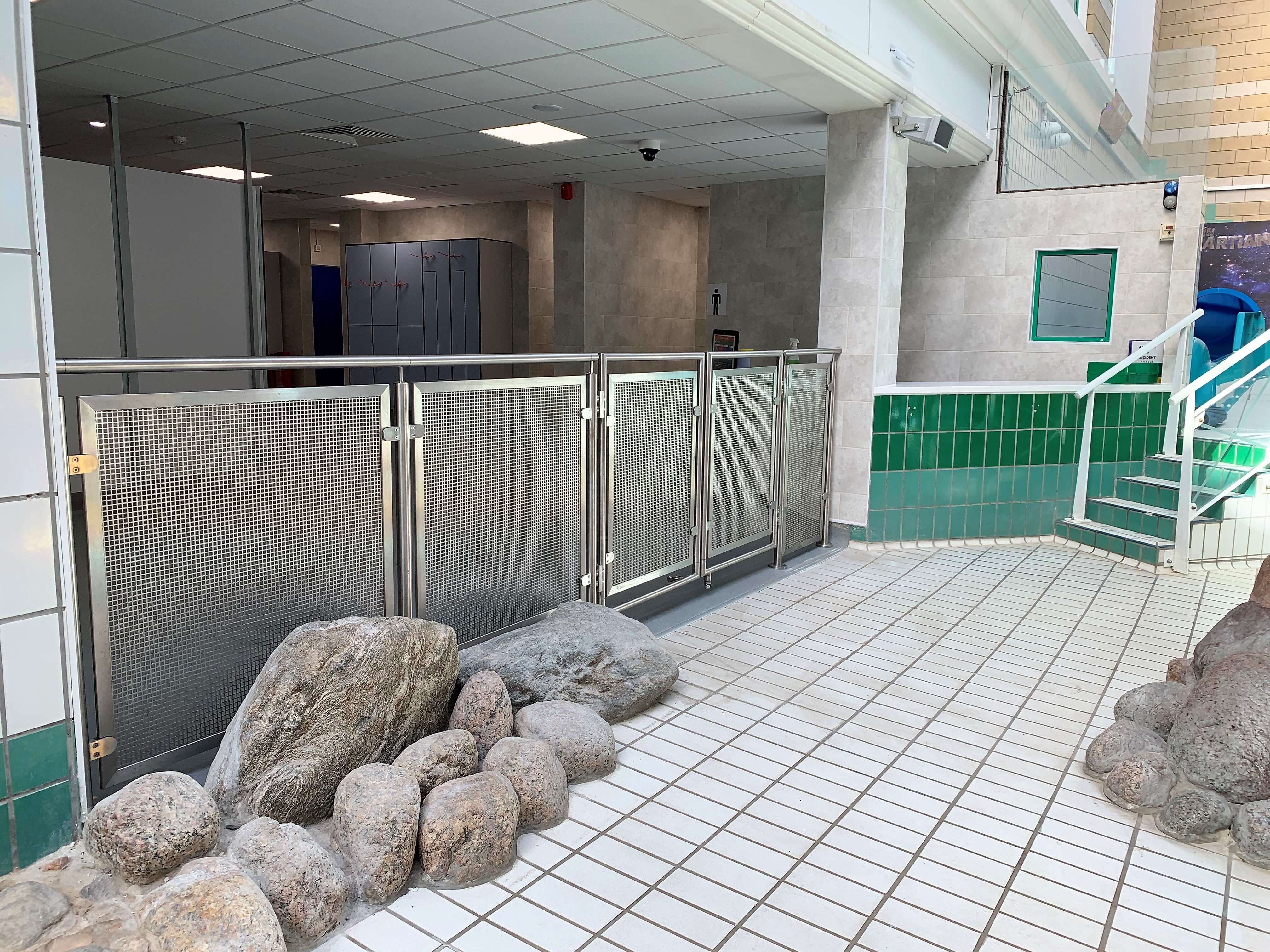 The Circum railing system was utilized with custom designed gates. All components were manufactured from 316 SS to guard against corrosion from high humidity and chlorine.
Contractor, Mountjoy Ltd, was integral to the whole operation allowing access and support.
After numerous challenges from interior remodeling to sloping floors, initial designs were submitted for approval via Mountjoy to the client. A suggestion from the HDI technical team was accepted by the client which removed the existing cover plate from the base of the post to eliminate the chance of tripping and any possible injuries. HDI's ability to adapt was key for this ever-changing project.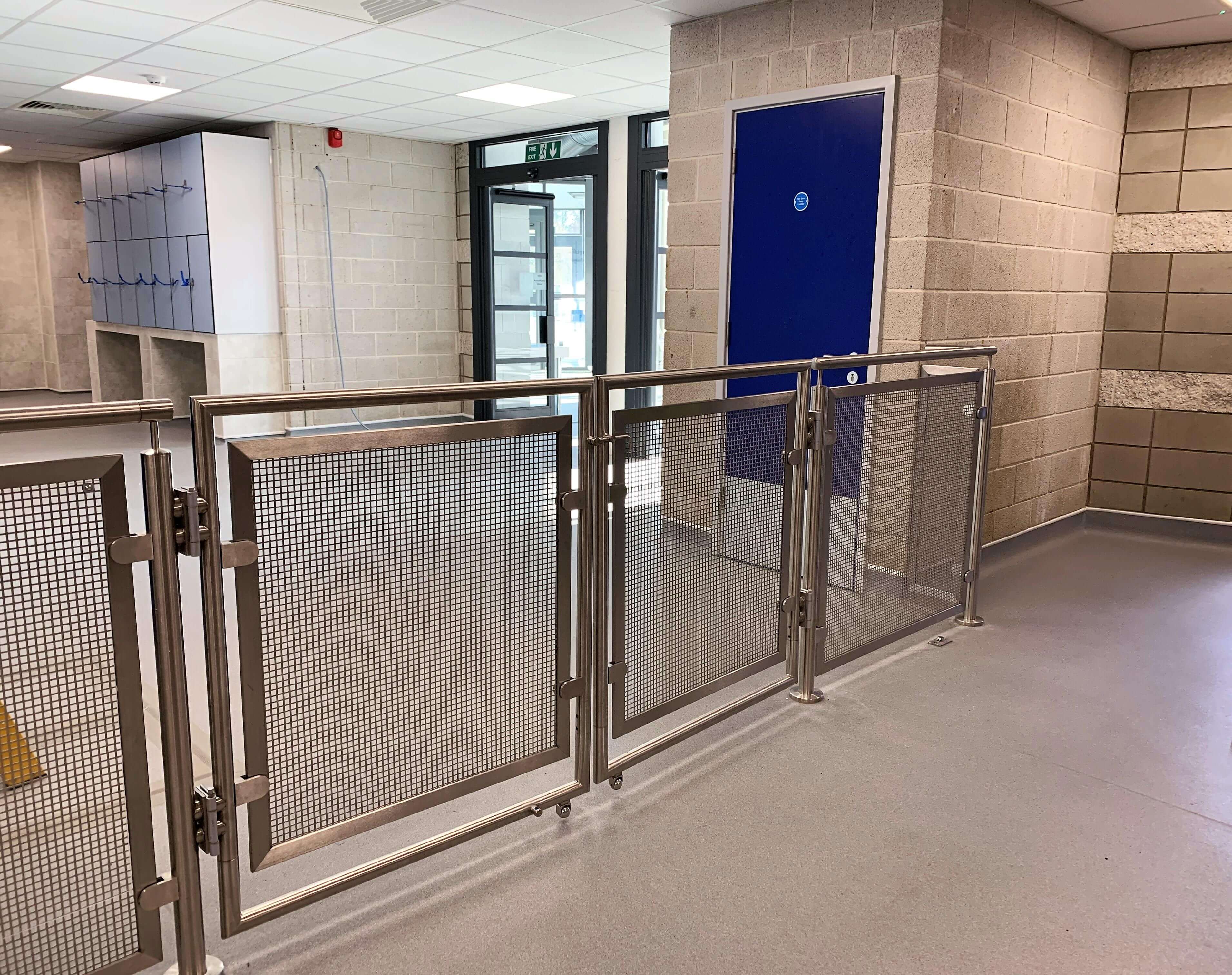 A sauna was also added last minute for which the HDI design team reacted immediately by reformatting the design and submitting new drawings. Intricate design work was carried out by HDI design engineers to allow for gates to be used with sloping floors whilst adhering to code, performance and British standards.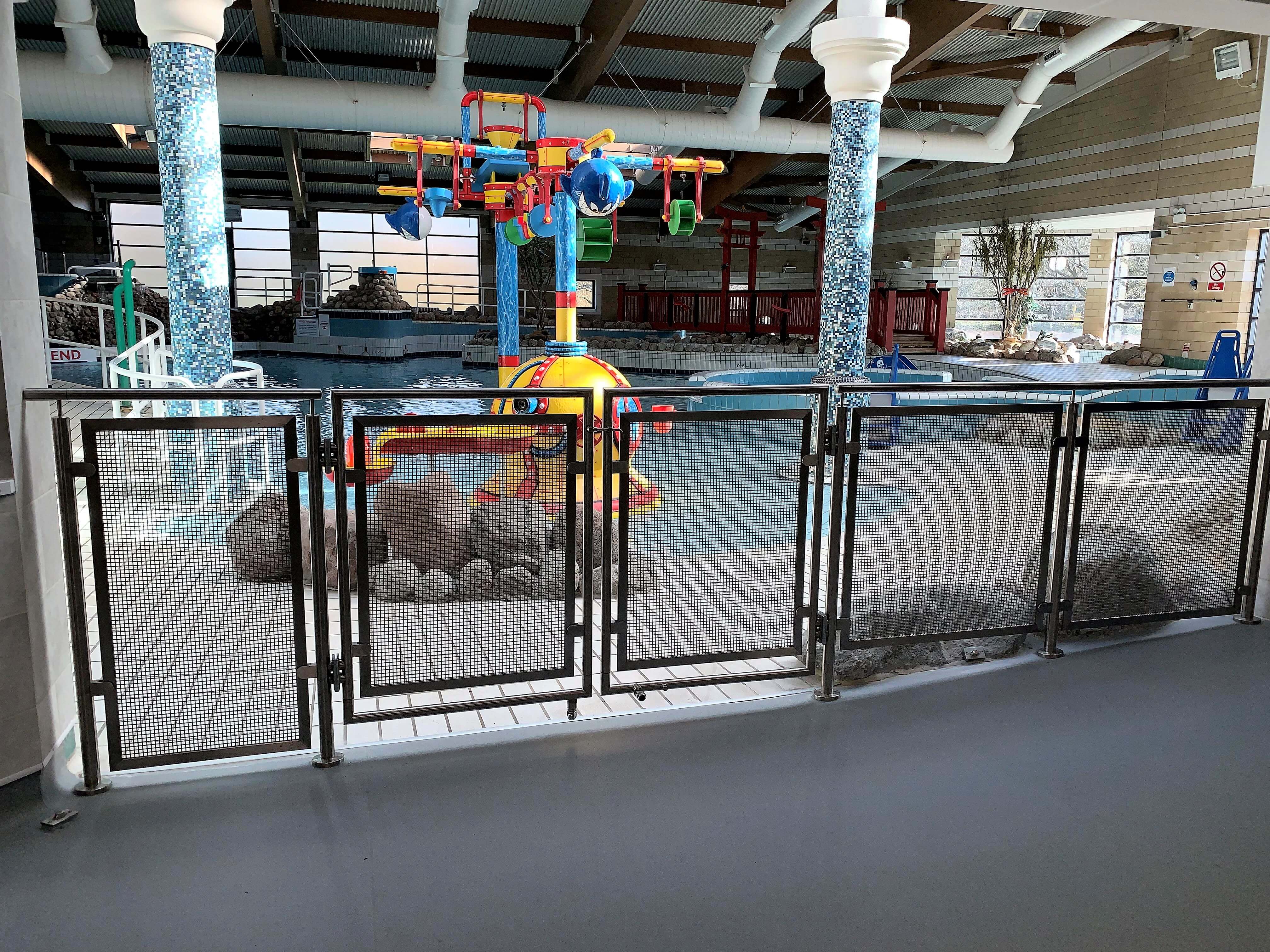 Custom magnetic latches, stoppers and bolt fixings were also fabricated in 316 SS to allow for easy opening and to secure gates open when in use. Woking Council substituted laminated panels for framed perforated panels in busy traffic areas which allowed for more safety without
obscuring the view.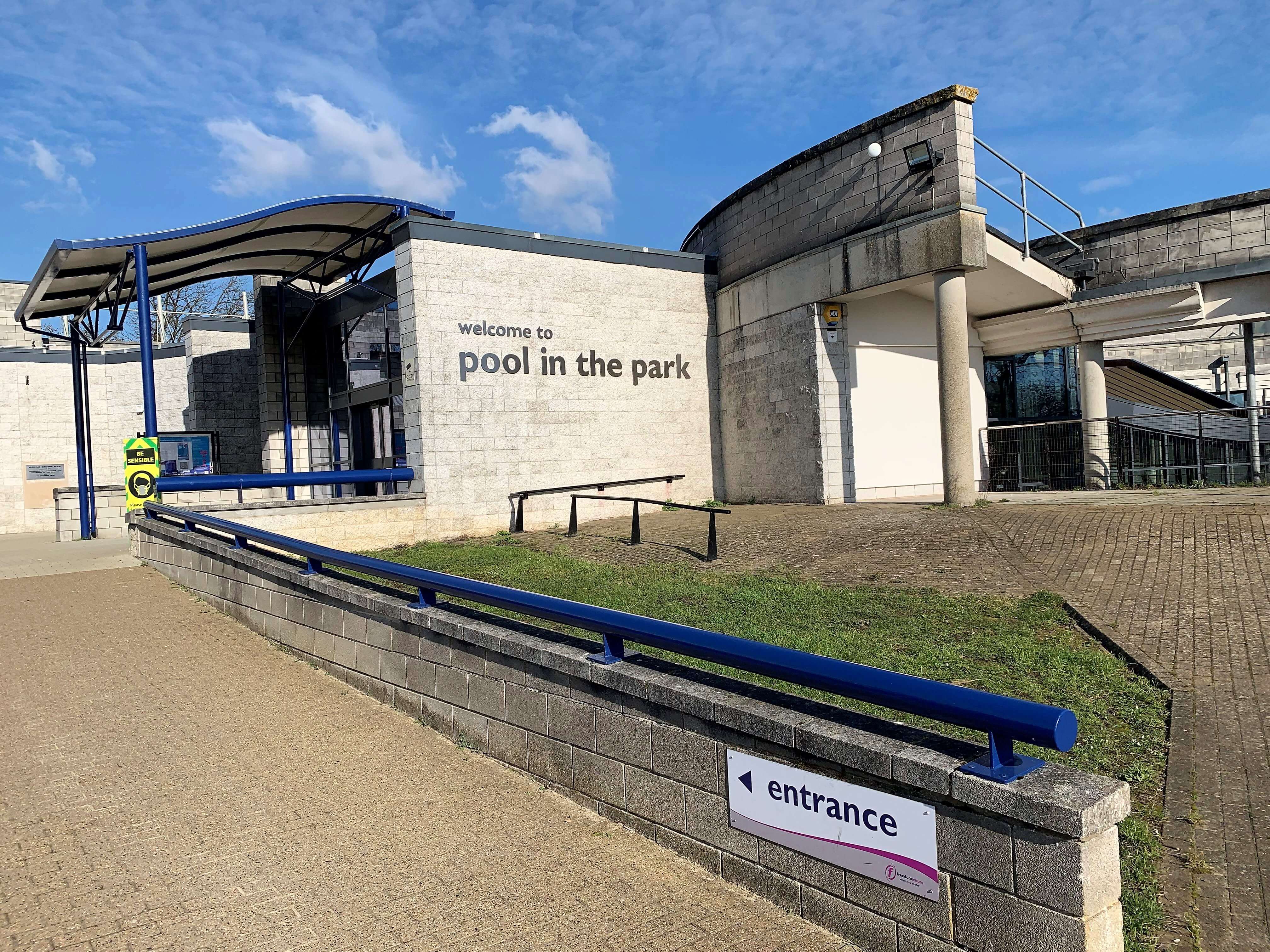 All railings were fully assembled in HDI's Lancaster, Pennsylvania facility and then deconstructed into fully assembled sections for shipping thereby ensuring an efficient speedy
installation.
For more information on HDI's state-of-the-art railing systems please contact a regional sales representative today
April 20, 2022 Dallas-based Hilltop Securities is one of the top financial firms in the United States. During the summer of 2020, Hilltop Securities began renovating more than four floors of office space at the top of the...
Read more
March 23, 2022 With roots in Austin, Texas, Page started as a multidisciplinary architecture and engineering firm in 1898. Today, Page is an industry leader in architectural innovation with offices throughout the world and a network of...
Read more