September 12th, 2019 -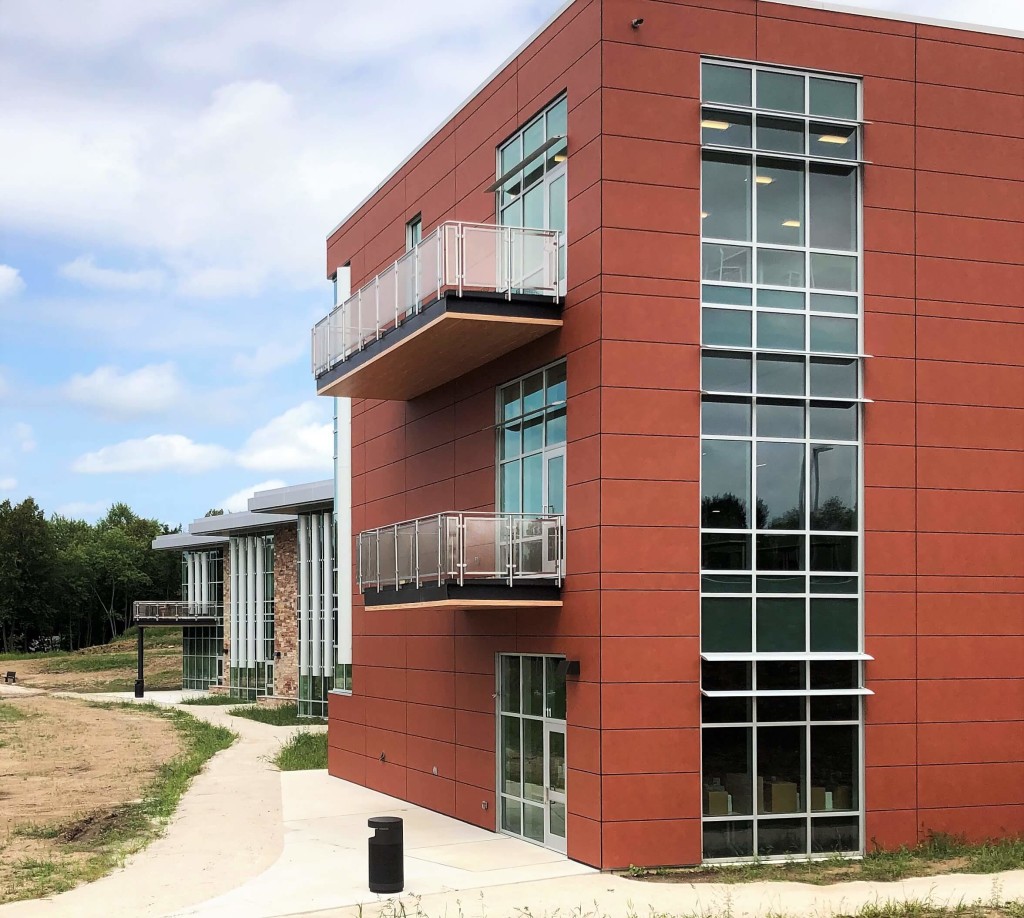 For the first time, residents of Lindhurst, Illinois will enjoy their recently unveiled Lake Villa
District Library. This 66,000 square foot facility is situated on a picturesque 29-acre site which
offers its visitors amazing views of surrounding wetlands natural habitat. The building's
contemporary interior and exterior design is supported by an array of elegant HDI Railing
installations.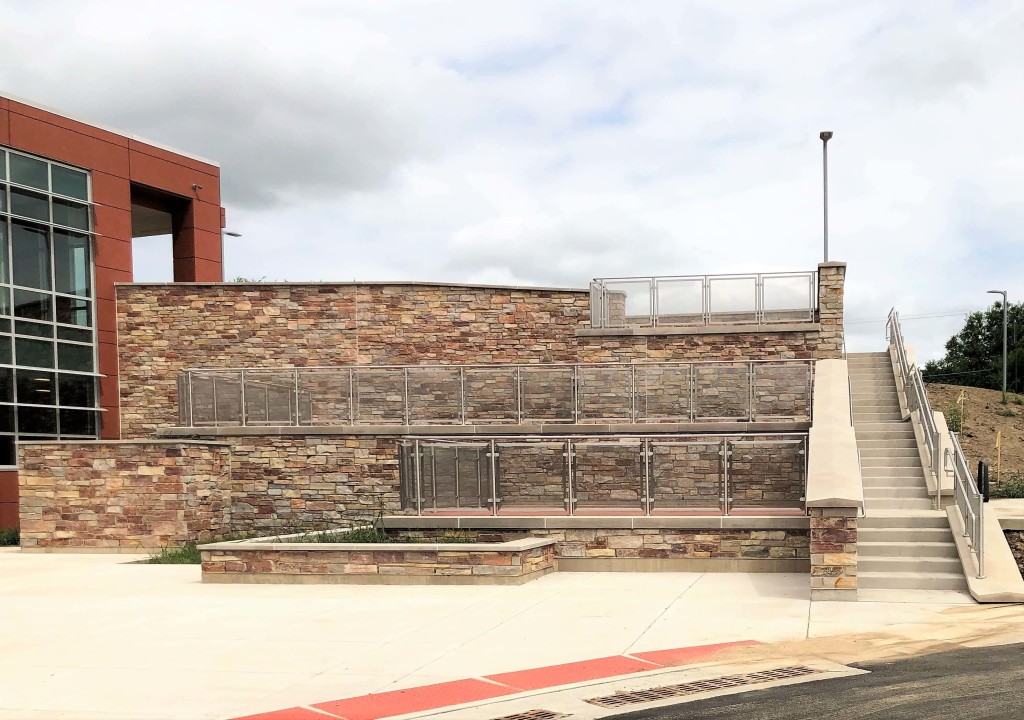 Lake Villa District Library IL is a $25 million vibrant community center featuring a Youth Services
Department, imaginative youth play areas, computer room, and is equipped with integrated A/V
equipment in conference and meeting rooms. This newly built library serves as a gateway to an
abundance of resources that aims to not only enrich the youth but will also extend to the adults
in the community too.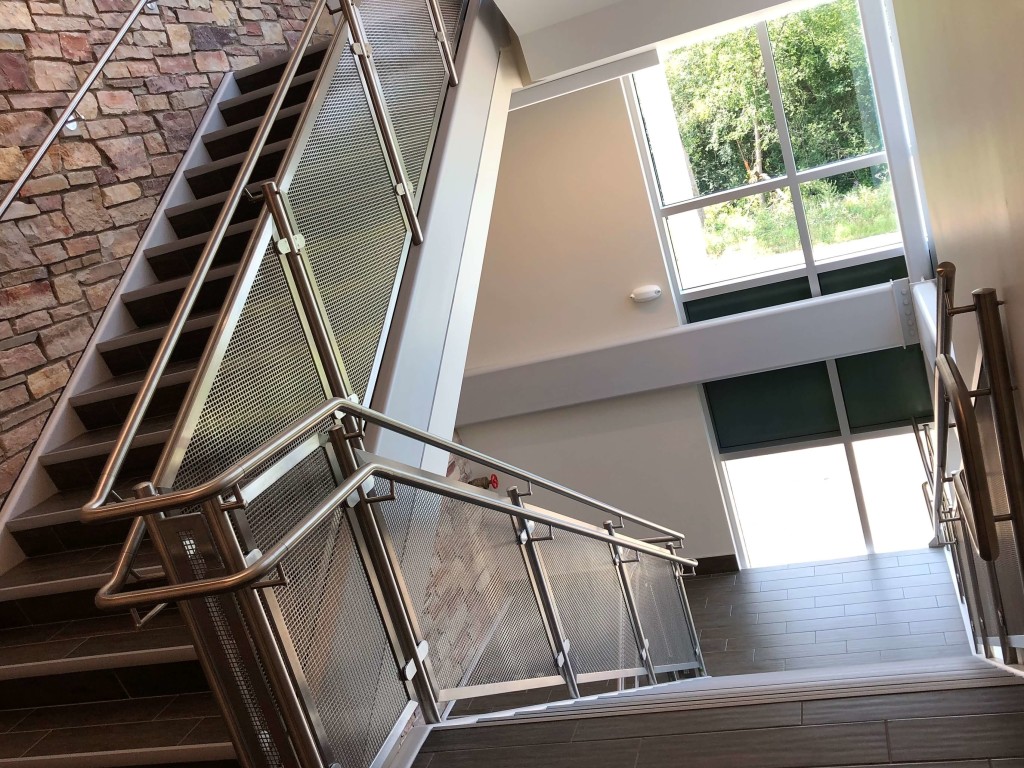 HDI's Circum Railing system was selected for the library's interior stairways to highlight the
abundant windows along the west side of the building. Constructed with mechanical threaded
connections ensuring an exact, precise, and secure fitting the Circum railing system will be
ready to serve Lake Villa's 40,000 residents and their heavy foot traffic.
For the building's exterior, HDI's Circum Round railing system with perforated stainless-steel infill panels was installed along the library's outside terraces overlooking the beautiful landscape that includes 2000 planted trees and various community walking paths. The outside seating areas will serve as a breakaway area to enjoy the outdoors with friends and family and during the winter months residents will be able to warm up while they read by the outdoor fireplaces.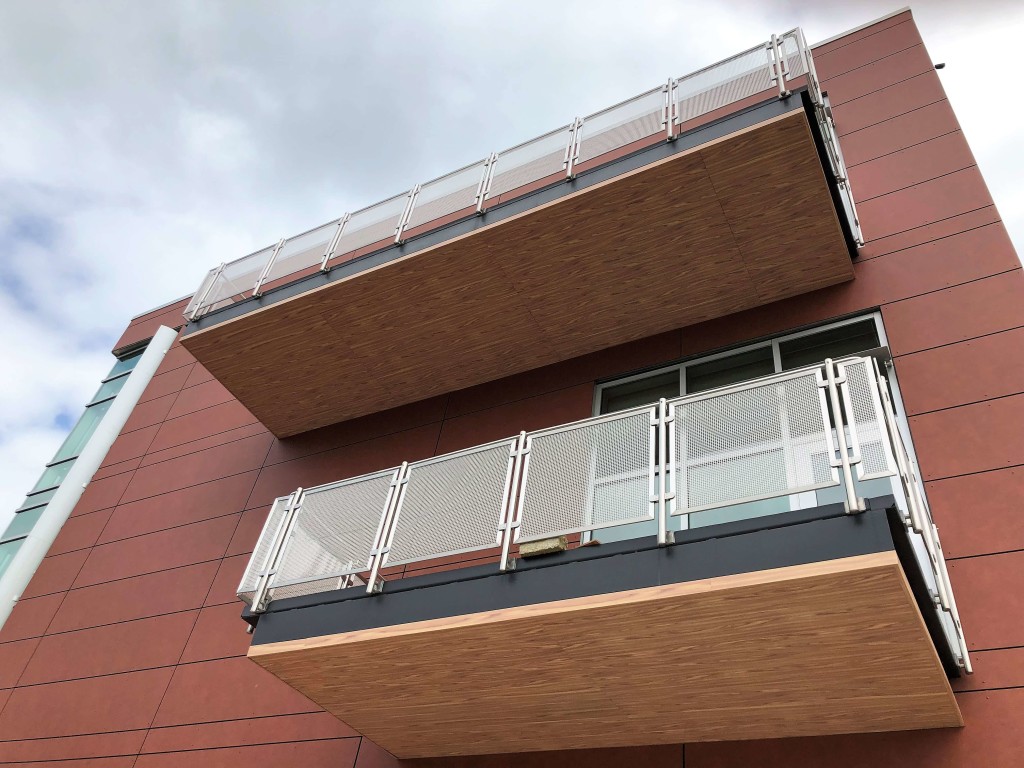 The Circum Round post railing system installed around the outside terrace seating area and
balconies was side weld mounted to provide unsurpassed holding power. The perforated
stainless-steel infill panels provide unobstructed views from a distance without sacrificing
security. The perforated stainless-steel infill panel clamps include a retainer pin with protective
gasket for added security.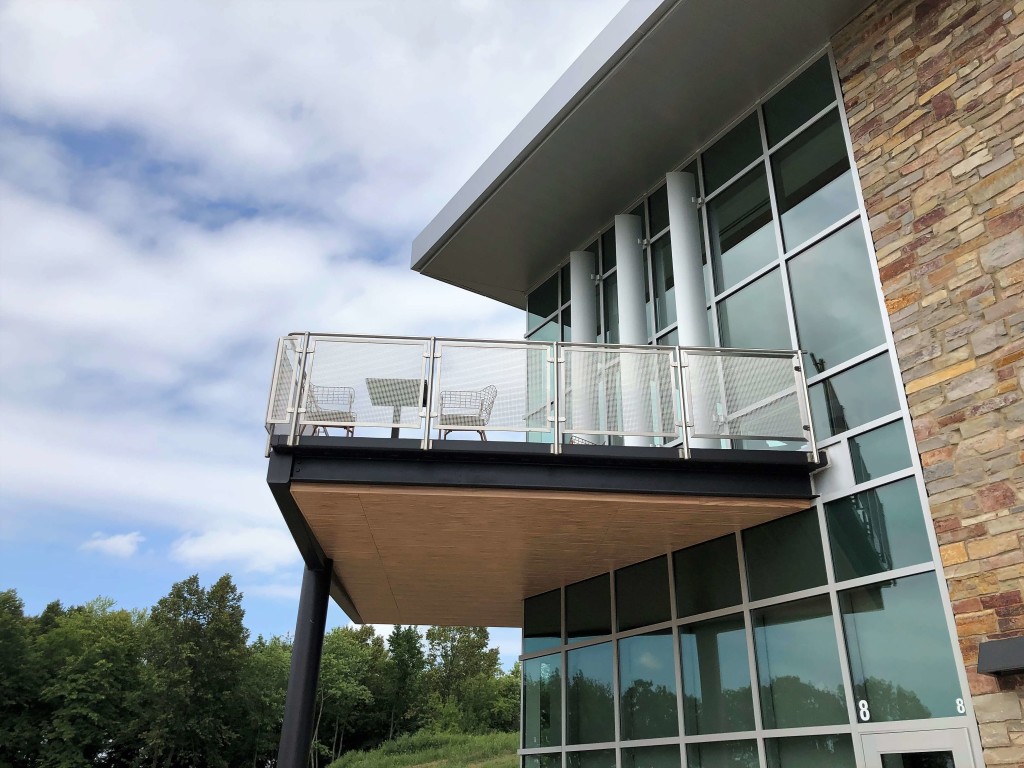 All railing systems are fully assembled in our Pennsylvania factory
then deconstructed into fully assembled sections to ensure the most efficient installation.
Lake Villa District library has established itself beyond a library where people will not only
connect with resources, but with each other. With Lake Villa's population expected to increase
25% by 2040, the state-of-the-art library will be set to serve the future generations.
HDI welcomes the opportunity to work with you on your next indoor or outdoor railing
application.
Please contact a Regional Sales Manager today to start a conversation.
May 14, 2020 Pittsburgh Theological Seminary is a graduate theological school of the Presbyterian Church, located on a captivating 13-acre campus in the East Liberty/ Highland Park area, just east of the city of Pittsburgh. When the seminary...
Read more
April 2, 2020 After three years in the making, Vanderbilt Divinity School recently unveiled an environmentally friendly addition to their campus. Built to serve as a welcoming gathering place for the community, HDI railings played an integral...
Read more