HDI's Kubit railings installed at the stunning 55 Hudson Yards
Request a Quote
August 16th, 2019 -
Hudson Yards is a 28-acre $25B mixed-use development on Manhattan's far West Side. 55 Hudson yards, a LEED Gold, 51-story, 1.3 million gross square foot building was designed by acclaimed global architect A. Eugene Kohn of Kohn Pedersen Fox (KPF). The design of 55 Hudson Yards is defined by its indoor-outdoor spaces, early modernism-inspired exterior design and exceptionally efficient interior space planning.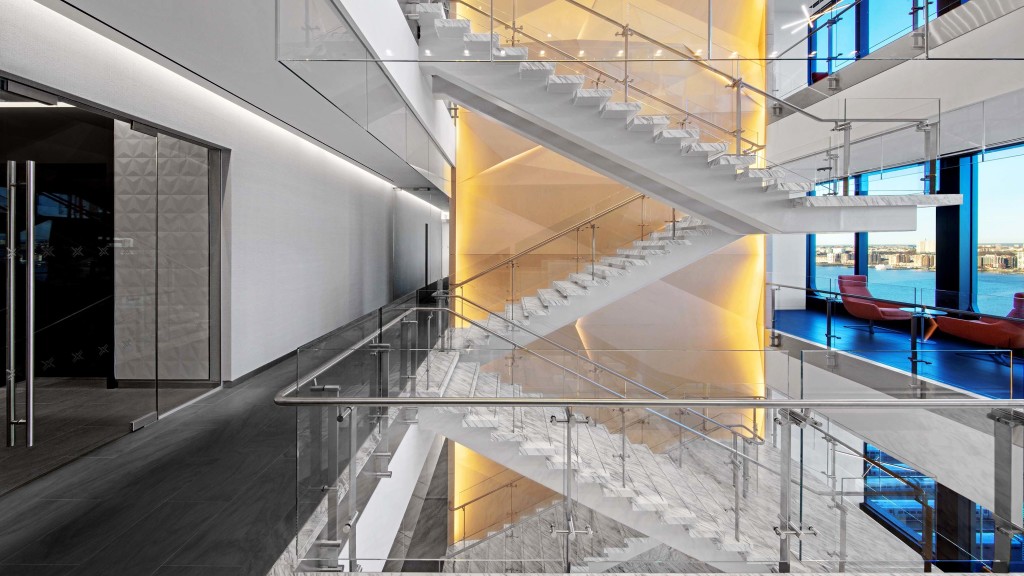 The area previously was dominated by rail yards. In fact, Hudson Yards had to be constructed above 30 active railroad tracks. To do this, engineers devised a ten-acre platform to support the development. This ultracomplex platform (which includes special ventilation, cooling, stormwater retention, and plant-friendly "smart soil") weighs more than 35,000 tons and uses more than 25,000 tons of steel. Within the development is the Escher-like Vessel sculpture comprising of  154 individual stair flights by British designer Thomas Heatherwick.

HDI's Kubit railing system spans three floors within the structure occupied by a financial technology company Market Axess. The company decided to relocate their global corporate headquarters to this spectacular riverside location, moving approximately 250 employees to 55 Hudson Yards.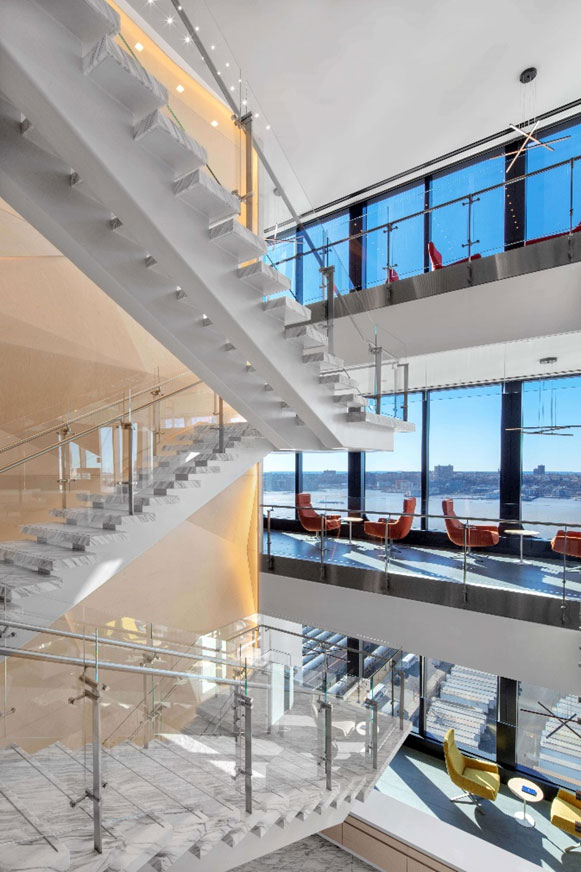 The railing system of choice was Kubit by HDI Railing Systems, a minimalist stainless-steel railing system consisting of singular stainless posts with offset glass infill. The system is designed to maintain an open feel allowing maximum visibility for spectacular interior spaces such as this.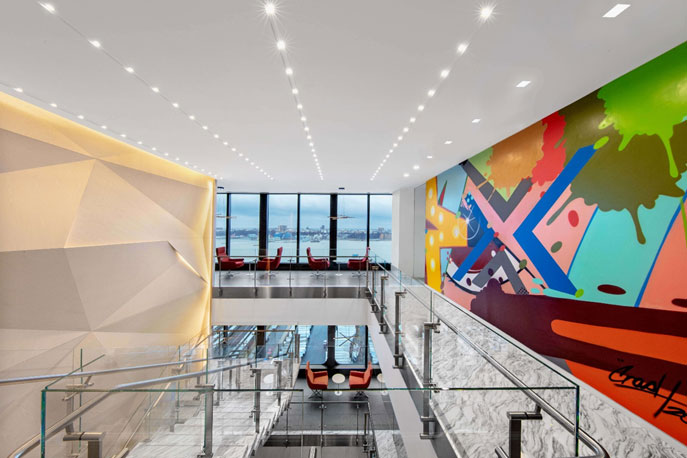 October 18, 2019 Advanced healthcare technologies and inter-professional health education are steadily evolving and increasing the demand for state-of-the-art facilities. The University of Wisconsin – Madison's School of Nursing, recognized the need for a new facility to keep...
Read more
September 12, 2019 For the first time, residents of Lindhurst, Illinois will enjoy their recently unveiled Lake Villa District Library. This 66,000 square foot facility is situated on a picturesque 29-acre site which offers its visitors amazing views...
Read more