June 15th, 2022 -
Virtual reality and technological advancements are changing the video game industry. The Rockville, Maryland headquarters of ZeniMax, the leading publisher of award-winning video games such as The Elder Scrolls® and Fallout® franchises, underwent a complete renovation in 2020. HDI Railing Systems provided Zenimax's new state-of-the-art video game development facility with a Ferric™ railing system.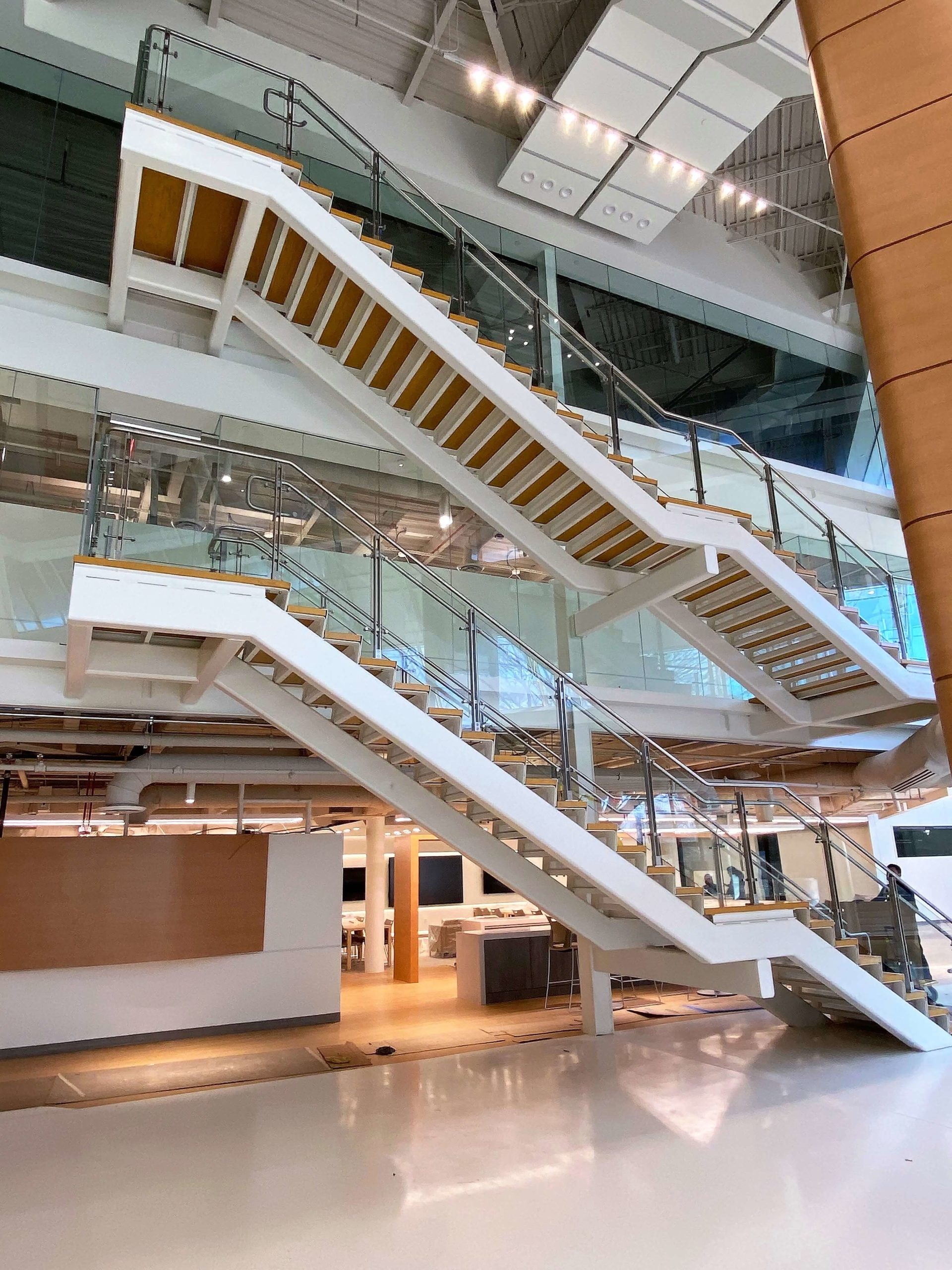 Railing System: Ferric™
Location: Rockville, MD
Architect: Frederick Cederna
Contractor:  RJ Albarado Construction
Frederick Cederna Architects selected HDI for a railing system that was not only aesthetically appealing but would be delivered and installed within a tight lead time. Using HDI's "Fast Trak"  program, the railing system was delivered in record time, from approval drawings to material delivery. The HDI factory assembled the railings fully, then deconstructed them into fully assembled sections for ease of shipping and to ensure the most efficient installation. Due to HDI's large inventory of product, manufacturing and delivery schedules can be significantly shortened for those projects requiring shorter lead times. HDI provided a professional factory authorized installation team to complete the installation of the railing system on time and to the quality expectations of our client. HDI takes pride in being a turnkey operation with many resources to assist the project teams that we work with.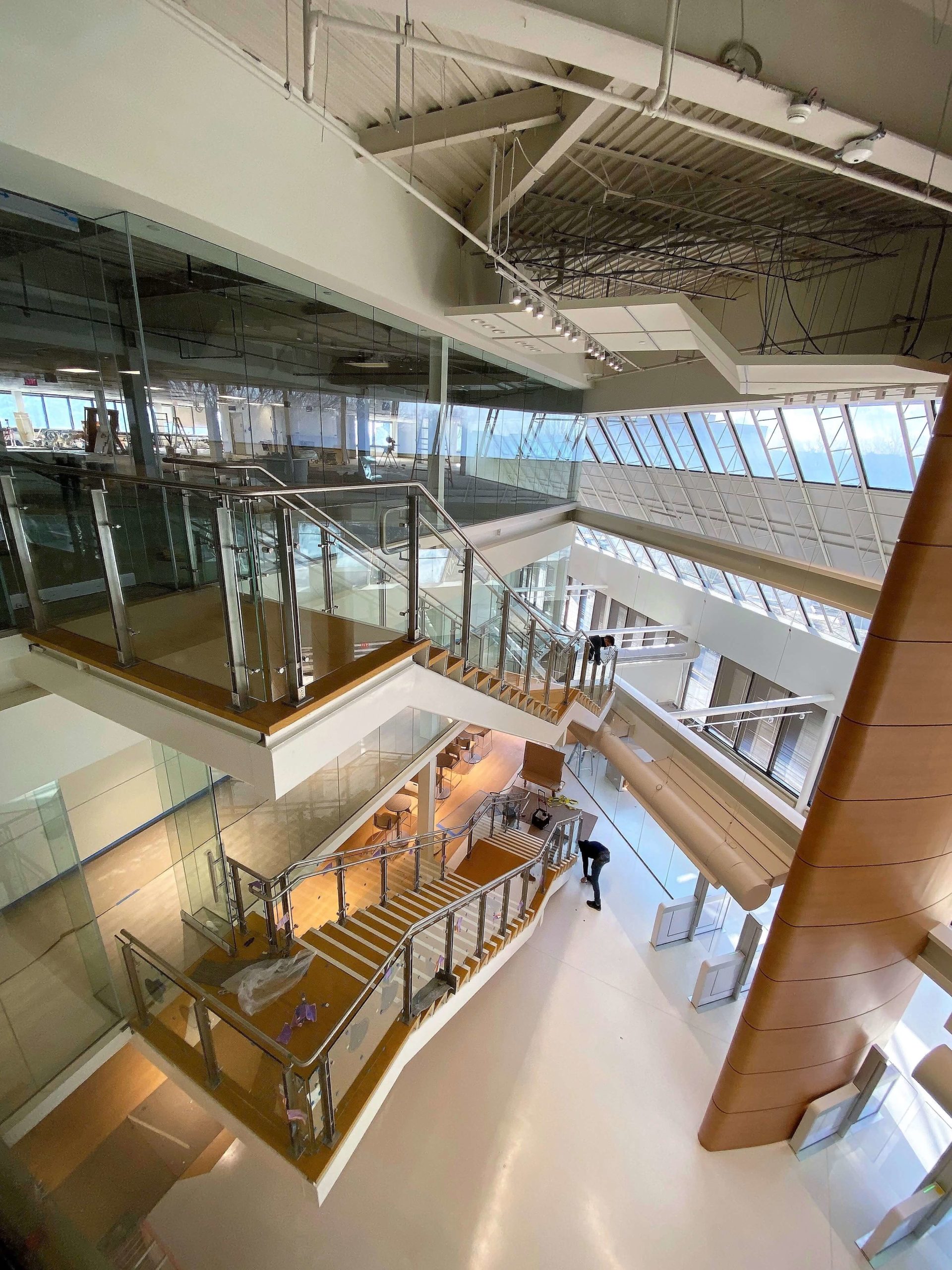 HDI's Ferric™ railing system with tempered glass panels connects ZeniMax HQ's foyer to workstations, breakout areas, and conference rooms located on the second and third floors. Glass and stainless steel merge into a contemporary aesthetic in Ferric™. Using HDI's unique approach to design, you can outfit a railing system with a variety of attachments, infill types, and other accessories resulting in extensive customization. Railing systems are available in a select color line with handrails in stainless steel or various wood finishes.
HDI goes beyond designing and installing world class handrail systems. As a part of our partnership with our clients, we illustrate exactly how our railing systems will complement the rest of their design. Using the powerful Revit software, we were able to communicate the attention to detail such as the 9/16" thick glass infill, elegant open posts, discrete mounting hardware, and strong linear Ferric™ handrails that enhance the overall design of the ZeniMax studio.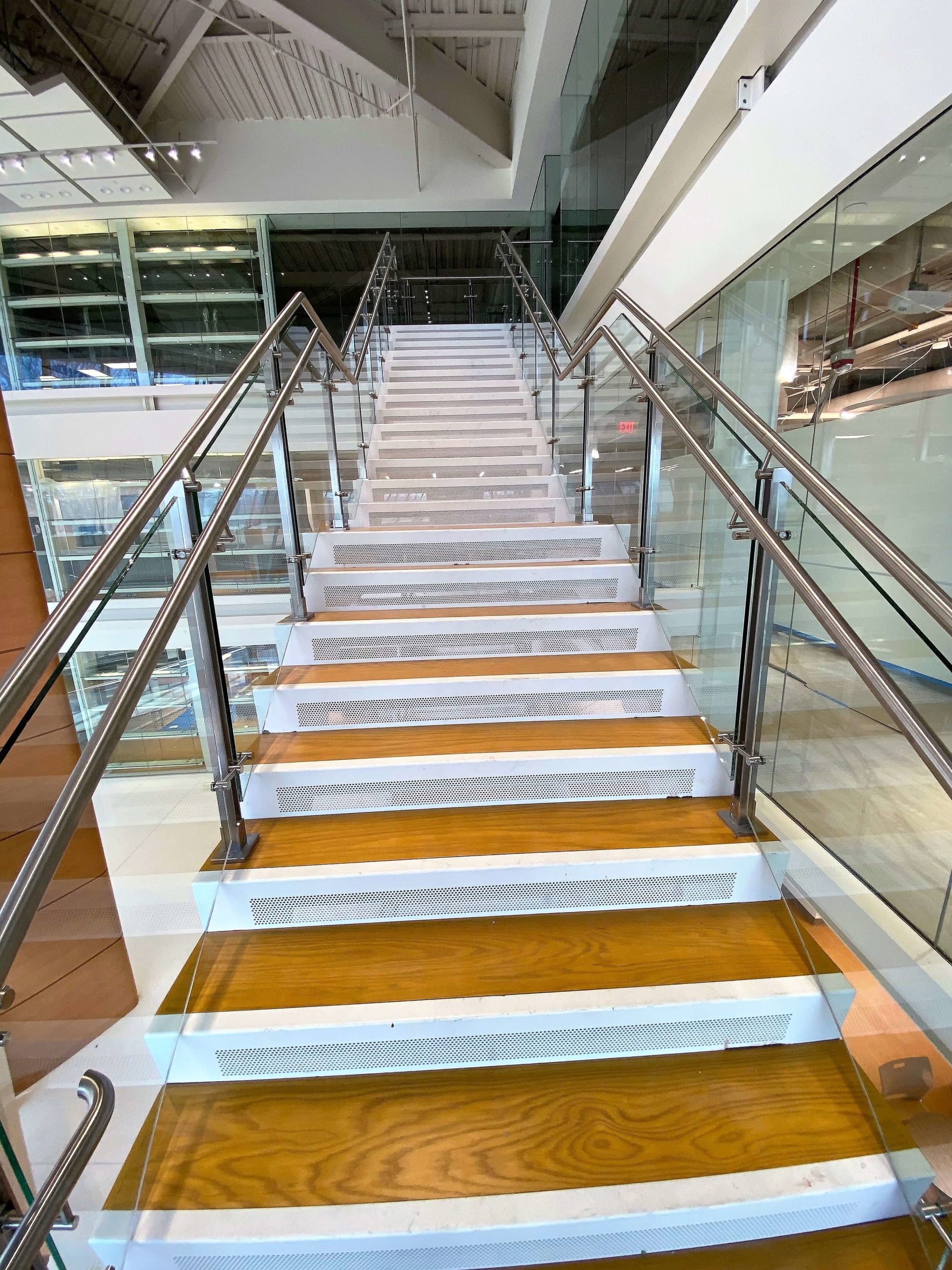 ZeniMax Media was acquired by Microsoft for $7.5 billion in cash just five months after HDI Railings completed their Ferric™ railing installation at ZeniMax's headquarters. By acquiring  ZeniMax, Microsoft will accelerate growth of its gaming business with the company's iconic games portfolio, publishing expertise, and world-class talent.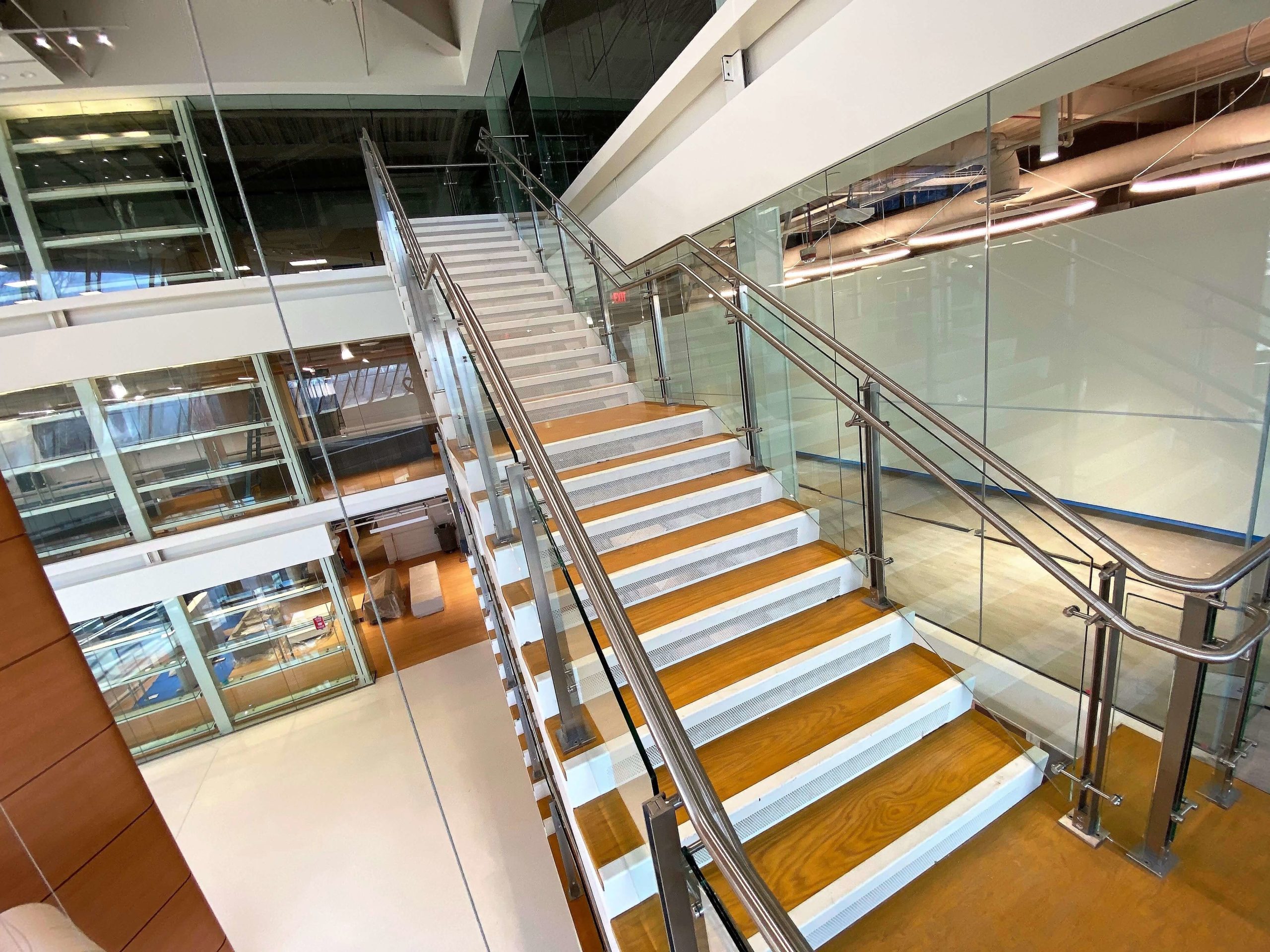 In addition to our full range of services, HDI ensures that projects are completed on time while sustaining overarching design goals. These services include sales and support, project coordination, field measuring, design, LEED compliance and installation.
HDI would welcome the opportunity to partner with you on your next project. Please contact a regional sales manager today.
November 29, 2022 . Amherst Public Library was established over a century ago to provide information and services to residents of the Amherst School District. The library programs emphasize public participation, outreach, and partnership with cultural and educational...
Read more
October 26, 2022 In September 2022, the 5810 building was completed as the newest addition to the Campus of CUNA Mutual Financial Group. As the main gateway to CUNA Mutual Group's headquarter campus, this building features a...
Read more