May 23rd, 2023 -
Rapid City Health Center, a vital hub in South Dakota's tribal healthcare system, was poised for an ambitious transformation. In designing the facility, it was important to match the quality of care provided inside its walls with a state-of-the-art facility. To achieve this transformation, a secure, durable, and visually appealing railing system was essential. For a modern healthcare center, the railing system chosen must provide durability, safety, and a striking visual presence.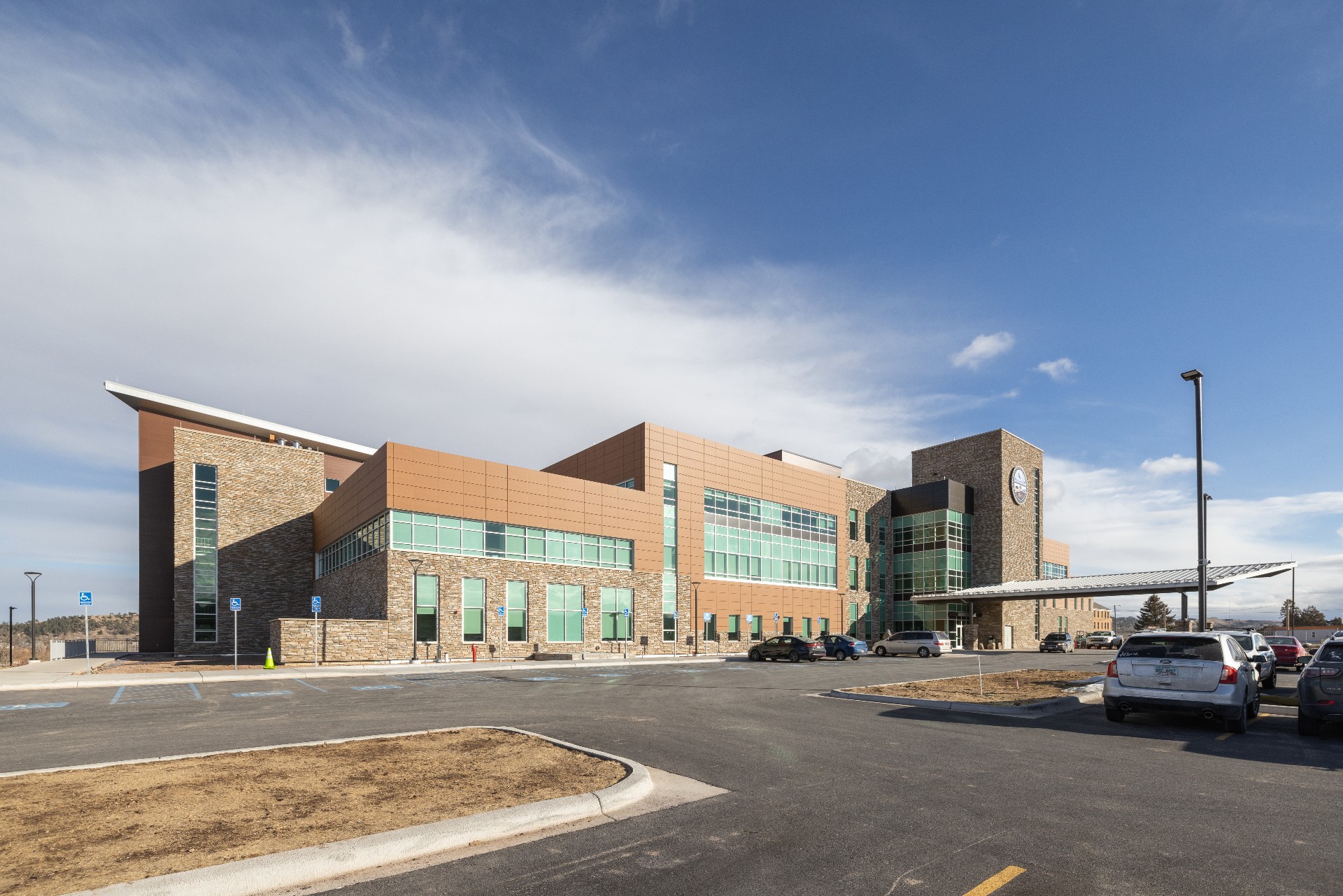 Railing System: inox™
Location: Rapid City, SD
Architect: James R. Childers Architects
Contractor: Flintco
Statistics reveal that healthcare facilities see hundreds of thousands of patients annually. In the U.S. alone, the Centers for Disease Control and Prevention report 139 million emergency department visits in a recent year. Heavy traffic requires highly durable materials and structures, including railing systems. Additionally, the railing system needed to maintain aesthetic appeal amidst this high usage. To ensure the railing system met all of these criteria, it was essential to work with a reliable supplier and experienced installation team.
HDI's inox™ Railing System was the clear choice with its high-quality stainless steel and lustrous 9/16-inch thick laminated glass. But there was more to this decision than a keen eye for design; it was rooted in numbers that couldn't be ignored.
According to the National Safety Council, stairway accidents in non-residential buildings injure nearly 12,000 people in the U.S. each year. This wasn't just about aesthetics; it was about safety. The inox™ Railing System was not merely chosen for its visual appeal but as a response to these sobering statistics—a step toward a safer environment.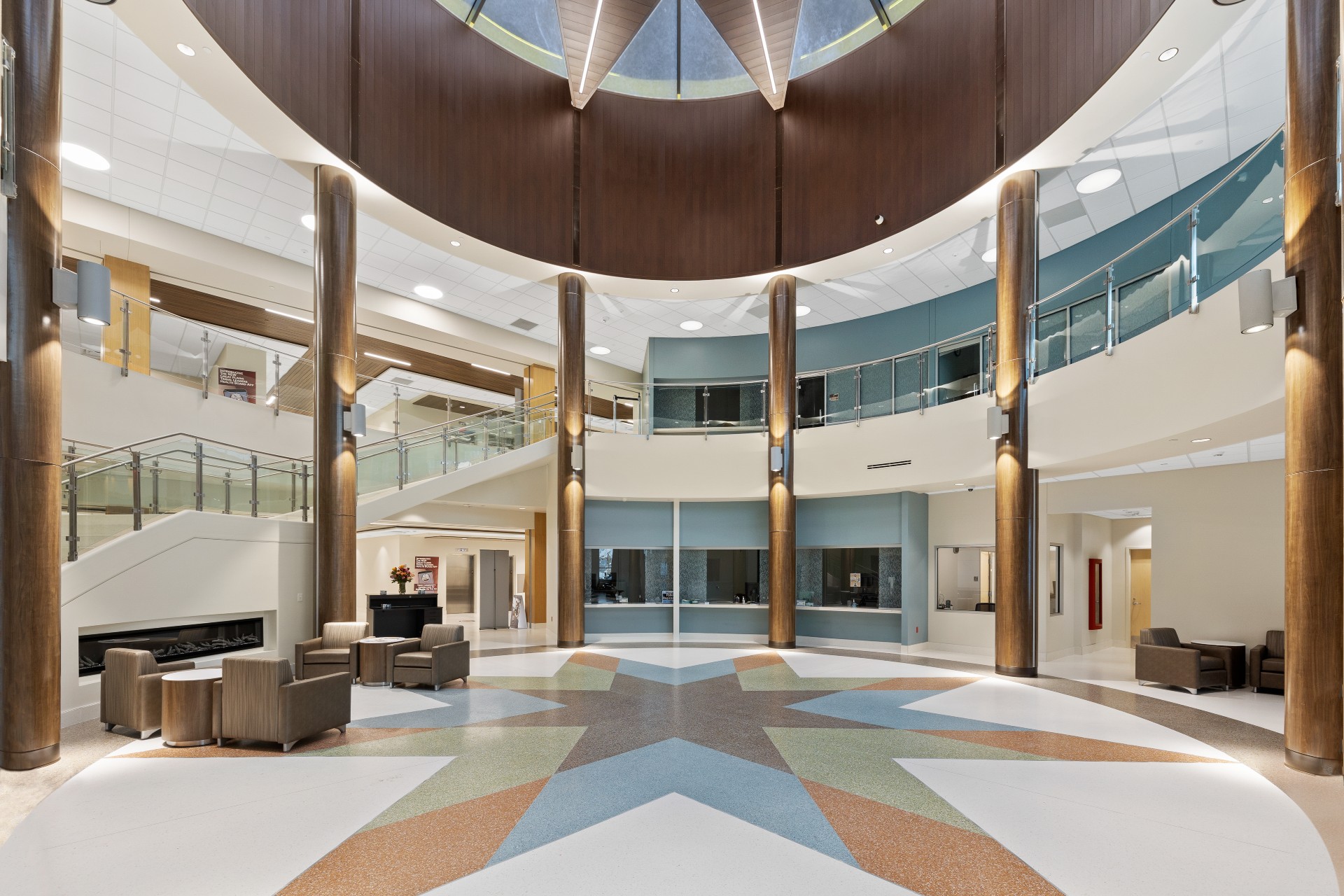 HDI Railings employed an innovative approach by using laser scanning technology to ensure the precise installation of the 300 glass infill panels. This efficient method requires just one scan, resulting in an excellent fit. This resulted in a much shorter installation time and an overall cost savings for the client. The accuracy of the laser scanning also allowed for a seamless integration and ensured that the railing system was installed with the utmost precision.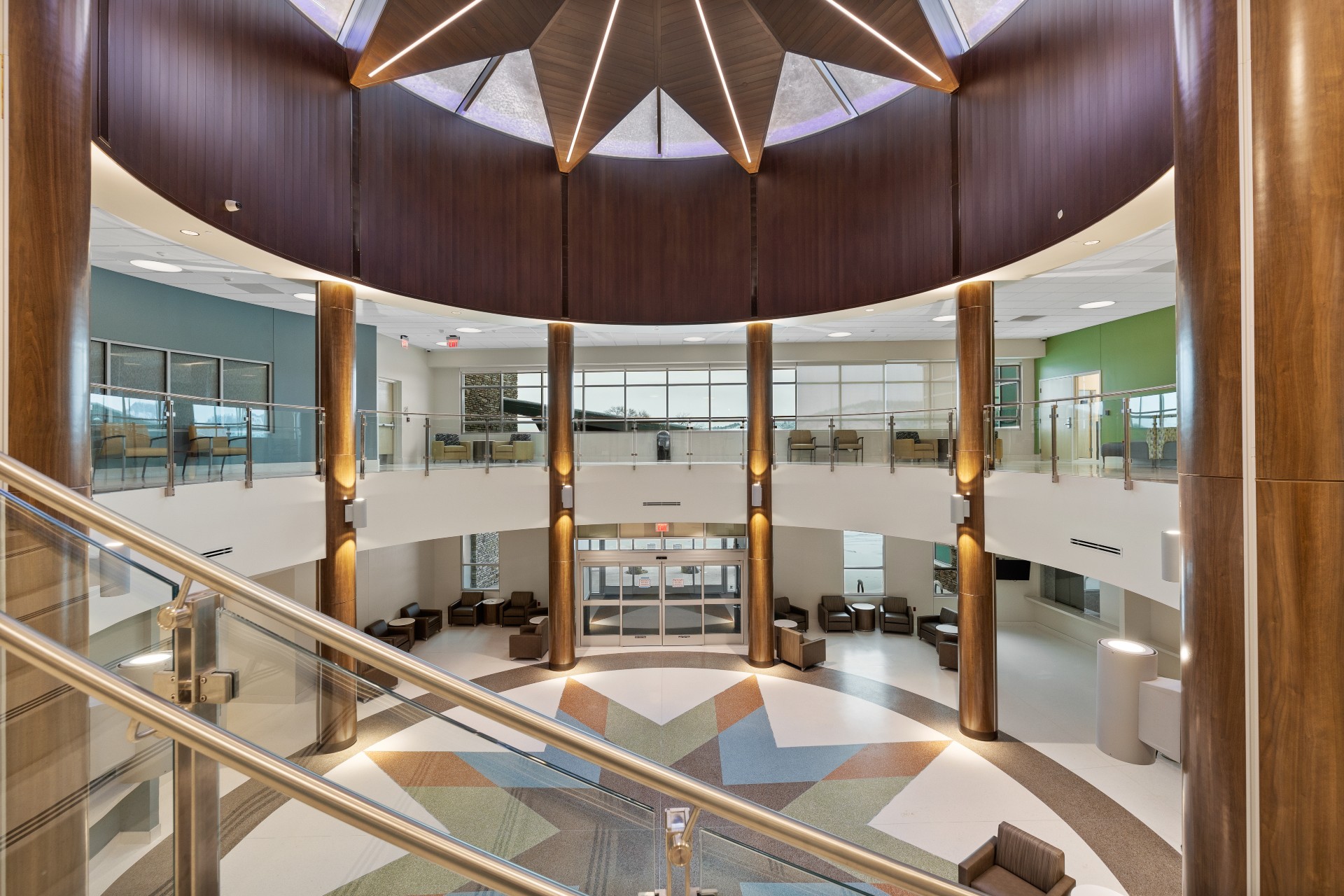 The inox™ Railing System's clear laminated glass infill, selected for the Rapid City Health Center, delivered more than aesthetic appeal—it underscored the facility's commitment to environmental responsibility. The system utilizes glass from HDI's supplier, whose recycling initiative reuses virtually all waste from their production process. This effort has tangible environmental benefits, contributing to energy efficiency and waste reduction.
Recycling glass cuts down on the energy needed to produce new glass by over 30% and decreases carbon emissions by about 20%, as per the U.S. Environmental Protection Agency. Furthermore, the Glass Packaging Institute attests that for each ton of glass recycled, we prevent 2,000 pounds of waste from heading to landfills. This saves a substantial amount of sand, soda ash, limestone, and feldspar from being consumed. Thus, the choice of the inox™ Railing System's glass infill reflects a conscientious commitment to sustainability.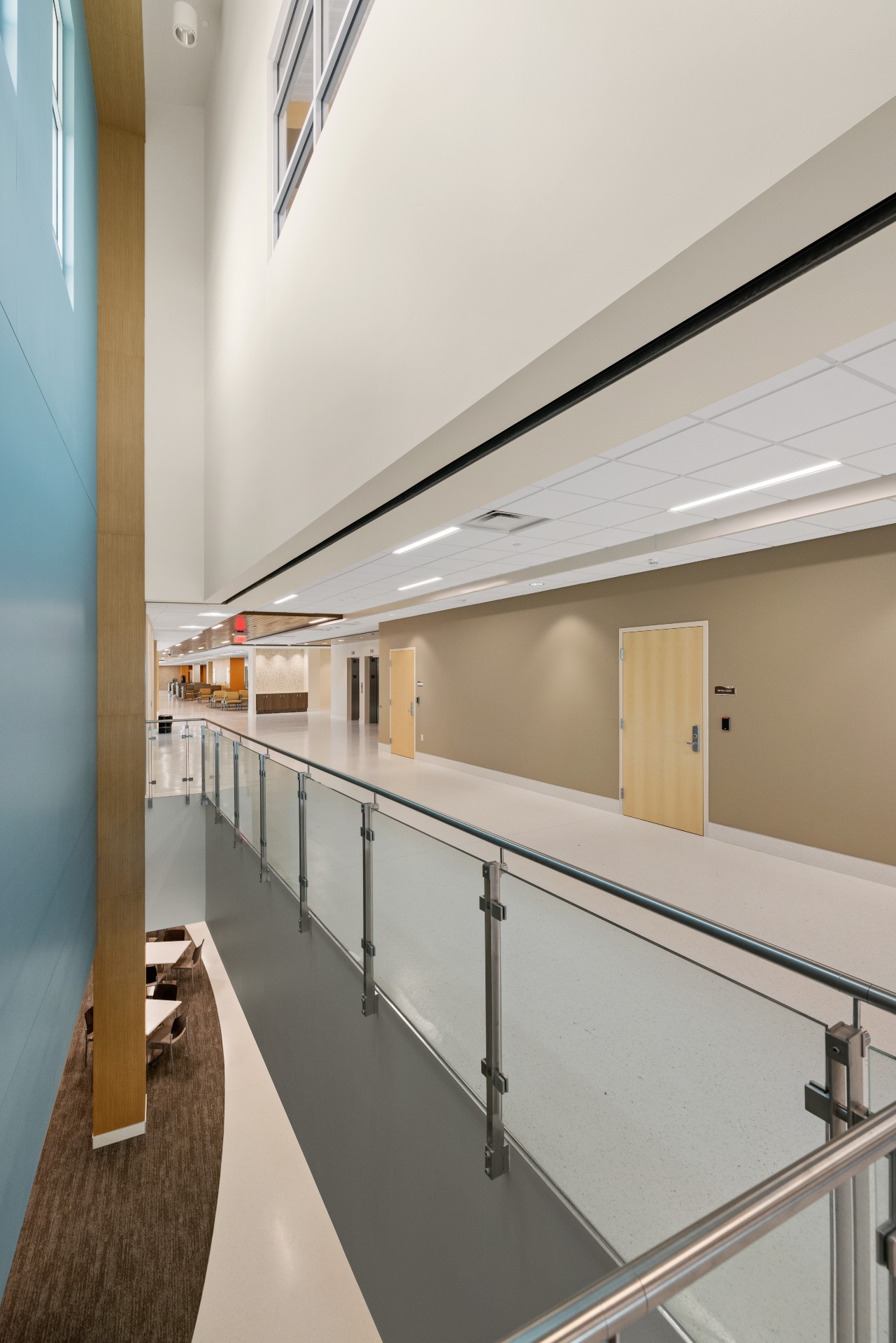 Choosing the inox™ Railing System's clear laminated glass infill for Rapid City Health Center was more than an aesthetic decision. It was a strategic move towards Leadership in Energy and Environmental Design (LEED) credits. LEED, an internationally recognized green building rating system, recognizes projects that incorporate environmentally friendly and health-conscious strategies. Given that HDI's glass supplier recycles nearly all glass waste from production, the inox™ Railing System's recycled glass infill aligns with LEED's "Materials and Resources" category, which rewards recycled content and waste reduction.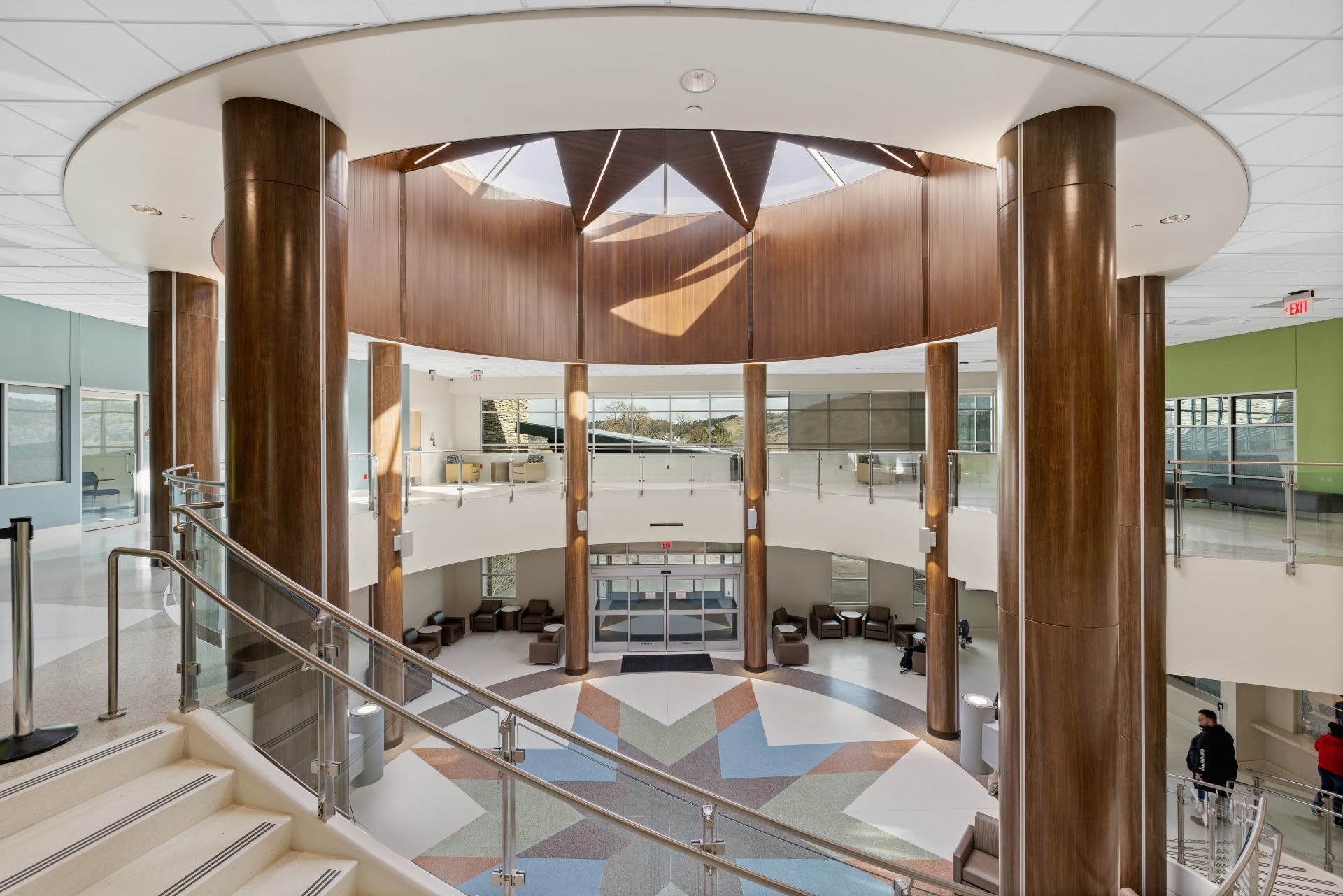 In essence, the inox™ Railing System not only elevates the facility's aesthetic and safety features but also provides valuable LEED credits.
The successful blend of innovative design and practical functionality has transformed the Health Center's interior spaces, further enriching the patient and staff experience.
November 21, 2023 Founded in 2007, Ann Richards School for Young Women Leaders is an all-girls preparatory school in the Austin Independent School District. To support its growth, a new, state-of-the-art building project marked a milestone for...
Read more
October 17, 2023 In the heart of Atlanta, Georgia, we at HDI Railings didn't merely seek to meet the architectural standards for The Metropolitan at Atlanta project; we aimed to redefine them. This was not simply about...
Read more