Hebron High School selects CIRCUM™ for their new athletic center
Request a Quote
May 25th, 2022 -
Hebron High School located just 30 minutes north of Dallas, Texas, completed construction of its 122,570 square foot multipurpose facility/indoor athletic center in February 2021. The building  provides indoor spaces for basketball, volleyball, soccer, football, golf, running, weightlifting, as well as concession stands, offices for coaches and trainers and ample storage space. HDI's  CIRCUM™ Round railing was installed on the building's exterior walkways providing a modern and cohesive look with the interior CIRCUM™ railing overlooking the athletic courts.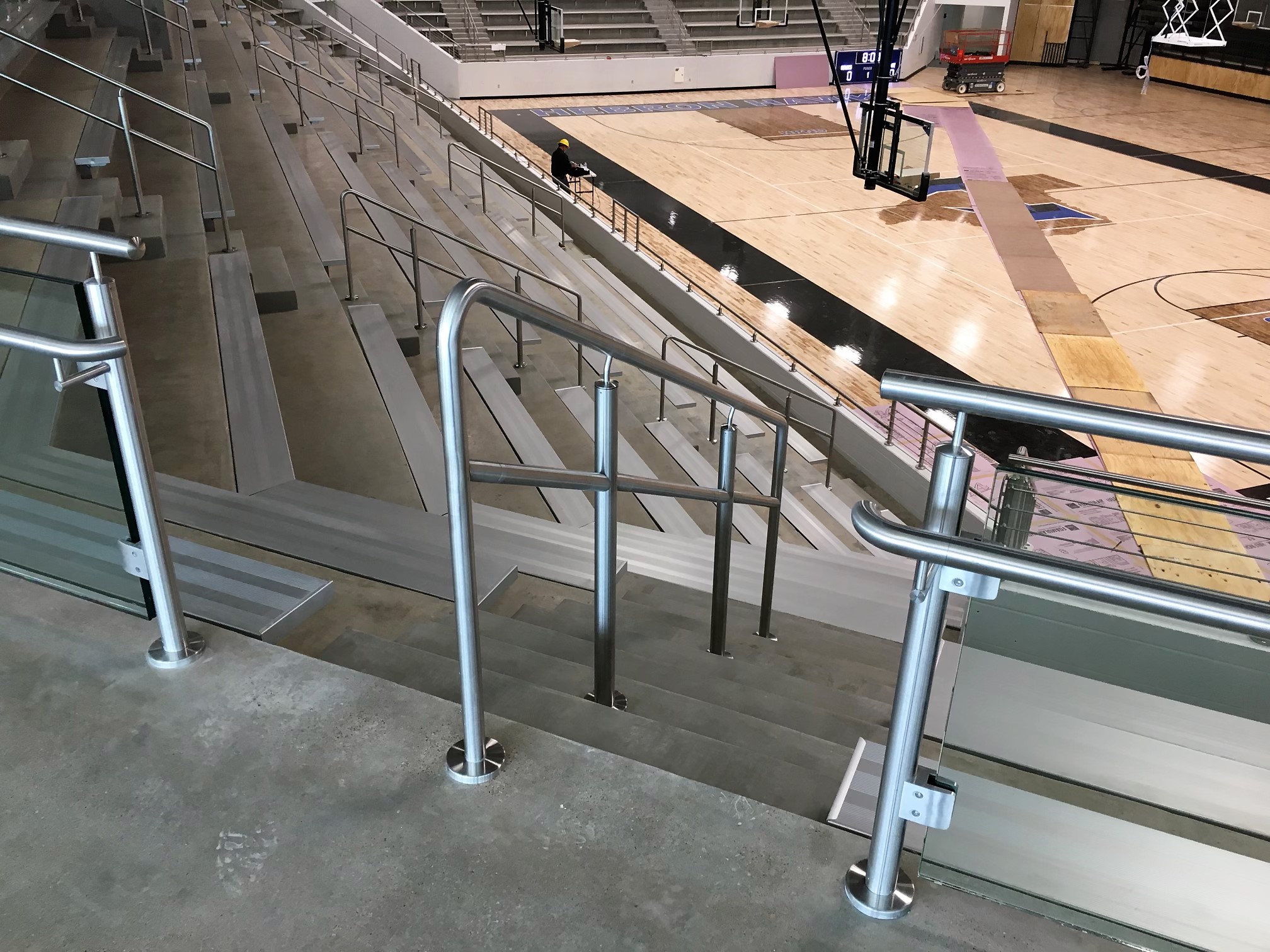 Railing System: CIRCUM™ Round
Location: Carrollton, TX
Architect: Huckabee
Contractor:  Pogue Construction
To ensure an exact, precise and secure fitting, the CIRCUM™ Round post railing system is designed with mechanically threaded connections. All HDI railings are assembled in our factory then disassembled into sections so they can be installed as efficiently as possible.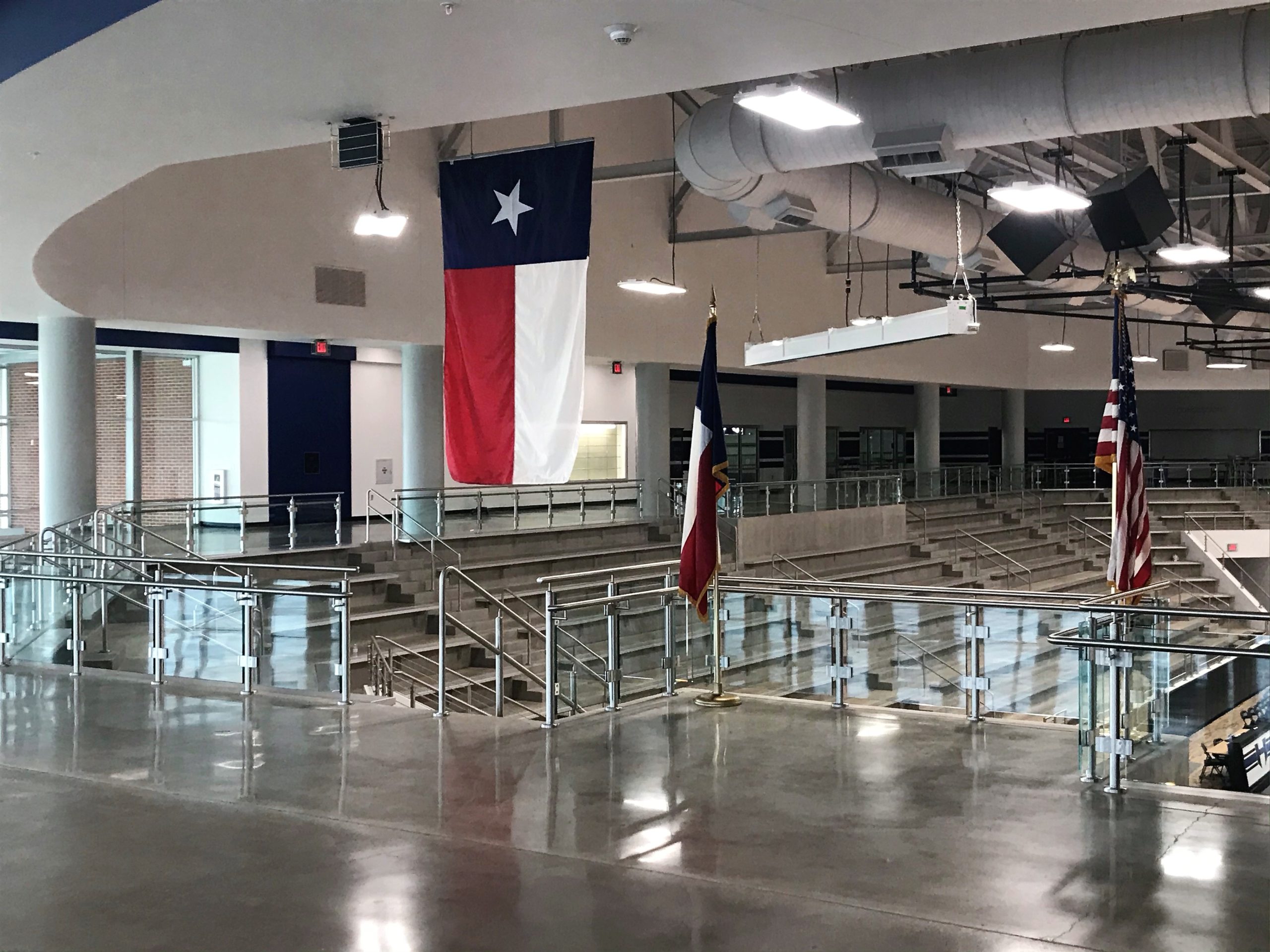 Pre-engineered modular railing systems offer architects a centralized solution for designing their desired railings in accordance with their project requirements. As opposed to using a local metal fabricator, pre-engineered options are more efficient and reliable and result in shorter installation times, lower project costs, and a more coherent project schedule.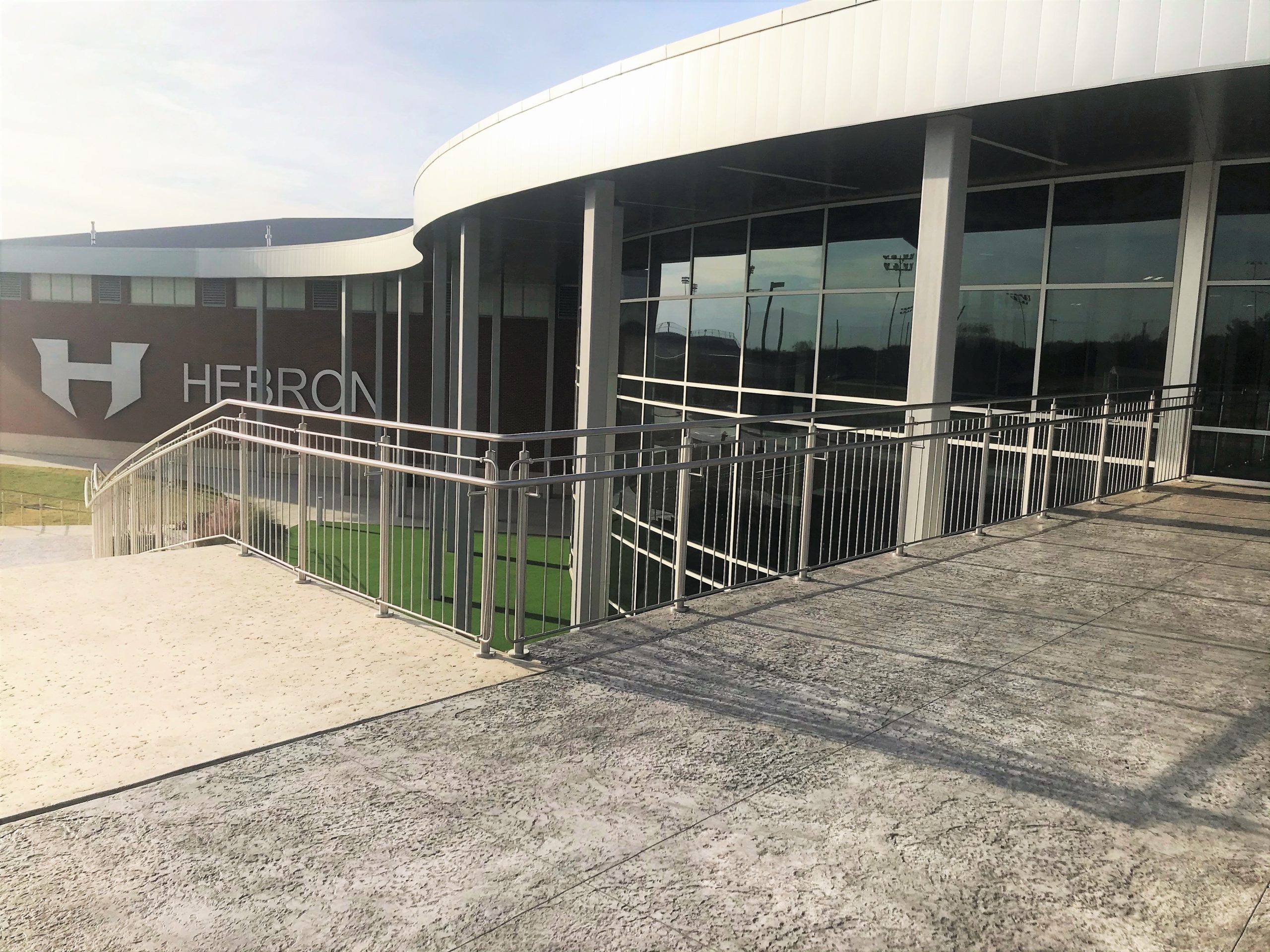 The building's exterior features HDI's CIRCUM™ Round railings with picket infill providing security and style with a fresh, modern design. HDI's CIRCUM™  Round railings with glass infill are installed in the interior of the building providing spectators with unobstructed 360-degree views of the athletic courts below.
HDI's laminated glass infill is available in a variety of colors, tints and tones. It can also be curved or straight for enhanced appearance flexibility. All HDI railings are designed to meet and exceed industry standards with regard to durability. Our materials are therefore a natural choice for LEED material requirements that focus on durability and low maintenance.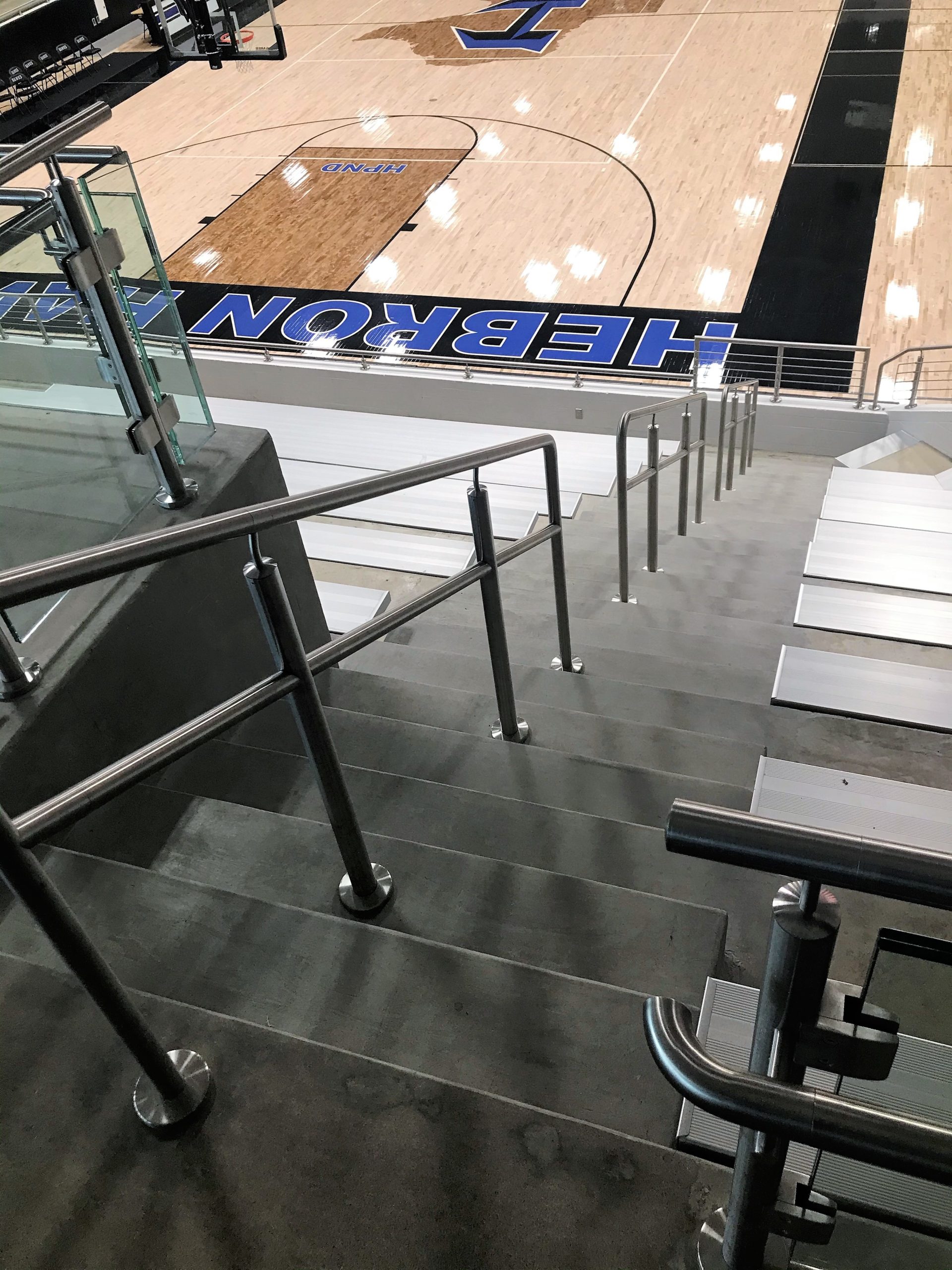 When building professionals need a railing system that can keep up with industry demands they turn to HDI Railings. HDI would welcome the opportunity to partner with you on your next project. Please contact a regional sales manager today.
July 13, 2022 Members 1st Federal Credit Union began construction on their brand new headquarters in Hampden Township, Pennsylvania, in August of 2020 and finished the project in early 2022. The  building's architects selected HDI Railing's Optik™...
Read more
June 15, 2022 Virtual reality and technological advancements are changing the video game industry. The Rockville, Maryland headquarters of ZeniMax, the leading publisher of award-winning video games such as The Elder Scrolls® and Fallout® franchises, underwent a...
Read more