How to Locate and Choose a Handrail Designer
Published 03/15/18
Last Edited 05/07/19
Often, the hardest part of getting a design project off the ground is selecting the right vendor to work with. We've compiled a list of common questions architects, designers, and contractors face when selecting a commercial railing company. The right company can help you achieve your vision while working within your budget and schedule — without compromising the integrity of the design or products.
Can I create a custom railing design and still stay on budget?
To match your unique vision, you need a versatile railing supplier — but custom designs frequently come with trade-offs on price point or schedule. Choosing a designer who offers pre-engineered railing systems with customizable elements (such as infill options and attachments, LED lighting, and wood railings) will allow you to stay on budget and schedule without compromising your aesthetic.
HDI's unique approach to design gives you the opportunity to outfit a railing system with a wide variety of attachments, infill types, and other accessories—allowing for extensive customization within our pre-engineered railing systems. At HDI, custom designs are the standard.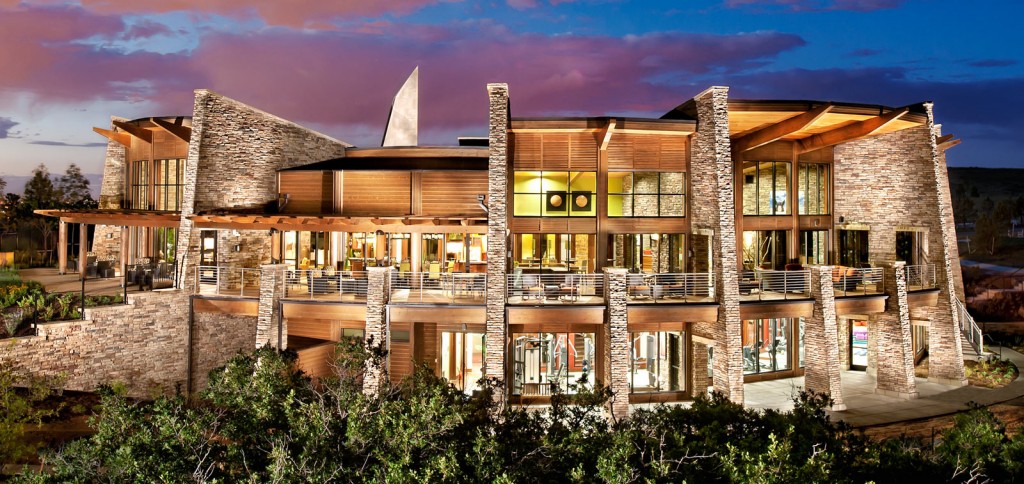 Does your handrail designer provide corresponding infill and lighting options?
Without corresponding infill and lighting options, your overall vision for your railings can quickly unravel. A handrail designer who can provide an all-in-one system saves you the inconvenience and risk of multiple quotes, contractors, and installations.
HDI Railing Systems provides a broad range of infill panel materials that allow you, the designer, flexibility to select the most appropriate, desired material for your particular projects. LED lighted railings by HDI are available for guardrails and handrails in a variety of colors and beam spreads. Illumination is provided using concealed, internally wired LED fixtures to brighten walking surfaces adjacent to the railings.
Can your handrail designer provide a digital prototype?
HDI is the only handrail manufacturer to employ the building information modeling software Revit during the design phase. Revit modeling allows us to incorporate our custom handrail systems into your current blueprints to produce a visual prototype of your railing system in its future environment. This software, coupled with HDI's rendering processes, can produce images which show far more detail than standard drafting software.
Is your handrail code compliant?
Railing systems are ultimately life safety products, so assessing compliance and safety requirements is essential before choosing a handrail designer.
HDI's railing systems are shipped completely engineered to comply with the existing, applicable building codes. Furthermore, HDI's technical sales team has the experience and resources to plan your railing system with local building codes and ADA codes in mind. Even for a minimalist style, count on HDI's product engineering to meet and exceed the building codes for safety.
Can your handrail designer ship pre-assembled products?
On-site fabrication has been the traditional approach for most railing system installers, but did you know that pre-assembled railing options exist?
Unlike on-site fabrication, where railings arrive at the construction site in a semi-finished, unassembled state, HDI pre-engineering railings arrive ready to install using mechanical connections instead of welding.
After measurements are taken on site, drawings specifically tailored to the project are made of the desired railing system. These drawings lead to custom-made parts and assemblies that are thoroughly checked by a quality inspector in HDI's facility. When your products arrive on site, they can be installed quickly with the assistance of pre-fabricated assemblies and installation guidelines.

Can your handrail designer also provide installation on site?
For projects that involve complete installation services, HDI installers travel to your job side and directly install your custom railing system. These teams are experienced in reading drawings, installing HDI's railing systems, as well as working alongside other construction teams. This service is a smart option, especially for complicated installations or sites where HDI-specific experience is a guarantee for success.
HDI's question for you: Do you want to make a statement?
Some scenarios call for railings that serve as more of an understated safety feature—sometimes that's all you need.
However, if you are looking to make a big impression, speak to an HDI Rep about custom railings. Our complete railing systems and complementary lighting systems can heighten the overall impact of your design.
Ready to get started with HDI?