The Apex™ Aluminum Railing Solution
Published 08/28/23
Last Edited 08/30/23
In the realm of contemporary construction, the allure of aluminum railings is on a steady rise. These railings are attractive and versatile, allowing architects to achieve stunning aesthetics while still providing a safe and secure environment.  Architects often strive to integrate sustainable elements seamlessly into their designs, especially when renovating classic or historic structures.
Redefining Railing Solutions
Railing systems offer the potential for sustainable enhancement as architects undertake significant upgrades to existing designs. The Apex™ Railing System, crafted from high-quality 6063-T6 grade aluminum, boasts an impressive lifespan but also champions recyclability. A precision mechanical threaded connection is not just about aesthetics; it ensures a long-lasting fit.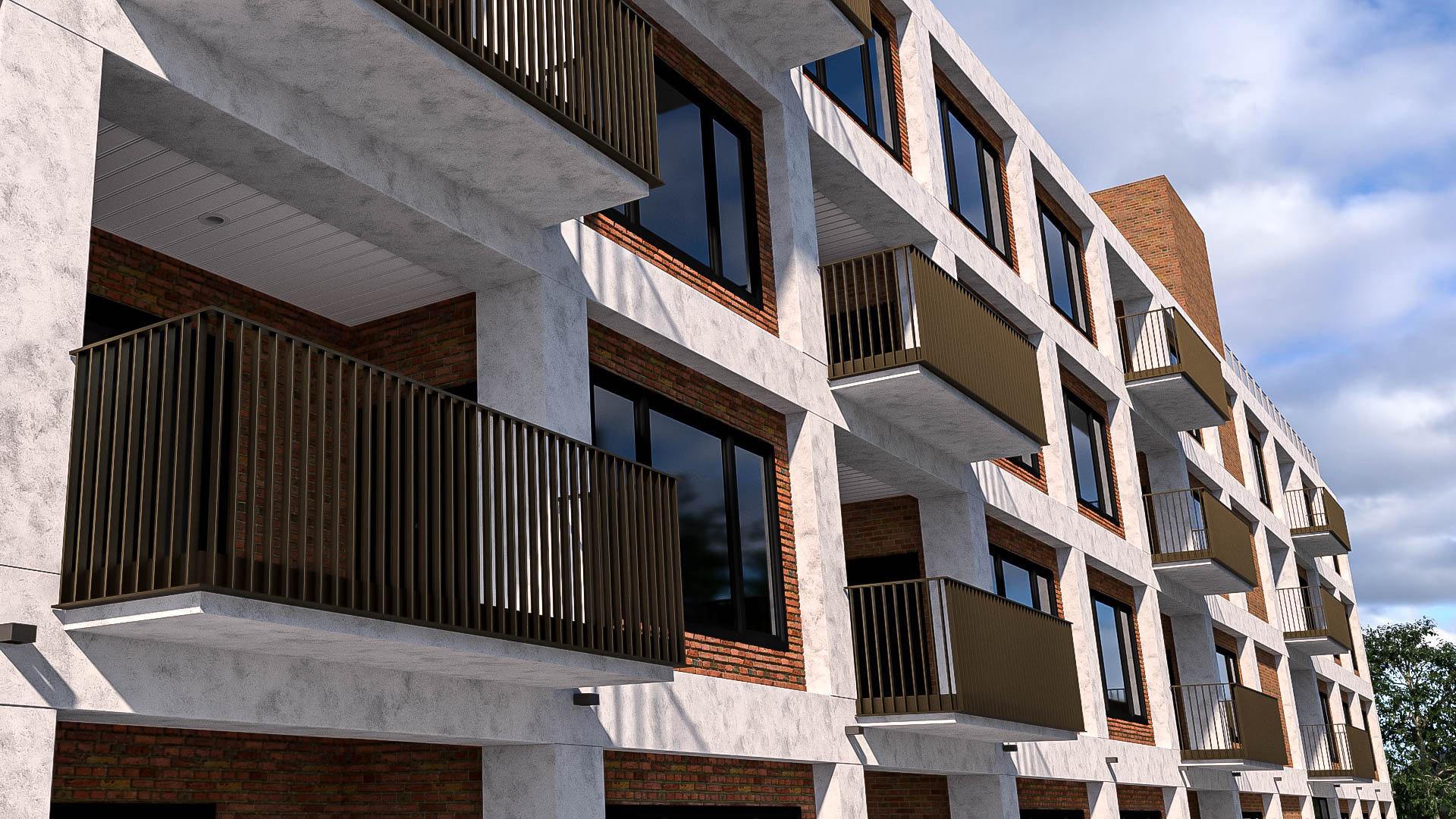 More Than Looks: The Apex™ Story
Apex™ railings are about more than function. They reflect a blend of careful design and craftsmanship. The rectangular post design offers safety and elegance. No matter if your space is modern or classic, Apex™ brings it all together. Its timeless design will complement any exterior or interior space. It is made of durable material that is designed to last. Apex™ railings are the perfect way to add beauty and style to your project.
Durability
Meets

Design

Built from 6063-T6 grade aluminum, Apex™ marries robustness with finesse. Thoughtfully designed and engineered using precision hidden mechanical threaded connections which is a key feature to its streamlined appearance as it provides the necessary strength required without having to be welded like many other railing systems do. 6063-T6 grade aluminum is very strong and durable, with a tensile strength of at least 33,000 psi, making it one of the strongest aluminum alloys available. Apex™ offers an extensive palette of powder-coated standard colors, and for those seeking unique touches, custom options abound.

Tactile Elegance: The Handrail Experience
Yet, it's the attached handrails that truly engage with the human experience. Choose from a tactile palette of powder-coated color options, brushed stainless steel, or an array of hardwoods, whether natural or stained as your attached handrail of choice.

A Commitment to Sustainability
In today's world, where sustainability is not a choice but a responsibility, Apex™ takes a step forward with its 100% recyclable nature. Choosing Apex™ is a nod to design brilliance and environmental stewardship.
Embrace the Future with Apex™
Conclusively, the Apex™ Railing System is the embodiment of architectural ethos, offering a visionary solution that beautifully merges form and function. Experience the future with Apex™, and transform your visions into lasting architectural masterpieces. Embrace the evolution. Visit our website and etch your legacy with innovation.