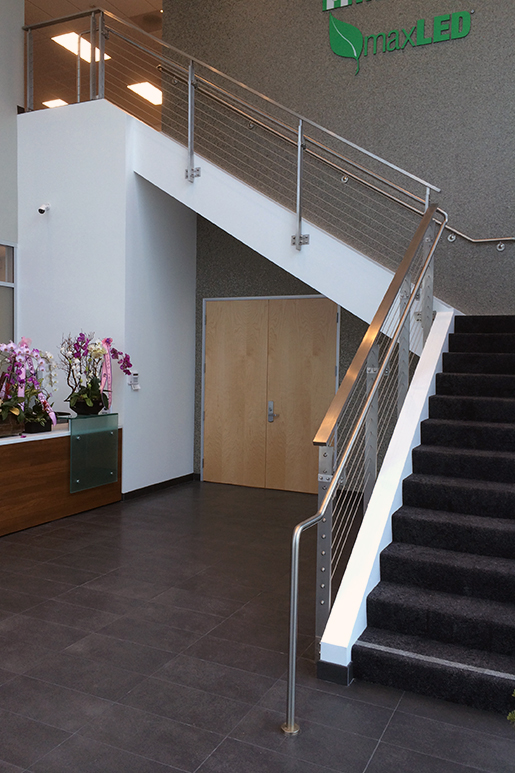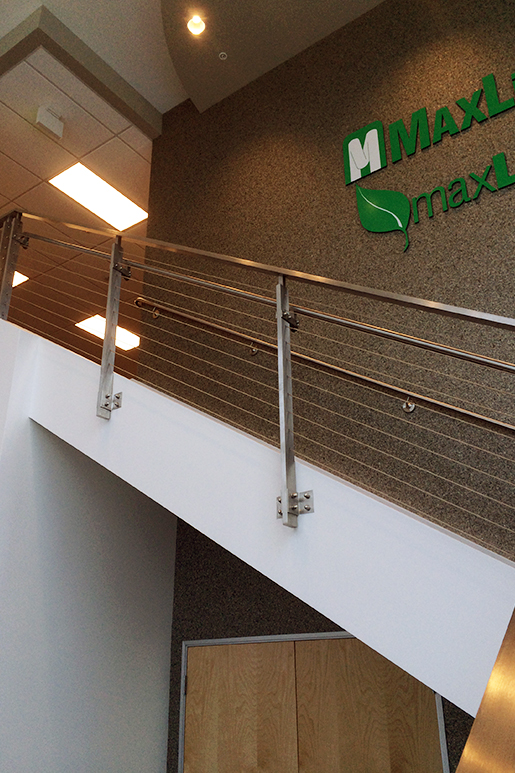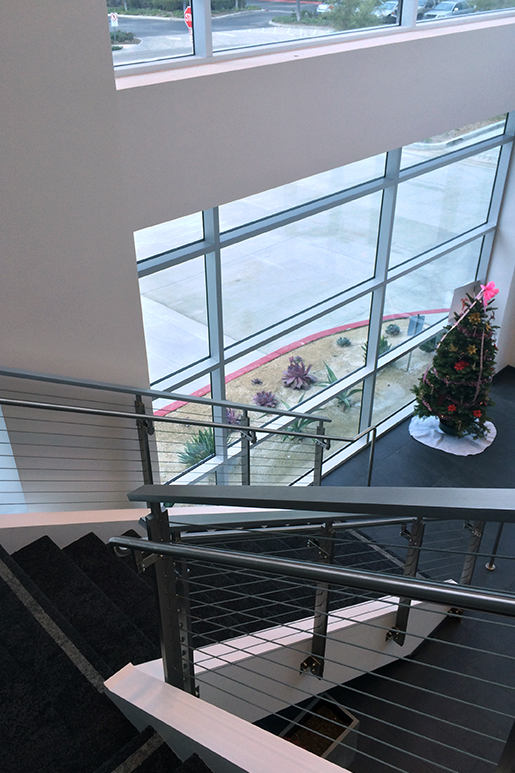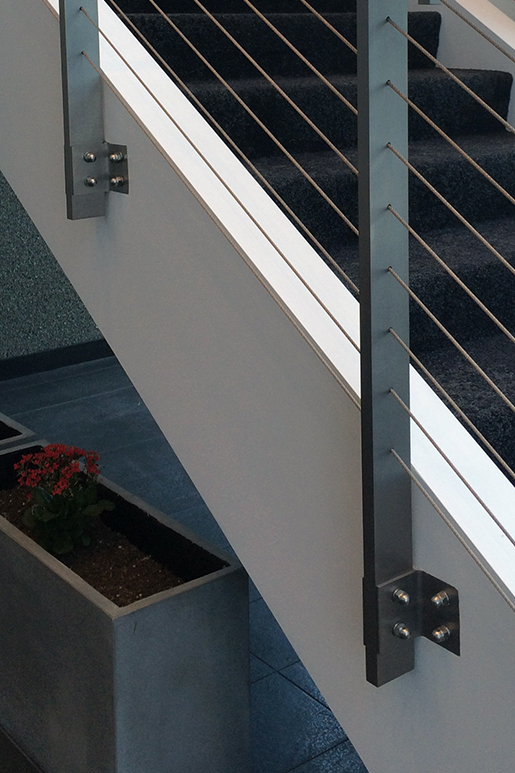 HDI stainless steel cable railing is available in the KOTO railing system. KOTO is designed specifically for cable infill rails using suitable materials for the unique loading requirements inherent in tensioned cables railings whilst maintaining simple aesthetic elegance.
All infill cables is stainless steel, type 316, provided by HDI Railing Systems, 3/16″ (5mm) diameter stranded wire with stainless steel wire core.
Koto is manufactured from high quality stainless steel AISI 304 or 316 that is corrosion resistant, for interior and exterior applications with a variety of fastenings including Surface, Side, Welded and Core mounting.