Wheaton Library installs Optik and Ferric railings in their new facility
Request a Quote
March 9th, 2020 -
Opened in September of 2019, Wheaton Library and Community Recreation Center in Montgomery county MD, provides residents with a welcoming shared space in an environmentally friendly building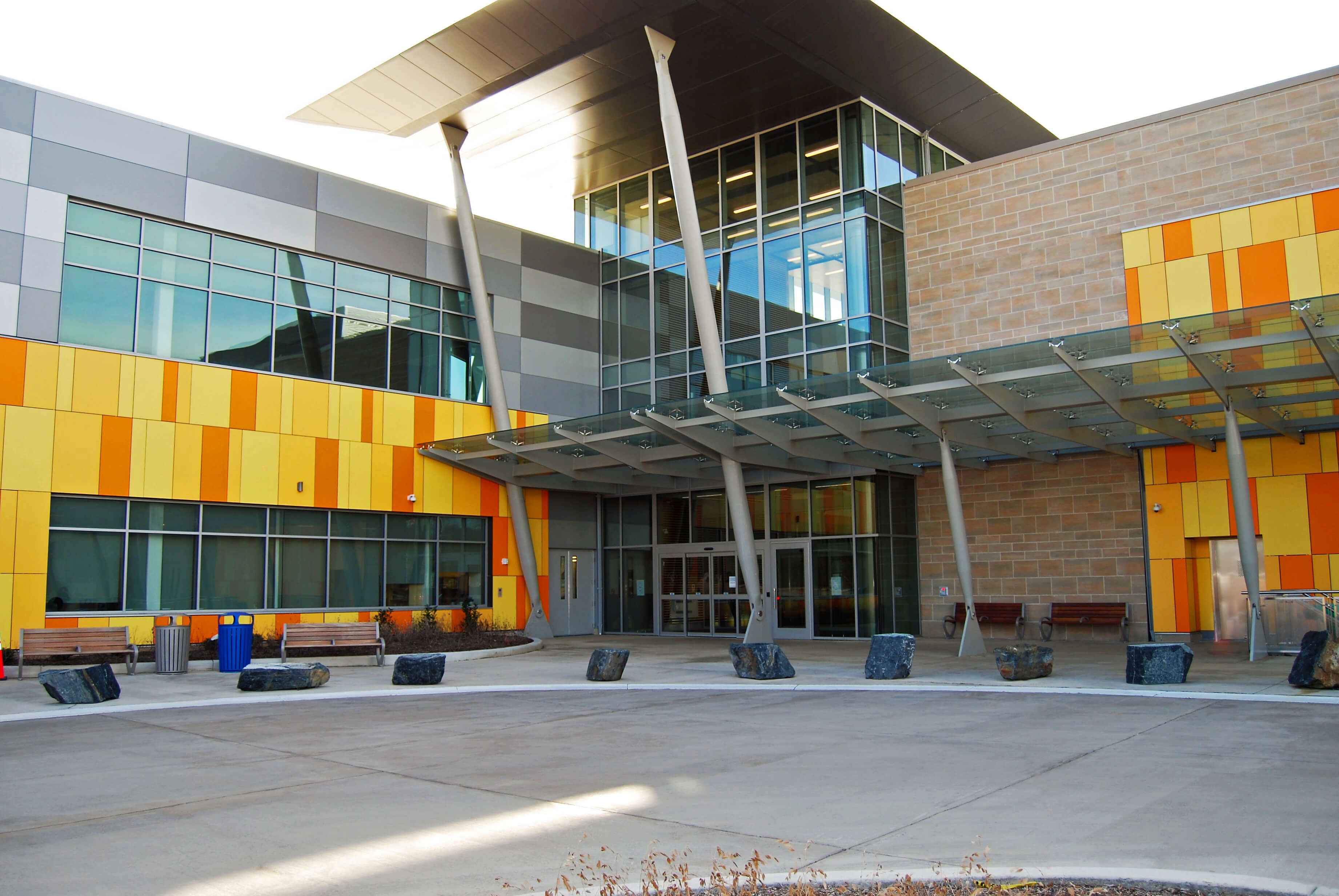 Railing System: Optik Boss and Ferric railing system
Location: Wheaton Library and Community Recreation Center, Montgomery county MD
Architect: G+P Architects
Contractor: Commercial Window Solutions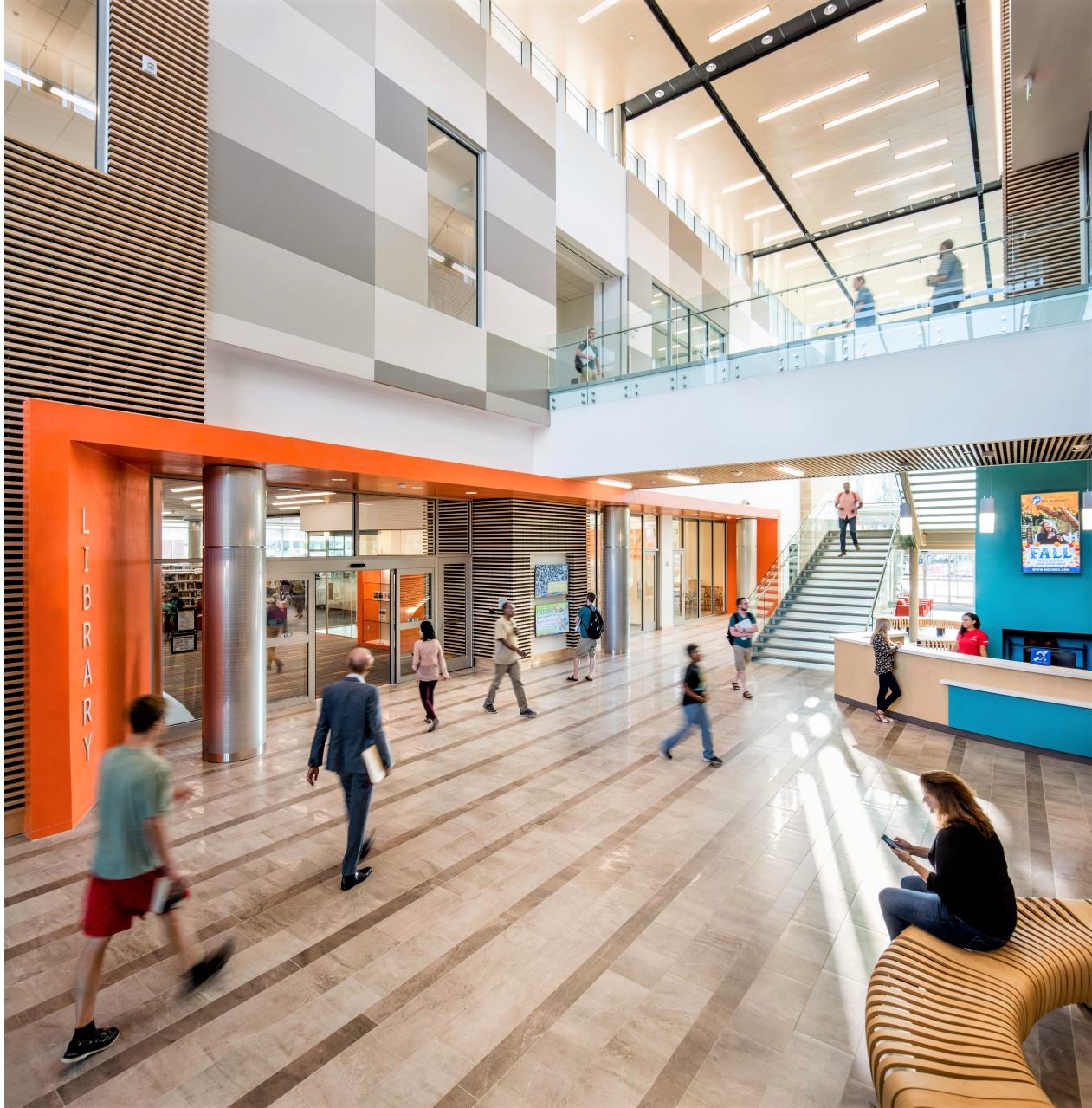 Opened in September 2019, the new co-located facility is comprised of the library, recreation center, Friends of the Library used bookstore and a parking garage located underneath the building. HDI Ferric™ and Optik Boss railing systems serve as a critical connecting point to the multifaceted site design, which features entrances and lobbies at multiple levels.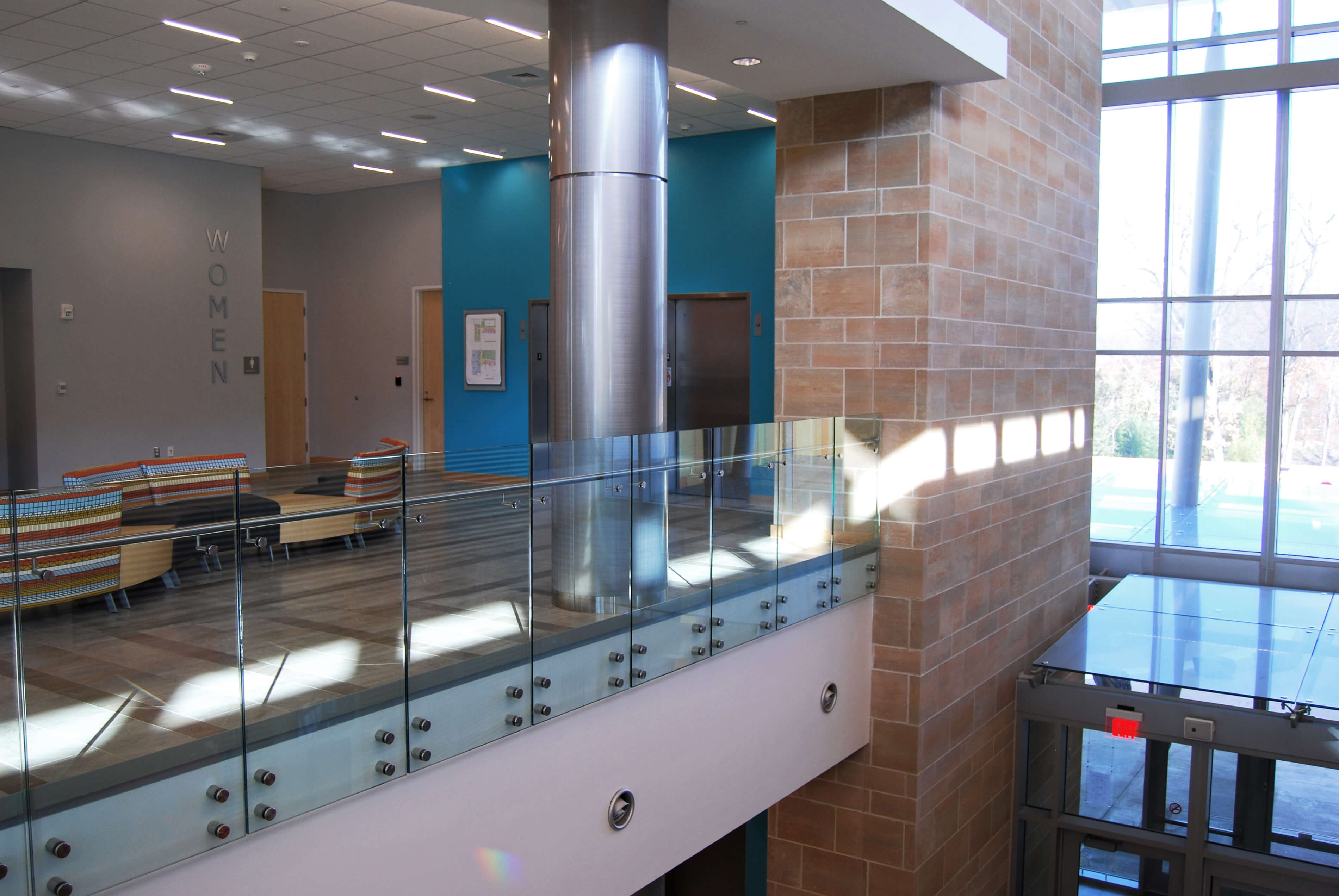 The 92,000 square foot complex consolidates the library and rec center into one central area featuring gathering spaces that attract community members of all ages and provide access to technology and diverse programming.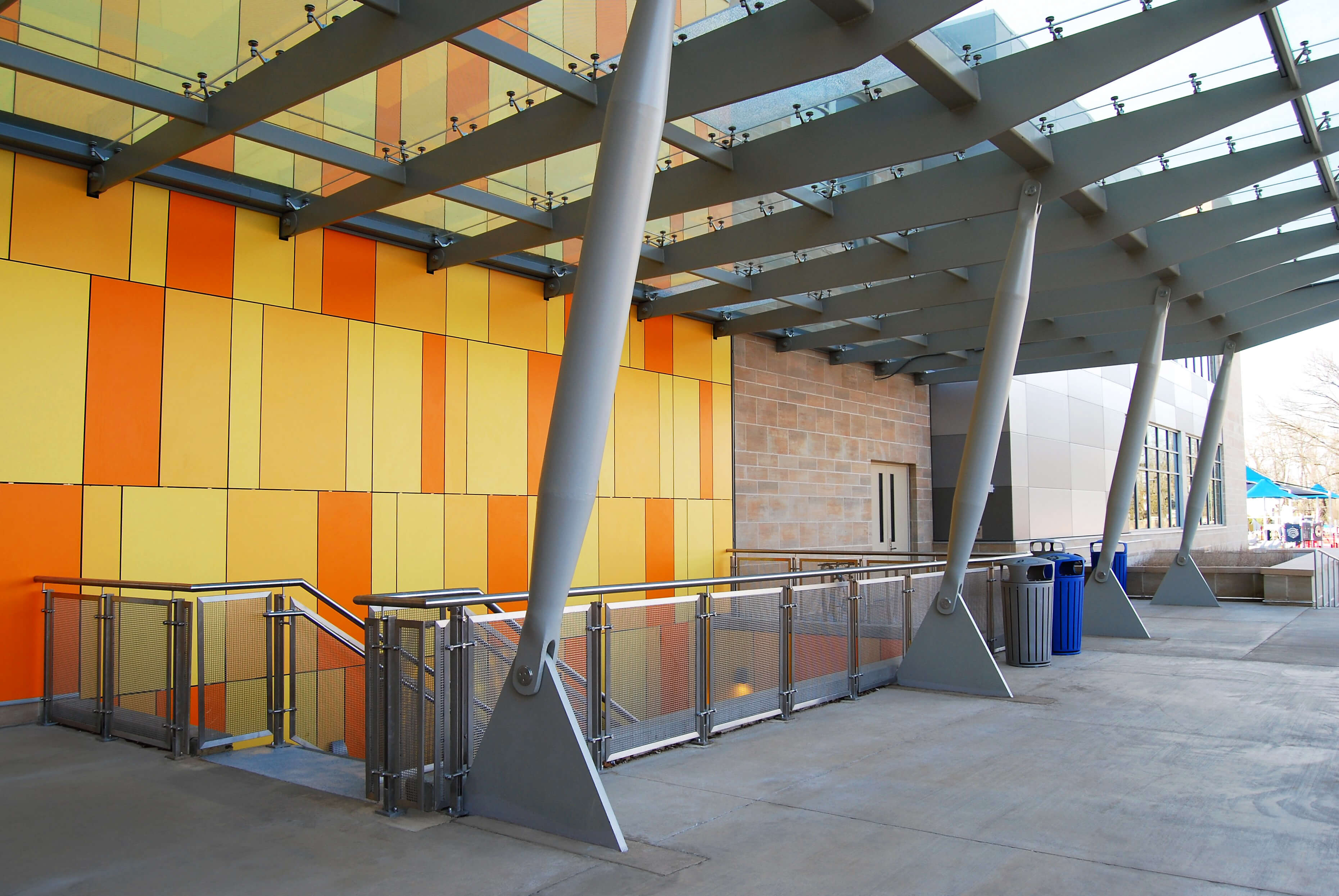 The Ferric railing system, with a brushed finish and high quality 316 stainless steel components, was chosen to withstand the outdoor environment. The sleek exterior railing install is enhanced by the perforated stainless steel infill panels providing an elegant sense of security. Sustainable building materials, coupled with a compact installation footprint contribute to LEED silver certification at Wheaton Library and  Community Recreation Center. G+P Architects designed the facility with room for future PV panels on the roof for renewable energy and vegetative roof areas for stormwater management.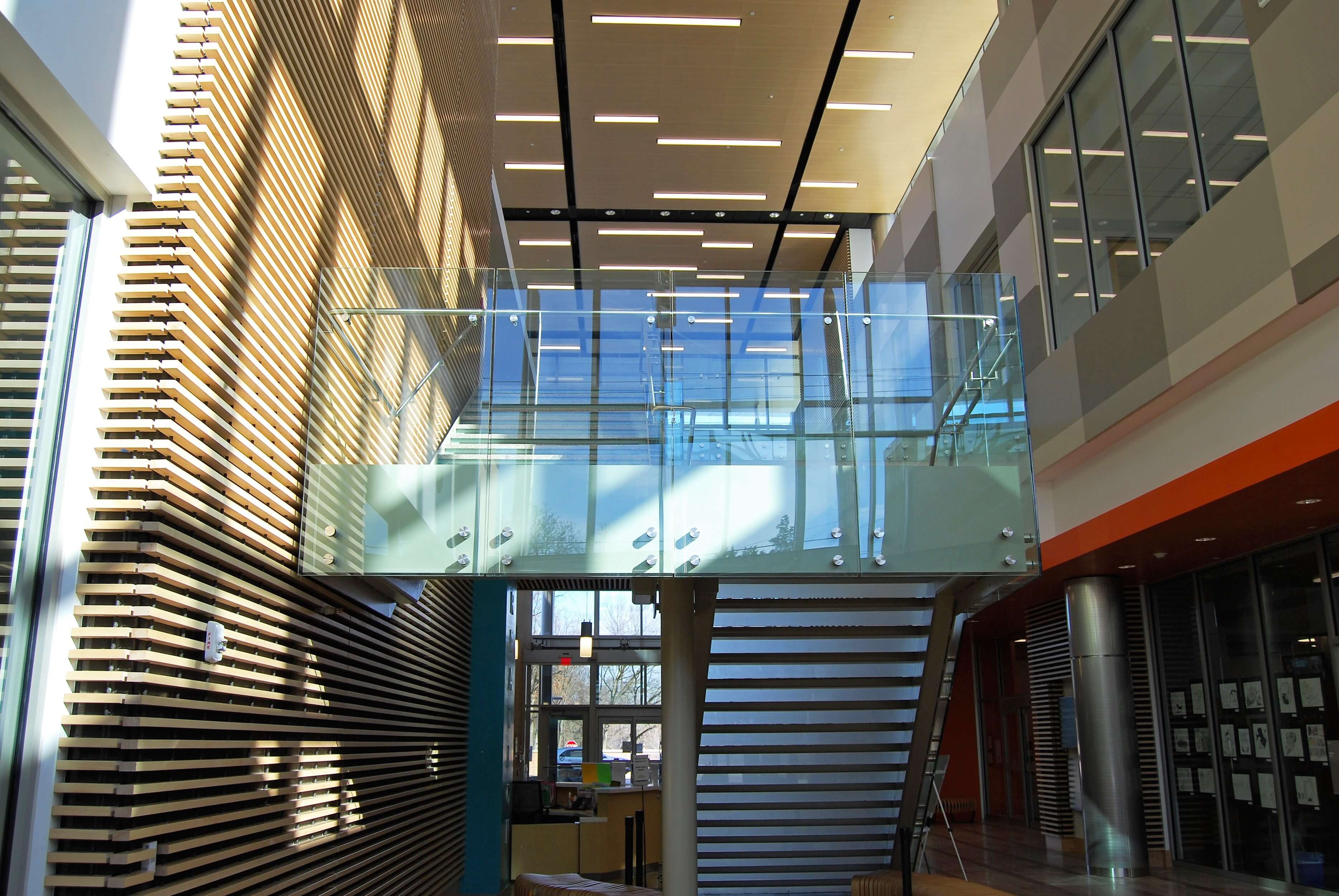 "This building is an important part of the county's efforts to reinvigorate the Wheaton area, and is a good example of trying to think differently about how we approach our services to the community in this one building." said Montgomery County Executive Marc Elrich.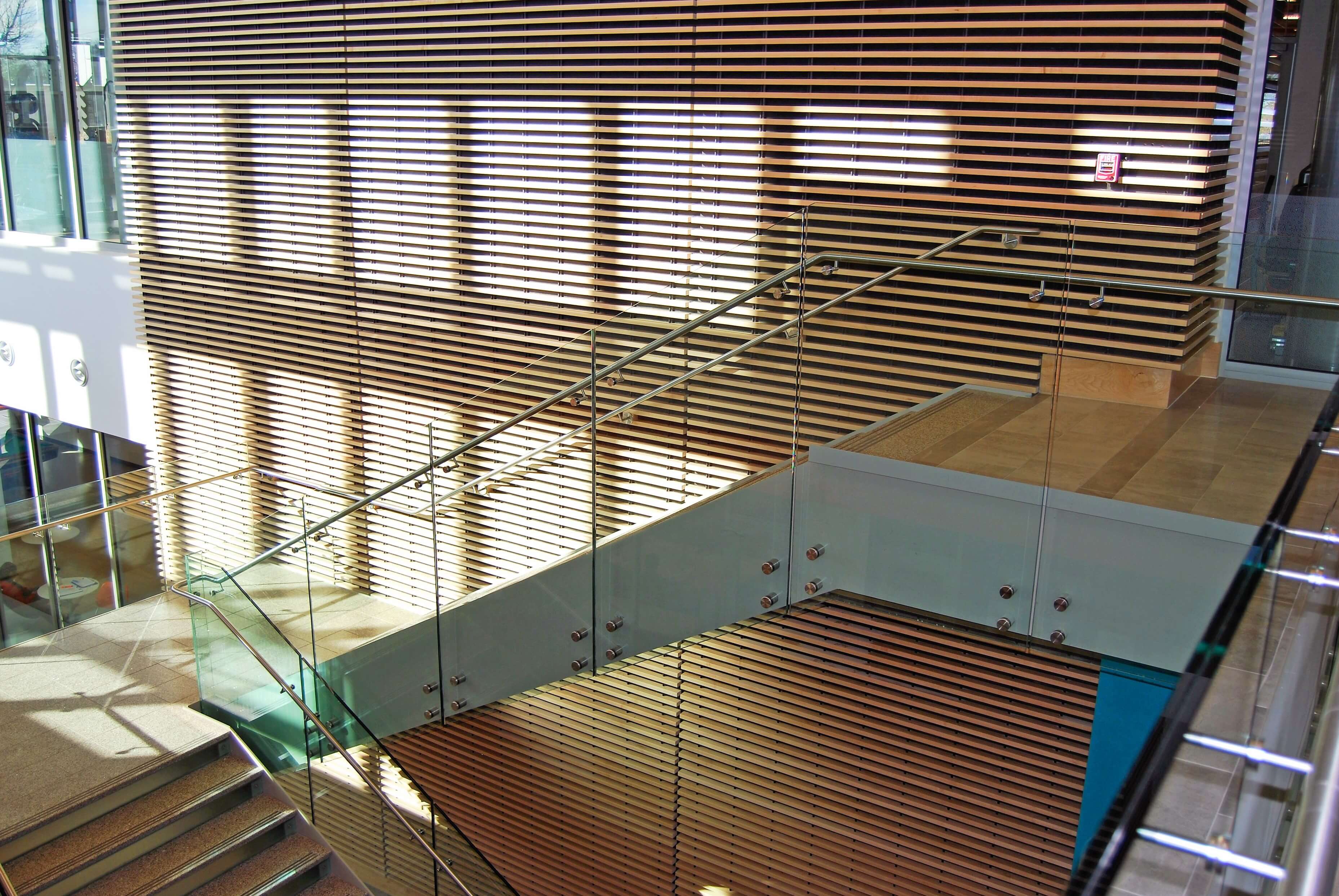 HDI offers everything you need to create the ideal railing system for your next project. Our extensive experience and commitment to clients has led to new solutions, including LEED Certification and guaranteed building code compliance services. To find out which services our skilled sales support team can provide for your next project, please see the link below.
May 14, 2020 Pittsburgh Theological Seminary is a graduate theological school of the Presbyterian Church, located on a captivating 13-acre campus in the East Liberty/ Highland Park area, just east of the city of Pittsburgh. When the seminary...
Read more
April 2, 2020 After three years in the making, Vanderbilt Divinity School recently unveiled an environmentally friendly addition to their campus. Built to serve as a welcoming gathering place for the community, HDI railings played an integral...
Read more