June 14th, 2019 -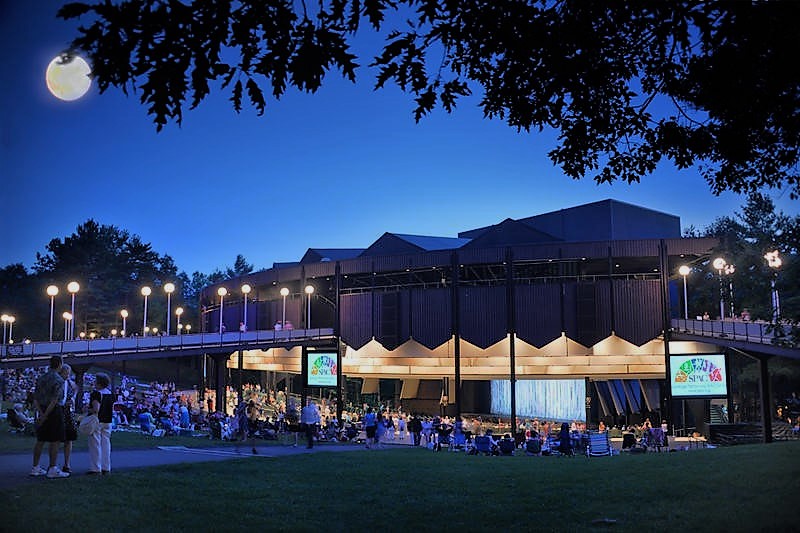 Recognized as a world-class venue for music the Saratoga Performing Arts Center (SPAC) is a large amphitheater located in Saratoga Springs, New York. SPAC was chosen as the site for the 2013 Farm Aid festival and is the summer home of the New York Ballet and the Philadelphia Orchestra. In 2018 the Regional Economic Development Council Initiative awarded the performing arts center $1.7m toward renovating their 55-year-old facility. In addition, the NYC Office of Parks, Recreation and Historic Preservation awarded the facility $1.75m to upgrade their ramps and lighting. Completely new railings were needed for the four ramps entering and exiting the building. HDI's Ferric railing system with LED lighting and glass infill panels was a clear choice providing the necessary holding power to meet SPAC's vision of a best in class facility.
With SPAC's amphitheater hosting hundreds of thousands of visitors per year, ensuring safe walkways was absolutely crucial. The new renovations and marketing campaigns are set to see SPAC's visitor rate significantly increase in the coming years, so HDI's Ferric railing system proved an excellent choice for the highly trafficked areas.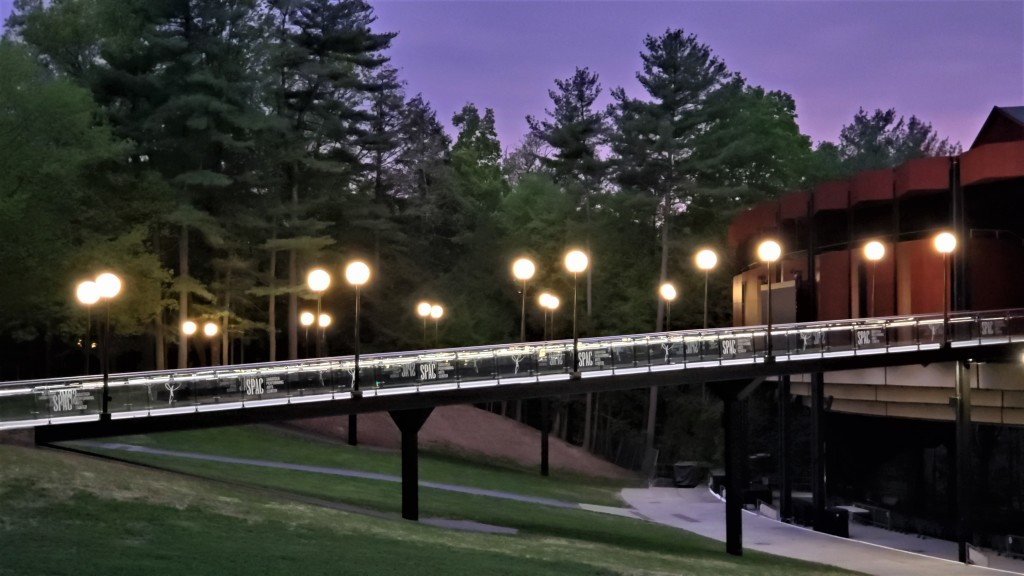 To maintain a minimalist look HDI engineered custom channels within the railing posts to keep the LED wiring hidden from view. With all wiring hidden within the post channels, the Ferric railing system provides a clean, elegant appearance whilst supporting the amphitheater's after dark performances by providing additional safety lighting. HDI supplied over 1,000 feet of LED railing for the Saratoga Performing Arts Center.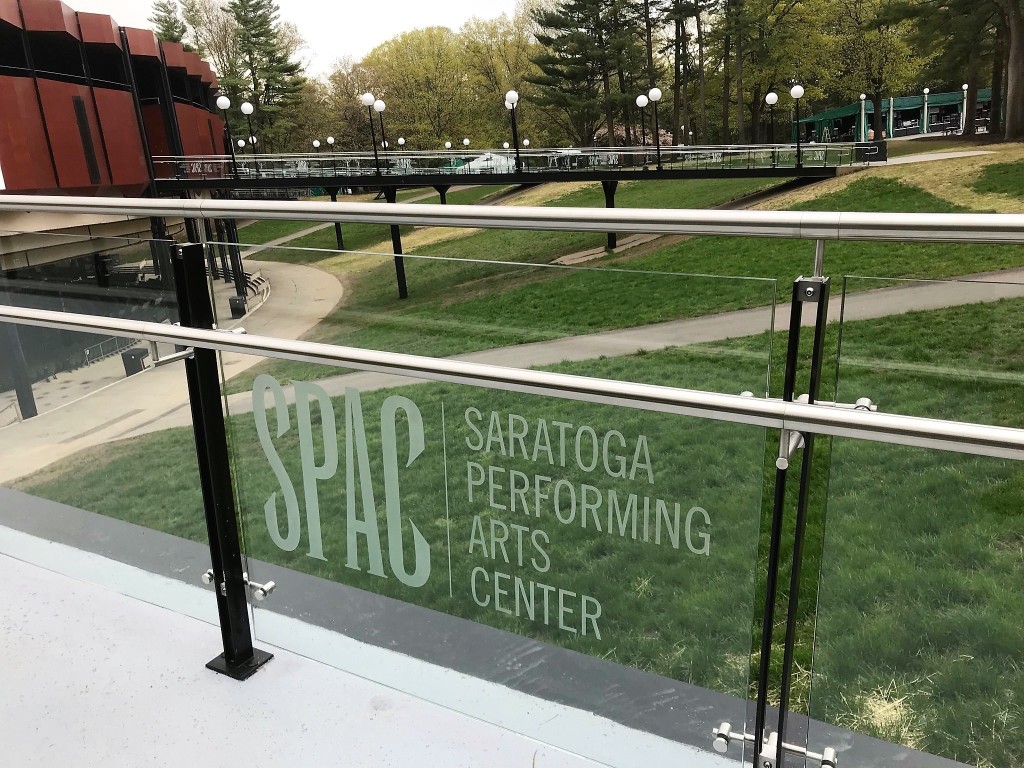 Tempered glass was chosen as the infill material with the SPAC logo sandblasted on 56 of the panels. As a method of raising funds for the center, local businesses will be given the opportunity to have their logo etched on a panel of glass. All 224 glass panels are identical in shape and size thereby giving SPAC the ability to interchange panels as they wish. Choosing a less expensive material or finish for a railing system may save money initially but it can prove costly in the long run. Consider future maintenance, cleaning, painting and upkeep costs when choosing which system is best for your outdoor application. SPAC's newly installed Ferric railing system meets their aesthetic design criteria with low maintenance, high strength, and durability.
HDI welcomes the opportunity to work with you to determine the best railing system for your next indoor or outdoor application.
May 14, 2020 Pittsburgh Theological Seminary is a graduate theological school of the Presbyterian Church, located on a captivating 13-acre campus in the East Liberty/ Highland Park area, just east of the city of Pittsburgh. When the seminary...
Read more
April 2, 2020 After three years in the making, Vanderbilt Divinity School recently unveiled an environmentally friendly addition to their campus. Built to serve as a welcoming gathering place for the community, HDI railings played an integral...
Read more