July 12th, 2019 -
After two years in the making, Hershey-based Penn State Health recently unveiled their new multispecialty medical facility spanning 76,000 square feet and housing multiple practices and specialty services to better care for Lancaster area families. Penn State Health— Central Pennsylvania's most comprehensive primary and specialty care provider for nearly 100,000 patients is now able to provide Lancaster area residents with a single, convenient location along Noll Drive in East Hempfield Township. Penn State Health turned to HDI for a railing system that could withstand high foot traffic from medical staff, patients and visitors.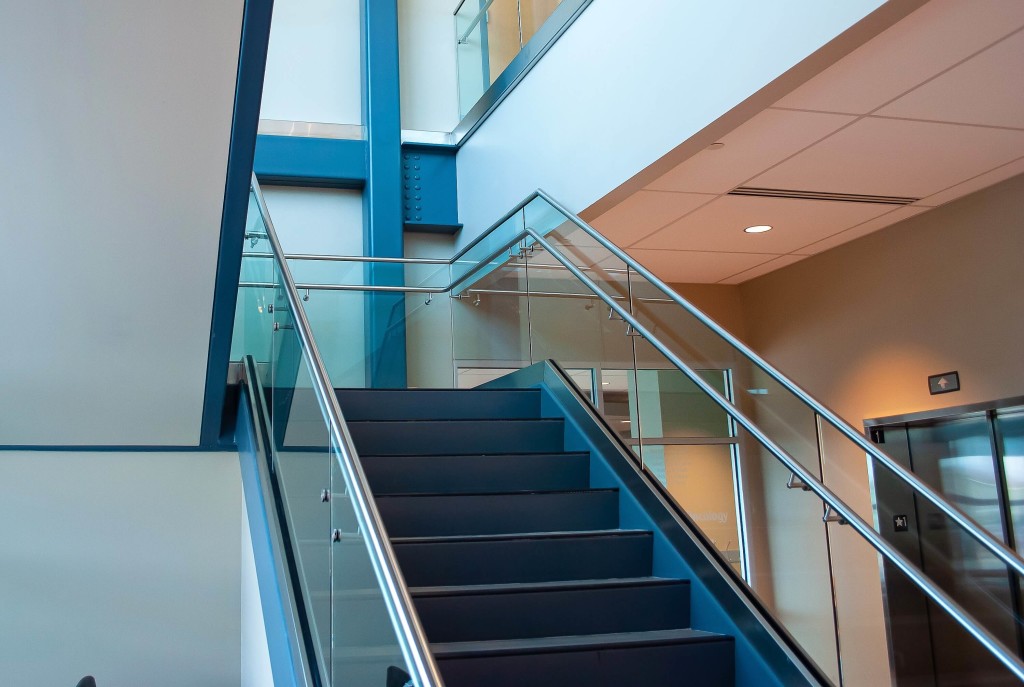 The Optik™ Shoe Railing system with tempered glass infill, stainless steel cap railing and stainless steel guardrail was selected to complement the building's modern interior. Glass infill panels and stainless cap rails were specially designed by HDI to achieve Mula Architect's vision and then custom built to fit seamlessly within the structure whilst remaining code compliant.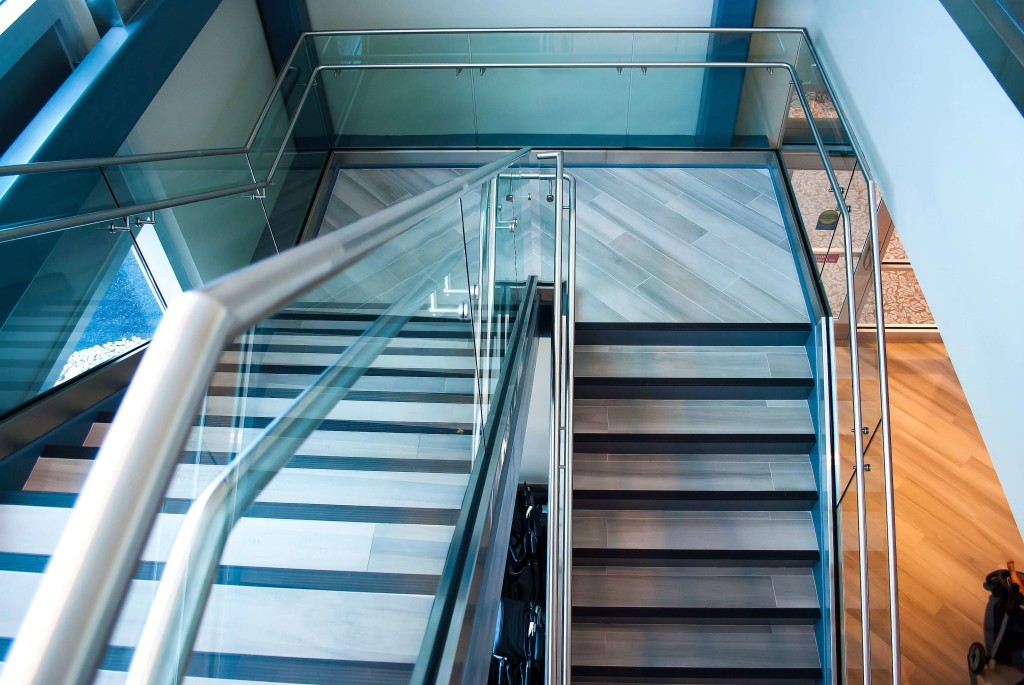 The Optik Shoe system is designed to offer users an unobtrusive look by giving the appearance of floating glass. A stainless steel covered channel supports glass panels that are secured in place using a patented disc lock system, providing a clean uninterrupted look while minimizing the need for on-site welding.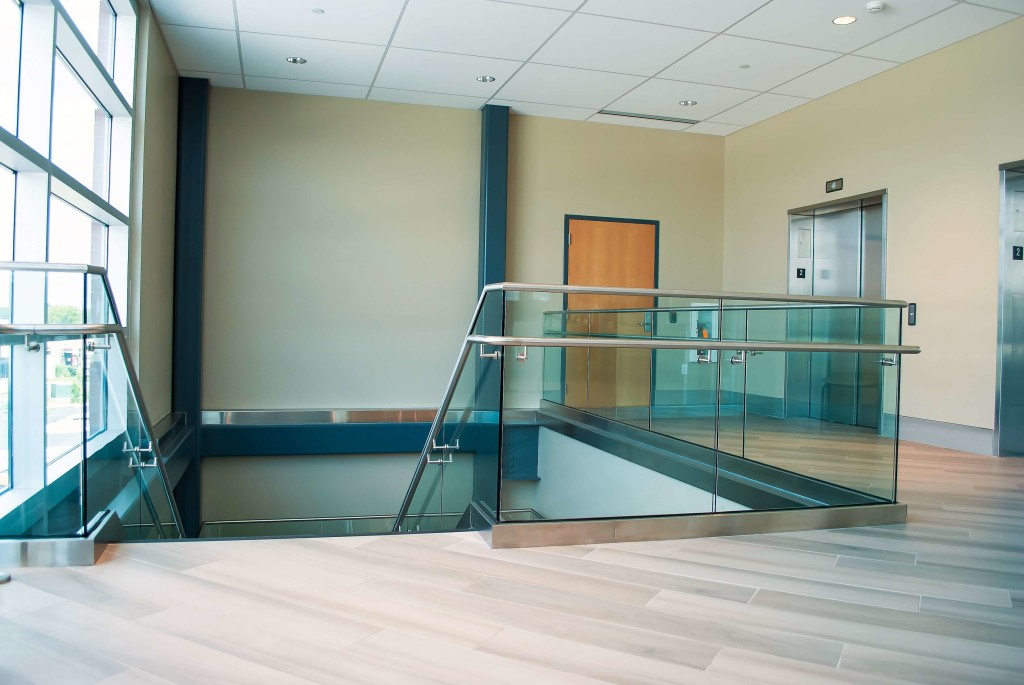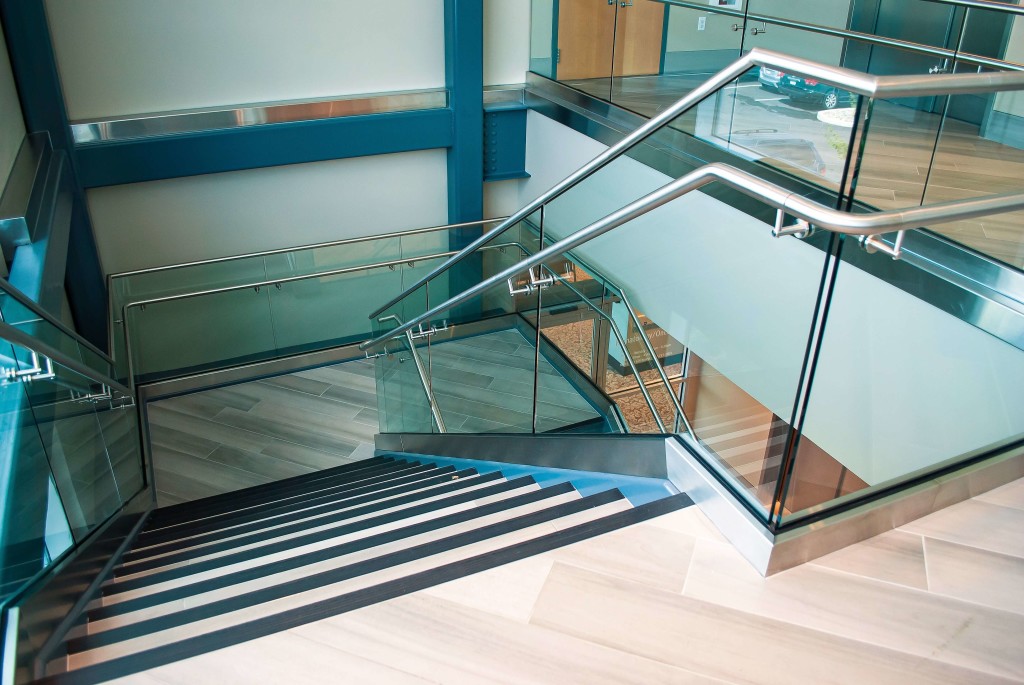 High-quality 304 stainless steel was selected for the indoor installation. From the cap railing down to the elbow supports every component of an HDI Railing system has gone through a rigorous quality control inspection. The guardrails consist of 1-1/2″ diameter rail through bolted with 1/2" diameter elbow supports and 1-1/2" diameter rosettes. The Optik Shoe's fastening base consists of 2-7/8" x 4 – ¼" aluminum with stainless steel cladding that can be surface, or side mounted with the option of embedding it into the floor for total concealment. For Penn Health's Lancaster facility, HDI's Optik Shoe railing system is surface mounted with its stainless steel cladded base exposed to match the side mounted railing segment for the second level balcony.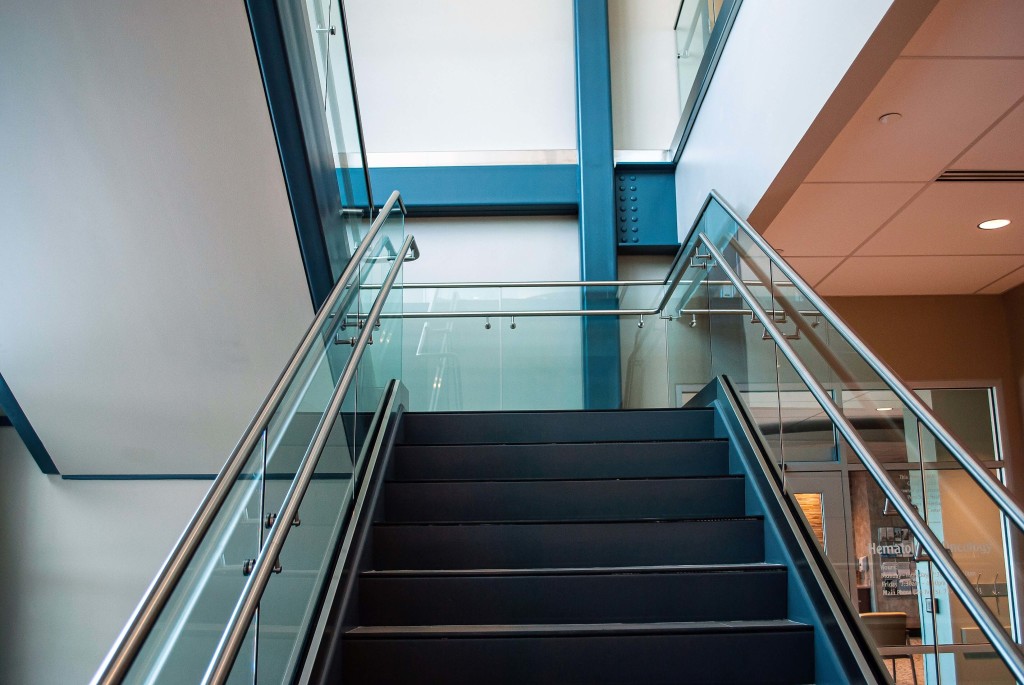 "Penn State Health's long-term goal is ensuring that patients across central Pennsylvania are within 10 minutes of our primary care providers and 20 minutes of a specialty care provider," said Dr.A. Craig Hillemeier, CEO of Penn State Health. Penn Health's Lancaster medical facility is already delivering high quality patient care for the Lancaster community with the help of 45 community-based primary care practitioners and Milton S. Hershey Medical Center specialists.
HDI offers a full spectrum of services ensuring projects are completed on time without sacrificing artistic vision. These services include sales and support, project coordination, field measuring, design, LEED compliance and installation. When construction professionals need a railing system that can keep up with industry demands, they turn to HDI. Please contact a regional sales manager today.
May 14, 2020 Pittsburgh Theological Seminary is a graduate theological school of the Presbyterian Church, located on a captivating 13-acre campus in the East Liberty/ Highland Park area, just east of the city of Pittsburgh. When the seminary...
Read more
April 2, 2020 After three years in the making, Vanderbilt Divinity School recently unveiled an environmentally friendly addition to their campus. Built to serve as a welcoming gathering place for the community, HDI railings played an integral...
Read more