June 24th, 2020 -
"K Street" is a major thoroughfare in the heart of Washington, DC's business district and the 2033 K Street office building is situated in the Golden Triangle neighborhood of the city. The Golden Triangle stretches from the front yard of the White House to Dupont Circle and is home to more than 3,000 organizations, 200 restaurants, 300 shops and retailers, 7 hotels, and 6 national parks.
When architecture firm Smith Group was tasked with designing office spaces within 2033 K Street, they consulted with HDI Railings to specify and install a railing system that would support their design intentions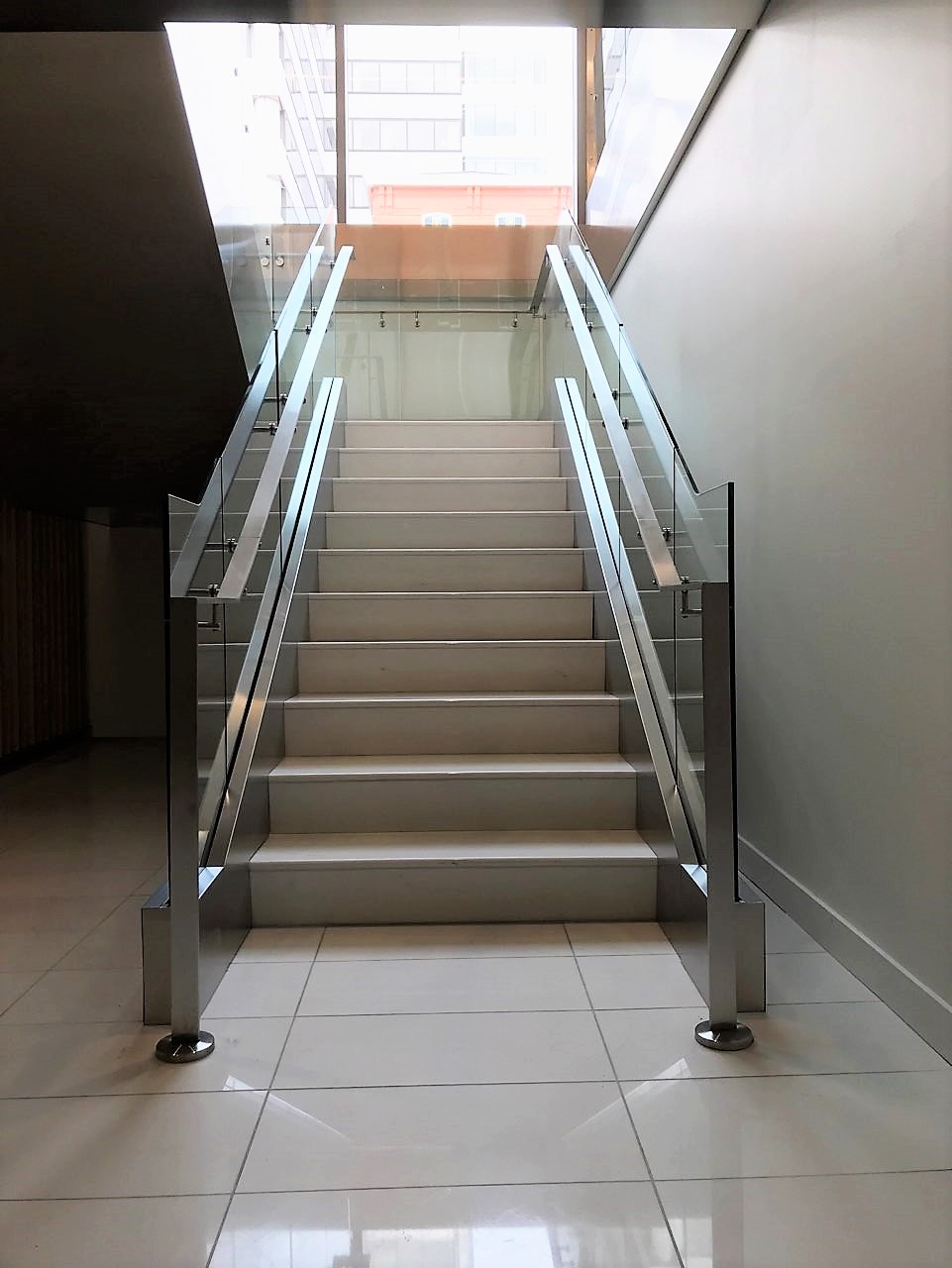 Railing System: Optik Shoe railing system with flat bar handrail
Location: 2033 K Street, DC
Architect: SmithGroup
Contractor: Harvey Cleary
The railing system of choice was Optik Shoe by HDI Railing Systems, designed to offer users an unobtrusive look by giving the appearance of a floating glass system. A stainless steel covered channel supports glass panels that are secured in place using a patented disc lock system, providing a clean uninterrupted look.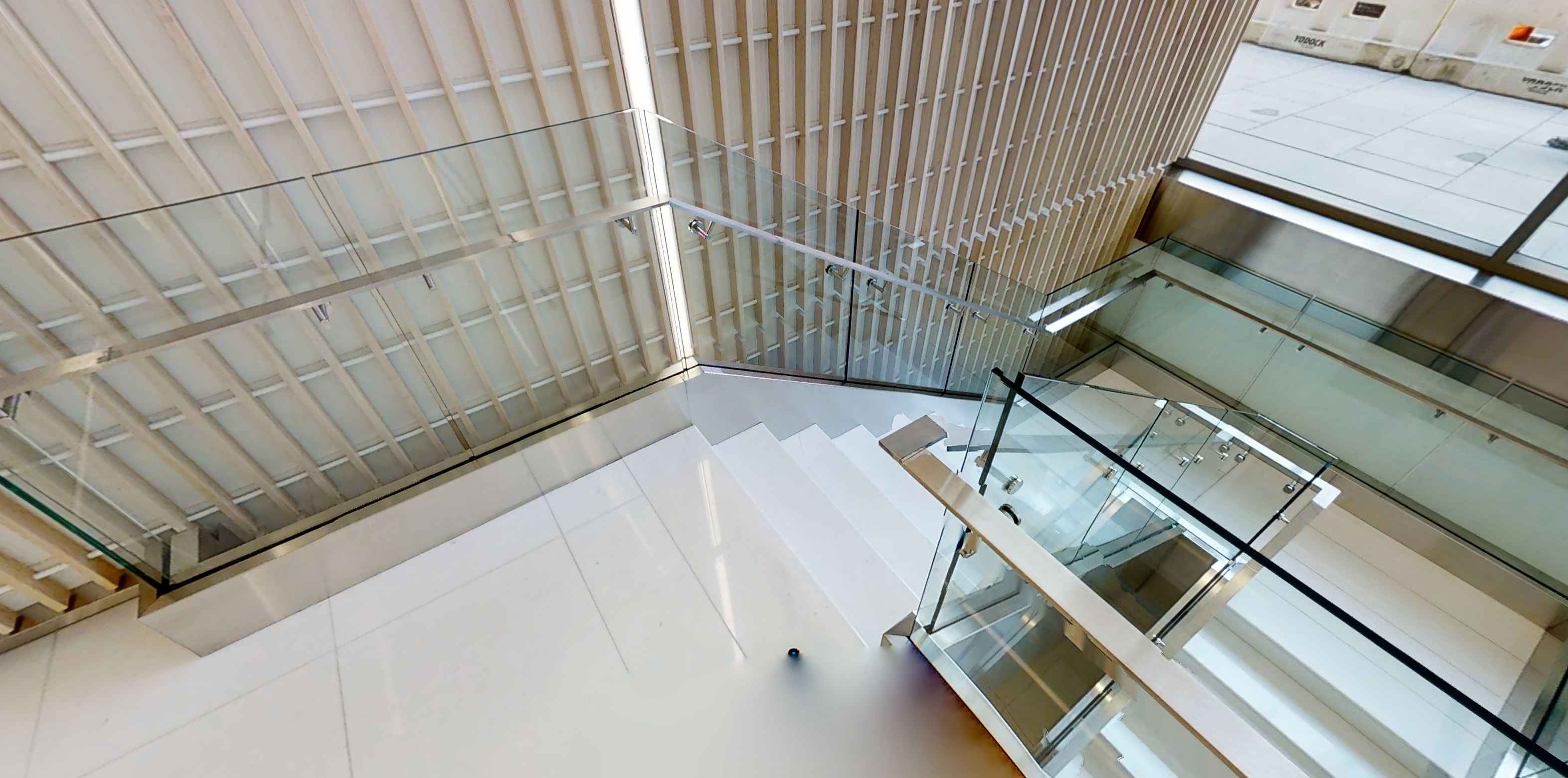 The unique 304 stainless steel flat bar used for the handrails is complemented by parallel stainless channels that provide a bespoke aesthetic. The system is designed to maintain an open feel allowing maximum visibility for spectacular interior spaces such as this.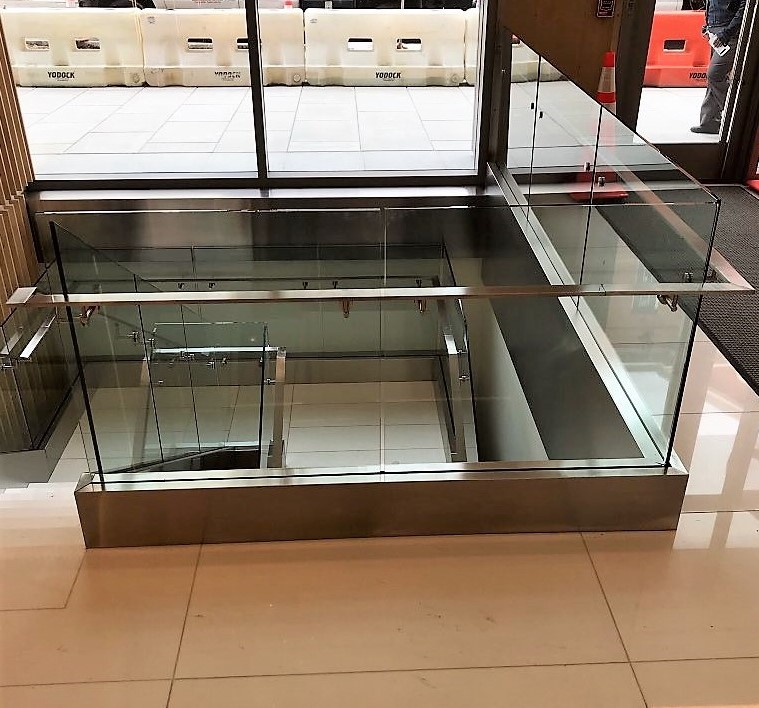 High quality 304 stainless steel was selected for the indoor installation. From the hand railing down to the elbow supports every component of an HDI Railing system has gone through a rigorous quality control inspection. The Optik Shoe's fastening base consists of 2-7/8" x 4 – ¼" aluminum with stainless steel cladding that can be surface or side mounted with the option of embedding it into the floor for total concealment. The Optik Shoe railing system is engineered to provide the highest level of security required by building codes, but the minimalist approach still provides a floating glass appearance allowing the feeling of a vast open space.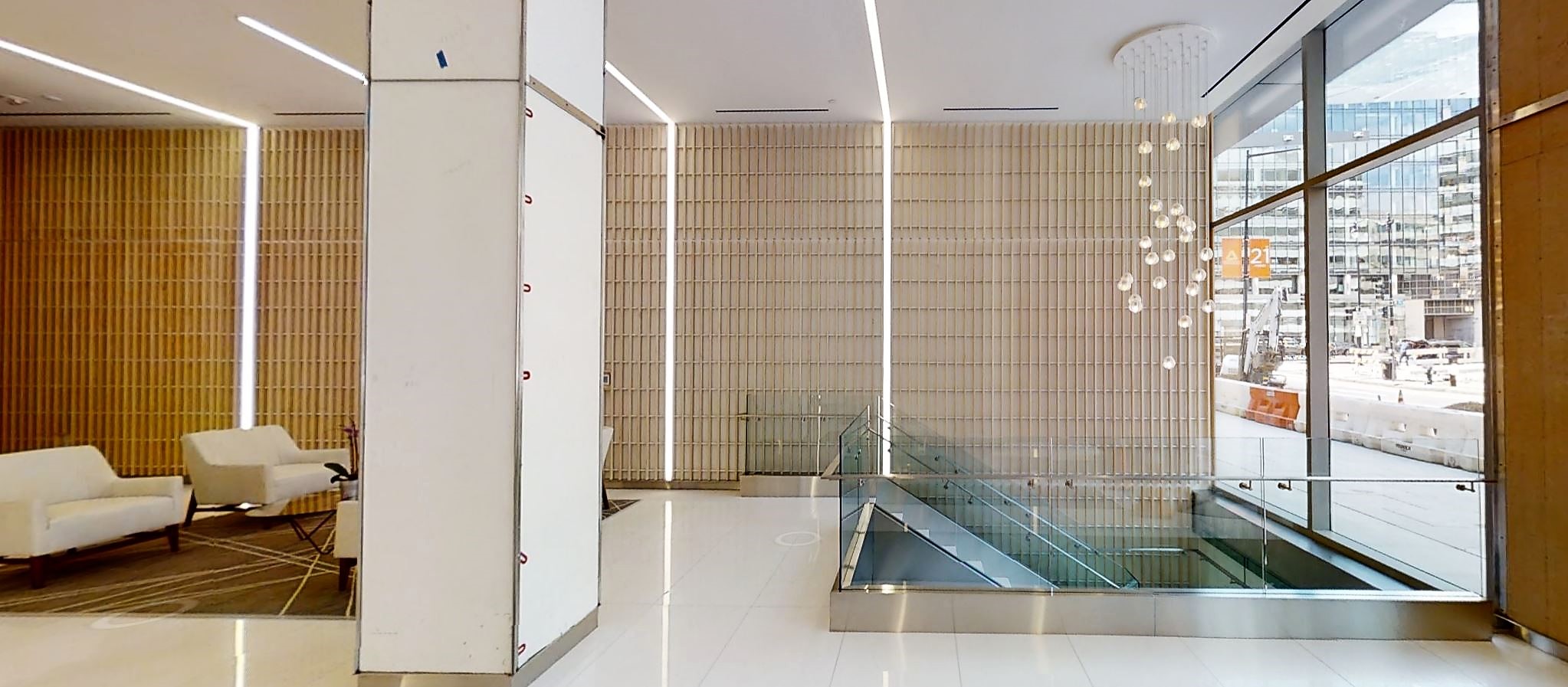 HDI offers everything you need to create the ideal railing system for your next project. Our extensive experience and commitment to clients has led to new solutions, including LEED Certification and guaranteed building code compliance services. To find out what services our skilled sales support team can provide for your next project, please see the link below.
September 8, 2020 SUNY Buffalo State completed their three-phase renovation project consolidating multiple science departments into a single facility in 2019. In the third and final phase of renovations, architecture firm CannonDesign renovated the campus's science facility to both consolidate science...
Read more
July 22, 2020 Airbus, an industry-leading manufacturer of commercial aircraft, helicopters, military transports, satellites, and launch vehicles for the aerospace and defense industries, recently opened their A220 production facility in Mobile, Alabama. The final assembly line facility...
Read more